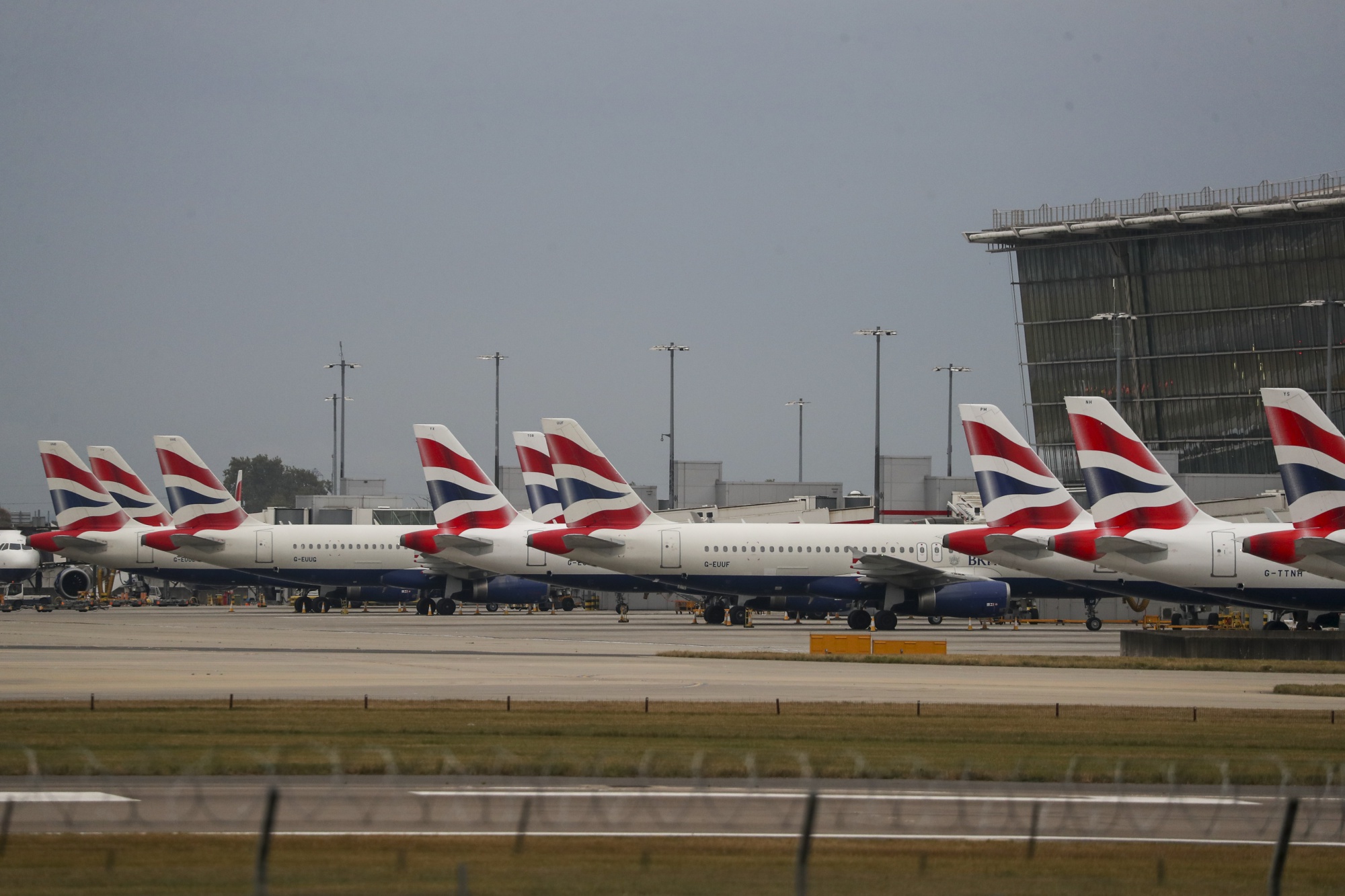 AW | 2019 09 09 15:26 | AIRLINES
British Airways ha cancelado todos sus vuelos por huelga de pilotos
British Airways dijo que se vio obligado a cancelar casi el 100% de los vuelos para el Lunes 09/09 y el Martes 10/09 después de que el sindicato de pilotos británico avanzara con una huelga. La huelga fue convocada por la Asociación Británica de Pilotos de Aerolíneas (BALPA) en medio de una acalorada disputa sobre el pago con la aerolínea.
BALPA dijo el domingo en Twitter que presentó una propuesta a la gerencia de la aerolínea el miércoles, pero aún no había recibido una respuesta. British Airways dijo en un comunicado publicado el lunes que sigue "listo y dispuesto a volver a las conversaciones con BALPA". La aerolínea dijo que se vio obligada a cancelar tantos vuelos porque "sin detalles de BALPA sobre qué pilotos harían huelga, no teníamos forma de predecir cuántos vendrían a trabajar o qué aeronaves están calificados para volar".
Los pasajeros que tenían vuelos reservados para el Lunes y Martes probablemente "no podrán viajar según lo planeado", dijo British Airways. La aerolínea también aconsejó a los pasajeros que no fueran al aeropuerto. Un 93% de los miembros del sindicato de pilotos votaron a favor de una huelga en julio. BALPA dijo la semana pasada que estaría dispuesto a suspenderla si British Airways volvía a la mesa de negociaciones.
Según su sitio web, BALPA representa a más de 10.000 pilotos en el Reino Unido, más del 85% de todos los pilotos comerciales que vuelan allí. El sindicato de pilotos también tiene la intención de hacer huelga el 27 de septiembre. British Airways dijo el lunes que se pondrá en contacto en las próximas semanas para informar a los clientes que viajan en esa fecha si serán afectados.
Mientras que el sindicato pide salarios más altos, British Airways ha dicho que su oferta de un aumento del 11,5% durante tres años es "justa" y superior a la tasa de inflación actual del Reino Unido. En un comunicado publicado el mes pasado, dijo que la huelga podría "afectar los planes de viaje de decenas de miles de nuestros clientes". Llamó a la huelga "un curso de acción imprudente".
En América Latina, British Airways vuela a destinos en México, República Dominicana, Argentina, Brasil, Chile Costa Rica, Perú y varios países caribeños, de acuerdo con la página web de la aerolínea.
British cancels almost 100% flights
British Airways has canceled all its flights by pilot strike
British Airways said it was forced to cancel almost 100% of flights by Monday 09/09 and Tuesday 10/09 after the British pilots union advanced with a strike. The strike was called by the British Association of Airline Pilots (BALPA) in the middle of a heated dispute over payment with the airline.
BALPA said on Twitter on Sunday that it submitted a proposal to the airline's management on Wednesday, but had not yet received an answer. British Airways said in a statement released Monday that it is "ready and willing to return to the talks with BALPA". The airline said it was forced to cancel so many flights because "without BALPA details on which pilots would strike, we had no way of predicting how many would come to work or which aircraft are qualified to fly".
Passengers who had flights reserved for Monday and Tuesday will probably "not be able to travel as planned", said British Airways. The airline also advised passengers not to go to the airport. 93% of the pilots' union members voted in favor of a strike in July. BALPA said last week that it would be willing to suspend it if British Airways returned to the negotiating table.
According to its website, BALPA represents more than 10,000 pilots in the United Kingdom, more than 85% of all commercial pilots flying there. The pilots union also intends to strike on September 27. British Airways said Monday that it will contact in the coming weeks to inform customers traveling on that date if they will be affected.
While the union calls for higher salaries, British Airways has said its offer of an 11.5% increase over three years is fair and higher than the current UK inflation rate. In a statement released last month, he said the strike could "affect the travel plans of tens of thousands of our customers". He called the strike "a reckless course of action".
In Latin America, British Airways flies to destinations in Mexico, the Dominican Republic, Argentina, Brazil, Chile, Costa Rica, Peru and several Caribbean countries, according to the airline's website. A \ W
Ξ A I R G W A Y S Ξ
SOURCE: Airgways.com
DBk: Britishairways.com / Cnn.com / Rtve.es / Bloomberg.com
AW-POST: 201909091526AR
A\W   A I R G W A Y S ®