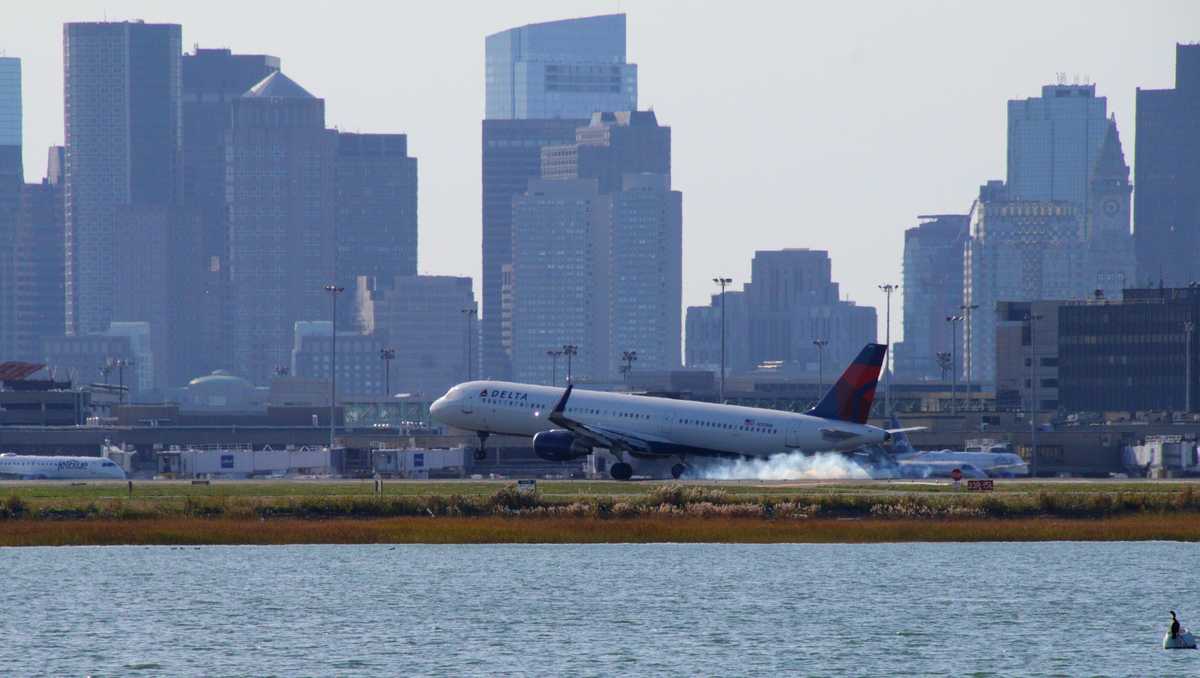 AW | 2019 09 13 11:09 | AIRLINES
Delta Air Lines afianza hub en Aeropuerto Boston/Logan
Delta Air Lines anunció en Junio 2019 la construcción de un hub de distribución en el Aeropuerto Internacional Boston/Logan. En su llamada de ganancias de Julio, el operador dijo que aumentará la operación de Boston/Logan en más del 40% a 200 salidas diarias durante los próximos dos años. Delta y sus socios ya vuelan desde Boston a 18 destinos internacionales, incluidos Amsterdam, Dublín, Lisboa, Edimburgo y Londres.
Delta tiene importantes centros transatlánticos en los aeropuerto de Kennedy (JFK) y Atlanta (ATL). La compañía está desarrollando un fuerte impulso de sus vuelos transatlánticos alcanzando en el segundo trimestre (2Q2019) un 34% más de ingresos transatlánticos que American Airlines.
American tiene un importante centro transatlántico perfectamente adecuado en Filadelfia y también vuela transatlántico, en menor medida, desde sus centros en Nueva York/Kennedy, Charlotte y Miami. La aerolínea se centra en crecer en los aeropuertos nacionales de Dallas, Charlotte y Washington, donde domina.
Es difícil no pensar que Delta está adoptando un enfoque más audaz mientras que American se centra en una estrategia comprobada. Durante aproximadamente una década, Delta ha sido el favorito de la industria de las aerolíneas. Sus activos incluyen un especialista en planificación de rutas, el Presidente de la aerolínea Glen Hauenstein, quien construyó el centro transatlántico de United en Newark, supervisó la reestructuración de la ruta de Atlanta durante la bancarrota de Delta y luego decidió construir un centro trans-Pacífico en Seattle, básicamente desde cero.
Delta establishes Hub in Boston/Logan
Delta Air Lines strengthens hub at Boston/Logan Airport
Delta Air Lines announced in June 2019 the construction of a distribution hub at the Boston/Logan International Airport. In its July earnings call, the operator said it will increase the Boston/Logan operation by more than 40% to 200 daily departures over the next two years. Delta and its partners are already flying from Boston to 18 international destinations, including Amsterdam, Dublin, Lisbon, Edinburgh, and London.
Delta has important transatlantic centers at the Kennedy (JFK) and Atlanta (ATL) airports. The company is developing a strong momentum of its transatlantic flights reaching 34% more transatlantic revenues in the second quarter (2Q2019) than American Airlines.
American has an important perfectly adequate transatlantic center in Philadelphia and also transatlantic flies, to a lesser extent, from its centers in New York/Kennedy, Charlotte, and Miami. The airline focuses on growing at the national airports of Dallas, Charlotte, and Washington, where it dominates.
It's hard not to think that Delta is adopting a bolder approach while American focuses on a proven strategy. For about a decade, Delta has been a favorite in the airline industry. His assets include a route planning specialist, the President of the airline Glen Hauenstein, who built the United transatlantic center in Newark, oversaw the restructuring of the Atlanta route during Delta's bankruptcy and then decided to build a trans-Pacific center in Seattle, basically from scratch. A \ W
Ξ A I R G W A Y S Ξ
SOURCE: Airgways.com
DBk: Delta.com / Shutterstock.com / Wcvb.com
AW-POST: 201909131109AR
A\W   A I R G W A Y S ®