AW | 2019 10 25 13:35 | AIRLINES ROUTES
Southwest Airlines incorpora más vuelos a las Islas Hawáii
Uno de los mayores cambios en el mercado doméstico estadounidense fue la expansión de Southwest Airlines en Hawáii. La aerolínea de bajo costo más grande de Estados Unidos solo ha estado volando a Hawáii durante seis meses. Los vuelos en el suroeste entre Hawáii y el continente de los Estados Unidos comenzaron en Marzo 2019. Mientras tanto, los vuelos entre islas despegaron desde Mayo 2019.
La compañía de bajo costo americana Southwest Airlines ha anunciado que agregará más vuelos continentales e interinsulares desde el próximo mes de Noviembre 2019. La aerolínea programará ofrecer doce frecuencias diarias California-Honolulú (12Frq/D), y 34 frecuencias diarias entre las islas hawaianas (34Frq/D), incluido el servicio entre Honolulu y Hilo y entre Kona y Kahului. Southwest informa la satisfacción con la demanda de pasajeros entre los vuelos del continenta a las islas e interinsulares. Las conexiones adicionales a Hilo, Maui, Lihue, Kona y Honolulu desde ciudades como Oakland, San José y Sacramento se iniciarán a la brevedad.
Southwest adds flights to Hawaii
Southwest Airlines incorporates more flights to the Hawaiian Islands
One of the biggest changes in the US domestic market was the expansion of Southwest Airlines in Hawaii. The largest low-cost airline in the United States has only been flying to Hawaii for six months. Flights in the southwest between Hawaii and the mainland of the United States began in March 2019. Meanwhile, flights between islands took off from May 2019.
The low-cost American company Southwest Airlines has announced that it will add more continental and inter-island flights from next November 2019. The airline will schedule to offer twelve California-Honolulu (12Frq/D) daily frequencies, and 34 daily frequencies between the Hawaiian Islands ( 34Frq/D), including service between Honolulu and Hilo and between Kona and Kahului. Southwest reports satisfaction with the demand for passengers between the continent's flights to the islands and inter-island. Additional connections to Hilo, Maui, Lihue, Kona, and Honolulu from cities such as Oakland, San Jose, and Sacramento will begin shortly.
Hoʻolālā ʻo Southwest i nā mokulele i Hawaii
Ke hoʻohui ʻia nei ʻo Southwest Airlines i nā mokulele hou aʻe i nā pae Hawaiʻi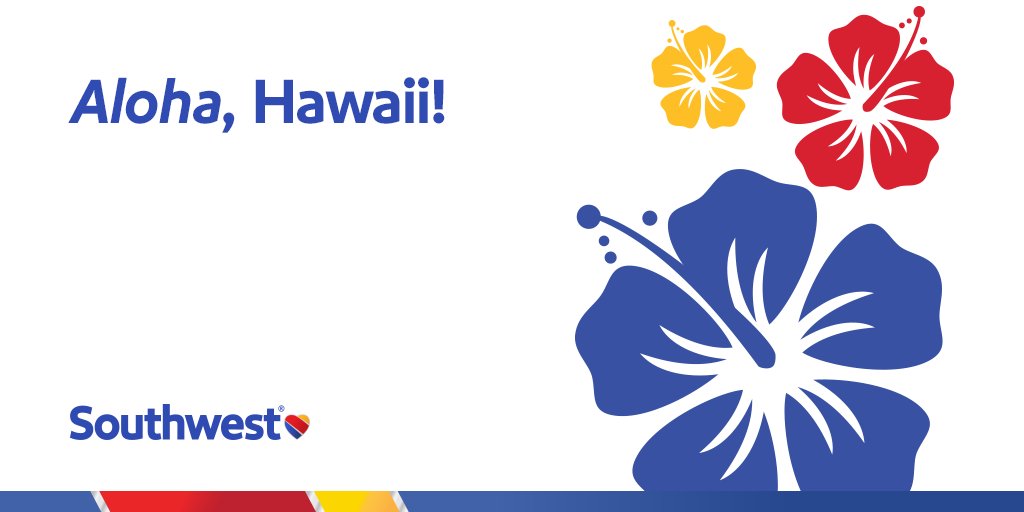 ʻO kahi hoʻololi nui loa i ka mākeke US ʻōiwi i ka hoʻonui ʻia ʻana o Southwest Airlines ma Hawaii. ʻO ka mokulele ʻōpana kumukūʻai haʻahaʻa nui loa ma United States e lele wale ana i Hawaiʻi i mau mahina ʻeono. Ua lele ka mokulele ma ke komohana hema ma waena o Hawaii a me ka ʻāina nui o ʻAmelika Hui Pū ʻIa i ka makahiki Malaki March9. Eia hoʻi, ua lele nā ​​mokulele ma waena o nā mokupuni mai Mei 2019.
Ua haʻi aku ʻo ʻAmelika ʻoihana haʻahaʻa haʻahaʻa ʻo Southwest Airlines e hoʻohui ʻia ia mau mokulele a me nā mokupuni mokulele mai ka mahina aʻe o Nowemapa 2019. E hoʻolālā ka mokulele e hāʻawi i nā moku he ʻumikūmālua Kaleponi-Honolulu (12Frq/D) i nā lā a pau, a me 34 mau huakaʻi maʻamau ma waena o nā Mokupuni ʻo Hawaiʻi. 34Frq/D), ʻo ka lawelawe ʻana ma waena o Honolulu a me Hilo a me waena o Kona a me Kahului. Hāpai ke Komohana Hema me ka makemake o nā poʻe holo kaʻa ma waena o nā mokulele o ka konika ma nā mokupuni a me ka mokupuni. E hoʻomaka koke nā pilina pili iā Hilo, Maui, Lihue, Kona a me Honolulu mai nā kūlanakauhale e like me Oakland, San Jose a me Sacramento.
Ξ A I R G W A Y S Ξ
SOURCE: Airgways.com
DBk: Southwest.com / Airgways.com / Vrbo.com / Marriot.com
AW-POST: 201910251335AR
A\W   A I R G W A Y S ®