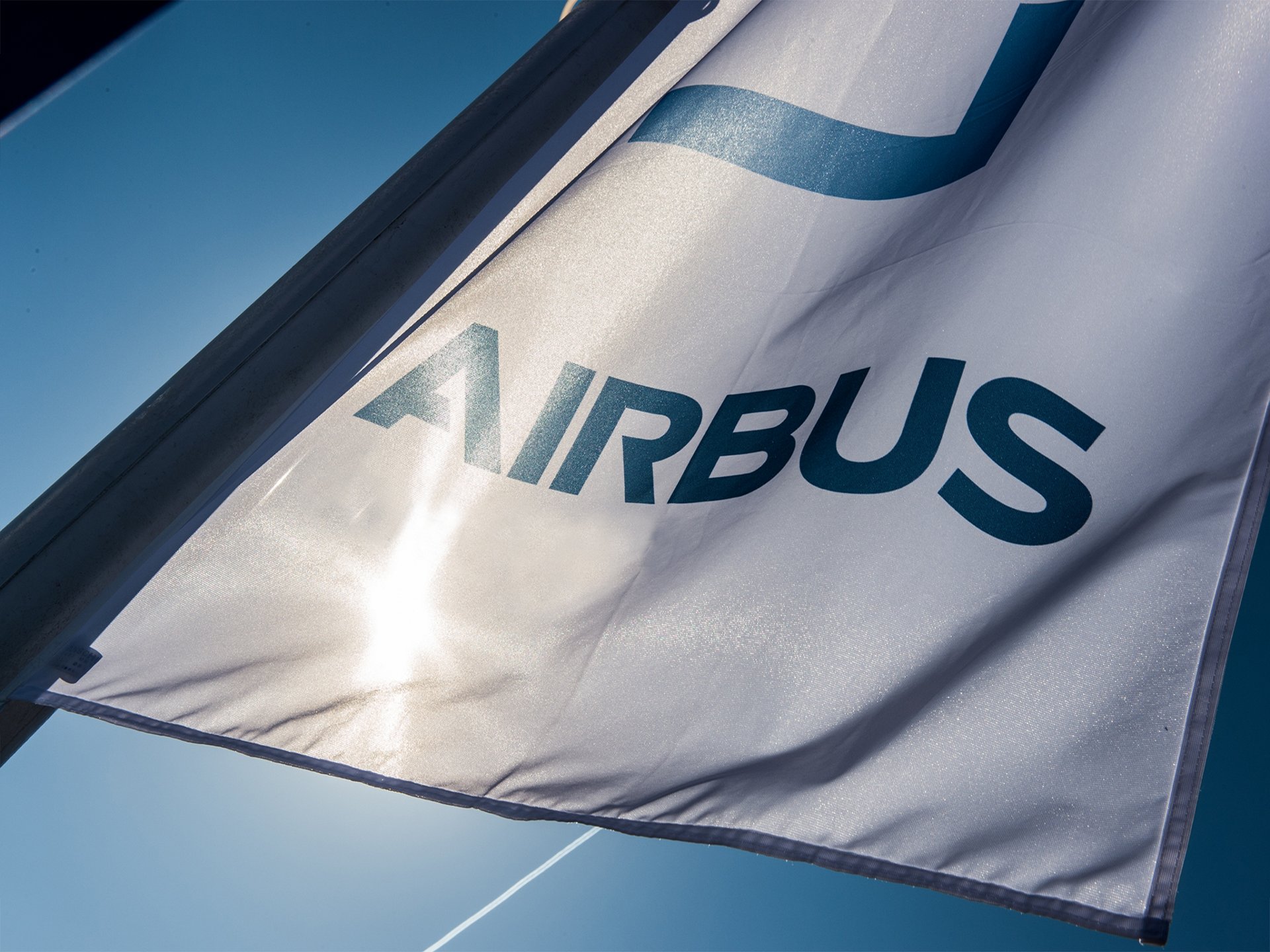 AW | 2019 11 08 08:55 | INDUSTRY
Airbus bate récord histórico de órdenes registradas
Airbus Group ha batido un nuevo récord de órdenes registradas. Octubre 2019 fue un mes histórico para Airbus en términos de nuevos negocios, con las órdenes registradas para 415 nuevos aviones comerciales. Esto incluye una de las transacciones más grande de la historia de la compañía con un único operador aéreo, y las reservas generales que fortalecieron significativamente posicionamiento en el mercado extra-largo alcance de A321XLR, mientras que las 77 entregas, el número total de A320NEO/A321NEO aviones entregados a los clientes/operadores encima de la marca 1000.
Los principales pedidos correspopndientes para Octubre 2019 fue de la aerolínea IndiGo un transportador indio con órdenes adicionales en firme por 300 aviones de la Familia A320NEO, tomando su orden global para el tipo de 730 unidades. Otras reservas en 10/2019 por el A321XLR cada vez más populares incluyen Malasia AirAsia X (30), Wizz Air (20), JetSmat Airlines Chile (12), y dos para un cliente sin identificar. Otro cliente sin identificar ordenó 13 A321XLRs en una operación que también incluyeron 12 A330-900 de ancho-cuerpos altamente eficientes.
Completando los pedidos de la Familia A320 durante el mes 10/2019 se han fimados contratos de China Airlines por 11 aviones A321NEO's; siete A320NEO's para Tiger Airways de Taiwán; y un acuerdo por los EE.UU. basada en el arrendador Aviation Capital Group por tres A320NEO's. En general, la Familia A320NEO alcanzó un nuevo hito de más de 7.000 pedidos de 113 clientes con una cartera de más de 6.000.
Nuevas transacciones también estaban reservadas para Octubre 2019 por el último miembro de la línea de productos de pasillo único de Airbus: el A220. Aerolínea con sede en la isla de la Reunión de France, Air Austral, firmó un pedido en firme de tres A220s, convirtiéndose en el primer cliente de A220 en la región del Océano Índico; mientras que Air Tanzania, inicial del operador de origen africano de la A220, ampliado su flota de A220-300s con dos aviones más.
Las 77 entregas durante el mes se realizaron a 45 clientes y dirigidas por la Familia A320 con 59 entregas (56 NEOs y tres CEOs). Desde la entrada de la Familia A320NEO en servicio en 2016, octubre marcó Airbus entrega número 1.000 de la Familia A320NEO, un avión que fue recibido por Indigo. Entre las otras entregas notables en octubre fueron las primeras A321NEO de Taiwán STARLUX Airlines (a través arrendador GECAS). Realización de las entregas de Octubre 2019 fueron cuatro A220s, junto con 14 Airbus aviones de fuselaje ancho: ocho A350-900 y seis A330 (cuatro NEOs y dos CEOs).
Durante los primeros 10 meses de 2019, Airbus hizo 648 entregas general a 92 clientes, en comparación con 584 aviones durante el mismo período de 2018, equivalente a 64 entregas más. Tomando los últimos pedidos y entregas en cuenta, Airbus cartera de pedidos de aviones al 31 de octubre se situó en 7.471 aviones, incluyendo 6.107 de la Familia A320, A220 436 Familia, 593 A350 XWB, 284 A330 y 51 A380.
Airbus O&D 10/2019
Airbus breaks the historical record of registered orders
Airbus Group has broken a new record of registered orders. October 2019 was a historic month for Airbus in terms of new business, with orders registered for 415 new commercial aircraft. This includes one of the largest transactions in the history of the company with a single airline operator and the general reserves that significantly strengthened positioning in the extra-long range market of A321XLR, while the 77 deliveries, the total number of A320NEO/A321NEO aircraft delivered to customers/operators above the 1000 mark.
The main corresponding orders for October 2019 were from the IndiGo airline an Indian carrier with additional firm orders for 300 A320NEO Family aircraft, taking their global order for the 730 unit type. Other reservations on 10/2019 by the increasingly popular A321XLR include Malaysia AirAsia X (30), Wizz Air (20), JetSmat Airlines Chile (12), and two for an unidentified customer. Another unidentified customer ordered 13 A321XLRs in an operation that also included 12 highly efficient wide-body A330-900s.
Completing the orders of the A320 Family during the 10/2019 month, China Airlines contracts for 11 A321NEO's aircraft have been signed; seven A320NEO's for Tiger Airways of Taiwan; and an agreement by the US-based on the lessor Aviation Capital Group for three A320NEO's. Overall, the A320NEO Family reached a new milestone of more than 7,000 orders from 113 customers with a portfolio of more than 6,000.
New transactions were also reserved for October 2019 by the last member of the Airbus single-aisle product line: the A220. The airline based in the Reunion Island of France, Air Austral, signed a firm order of three A220s, becoming the first A220 customer in the Indian Ocean region; while Air Tanzania, initial of the A220 African-origin operator, expanded its fleet of A220-300s with two more aircraft.
The 77 deliveries during the month were made to 45 customers and led by the A320 Family with 59 deliveries (56 NEOs and three CEOs). Since the entry of the A320NEO Family into service in 2016, October marked Airbus delivery number 1,000 of the A320NEO Family, a plane that was received by Indigo. Among the other notable deliveries in October were the first A321NEO of Taiwan STARLUX Airlines (through lessor GECAS). Deliveries for October 2019 were four A220s, along with 14 Airbus wide-body aircraft: eight A350-900 and six A330 (four NEOs and two CEOs).
During the first 10 months of 2019, Airbus made 648 general deliveries to 92 customers, compared with 584 aircraft during the same period of 2018, equivalent to 64 more deliveries. Taking the latest orders and deliveries into account, Airbus aircraft order book as of October 31 stood at 7,471 aircraft, including 6,107 of the A320 Family, A220 436 Family, 593 A350 XWB, 284 A330, and 51 A380.
Ξ A I R G W A Y S Ξ
SOURCE: Airgways.com
DBk: Airbus.com / Airgways.com
AW-POST: 201911080855AR
A\W   A I R G W A Y S ®