AW | 2019 11 14 08:58 | AIRLINES
South African Airways cancela vuelos por huelga el 15-16/11
South Africa Airways (SAA) ha cancelado casi todos sus vuelos nacionales, regionales e internacionales programados para el viernes y el sábado. La aerolínea SAA cancelará todas las partidas y arribos de vuelos domésticos y sólo los vuelos de retorno de destinos internacionales regresarán al país.
La aerolínea dice que la cancelación de vuelos sigue al anuncio de la Asociación Sudafricana de Tripulación de Cabina y Numsa de que sus miembros irán a la huelga desde el Viernes 15/11 que se prolongará hasta el Sábado 16/11.
SAA ha ofrecido a los trabajadores un aumento salarial del 5,9%, pero los sindicatos exigen el 8%. La aerolínea con pérdidas también ha emitido a los trabajadores un aviso de reestructuración que podría hacer que 944 trabajadores pierdan sus empleos.
SAA dice que los vuelos operados por las aerolíneas asociadas SA Express, Mango, SA Airlink y los socios de código compartido no se verán afectados.
SAA strike for 15-16/11
South African Airways cancels flights due to strike on 15-16 / 11
South Africa Airways (SAA) has canceled almost all of its national, regional and international flights scheduled for Friday and Saturday. The SAA airline will cancel all departures and arrivals of domestic flights and only return flights from international destinations will return to the country.
The airline says that the cancellation of flights follows the announcement of the South African Cabin Crew Association and Numsa that its members will go on strike from Friday 15/11 that will last until Saturday 16/11.
SAA has offered workers a salary increase of 5.9%, but unions demand 8%. The airline with losses has also issued workers a restructuring notice that could cause 944 workers to lose their jobs.
SAA says that flights operated by the associated airlines SA Express, Mango, SA Airlink and the codeshare partners will not be affected.
SAA staak vir 15-16/11
South African Airways kanselleer vlugte weens staking op 15-16 / 11
South Africa Airways (SAA) het bykans al sy nasionale, streeks- en internasionale vlugte wat vir Vrydag en Saterdag geskeduleer is, gekanselleer. Die SAL lugdiens sal alle vertrek en aankomste van binnelandse vlugte kanselleer en slegs terugvlugte vanaf internasionale bestemmings sal na die land terugkeer.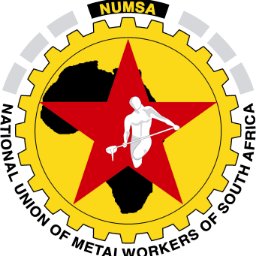 Die lugdiens sê dat die kansellasie van vlugte volg op die aankondiging van die South African Cabin Crew Association en Numsa dat sy lede vanaf Vrydag 15/11, wat sal duur tot Saterdag 16/11, sal staak.
Die SAL het werkers 'n salarisverhoging van 5,9% aangebied, maar vakbonde eis 8%. Die lugredery met verliese het werkers ook 'n kennisgewing van herstrukturering uitgereik wat daartoe kan lei dat 944 werkers hul werk verloor.
Die SAL sê dat vlugte wat deur die geassosieerde lugdienste SA Express, Mango, SA Airlink en die codeshare-vennote bedryf word, nie beïnvloed sal word nie.
Ξ A I R G W A Y S Ξ
SOURCE: Airgways.com
DBk: Flysaa.com / Flysacca.co.za / Numsa.org.za / Airgways.com / Wikipedia.org
AW-POST: 201911140858AR
A\W   A I R G W A Y S ®