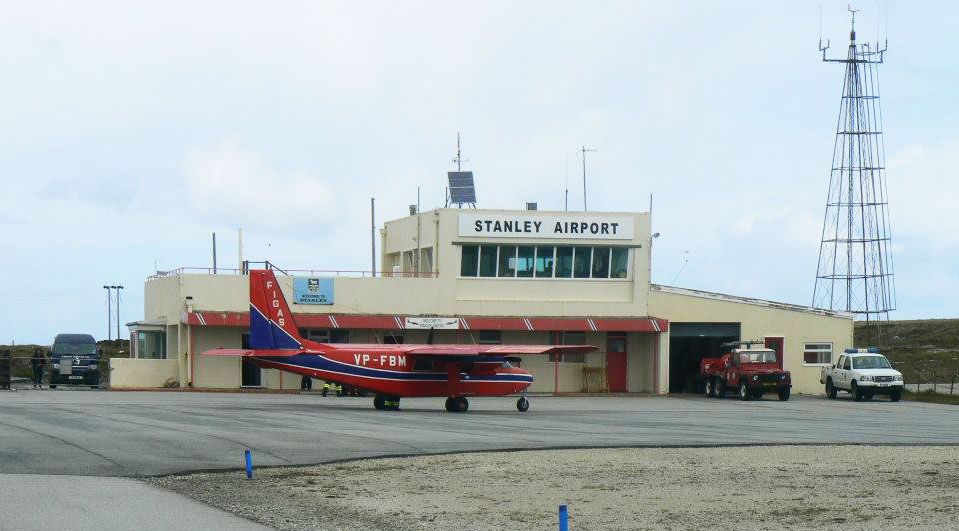 AW | 2019 11 19 15:19 | AIRLINES ROUTES
Vuelo inaugural Soa Paulo-Puerto Argentino este Miércoles 20/11
Los avances en las relaciones Argentina-Reino Unido y las últimas conversaciones entre Buenos Aires y Brasilia son claras y coincidentes para despolitizar el vuelo inuagural entre Sao Paulo y Puerto Argentino coin escala en Córdoba.
Nueva ruta aérea a Malvinas
Latam Airlines incorporará la nueva ruta Sao Paulo-Córdoba-Puerto Argentino a partir del 6 Noviembe 2019 marcando una fecha histórica para las relaciones argentino-británica. Después de muchos meses de negociaciones y de veinte años de una conectividad limitada, el suelo continental argentino estará unido a partir del 6 Noviembre 2019 a las Islas Malvinas por un nuevo vuelo de Latam Airlines Brasil que hará escala en Córdoba (Argentina). Una noticia aerocomercial que se convierte en un avance y en un hecho histórico. Sao Paulo-Córdoba-Malvinas estará cubierta con aeronaves Boeing 767-300 con capacidad para más de 200 pasajeros y ampliación de las capacidades de bodega que permitirán incorporar más despacho de mercancías necesarias para las islas del Atlántico Sur. Los horarios de vuelos estarían comprendidos saliendo de Sao Paulo a las 09:30 hs, previa escala en Córdoba, aterrizando en el Aeropuerto de Mount Pleasant a las 14:35 hs. El vuelo de regreso partiría de las Malvinas a las 16:50 hs con escala en Córdoba estaría arribando en el Aeropuerto Sao Paulo/Guarulhos a las 21:35 hs.
Isleños
Los isleños no aceptan que Aerolíneas Argentinas efectúe vuelos a las Islas Malvinas. De hecho, esa fue la razón por la que el ex presidente Néstor Kirchner inició una política de bloqueo del archipiélago, comenzando por prohibir el vuelo continuo de las cartas desde América Latina a las islas. Esa y otras políticas se descomprimieron cuando Macri llegó al poder debido a su política de descongelación con Londres. Tal es el rechazo a cualquier dependencia administrativa del continente que los isleños negaron que la escala fuera de Buenos Aires.
Next inauguration Sao Paulo-Pt. Stanley
Inaugural flight Soa Paulo-Stanley Port this Wednesday 20/11
The advances in Argentina-United Kingdom relations and the latest conversations between Buenos Aires and Brasilia are clear and coincidental to depoliticize the inaugural flight between Sao Paulo and Stanley Port coin stopover in Cordoba.
New air route to Malvinas
Latam Airlines will incorporate the new Sao Paulo-Córdoba-Stanley Port route from November 6, 2019, marking a historic date for Argentine-British relations. After many months of negotiations and twenty years of limited connectivity, the Argentine continental soil will be joined from the 6 November 2019 to the Falkland Islands by a new flight of Latam Airlines Brazil that will stop in Córdoba (Argentina). Aero-commercial news that becomes an advance and a historical fact. Sao Paulo-Córdoba-Malvinas will be covered with Boeing 767-300 aircraft with a capacity for more than 200 passengers and expansion of the storage capacity that will allow the incorporation of more merchandise dispatch necessary for the South Atlantic islands. Flight schedules would be included leaving Sao Paulo at 09:30 a.m., prior stopover in Cordoba, landing at Mount Pleasant Airport at 2:35 p.m. The return flight would depart from the Falklands at 4:50 p.m. with a stopover in Cordoba. It would be arriving at Sao Paulo/Guarulhos Airport at 9:35 p.m.
Islanders
The islanders do not accept that Aerolíneas Argentinas make flights to the Falkland Islands. In fact, that was the reason why former President Nestor Kirchner initiated a policy of blocking the archipelago, beginning by prohibiting the continuous flight of letters from Latin America to the islands. That and other policies were decompressed when Macri came to power due to his policy of thawing with London. Such is the rejection of any administrative dependence on the continent that the islanders denied that the scale was outside Buenos Aires.
NOTA AL LECTOR: Las diferencias en los tipos de denominaciones personales, geográficas, entre otras, están expresadas en su idioma original para una mayor comprensión del contenido de la información en el idioma hablado, no reflejando ningún interés de partes.
NOTE TO THE READER: The differences in the types of personal names, geographic, among others, are expressed in their original language for a better understanding of the content of the information in the spoken language, not reflecting any interest of parties.
Ξ A I R G W A Y S Ξ
SOURCE: Airgways.com
DBk: Latam.com / Anac.gov.ar / Argentina.gob.ar/transporte / Airgways.com
AW-POST: 201911191519AR
A\W   A I R G W A Y S ®