AW | 2019 11 29 21:06 | INDUSTRY
La línea Fokker está a punto de desaparecer del mercado europeo
Trade Air, uno de los últimos operadores de Fokker 100 en Europa, ha anunciado que cambiará sus Fokker 100 por A320, informan varios medios. A principios de este año, la compañía suiza Helvetic Airways se despidió de su flota Fokker 100. Helvetic fue la última compañía en utilizar el avión en sus propios vuelos programados dentro de Europa.
Chárter
En Europa, el Fokker 100 solo vuela en el mercado chárter, ya que el Fokker 100 del Carpatair rumano sirvió el año pasado en KLM. Air France utilizó el Fokker 100 de Trade Air en 2018 para vuelos a Schiphol. Carpatair, Avanti Air, TUS Airways y ALK Airlines todavía vuelan con algunos Fokker 100 que alquilan. A medida que los costos para mantener a los criadores volando siguen aumentando, los últimos criadores también desaparecerán rápidamente.
Australia
La mayoría de los Fokker 100 voladores se encuentran en Australia, y aproximadamente 50 aviones todavía están empleados por QantasLink, Alliance Airlines y Virgin Australia. Sin embargo, Qantas ha anunciado que está buscando un reemplazo para la flota de Fokker. El Boeing 717 también desaparecerá de la sociedad australiana en los próximos años.
Irán
Los criadores también son populares en Irán. Esto se debe en gran parte al embargo comercial que sufre el país. Como resultado, no es posible que las compañías de Irán compren nuevos aviones. Por lo tanto, la aviación iraní es conocida por la gran cantidad de aviones tradicionales. Hace unos años, el embargo comercial con Irán se levantó temporalmente. El país ordenó más de 200 aviones durante este tiempo. Finalmente, solo se entregó un puñado de aviones antes de que esto volviera a estar prohibido.
Approaching end Fokker 100 in Europe
The Fokker line is about to disappear from the European market
Trade Air, one of the last Fokker 100 operators in Europe, has announced that it will exchange its Fokker 100s for A320s, various media report. Earlier this year the Swiss company Helvetic Airways said goodbye to its Fokker 100 fleet. Helvetic was the last company to use the aircraft on its own scheduled flights within Europe.
Charter
In Europe, the Fokker 100 only flies on the charter market, as a Fokker 100 from the Romanian Carpatair last year served at KLM. Air France used the Fokker 100 of Trade Air in 2018 for flights to Schiphol. Carpatair, Avanti Air, TUS Airways and ALK Airlines still fly with a few Fokker 100s that they rent out. As the costs for keeping the breeders flying keep increasing, the last breeders will also disappear quickly.
Australia
Most of the flying Fokker 100s are located in Australia, and roughly 50 aircraft are still employed by QantasLink, Alliance Airlines, and Virgin Australia. However, Qantas has announced that it is looking for a replacement for the Fokker fleet. The Boeing 717 will also disappear from Australian society in the coming years.
Iran
Breeders are also popular in Iran. This is largely due to the trade embargo the country is suffering from. As a result, it is not possible for companies from Iran to buy new aircraft. Iranian aviation is therefore known for a large amount of traditional aircraft. A few years ago the trade embargo with Iran was temporarily lifted. More than 200 aircraft were ordered by the country during this time. Ultimately, only a handful of aircraft was delivered before this was again prohibited.
Het naderend einde van de Fokker 100 in Europa
De Fokker-lijn staat op het punt van de Europese markt te verdwijnen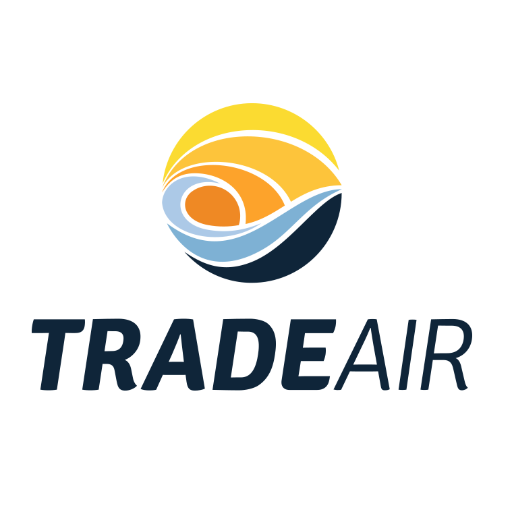 Trade Air, een van de laatste Fokker 100 operators van Europa, heeft aangekondigd haar Fokker 100's in te ruilen voor A320's, zo melden verschillende media. Eerder dit jaar nam het Zwitserse Helvetic Airways al afscheid van haar Fokker 100 vloot. Helvetic was de laatste maatschappij die het toestel inzette op eigen lijnvluchten binnen Europa.
Charter
De Fokker 100 vliegt in Europa alleen nog op de charter markt, zo deed een Fokker 100 van het Roemeense Carpatair vorig jaar nog dienst bij de KLM. Air France zette de Fokker 100 van Trade Air in 2018 nog in op vluchten naar Schiphol. Carpatair, Avanti Air, TUS Airways en ALK Airlines vliegen nog met enkele Fokker 100's die zij verhuren. Aangezien de kosten voor het vliegend houden van de Fokkers steeds verder oplopen zullen ook de laatste Fokkers snel uit de lucht verdwijnen.
Australië
De meeste vliegende Fokker 100's bevinden zich in Australië, grofweg 50 toestellen zijn daar nog in dienst bij QantasLink, Alliance Airlines en Virgin Australia. Qantas heeft echter aangekondigd op zoek te zijn naar vervanging voor de Fokker vloot. Ook de Boeing 717 gaat de komende jaren verdwijnen bij de Australische maatschappij.
Iran
In Iran zijn Fokkers ook nog populair. Dit is grotendeels te wijten aan het handelsembargo waar het land onder lijdt. Hierdoor is het voor maatschappijen uit Iran niet mogelijk om nieuwe vliegtuigen te kopen. De Iranese luchtvaart staat dan ook bekend om de grote hoeveelheid klassieke vliegtuigen. Enkele jaren geleden werd het handelsembargo met Iran tijdelijk opgeheven. In deze tijd zijn meer dan 200 vliegtuigen besteld door het land. UIteindelijk zijn slechts een handjevol vliegtuigen geleverd voordat dit weer verboden werd.
Ξ A I R G W A Y S Ξ
SOURCE: Airgways.com
DBk: Fokker.com / Upinthesky.nl / Airgways.com
AW-POST: 201911292106AR
A\W   A I R G W A Y S ®