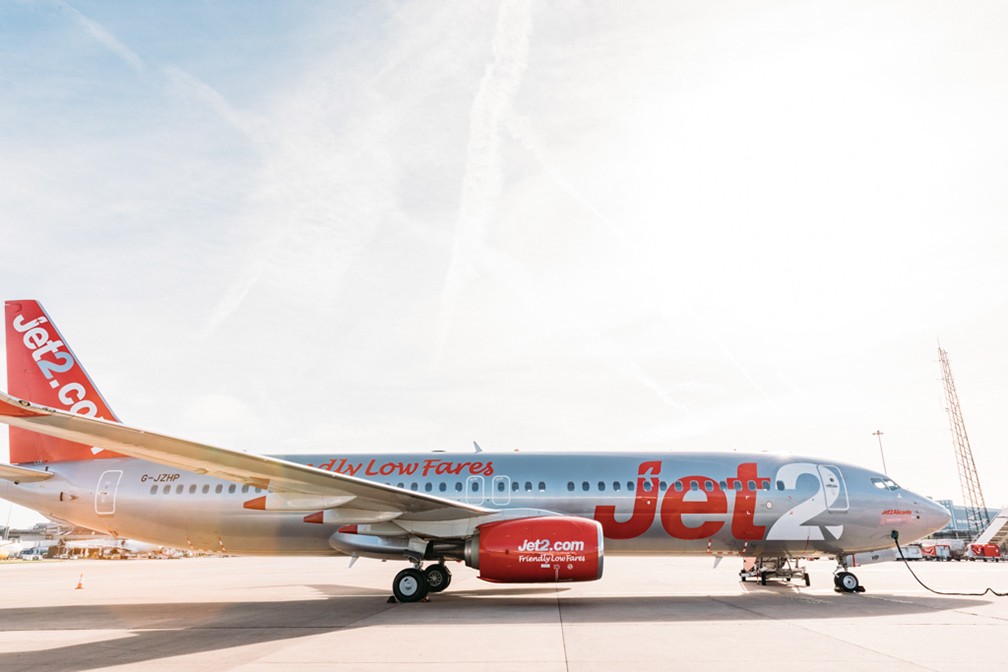 AW | 2019 11 30 09:38 | AWARDS / AIRLINES
La aerolínea low cost Jet2.com fue premiada como Mejor Aerolínea de Transporte Doméstico
Jet2.com una vez más superó a otras aerolíneas de corto alcance en lo que respecta a la experiencia del cliente y la satisfacción del cliente, recogiendo un prestigioso premio por la British Travel Award. Al vencer a una serie de otras aerolíneas, los turistas nos han reconocido como la Mejor Aerolínea de Transporte Doméstico en los premios anuales celebrados en Londres.
Más de 400.000 consumidores votaron por sus compañías de viajes favoritas entre Julio-Septiembre 2019, dando sus veredictos sobre las aerolíneas, y nos complace que nuestro servicio al cliente VIP haya sido reconocido nuevamente. Esto, combinado con nuestra fórmula amigable para la familia, excelentes tiempos de vuelo y tarifas bajas amigables, nos ha llevado a ganar una serie de otros reconocimientos notables, incluida la Mejor Aerolínea de Corta Distancia en los Premios Telegraph Travel Awards de Noviembre 2019, cinco premios en los Premios Travellers 'Choice de TripAdvisor de 2019: Mejor aerolínea del Reino Unido, Mejor aerolínea Europa, Mejor aerolínea de bajo costo de Europa, Mejor clase económica de Europa y las 10 mejores aerolíneas del mundo. Recientemente fue reconocido por el Instituto de Servicio al Cliente por ser la mejor aerolínea del Reino Unido por ofrecer una excelente satisfacción al cliente.
Jet2.com alcanzará a oprar una flota de 110 aeronaves a partir del 2020, los clientes de Jet2.com junto con los clientes de paquetes vacacionales con Jet2holidays pueden elegir entre días festivos de cualquier duración para satisfacerlos. Esto les brinda una flexibilidad total sobre dónde y por cuánto tiempo les gustaría irse de vacaciones, además de poder disfrutar de todos nuestros galardonados beneficios.
Jet2.com awarded by the British Travel Award
The low-cost airline Jet2.com was awarded as Best Domestic Transportation Airline
Jet2.com once again surpassed other short-range airlines when it comes to customer experience and customer satisfaction, collecting a prestigious award for the British Travel Award. By beating a number of other airlines, tourists have recognized us as the Best Domestic Transportation Airline at the annual awards held in London.
More than 400,000 consumers voted for their favorite travel companies between July-September 2019, giving their verdicts on the airlines, and we are pleased that our VIP customer service has been recognized again. This, combined with our family-friendly formula, excellent flight times and low friendly fares, has led us to win a number of other notable recognitions, including the Best Short Distance Airline at the Telegraph Travel Awards in November 2019, five Awards at the TripAdvisor Travelers' Choice Awards of 2019: Best airline in the United Kingdom, Best airline in Europe, Best low-cost airline in Europe, Best economy class in Europe and the 10 best airlines in the world. Recently it was recognized by the Customer Service Institute for being the best airline in the United Kingdom for offering excellent customer satisfaction.
Jet2.com will be able to operate a fleet of 110 aircraft from 2020, Jet2.com customers along with customers of Jet2holidays vacation packages can choose between holidays of any duration to satisfy them. This gives them total flexibility on where and for how long they would like to go on vacation, in addition to enjoying all our award-winning benefits.
Ξ A I R G W A Y S Ξ
SOURCE: Airgways.com
DBk: Jet2.com / Airgways.com
AW-POST: 201911300938AR
A\W   A I R G W A Y S ®