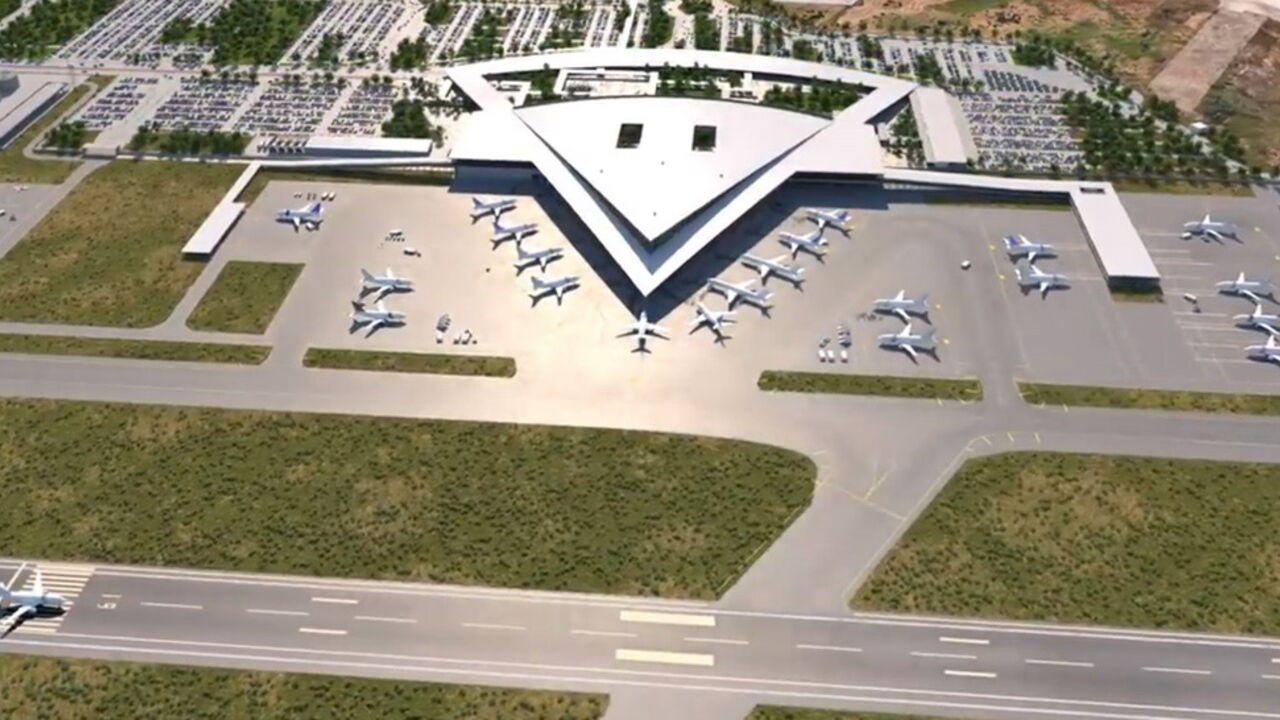 AW | 2020 01 22 09:44 | AIRPORTS / GOVERNMENT
Luz verde para inicio de obras nuevo Aeropuerto Montijo en Lisboa
La Agencia Portuguesa de Medio Ambiente (APA) emitió el Martes 21 Enero 2020 la Declaración de Impacto Ambiental (DIA) favorable, aunque condicionada, relativa a la infraestructura aeroportuaria del Aeropuerto Montijo, dando luz verde al proyecto.
Montijo, impacto ambiental
El documento apueba la transformación parcial de la base militar de Montijo en un aeropuerto complementario que servirá a la región de Lisboa, Portugal. Pero mantiene las condiciones señaladasa como una forma de compensar el posible daño ambiental, incluidas las dos embarcaciones para cruzar el Río Tajo, medidas ambientales que ascienden a alrededor de 48 millones de euros. "APA emitió una Declaración de Impacto Ambiental (DIA) relacionada con el aeropuerto complementario de Montijo, confirmando la decisión favorable condicionada a la adopción de la Solución 2 del estudio anterior de la Extensión Sur de la Pista 01/19 y la Solución Alternativa del estudio anterior de la conexión de la Carretera a la A12 Esta decisión mantiene el marco de medidas de minimización y compensación (alrededor de 160) que ANA deberá cumplir", indica la agencia en un comunicado.
Con la confirmación de la viabilidad medioambiental, es posible que las obras en la base de Montijo comiencen este año, a pesar de que ocho asociaciones medioambientales ya han advertido que, siendo esta la decisión, acudirían a los tribunales para intentar detener el aeropuerto. En el Presupuesto del Estado de 2020 se pronostica que será precisamente este año cuando comience la construcción del aeropuerto de Montijo, continuando este importante proyecto y entrando definitivamente en su fase de implementación.
Con respecto a los impactos en la avifauna, la Declaración establece que con el apoyo de los mecanismos financieros previstos en el marco de la DIA, el ICNF constituirá una sociedad de vehículos cuyas funciones serán implementar actividades directamente relacionadas con la protección y conservación de aves silvestres, y para ello desarrollar un Plan de Acción para la implementación de medidas de compensación. Este plan incluye, en particular, la adquisición de salinas, la adquisición de tierras y/o contratos de gestión; y/o aplicación de medidas compensatorias por pérdida de productividad en campos agrícolas en Lezíria do Tejo.
En cuanto al impacto sonoro, el DIA ha expresado que el tráfico aéreo está prohibido entre la medianoche y las 06:00 de la mañana. En las franjas horarias 23.00-00.00 y 06.00-07.00 la operación en la infraestructura aeroportuaria de Montijo debe estar condicionada a la disponibilidad de franjas horarias para el año 2022 de 2983 movimientos anuales. Se expresa la necesidad de adoptar procedimientos de despegue y aterrizaje menos ruidosos que eviten o minimicen el impacto en las áreas más sensibles, de acuerdo con las recomendaciones y validación de NAV.
Aeroporto de Portugal (ANA) deberá presentar un programa para fortalecer el acondicionamiento acústico de los edificios afectados en el área definida (isófonos). Este programa debe incluir el cronograma anual respectivo, contemplando la ejecución de las medidas hasta entrada en funcionamiento del aeropuerto. Estas medidas deben contar con el respaldo financiero de ANA, por un monto estimado entre 15 y 20 millones de euros.
Con respecto a la accesibilidad, la Declaración de Impacto Ambiental mantiene, y para responder al crecimiento de la demanda de transporte por vías navegables, que debe garantizarse el fortalecimiento de la flota existente, a través del apoyo financiero para la adquisición de dos barcos de propulsión eléctrica, que se destinará exclusivamente al transporte entre Cais do Seixalinho y Lisboa.
Approval of the New Montijo Airport
Greenlight to start new works Montijo Airport in Lisbon
The Portuguese Environment Agency (APA) issued the favorable, although conditioned, Environmental Impact Statement (DIA) on Tuesday, January 21, 2020, concerning the Montijo Airport infrastructure, giving the project a green light.
Montijo, environmental impact
The document approves the partial transformation of the Montijo military base into a complimentary airport that will serve the region of Lisbon, Portugal. But it maintains the conditions indicated as a way to compensate for possible environmental damage, including the two vessels to cross the Tagus River, environmental measures amounting to around 48 million euros. "APA issued an Environmental Impact Statement (DIA) related to the complimentary airport of Montijo, confirming the favorable decision conditioned to the adoption of Solution 2 of the previous study of the South Extension of Runway 01/19 and the Alternative Solution of the study prior to the connection of the Road to the A12 This decision maintains the framework of minimization and compensation measures (around 160) that ANA must comply with", the agency said in a statement.
With the confirmation of the environmental viability, it is possible that the works at the base of Montijo begin this year, although eight environmental associations have already warned that, being this decision, they would go to court to try to stop the airport. In the 2020 State Budget, it is predicted that it will be precisely this year when construction of the Montijo airport begins, continuing this important project and entering definitely in its implementation phase.
With regard to impacts on birds, the Declaration establishes that with the support of the financial mechanisms provided for in the framework of the EIS, the ICNF will constitute a vehicle company whose functions will be to implement activities directly related to the protection and conservation of wild birds, and for this, develop an Action Plan for the implementation of compensation measures. This plan includes, in particular, the acquisition of salt flats, the acquisition of land and/or management contracts; and/or application of compensatory measures for loss of productivity in agricultural fields in Lezíria do Tejo.
Regarding the sound impact, the DIA has said that air traffic is prohibited between midnight and 06:00 in the morning. In the 23.00-00.00 and 06.00-07.00 time slots, the operation in the Montijo airport infrastructure must be conditional on the availability of time slots for the year 2022 of 2983 annual movements. The need to adopt less noisy take-off and landing procedures that avoid or minimize the impact on the most sensitive areas is expressed, in accordance with the recommendations and validation of NAV.
Aeroporto de Portugal (ANA) must present a program to strengthen the acoustic conditioning of the affected buildings in the defined area (isophones). This program must include the respective annual schedule, contemplating the execution of the measures until the airport becomes operational. These measures must have the financial support of ANA, for an estimated amount between 15 and 20 million euros.
With regard to accessibility, the Environmental Impact Statement maintains, and in order to respond to the growth in demand for waterway transport, that the strengthening of the existing fleet must be guaranteed, through financial support for the acquisition of two propulsion ships electric, which will be used exclusively for transport between Cais do Seixalinho and Lisbon.
Aprovação do Novo Aeroporto do Montijo
Luz verde para iniciar novas obras Aeroporto do Montijo em Lisboa
A Agência Portuguesa do Meio Ambiente (APA) emitiu a Declaração de Impacto Ambiental (DIA) favorável, embora condicionada, na terça-feira, 21 de janeiro de 2020, referente à infraestrutura aeroportuária do Aeroporto Montijo, dando luz verde ao projeto.
Montijo, impacto ambiental
O documento aprova a transformação parcial da base militar de Montijo em um aeroporto complementar que servirá a região de Lisboa, Portugal. Mas mantém as condições indicadas como forma de compensar possíveis danos ambientais, incluindo os dois navios que atravessam o rio Tejo, medidas ambientais no valor de cerca de 48 milhões de euros. "A APA emitiu uma Declaração de Impacto Ambiental (DIA) relacionada ao aeroporto complementar de Montijo, confirmando a decisão favorável condicionada à adoção da Solução 2 do estudo anterior da Extensão Sul da Pista 01/19 e da Solução Alternativa do estudo antes da conexão da estrada com a A12 Esta decisão mantém a estrutura de medidas de minimização e compensação (cerca de 160) que a ANA deve cumprir", afirmou a agência em comunicado.
Com a confirmação da viabilidade ambiental, é possível que as obras na base do Montijo iniciem este ano, embora oito associações ambientais já tenham avisado que, sendo essa decisão, iriam ao tribunal para tentar parar o aeroporto. No Orçamento do Estado para 2020, prevê-se que será precisamente este ano quando a construção do aeroporto de Montijo começar, continuando este importante projeto e entrando definitivamente em sua fase de implementação.
Com relação aos impactos nas aves, a Declaração estabelece que, com o apoio dos mecanismos financeiros previstos no âmbito do EIA, o ICNF constituirá uma empresa de veículos cujas funções serão implementar atividades diretamente relacionadas à proteção e conservação de aves selvagens e, para isso, desenvolva um plano de ação para a implementação de medidas de compensação. Este plano inclui, em particular, a aquisição de salinas, a aquisição de terrenos e/ou contratos de gestão; e/ou aplicação de medidas compensatórias por perda de produtividade em campos agrícolas na Lezíria do Tejo.
Em relação ao impacto sonoro, o DIA afirmou que o tráfego aéreo é proibido entre meia-noite e 06:00 da manhã. Nos horários de 23:00-00:00 e 06:00-07:00, a operação na infraestrutura do aeroporto de Montijo deve estar condicionada à disponibilidade de horários para o ano 2022 de 2983 movimentações anuais. É expressa a necessidade de adotar procedimentos de decolagem e pouso menos ruidosos que evitem ou minimizem o impacto nas áreas mais sensíveis, de acordo com as recomendações e validação do NAV.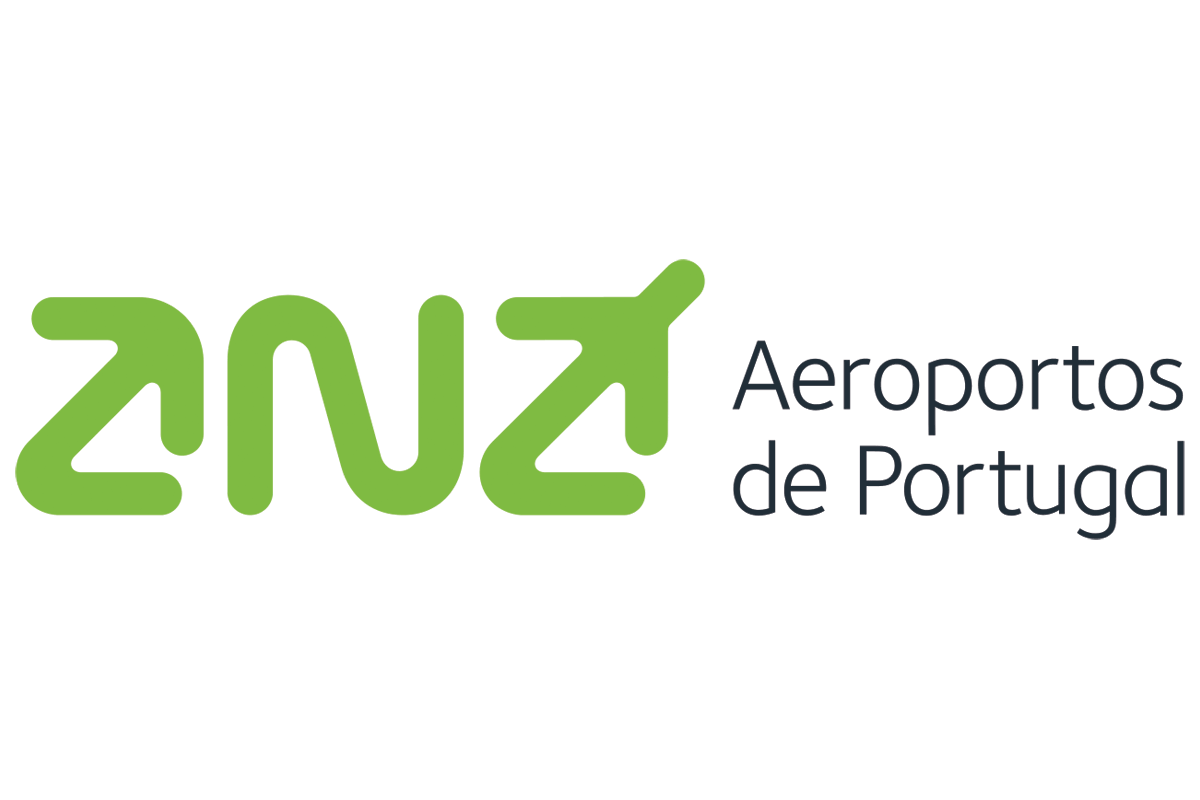 O Aeroporto de Portugal (ANA) deve apresentar um programa para fortalecer o condicionamento acústico dos edifícios afetados na área definida (isofones). Esse programa deve incluir o respectivo cronograma anual, contemplando a execução das medidas até a entrada em operação do aeroporto. Essas medidas devem contar com o apoio financeiro da ANA, por um valor estimado entre 15 e 20 milhões de euros.
No que diz respeito à acessibilidade, a Declaração de Impacto Ambiental mantém, e para responder ao crescimento da demanda por transporte hidroviário, que o fortalecimento da frota existente deve ser garantido, por meio de apoio financeiro à aquisição de dois navios propulsores elétrico, que será utilizado exclusivamente para o transporte entre o Cais do Seixalinho e Lisboa.
Ξ A I R G W A Y S Ξ
SOURCE: Airgways.com
DBk: Apambiente.pt / Ana.pt / Rpt.pt / Vinci.com
AW-POST: 202001220944AR
A\W   A I R G W A Y S ®