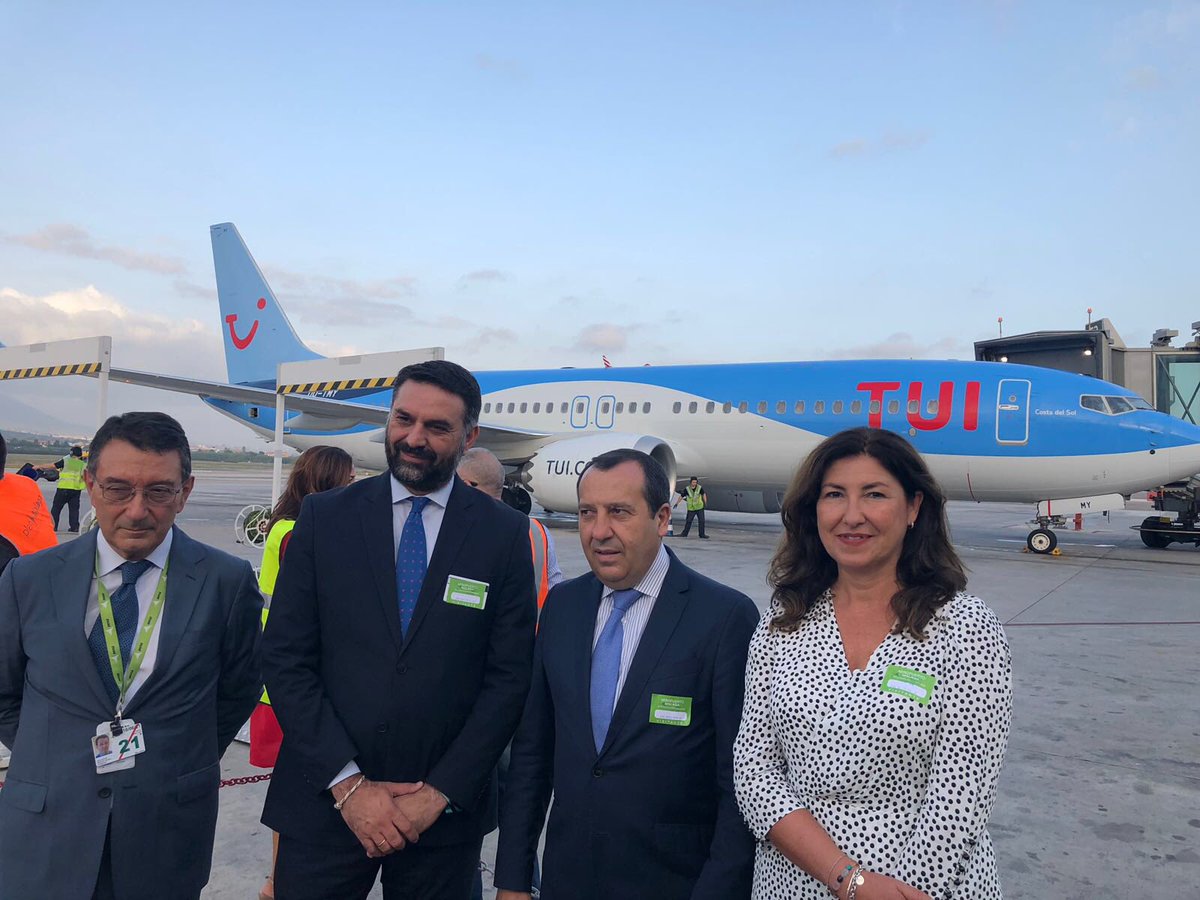 AW | 2020 02 18 16:55 | AVIATION ORGANISMS
Junta Andaluza del Consumidor realiza controles a aerolíneas
La Dirección General de Consumo de la Junta de Andalucía está efectuando controles sobre catorce aerolíneas que operan desde Andalucía para comprobar el cumplimiento de la normativa que protegen al usuario. El objetivo de la junta es inspeccionar las diferentes funcionalidades de las líneas aéreas en sus sitios webs. Las supervizaciones a las líneas aéreas concentran un número de pautas que deben sujetarse a derecho del consumidor donde es potestad del órgano fiscalizador determinar el cumplimientos de las normas establecidas por las leyes en España.
La Junta está supervisando la existencia de cláusulas que permitan modificaciones o interpretaciones unilaterales de las condiciones del contrato por parte de la aerolínea en lo que se refiere al precio del billete, o cambios en los horarios de vuelo, sin respetar el derecho de la persona usuaria a la cancelación del contrato. Se aborda también la inclusión de las llamadas Cláusulas no-show, por las que las compañías aéreas proceden a la cancelación del vuelo de vuelta cuando no ha sido utilizado el billete de ida. También incluyen el análisis de las Cláusulas de Exención de responsabilidad por parte de las aerolíneas que puedan resultar contrarias a la normativa, como las que eximen a la compañía en caso de pérdidas de las conexiones aéreas o que fijen límites de indemnización inferiores a los establecidos en la legislación. El control de otro tipo de cláusulas abusivas, como las que prevén la renuncia al foro, las prácticas por las que no se facilita toda la información del contrato o se reenvía a otros textos o documentos que no se facilitan, o bien se hace en un idioma diferente al que se está utilizando para la contratación. Además, se comprueba que toda la información que se proporciona a las personas consumidoras se muestra en lengua española y se analiza si las compañías aéreas exigen documentación de identificación contraria a la prevista en el Plan Nacional de Seguridad para la Aviación Civil. En cuanto a la política de precios, se comprueba que se indica el precio final completo, con el desglose, en su caso, del importe de los incrementos y descuentos que le son de aplicación, y se vigila que no se apliquen recargos por parte de la compañía aérea en el caso de que la tarjeta de embarque se imprima en el aeropuerto. Por último, se comprueba que los servicios de atención al cliente que ofrecen las compañías aéreas analizadas no se ofrecen a través de una línea 902 o una línea de tarificación adicional.
En el caso de que se detecten irregularidades, se remiten las actuaciones al departamento correspondiente para el inicio del oportuno procedimiento sancionador. En este sentido, la normativa establece sanciones que, para estos casos, pueden oscilar entre los 200 y los 60.000 euros en función de la gravedad de la infracción.
La Junta Andaluza en su última campaña de inspección de compañías aéreas realizada durante 2018 han recogido quince actuaciones de inspección, detectándose incumplimientos en diez líneas aéreas, lo que supone un porcentaje de incumplimientos del 67%. La detección de los incumplimientos estaban enfocados con la prestación del servicio de atención al usuario a través de una línea 902 y con el procedimiento de facturación respecto a la política de transporte de equipaje de mano que se anuncia en la web de las aerolíneas.
Andalusian Board Supervision
Andalusian Consumer Board controls airlines
The General Directorate of Consumer Affairs of the Junta de Andalucía is carrying out controls on fourteen airlines operating from Andalusia to verify compliance with the regulations that protect the user. The purpose of the board is to inspect the different functionalities of the airlines on their websites. Supervisions to airlines concentrate a number of guidelines that must be subject to consumer law where it is the authority of the supervisory body to determine compliance with the standards established by laws in Spain.
The Board is supervising the existence of clauses that allow modifications or unilateral interpretations of the conditions of the contract by the airline regarding the price of the ticket, or changes in flight schedules, without respecting the right of the user upon cancellation of the contract. It also addresses the inclusion of the so-called no-show Clauses, whereby the airlines proceed to cancel the return flight when the one-way ticket has not been used. They also include the analysis of the Disclaimer Clauses by airlines that may be contrary to the regulations, such as those that exempt the company in case of loss of air connections or that set compensation limits lower than those established in the legislation. The control of other types of abusive clauses, such as those that provide for the resignation of the forum, the practices by which all the information in the contract is not provided or is forwarded to other texts or documents that are not provided, or is done in a Different language than the one used for contracting. In addition, it is verified that all the information that is provided to the consumers is shown in Spanish and it is analyzed if the airlines require identification documentation contrary to that provided in the National Civil Aviation Security Plan. As for the pricing policy, it is verified that the final full price is indicated, with the breakdown, if applicable, of the amount of the increments and discounts that apply to it, and it is monitored that no surcharges are applied by the airline in the event that the boarding pass is printed at the airport. Finally, it is verified that the customer services offered by the analyzed airlines are not offered through a 902 line or an additional charging line.
In the event that irregularities are detected, the proceedings are sent to the corresponding department for the beginning of the appropriate sanctioning procedure. In this sense, the regulations establish sanctions that, for these cases, can range between 200 and 60,000 euros depending on the seriousness of the infraction.
The Andalusian Board in its last inspection campaign of airlines carried out during 2018 has collected fifteen inspection actions, detecting breaches in ten airlines, which represents a 67% default rate. The detection of the breaches was focused with the provision of the service of attention to the user through a line 902 and with the procedure of invoicing with respect to the policy of transport of hand luggage that is announced in the web of the airlines.
Ξ A I R G W A Y S Ξ
SOURCE: Airgways.com
DBk: Juntadeandalucía.es / Airgways.com
AW-POST: 202002181655AR
A\W   A I R G W A Y S ®