AW | 2020 02 03 23:37 | AVIATION SAFETY / AVIATION ORGANISMS
La agencia EASA europea exige revisión de cableados en 737 MAX
The Boeing Company deberá pasar otra prueba adicional con el cableado del sistema de la aeronave, siendo este un nuevo obstáculo en el retraso de la certificación del Boeing 737 MAX. La Administración Federal de Aviación (FAA) junto con sus pares reguladores de la aviación global está examinando en el largo proceso para volver a certificar el 737 MAX.
EASA exige más controles
Los reguladores europeos de la EASA parecen estar retrasando el plazo para la aprobación del Boeing 737 MAX. Esto se produce en medio de una disputa comercial más amplia con los Estados Unidos, pero de todos modos es justificado por parte del organismo de aviación de Europa. Si bien la atención se ha centrado en la guerra comercial entre Estados Unidos y China, la disputa comercial entre Estados Unidos y Europa se está calentando. Los legisladores y los reguladores pueden estar participando en una lucha por la medida que se acerca la fecha límite para el acuerdo comercial europeo-americano.
Boeing parece ser la última víctima en la disputa comercial. Los reguladores europeos están pidiendo al fabricante estadounidense de aviones que reubique ciertos cables eléctricos en el Boeing 737 MAX, un movimiento que la FAA cree que es innecesario. Si los reguladores obligan a Boeing a cambiar el cableado en el 737 MAX, podrían retrasar la puesta a tierra del avión por meses. Esto le da a los legisladores europeos influencia sobre Airbus USA, el rival europeo localizado en Mobile, Alabama que se beneficiaría de tal acción.
Vuelos canadienses en ferry 737 MAX
Canadá ha continuado volando en ferry las aeronaves Boeing 737 MAX con conexión a tierra, en todas las ocasiones los vuelos se efectúan sin pasajeros. Transporte de Canada ha autorizado 160 vuelos para estacionar las aeronaves hasta la puesta en servicio futuro.
Las aerolíneas pueden obtener permiso para volar si se cumplen con condiciones muy estrictas de vuelo. El Ministro de Transporte, Marc Garneau, prohibió los aviones del espacio aéreo de Canadá en Marzo 2019 después de dos accidentes en cinco meses en Indonesia y Etiopía que causaron la muerte de 346 personas, incluidos 18 canadienses. Los datos satelitales mostraron que ambos aviones experimentaron importantes problemas de control de vuelo. Garneau dijo que no levantará las restricciones en los aviones hasta que se hayan abordado todas las preocupaciones de seguridad de Canadá.
Los datos de rastreo de vuelos muestran que las aerolíneas canadienses han seguido volando los aviones durante los últimos once meses, a menudo varias veces a la semana. Los vuelos incluyen cuatro horas de navegación sobre Canadá desde Windsor a Vancouver y trayectos más cortos como Montreal a Trois-Rivières, Quebec y Abbotsford (BC) a Calgary. Transport Canada dijo que no había pasajeros a bordo de ninguno de los vuelos. El Departamento dijo que ha estado permitiendo que Air Canada, WestJet y Sunwing vuelen los aviones para mantenimiento, almacenamiento o capacitación de pilotos bajo ciertas condiciones. Solo ciertos pilotos con entrenamiento especializado y sesiones informativas del 737 MAX pueden operar la aeronave. Cuando Garneau prohibió los aviones el 13 Marzo 2019, el aviso a los aviadores declaró que era «necesario para la protección de la seguridad de la aviación y el público». Pero el aviso también hizo exenciones para los vuelos en ferry que despegan o aterrizan en Canadá.
Un análisis revela que Air Canada ha estado volando su flota Boeing 737 MAX con mayor frecuencia. Unas 29 veces para WestJet Airlines y 12 para Sunwing Airlines. Entre el 14 Marzo 2019 y el 16 Enero 2020, Air Canada voló 121 veces. En al menos 27 casos, Air Canada despegó o aterrizó en Marana, Arizona. En algunos casos, vuela más de cinco horas seguidas. «Esos movimientos de aeronaves fueron necesarios para fines de mantenimiento, incluso para reubicarlos en el desierto del sur, donde pueden almacenarse de manera más segura», dijo Air Canada. Air Canada también dijo que está utilizando los vuelos en ferry como una oportunidad para mantener las certificaciones de piloto actualizadas para aquellos que entrenan a pilotos de primera línea.

EASA demands Boeing 737 MAX wiring revision
The European EASA agency requires wiring review on the 737 MAX
The Boeing Company must pass another additional test with the wiring of the aircraft system, this being a new obstacle in the delay of the certification of the Boeing 737 MAX. The Federal Aviation Administration (FAA) along with its global aviation regulatory peers is examining the long process to re-certify the 737 MAX.
EASA demands more controls
EASA European regulators appear to be delaying the deadline for approval of the Boeing 737 MAX. This occurs in the midst of a broader trade dispute with the United States, but it is still justified by the European aviation agency. While the focus has been on the trade war between the United States and China, the trade dispute between the United States and Europe is heating up. Legislators and regulators may be participating in a struggle for the measure that the deadline for the European-American trade agreement is approaching.
Boeing seems to be the last victim in the commercial dispute. European regulators are asking the US aircraft manufacturer to relocate certain electrical wires in the Boeing 737 MAX, a move that the FAA believes is unnecessary. If regulators force Boeing to change the wiring on the 737 MAX, they could delay grounding the plane for months. This gives European lawmakers influence over Airbus USA, the European rival located in Mobile, Alabama that would benefit from such action.
Canadian flights by ferry 737 MAX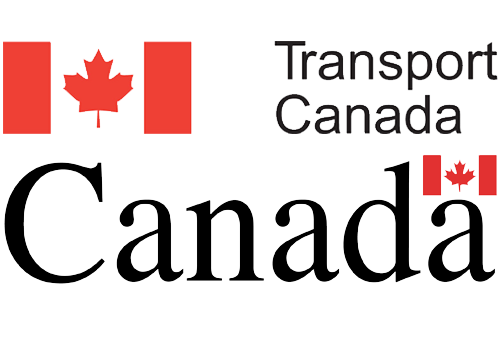 Canada has continued to fly the Boeing 737 MAX aircraft with a ground connection by ferry, on all occasions the flights are made without passengers. Transport of Canada has authorized 160 flights to park the aircraft until future commissioning.
Airlines can obtain permission to fly if very strict flight conditions are met. Transportation Minister Marc Garneau banned Canada's airspace planes in March 2019 after two accidents in five months in Indonesia and Ethiopia that killed 346 people, including 18 Canadians. Satellite data showed that both planes experienced significant flight control problems. Garneau said he will not lift restrictions on airplanes until all of Canada's security concerns have been addressed.
Flight tracking data shows that Canadian airlines have continued to fly planes for the past eleven months, often several times a week. Flights include four hours of navigation over Canada from Windsor to Vancouver and shorter journeys such as Montreal to Trois-Rivières, Quebec, and Abbotsford (BC) to Calgary. Transport Canada said there were no passengers on board any of the flights. The Department said it has been allowing Air Canada, WestJet, and Sunwing to fly planes for maintenance, storage or pilot training under certain conditions. Only certain pilots with specialized training and information sessions of the 737 MAX can operate the aircraft. When Garneau banned the airplanes on March 13, 2019, the warning to the aviators declared that it was «necessary for the protection of aviation and public safety». But the notice also made exemptions for ferry flights that take off or land in Canada.
An analysis reveals that Air Canada has been flying its Boeing 737 MAX fleet more frequently. About 29 times for WestJet Airlines and 12 for Sunwing Airlines. Between March 14, 2019, and January 16, 2020, Air Canada flew 121 times. In at least 27 cases, Air Canada took off or landed in Marana, Arizona. In some cases, fly more than five hours straight. «Those aircraft movements were necessary for maintenance purposes, even to relocate them in the southern desert, where they can be stored more safely», Air Canada said. Air Canada also said it is using ferry flights as an opportunity to keep pilot certifications updated for those who train frontline pilots.
L'EASA demande une révision du câblage du 737 MAX
L'agence européenne EASA exige une révision du câblage du 737 MAX
The Boeing Company doit passer un autre test supplémentaire avec le câblage du système avion, ce qui constitue un nouvel obstacle au retard de la certification du Boeing 737 MAX. La Federal Aviation Administration (FAA) et ses homologues de la réglementation aéronautique mondiale examinent le long processus de recertification du 737 MAX.
L'EASA exige plus de contrôles
Les régulateurs européens EASA semblent retarder la date limite d'approbation du Boeing 737 MAX. Cela se produit au milieu d'un différend commercial plus large avec les États-Unis, mais il est toujours justifié par l'agence européenne de l'aviation. Alors que l'accent a été mis sur la guerre commerciale entre les États-Unis et la Chine, le différend commercial entre les États-Unis et l'Europe s'intensifie. Les législateurs et les régulateurs peuvent participer à une lutte pour la mesure que la date limite pour l'accord commercial euro-américain approche.
Boeing semble être la dernière victime du différend commercial. Les régulateurs européens demandent à l'avionneur américain de déplacer certains fils électriques dans le Boeing 737 MAX, une décision que la FAA juge inutile. Si les régulateurs forcent Boeing à changer le câblage du 737 MAX, ils pourraient retarder la mise à la terre de l'avion pendant des mois. Cela donne aux législateurs européens une influence sur Airbus USA, le rival européen situé à Mobile, en Alabama, qui bénéficierait d'une telle action.
Vols canadiens en ferry 737 MAX
Le Canada a continué de piloter des Boeing 737 MAX avec une liaison au sol par traversier, en toutes occasions les vols sont effectués sans passagers. Transports Canada a autorisé 160 vols pour stationner l'avion jusqu'à sa mise en service future.
Les compagnies aériennes peuvent obtenir l'autorisation de voler si des conditions de vol très strictes sont remplies. Le ministre des Transports, Marc Garneau, a interdit les avions de l'espace aérien canadien en mars 2019 après deux accidents en cinq mois en Indonésie et en Éthiopie qui ont tué 346 personnes, dont 18 Canadiens. Les données satellitaires ont montré que les deux avions rencontraient des problèmes de commande de vol importants. Garneau a déclaré qu'il ne lèvera pas les restrictions sur les avions tant que toutes les préoccupations du Canada en matière de sécurité n'auront pas été résolues.
Les données de suivi des vols montrent que les compagnies aériennes canadiennes ont continué à piloter des avions au cours des onze derniers mois, souvent plusieurs fois par semaine. Les vols comprennent quatre heures de navigation au-dessus du Canada de Windsor à Vancouver et des trajets plus courts comme Montréal à Trois-Rivières, au Québec, et Abbotsford (CB) à Calgary. Transports Canada a déclaré qu'il n'y avait aucun passager à bord des vols. Le ministère a déclaré qu'il autorisait Air Canada, WestJet et Sunwing à piloter des avions pour la maintenance, l'entreposage ou la formation des pilotes sous certaines conditions. Seuls certains pilotes ayant une formation spécialisée et des séances d'information sur le 737 MAX peuvent piloter l'avion. Lorsque Garneau a interdit les avions le 13 mars 2019, l'avertissement aux aviateurs a déclaré qu'il était «nécessaire à la protection de l'aviation et de la sécurité publique». Mais l'avis a également fait des exemptions pour les vols de ferry qui décollent ou atterrissent au Canada.
Une analyse révèle qu'Air Canada a piloté sa flotte de Boeing 737 MAX plus fréquemment. Environ 29 fois pour WestJet Airlines et 12 pour Sunwing Airlines. Entre le 14 mars 2019 et le 16 janvier 2020, Air Canada a effectué 121 vols. Dans au moins 27 cas, Air Canada a décollé ou atterri à Marana, en Arizona. Dans certains cas, volez plus de cinq heures d'affilée. «Ces mouvements d'aéronefs étaient nécessaires à des fins de maintenance, même pour les déplacer dans le sud du désert, où ils peuvent être entreposés de manière plus sûre», a déclaré Air Canada. Air Canada a également déclaré qu'elle utilisait les vols de traversier pour mettre à jour les certifications des pilotes pour ceux qui forment les pilotes de première ligne.
Ξ A I R G W A Y S Ξ
SOURCE: Airgways.com
DBk: Easa.europa.eu / Faa.gov / Tc.gc.ca / Airgways.com
AW-POST: 202002032337AR
A\W   A I R G W A Y S ®