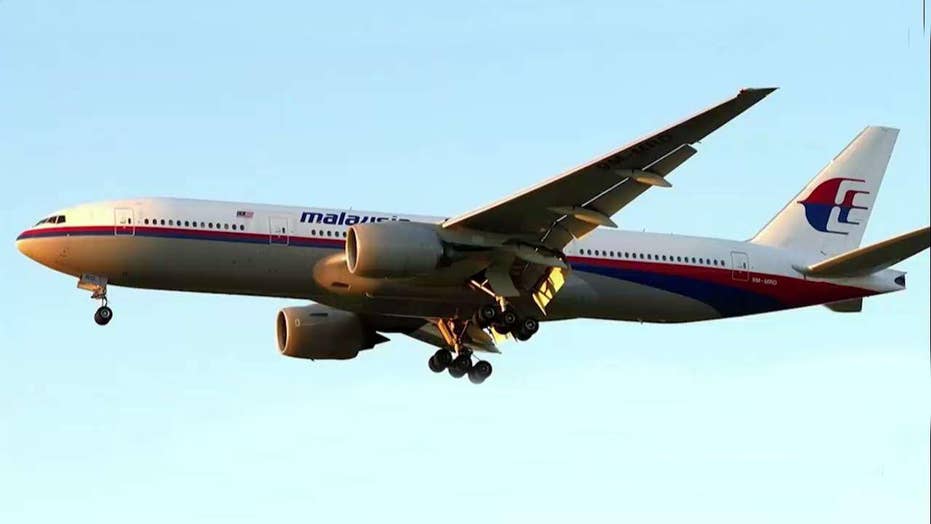 AW | 2020 02 20 15:35 | AIR INVESTIGATION
Ex-Primer Ministro australiano dice que los líderes de Malasia sospechan que el piloto MH370 derribó un avión
El ex-Primer ministro australiano Tony Abbott ha afirmado que los niveles más altos del Gobierno de Malasia creen desde el principio del accidente del Boeing 777-200ER que el capitán del vuelo MH-370 de Malaysia Airlines, que desapareció hace casi seis años, derribó el avión en un suicidio. «Mi comprensión muy clara, desde los niveles más altos del Gobierno de Malasia, es que desde muy, muy temprano, pensaron que era un suicidio-asesinato por parte del piloto», dijo Abbott sobre el capitán, Zaharie Ahmad Shah.
Tony Abbott sostuvo: «No voy a decir quién dijo qué a quién, pero permítanme reiterar que quiero ser absolutamente claro, se entendió en los niveles más altos que esto era casi seguro asesinato-suicidio por parte del piloto», dijo en un documental de Sky News. Abbott era Primer Ministro cuando el Boeing 777-200ER desapareció el 8 Marzo 2014 mientras volaba de Kuala Lumpur a Beijing con 239 personas a bordo.
Australia no pudo localizar el avión durante la búsqueda más grande en la historia de la aviación antes de finalizarlo en 2017. Una segunda búsqueda, liderada por la firma estadounidense Ocean Infinity, también quedó vacía, sin respuestas. En respuesta a los comentarios de Abbott, el ex Primer Ministro de Malasia, Najib Razak, dijo que su país nunca ha descartado la posibilidad de que un piloto suicida pudiera haber derribado el vuelo. Najib Razak ha expresado que los funcionarios de Malasia habían considerado ese escenario durante la investigación, pero optaron por no publicar sus puntos de vista. «Habría sido considerado injusto y legalmente irresponsable ya que no se habían encontrado las cajas negras y las grabadoras de voz de la cabina y, por lo tanto, no había pruebas concluyentes de si el piloto era único o solidario. Una vez más, debo enfatizar que este posible escenario nunca se descartó durante el esfuerzo de búsqueda y las investigaciones, donde no se escatimó ningún esfuerzo», dijo Najib Razak. Najib Razak reconoció que había varias razones para que los funcionarios sospecharan la participación de Zaharie, incluida su propiedad de un simulador de vuelo de regreso a casa y hallazgos que muestran que los transpondedores del avión condenado habían sido desconectados poco después de abandonar el espacio aéreo de Malasia.
Las autoridades han dicho que no había nada sospechoso en los antecedentes, el entrenamiento o la salud mental de Zaharie, pero no descartaron la posibilidad de que el avión haya sido desviado deliberadamente. El ex-Ministro de Transporte Hishammuddin Hussein dijo en un comunicado que los investigadores habían «explorado cada pista y posibilidad», pero no encontraron respuestas concluyentes. El Ministerio de Transporte de Malaysia declinó hacer comentarios el Miércoles 19/02.
En 2018, un informe de investigación independiente dirigido por Malasia dijo que el curso del vuelo se cambió manualmente pero no nombró a un sospechoso y citó la posibilidad de intervención de un tercero. Abbott dijo que no creía en las teorías de conspiración que se centran en el Gobierno de Malasia.
Suicide theory in MH-370
Former Australian Prime Minister says Malaysian leaders suspect the MH370 pilot shot down a plane
Former Australian Prime Minister Tony Abbott has claimed that the highest levels of the Malaysian Government believe since the beginning of the Boeing 777-200ER accident that the captain of Malaysia Airlines flight MH-370, which disappeared almost six years ago, shot down the plane in a suicide. «My very clear understanding, from the highest levels of the Malaysian Government, is that from very, very early, they thought it was a suicide-murder by the pilot», Abbott said of the captain, Zaharie Ahmad Shah.
Tony Abbott said: «I will not say who said what to whom, but let me reiterate that I want to be absolutely clear, it was understood at the highest levels that this was almost certainly murder-suicide by the pilot», he said in a documentary Sky News Abbott was Prime Minister when the Boeing 777-200ER disappeared on March 8, 2014, while flying from Kuala Lumpur to Beijing with 239 people on board.
Australia was unable to locate the plane during the largest search in aviation history before finalizing it in 2017. A second search, led by the American firm Ocean Infinity, was also empty, with no answers. In response to Abbott's comments, former Malaysian Prime Minister Najib Razak said his country has never ruled out the possibility that a suicide pilot could have shot down the flight. Najib Razak has said that Malaysian officials had considered that scenario during the investigation, but chose not to publish their views. «It would have been considered unfair and legally irresponsible since the black boxes and voice recorders in the cockpit had not been found and, therefore, there was no conclusive evidence as to whether the pilot was unique or supportive. Once again, I must emphasize that this possible scenario was never ruled out during the search effort and investigations, where no effort was spared», said Najib Razak. Najib Razak acknowledged that there were several reasons for officials to suspect Zaharie's involvement, including his ownership of a flight simulator back home and findings showing that the transponders of the doomed plane had been disconnected shortly after leaving the airspace of Malaysia.
Authorities have said there was nothing suspicious about Zaharie's background, training or mental health, but they did not rule out the possibility that the plane has been deliberately diverted. Former Transportation Minister Hishammuddin Hussein said in a statement that investigators had «explored every clue and possibility», but found no conclusive answers. The Malaysian Ministry of Transportation declined to comment on Wednesday 19/02.
In 2018, an independent investigation report led by Malaysia said that the course of the flight was manually changed but did not name a suspect and cited the possibility of third party intervention. Abbott said he did not believe in conspiracy theories that focus on the Malaysian Government.
Ξ A I R G W A Y S Ξ
SOURCE: Airgways.com
DBk: Nypost.com / Airgways.com
AW-POST: 202002201535AR
A\W   A I R G W A Y S ®