AW | 2016 09 10 12:23 | AIRLINES
El grupo Air France-KLM, que conforma a aerolíneas como Air France, HOP! de Francia y KLM y Transavia de Holanda, han transportado en conjunto a más de 62,3 millones de pasajeros hasta el mes de agosto 2016, según datos que supone el 3,5% más de pasajeros transportados que en los ocho primeros meses de 2015.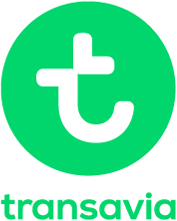 Entre los meses de enero a agosto 2016, se ha incrementado su capacidad un 1,2% y ha elevado su tráfico en un 1,4%. El coeficiente de ocupación alcanzó el 86%, es decir, hasta 0,2 puntos porcentuales más que en el mismo período del pasado 2015, según informó Air France-KLM.
La huelga de Air France costó a la compañía un total de 90 millones de euros, un impacto económico que dejó la huelga de los tripulantes de cabina de su principal aerolínea, Air France, acontecida entre el 27 de julio y el 2 de agosto.
Así, en agosto el número de pasajeros transportados por el grupo aéreo rozó los 8,9 millones, un 1,9% más con respecto al mismo mes del año anterior, con un aumento del 1,5% de la oferta y un descenso del 0,2% de la demanda. El factor de ocupación fue del 88,6%, es decir, 1,5 puntos porcentuales menos. 

Air France-KLM increased 3.5% pax
The Air France-KLM group, which conforms to airlines like Air France, HOP! France and KLM and Transavia Netherlands, have jointly carried more than 62.3 million passengers until August 2016, according to data representing 3.5% more passengers in the first eight months of 2015 .
Between January to August 2016 it has increased its capacity by 1.2% and has increased its traffic by 1.4%. The load factor reached 86%, ie, up 0.2 percentage points more than in the same period of 2015, according to Air France-KLM.
Air France strike cost the company a total of 90 million euros, an economic impact that the strike left the cabin crew of its main airline, Air France, which occurred between July 27 and August 2.
Thus, in August the number of passengers carried by the airline group touched 8.9 million, a 1.9% increase over the same month last year, with a 1.5% increase in supply and a decrease of 0.2% of demand. The load factor was 88.6%, ie 1.5 percentage points. A\W
Ξ A I R G W A Y S Ξ
SOURCE: AIRGWAYS
DBk: Photographic ©
theloadstar.co.uk

 / klm.com
AW-POST: 201609101223AR
A\W A I R G W A Y S ®