AW | 2016 09 13 12:06 | AIRLINES MARKET
Uruguay cuenta con la mayor conectividad aérea de su historia. Operan en forma simultánea 13 aerolíneas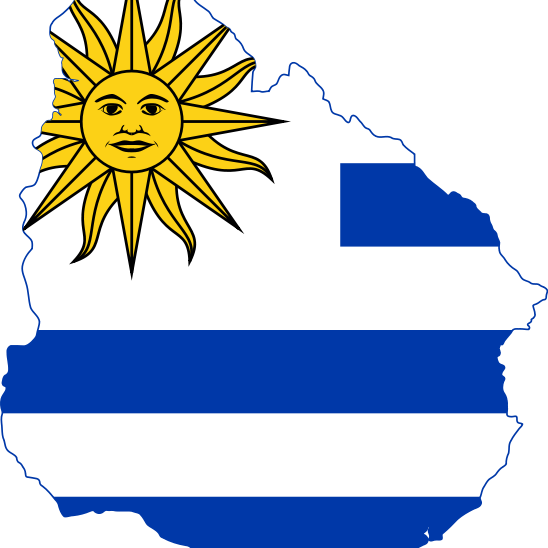 Con la llegada de Sky Airlines a Montevideo, Uruguay cuenta con la mayor conectividad aérea de su historia ya que son 13 las aerolíneas que operan en la principal terminal aeroportuaria.
Este lunes 12 de setiembre la aerolínea de bandera chilena Sky Airlines realizó su vuelo inaugural de Santiago de Chile a Montevideo.
La compañía opera como una aerolínea de bajo costo y ofrece servicios mediante aviones de la familia Airbus A 320, con 150 asientos configurados solo en clase económica.
De este modo, Uruguay llega a la mayor diversificación de líneas aéreas en la historia del aeropuerto de Carrasco, al completar 13 aerolíneas en operaciones de modo simultáneo.
Sky Airlines se suma a la operativa aeroportuaria que ya vienen realizando: Latam, Alas Uruguay, Amaszonas Uruguay, Aerolíneas Argentinas, Azul, Gol, Avianca, Copa, American, Iberia, Air France y Air Europa.
Aumenta 30% la capacidad de conexión con Chile
El subsecretario del Ministerio de Turismo, Benjamín Liberoff, destacó que la llegada a Uruguay de una nueva aerolínea "es motivo de celebración, porque implica una mayor oportunidad de vinculación con el exterior".
«Con la incorporación de Sky Airlines a la ruta que ya cubre Latam, aumentará en 30% la capacidad de oferta que Uruguay tenía para conectarse con Chile".
En los primeros ocho meses del año arribaron a Uruguay 38.000 personas desde Chile, que pueden implicar ciudadanos de ese u otro país.
"Si el promedio anual histórico es de 50.000 a 55.000, este año podríamos superar los 60.000 residentes chilenos", vaticinó el jerarca de Gobierno.
"Es probable que lleguemos a un sector más amplio de chilenos que puedan venir a nuestro país. Para el turismo de congresos y reuniones, y para el ámbito corporativo empresarial también se abre una ventana de oportunidad para trabajar", remarcó Liberoff.
Por otro lado, informó que el Ministerio del Turismo participará en la V Feria Internacional de Viajes y Vacaciones 2016, que se realizará en Santiago entre el 12 y 14 de noviembre. 
Uruguay has more air link
Uruguay has the largest air connectivity in its history. Simultaneously operate 13 airlines
With the arrival of Sky Airlines to Montevideo, Uruguay has the largest air connectivity in their history as they are 13 airlines operating at the main airport terminal.
On Monday 12 September the Chilean flag carrier Sky Airlines made its maiden flight from Santiago to Montevideo.
The company operates as a low-cost airline and offers services through family Airbus A 320, configured with 150 seats in economy class only.
Thus, Uruguay reaches the greater diversification of airlines in the history of Carrasco airport, completing 13 airlines in operation simultaneously.
Latam, Alas Uruguay, Amaszonas Uruguay, Aerolineas Argentinas, Azul, Gol, Avianca, Copa, American, Iberia, Air France and Air Europa: Sky Airlines to airport operations coming and doing adds.
30% Increase the ability to connect with Chile
Undersecretary of the Ministry of Tourism, Benjamin Liberoff, said that the arrival in Uruguay of a new airline «is cause for celebration, because it implies a greater opportunity to link with the outside.»
«With the addition of Sky Airlines to the route already covered Latam, will increase by 30% the supply capacity that Uruguay had to connect with Chile «.
In the first eight months of this year 38,000 people arrived in Uruguay from Chile, which may involve citizens of that or another country.
«If the historical annual average of 50,000 to 55,000, this year could exceed 60,000 Chilean residents» he predicted the chief of government.
«It is likely to reach a broader Chilean sector that can come to our country. For tourism congresses and meetings and for business corporate environment a window of opportunity to work also opens « he said Liberoff.
On the other hand, it reported that the Ministry of Tourism will participate in the V International Fair of Travel and holidays 2016, to be held in Santiago between 12 and 14 November. A\W
Ξ A I R G W A Y S Ξ
SOURCE: lr21.com.uy
DBk: Photographic ©
aeropuertodecarrasco.com.uy


AW-POST: 201609131206AR
A\W A I R G W A Y S ®