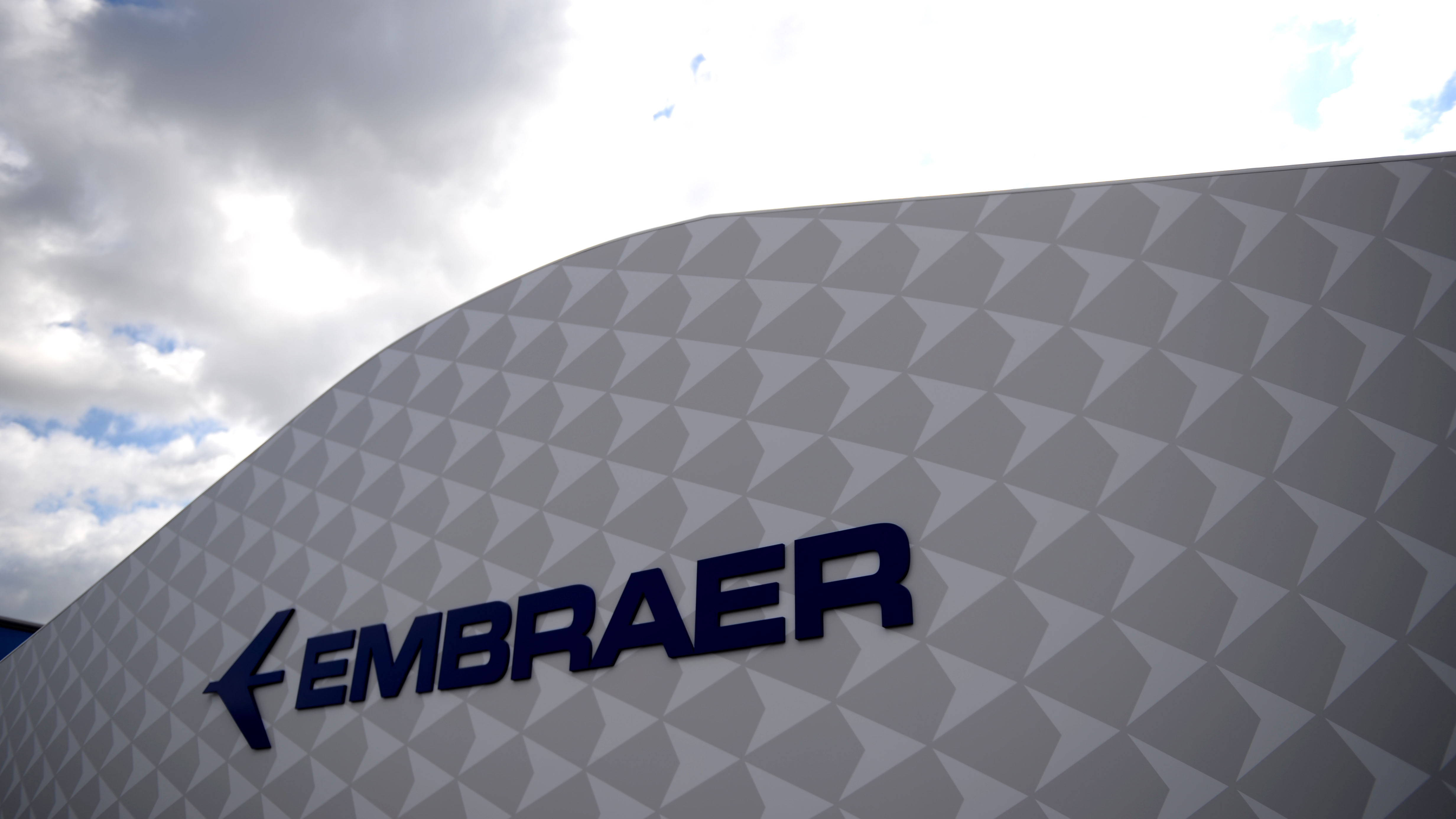 AW | 2017 09 14 17:23 | INDUSTRY
Embraer ha comenzado a cristalizar su interés previamente divulgado en el mercado de aviones de turbohélice bajo el denominado «Programa E3»
Embraer está en proceso de consulta con diferentes aerolíneas y proveedores para un futuro lanzamiento del Programa E3 de Aviones Turbohélices.
El «consejo consultivo europeo» se reunió los días 12 y 13 de septiembre en la sede europea de Embraer, cerca de Ámsterdam, Países Bajos, con más de 20 compañías de bandera participantes. «Se reunieron con nosotros para participar por primera vez en un tema relacionado con el mercado de los turbohélices», dijo el presidente ejecutivo de Aviación Comercial de Embraer, John Slattery, en un evento del Club de Aviación celebrado en Londres el 14 de septiembre.
El ejecutivo de Aviación Comercial John Slattery dice que el interés de Embraer en el segmento ha sido bien recibido por las aerolíneas como «quieren la competencia» para el líder del mercado de turbohélices, ATR y el segundo Bombardier. «Es un área que nos interesa mucho. Estamos en las primeras etapas de considerar el caso de negocios». Analizan también lasa diferentes opciones para la planta de motorización del futuro avión regional.
Embraer que no ha tomado ninguna decisión consolidada sobre cualquier posible lanzamiento de productos del Programa E3. Sin embargo, señalan que tanto la serie ATR-72 como la tecnología Q400 de Bombardier cuentan con «décadas de antigüedad».
Embraer espera que el E2-Jet tome fuerza durante el período 2018-2021 antes de lanzar un nuevo programa, pues la capacidad de Embraer se veería restringida. John Slattery enfatiza que Embraer tiene la ambición de ser el líder del sector en el espacio de menos de 150 asientos.  
Embraer advances turbuhélices program
Embraer has begun to crystallize its interest previously disclosed in the market of turboprop aircraft under the so-called «E3 Program»
Embraer is in the process of consulting with different airlines and suppliers for a future launch of the E3 Turboprop Aircraft Program.
The «European Advisory Board» met on September 12 and 13 at Embraer's European headquarters near Amsterdam, the Netherlands, with more than 20 participating flag companies. «They met with us to participate for the first time in a topic related to the turboprops market,» said Embraer Commercial Aviation Chief Executive John Slattery at a Club Aviation event in London on 14 September.
Commercial Aviation Executive John Slattery says Embraer's interest in the segment has been well received by airlines as «want competition» for market leader ATR and the second Bombardier. «It's an area that interests us a lot. We're in the early stages of considering the business case.» They also analyze the different options for the power plant of the future regional aircraft.
Embraer that has not made any consolidated decision on any possible launch of E3 Program products. However, they point out that both the ATR-72 series and Bombardier's Q400 technology have «decades of antiquity».
Embraer expects the E2-Jet to take power during the 2018-2021 period before launching a new program, as Embraer's capacity would be restricted. John Slattery emphasizes that Embraer has the ambition of being the leader of the sector in the space of less than 150 seats.  A \ W
DATA: Illustration provided by Airgways.com of the Embraer E3 Program is illustrative only.
Ξ A I R G W A Y S Ξ
SOURCE:  Airgways.com
DBk:  Airgways.com / Bloomberg.com
AW-POST: 201709141723AR
A\W   A I R G W A Y S ®