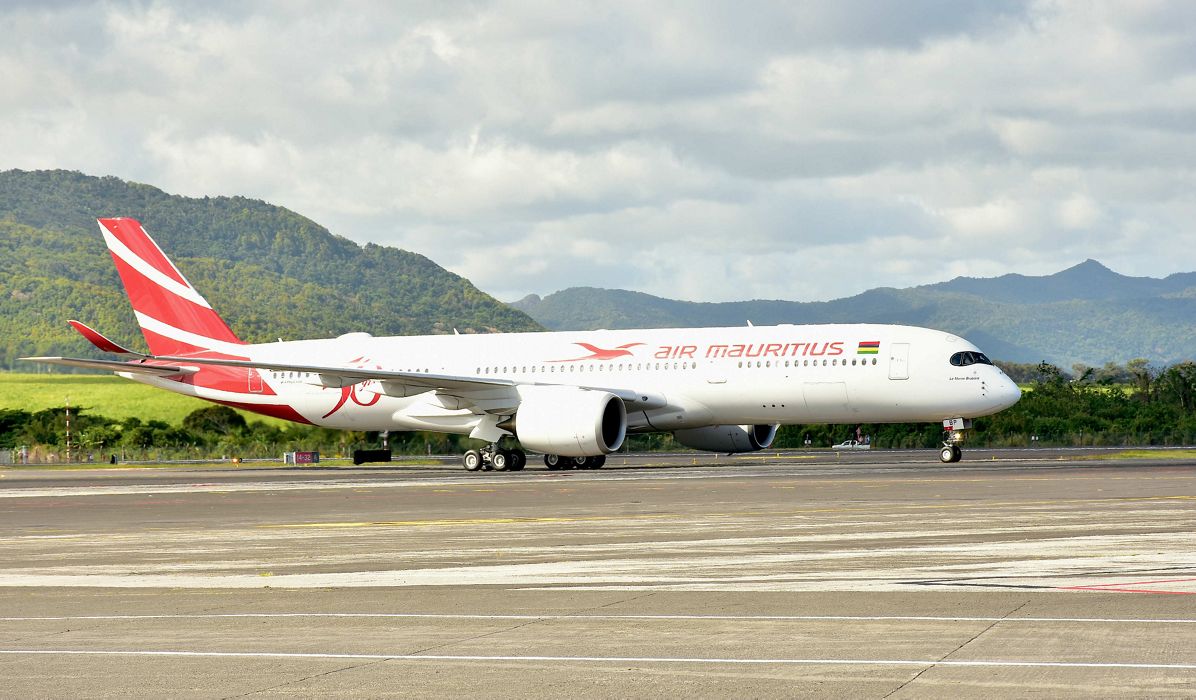 AW | 2018 01 17 21:10 | AVIATION SAFETY
La Isla Mauricio se está preparando para la llegada del Ciclón tropical Berguitta
Los fuertes vientos que podrían producir ráfagas de hasta 120 km por hora ya se dejan sentir en la Categoría 3 del Ciclón Berguitta.
Miles de residentes se han congregado en los refugios del Gobierno de la isla contra tormentas. Pravind Ruggoo del Centro Nacional de Gestión y Reducción del Riesgo de Desastres informa: «La población no debería entrar en áreas de riesgo, áreas donde hay derrumbes, acumulaciones de agua y también áreas propensas a inundaciones». Muchos residentes temen que Berguitta cause un daño extenso cuando toque tierra debido a la hora local del mediodía del jueves antes de que llegue a su vecino más cercano, la Isla Reunión. Los productores de vegetales de las islas ya han informado que sus campos se han inundado y se dice que alrededor de 300 hogares carecen de electricidad.
La Isla Mauricio permanece en alerta máxima ante el avance del Ciclón Berguitta. El Gobierno de la isla comunica a la población permanecer en lugares seguros. Los servicios de emergencia están en alerta con el cierre del aeropuerto y el puerto. Desde esta mañana, Mauricio está algo aislada del mundo.
Efecto ciclón en Air Mauritius
Para la aerolínea de la isla, Air Mauritius las consecuencias podrían sacudir las arcas. El lunes 15 de Enero, cinco vuelos que partían hacia Isla Rodrigues fueron cancelados. Al día siguiente, se pospusieron diez vuelos, que aún parten hacia el mismo destino. El miércoles 17 de Enero, con la transición a la Clase de Advertencia de Ciclón 3, todos los vuelos fueron cancelados. Entre ellos, más de veinte vuelos de Air Mauritius.
Estas cancelaciones conllevan costos. Air Mauritius sostiene que aún es demasiado pronto para estimar los gastos incurridos. Sin embargo, una fuente cercana a este entorno indica que teniendo en cuenta el hecho de que un Airbus A340 tiene alrededor de 300 asientos y que el ATR 72 tiene setenta asientos, estiman las pérdidas en alrededor de Ꞧs 30 millones de rupias a Ꞧs 35 millones de rupias está justificado. Sin embargo, señalan desde la compañía que se están ahorrando en el costo del combustible y las bebidas en los vuelos.
Varios pasajeros señalan en particular que no ha habido comunicación de Air Mauritius sobre la evolución de la situación, aunque desde la aerolínea sostienen que han emitidos boletines regularmente. Tratamos de mantenernos en contacto con los pasajeros individualmente, sostiene Air Mauritius. Se dice que la información también está disponible en el sitio web www.airmauritius.com. Los pasajeros también pueden solicitar una actualización de la situación mediante el envío de un SMS al 5 259 90 90. «Si los pasajeros quieren cambiar su plan de vuelo o cancelar su viaje, pueden hacerlo de forma gratuita, especialmente durante los próximos dos días», informan desde la aerolínea.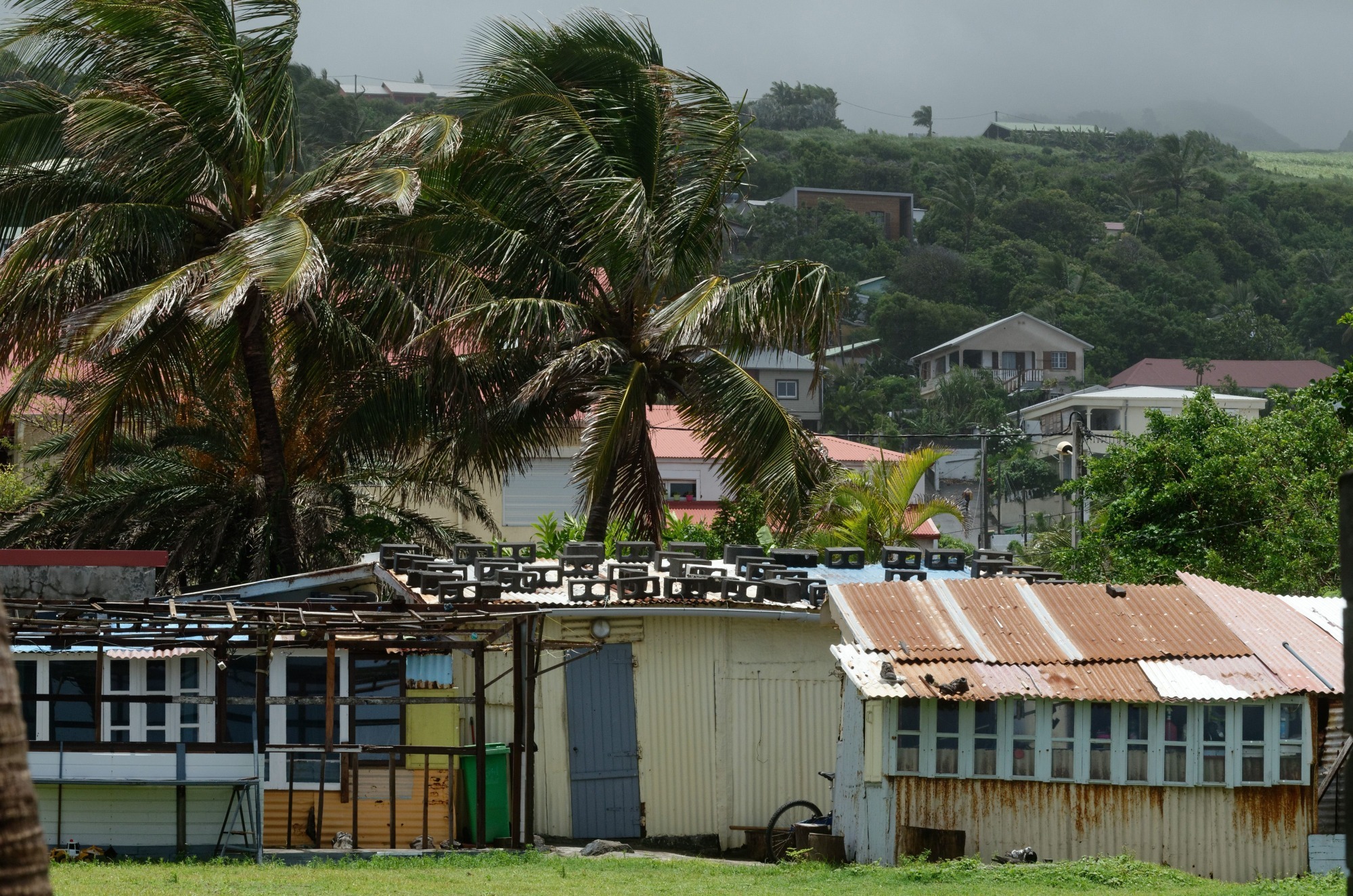 Mauritius maximum alert to Cat-4 by Cyclone Berguitta
Mauritius is preparing for the arrival of the Tropical Cyclone Berguitta
The strong winds that could produce gusts of up to 120 km per hour are already felt in Category 3 of the Cyclone Berguitta.
Thousands of residents have gathered in island government shelters against storms. Pravind Ruggoo of the National Center for Management and Disaster Risk Reduction reports: «The population should not enter risk areas, areas where there are landslides, water accumulations and also areas prone to flooding». Many residents fear that Berguitta will cause extensive damage when it makes landfall due to Thursday's noon local time before it reaches its closest neighbor, Reunion Island. The vegetable producers of the islands have already reported that their fields have been flooded and it is said that around 300 households lack electricity.
Mauritius Island remains on high alert before the advance of Cyclone Berguitta. The Government of the island communicates to the population to remain in safe places. The emergency services are on alert with the closure of the airport and the port. Since this morning, Mauricio is somewhat isolated from the world.
Cyclone effect in Air Mauritius
For the airline of the island, Air Mauritius the consequences could shake the coffers. On Monday, January 15, five flights departing for Rodrigues Island were canceled. The next day, ten flights were postponed, leaving for the same destination. On Wednesday, January 17, with the transition to Cyclone Warning Class 3, all flights were canceled. Among them, more than twenty Air Mauritius flights.
These cancellations entail costs. Air Mauritius maintains that it is still too early to estimate the expenses incurred. However, a source close to this environment indicates that taking into account the fact that an Airbus A340 has about 300 seats and that the ATR 72 has seventy seats, they estimate the losses at around Ꞧs 30 million rupees to Ꞧs 35 million of rupees is justified. However, they point out from the company that they are saving on the cost of fuel and drinks on flights.
Several passengers point out in particular that there has been no communication from Air Mauritius about the evolution of the situation, although from the airline they maintain that they have issued bulletins regularly. We try to keep in touch with passengers individually, says Air Mauritius. It is said that the information is also available on the website www.airmauritius.com. Passengers can also request an update of the situation by sending an SMS to 5 259 90 90. «If passengers want to change their flight plan or cancel their trip, they can do it for free, especially during the next two days», report from the airline. A \ W
 Joint Typhoon Warning Center (JTWC)

WTXS31 PGTW 172100
MSGID/GENADMIN/JOINT TYPHOON WRNCEN PEARL HARBOR HI//
SUBJ/TROPICAL CYCLONE 06S (BERGUITTA) WARNING NR 021//
RMKS/
1. TROPICAL CYCLONE 06S (BERGUITTA) WARNING NR 021
01 ACTIVE TROPICAL CYCLONE IN SOUTHIO
MAX SUSTAINED WINDS BASED ON ONE-MINUTE AVERAGE
WIND RADII VALID OVER OPEN WATER ONLY
—
WARNING POSITION:
171800Z — NEAR 18.9S 59.5E
MOVEMENT PAST SIX HOURS – 225 DEGREES AT 06 KTS
POSITION ACCURATE TO WITHIN 030 NM
POSITION BASED ON CENTER LOCATED BY SATELLITE
PRESENT WIND DISTRIBUTION:
MAX SUSTAINED WINDS – 065 KT, GUSTS 080 KT
WIND RADII VALID OVER OPEN WATER ONLY
RADIUS OF 050 KT WINDS – 070 NM NORTHEAST QUADRANT
065 NM SOUTHEAST QUADRANT
040 NM SOUTHWEST QUADRANT
040 NM NORTHWEST QUADRANT
RADIUS OF 034 KT WINDS – 110 NM NORTHEAST QUADRANT
170 NM SOUTHEAST QUADRANT
165 NM SOUTHWEST QUADRANT
090 NM NORTHWEST QUADRANT
REPEAT POSIT: 18.9S 59.5E
—
FORECASTS:
12 HRS, VALID AT:
180600Z — 20.1S 58.0E
MAX SUSTAINED WINDS – 065 KT, GUSTS 080 KT
WIND RADII VALID OVER OPEN WATER ONLY
RADIUS OF 064 KT WINDS – 000 NM NORTHEAST QUADRANT
025 NM SOUTHEAST QUADRANT
000 NM SOUTHWEST QUADRANT
000 NM NORTHWEST QUADRANT
RADIUS OF 050 KT WINDS – 030 NM NORTHEAST QUADRANT
065 NM SOUTHEAST QUADRANT
035 NM SOUTHWEST QUADRANT
025 NM NORTHWEST QUADRANT
RADIUS OF 034 KT WINDS – 120 NM NORTHEAST QUADRANT
210 NM SOUTHEAST QUADRANT
205 NM SOUTHWEST QUADRANT
085 NM NORTHWEST QUADRANT
VECTOR TO 24 HR POSIT: 235 DEG/ 12 KTS
—
24 HRS, VALID AT:
181800Z — 21.5S 56.0E
MAX SUSTAINED WINDS – 065 KT, GUSTS 080 KT
WIND RADII VALID OVER OPEN WATER ONLY
RADIUS OF 064 KT WINDS – 000 NM NORTHEAST QUADRANT
020 NM SOUTHEAST QUADRANT
010 NM SOUTHWEST QUADRANT
010 NM NORTHWEST QUADRANT
RADIUS OF 050 KT WINDS – 040 NM NORTHEAST QUADRANT
075 NM SOUTHEAST QUADRANT
055 NM SOUTHWEST QUADRANT
035 NM NORTHWEST QUADRANT
RADIUS OF 034 KT WINDS – 105 NM NORTHEAST QUADRANT
225 NM SOUTHEAST QUADRANT
210 NM SOUTHWEST QUADRANT
095 NM NORTHWEST QUADRANT
VECTOR TO 36 HR POSIT: 230 DEG/ 12 KTS
—
36 HRS, VALID AT:
190600Z — 23.1S 54.0E
MAX SUSTAINED WINDS – 065 KT, GUSTS 080 KT
WIND RADII VALID OVER OPEN WATER ONLY
RADIUS OF 064 KT WINDS – 005 NM NORTHEAST QUADRANT
025 NM SOUTHEAST QUADRANT
025 NM SOUTHWEST QUADRANT
015 NM NORTHWEST QUADRANT
RADIUS OF 050 KT WINDS – 045 NM NORTHEAST QUADRANT
065 NM SOUTHEAST QUADRANT
045 NM SOUTHWEST QUADRANT
040 NM NORTHWEST QUADRANT
RADIUS OF 034 KT WINDS – 120 NM NORTHEAST QUADRANT
255 NM SOUTHEAST QUADRANT
225 NM SOUTHWEST QUADRANT
100 NM NORTHWEST QUADRANT
VECTOR TO 48 HR POSIT: 215 DEG/ 12 KTS
—
EXTENDED OUTLOOK:
48 HRS, VALID AT:
191800Z — 25.1S 52.4E
MAX SUSTAINED WINDS – 060 KT, GUSTS 075 KT
WIND RADII VALID OVER OPEN WATER ONLY
RADIUS OF 050 KT WINDS – 045 NM NORTHEAST QUADRANT
065 NM SOUTHEAST QUADRANT
035 NM SOUTHWEST QUADRANT
030 NM NORTHWEST QUADRANT
RADIUS OF 034 KT WINDS – 145 NM NORTHEAST QUADRANT
245 NM SOUTHEAST QUADRANT
215 NM SOUTHWEST QUADRANT
095 NM NORTHWEST QUADRANT
VECTOR TO 72 HR POSIT: 195 DEG/ 13 KTS
—
72 HRS, VALID AT:
201800Z — 30.0S 51.1E
MAX SUSTAINED WINDS – 055 KT, GUSTS 070 KT
WIND RADII VALID OVER OPEN WATER ONLY
BECOMING EXTRATROPICAL
RADIUS OF 050 KT WINDS – 070 NM NORTHEAST QUADRANT
065 NM SOUTHEAST QUADRANT
055 NM SOUTHWEST QUADRANT
045 NM NORTHWEST QUADRANT
RADIUS OF 034 KT WINDS – 175 NM NORTHEAST QUADRANT
225 NM SOUTHEAST QUADRANT
185 NM SOUTHWEST QUADRANT
135 NM NORTHWEST QUADRANT
VECTOR TO 96 HR POSIT: 145 DEG/ 07 KTS
—
LONG RANGE OUTLOOK:
—
96 HRS, VALID AT:
211800Z — 32.4S 53.0E
MAX SUSTAINED WINDS – 050 KT, GUSTS 065 KT
WIND RADII VALID OVER OPEN WATER ONLY
EXTRATROPICAL
RADIUS OF 050 KT WINDS – 020 NM NORTHEAST QUADRANT
050 NM SOUTHEAST QUADRANT
070 NM SOUTHWEST QUADRANT
050 NM NORTHWEST QUADRANT
RADIUS OF 034 KT WINDS – 160 NM NORTHEAST QUADRANT
280 NM SOUTHEAST QUADRANT
240 NM SOUTHWEST QUADRANT
170 NM NORTHWEST QUADRANT
—
REMARKS:
172100Z POSITION NEAR 19.2S 59.1E.
TROPICAL CYCLONE 06S (BERGUITTA), LOCATED APPROXIMATELY 144 NM
EAST-NORTHEAST OF PORT LOUIS, MAURITIUS, HAS TRACKED SOUTHWESTWARD
AT 06 KNOTS OVER THE PAST SIX HOURS. RECENT ANIMATED MULTISPECTRAL
SATELLITE IMAGERY SHOWS A SHIELD OF RELATIVELY DISORGANIZED DEEP
CONVECTION PERSISTING OVER A LOW-LEVEL CIRCULATION CENTER EVIDENT IN
A 171715Z METOP-B ASCAT PASS AND A 1758Z METOP-A ASCAT PASS. THE
CURRENT POSITION IS BASED ON THESE ASCAT PASSES, WITH HIGH
CONFIDENCE. THE INTENSITY OF 65 KNOTS IS CONSISTENT WITH RECENT
MULTI-AGENCY DVORAK AND AUTOMATED SATELLITE INTENSITY CONSENSUS
ESTIMATES. TC 06S IS TURNING POLEWARD UNDER THE STEERING INFLUENCE
OF A REORIENTING SUBTROPICAL RIDGE SITUATED TO THE SOUTHEAST. THE
SYSTEM IS EXPECTED TO CONTINUE TRACKING AROUND THE RIDGE AXIS DURING
THE FORECAST PERIOD, BEGINNING EXTRATROPICAL TRANSITION BY TAU 72
AND COMPLETING BY TAU 96. INTENSITY IS EXPECTED TO REMAIN RELATIVELY
STEADY OVER THE NEXT 36 HOURS AS FAVORABLE POLEWARD OUTFLOW AND
UNFAVORABLE, MODERATE EASTERLY VERTICAL WIND SHEAR EXERT COMPETING
INFLUENCES. MARGINAL WEAKENING IS ANTICIPATED IN THE MEDIUM TO
EXTENDED-RANGE AS THE TC 06S TRACKS OVER COOLER WATER AND ENCOUNTERS
INCREASING VERTICAL WIND SHEAR, BUT RECEIVES OFFSETTING BAROCLINIC
SUPPORT AS IT UNDERGOES EXTRATROPICAL TRANSITION. THE CURRENT, HIGH-
CONFIDENCE FORECAST TRACK IS CONSISTENT WITH CONSENSUS MODEL
TRACKERS, WHICH REMAIN IN TIGHT AGREEMENT. MAXIMUM SIGNIFICANT WAVE
HEIGHT AT 171800Z IS 25 FEET. NEXT WARNINGS AT 180300Z, 180900Z,
181500Z AND 182100Z.//

SOURCE >  ww.usno.navy.mil/NOOC/nmfc-ph/RSS/jtwc/warnings/sh0618web.txt
Ξ A I R G W A Y S Ξ
SOURCE:  Airgways.com
DBk: Airmauritius.com / Bloomberg.com / Airbus.com / Nrlmry.navy.mil / Ssd.noaa.gov / Usno.navy.mil/JTWC / Google Earth Pro
AW-POST: 201801172110AR
A\W   A I R G W A Y S ®