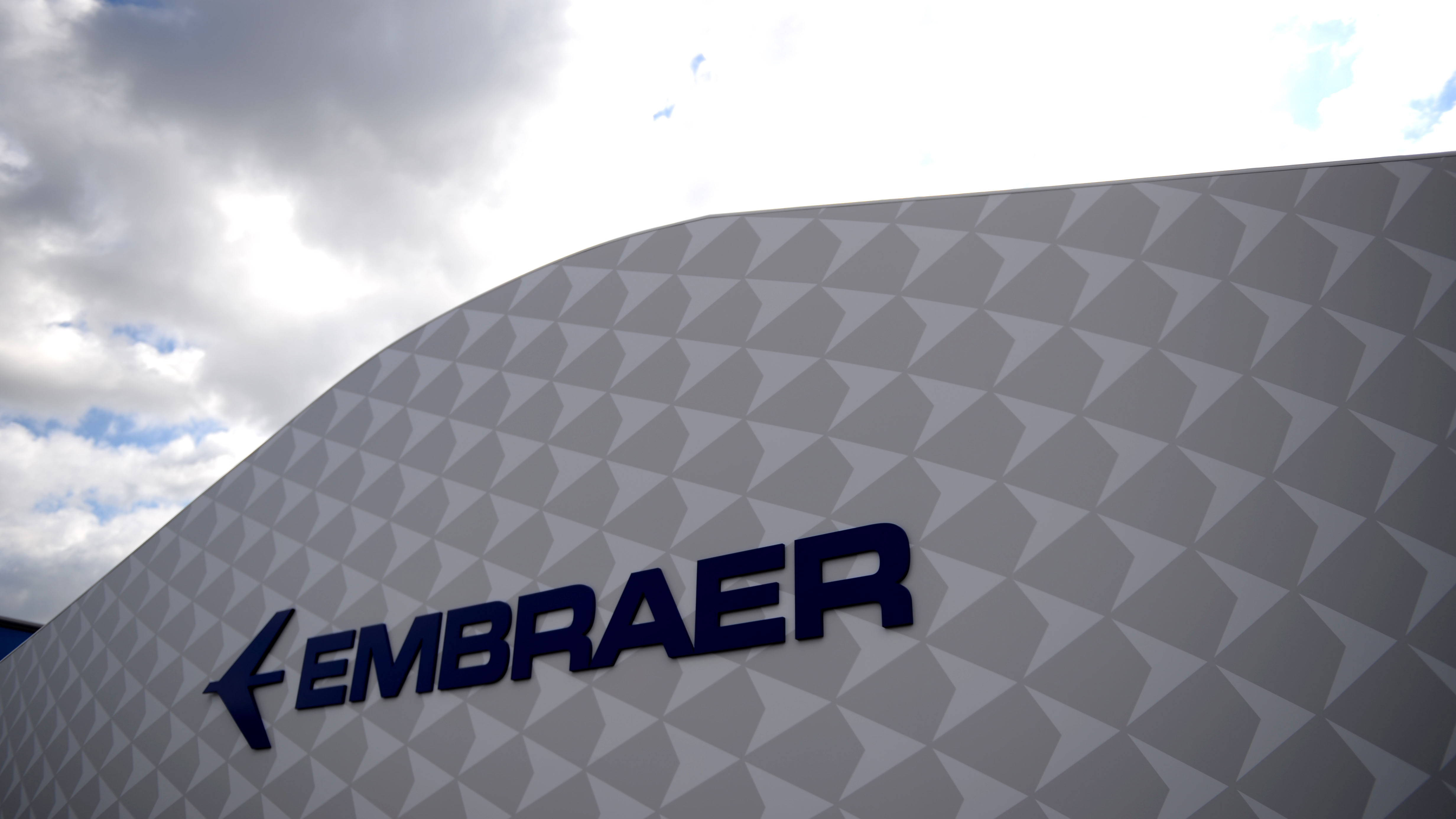 AW | 2018 03 02 17:11 | INDUSTRY
Embraer ha señalado su interés en desarrollar un avión comercial de menor capacidad
Rodrigo Silva e Souza, Vicepresidente de Marketing de Embraer Commercial Aviation, confirmó durante una reunión en la base de la empresa brasileña en Sao José dos Campos, el 22 de Febrero 2018 que el fabricante hacia un futuro próximo no desarrollaría ningún avión más grande que el E195-E2, que puede acomodar hasta 146 pasajeros en una configuración de alta densidad.
Embraer ha dicho en repetidas ocasiones que no tiene la intención de competir con Airbus y Boeing y sus respectivas familias Airbus A320 y Boeing B737 en el segmento por encima de 150 asientos. Souza cree que un avión más grande reduciría las eficiencias que un jet regional puede ofrecer en rutas delgadas contra los narrowbodies tradicionales. El papel del E2, es servir como un avión complementario a tipos más grandes.
Embraer podría considerar bajo estudio construir un avión de menor capacidad, de esta manera el constructor brasileño se concentraría en un segmento regional donde la oferta de la industria de aviones en el rango de los 40-80 pasajeros está poco desarrollada.
El miembro más pequeño de la familia de reactores regionales, el E175-E2, puede configurarse con hasta 90 asientos, y está programado para entrar en servicio en 2021.
Embraer optó por no desarrollar un sucesor del E170, que puede acomodar a 78 pasajeros, para reforzar las ventas del E175-E2.
Rodrigo Silva e Souza señala que Embraer tiene un pequeño equipo que estudia la posibilidad de desarrollar un avión turbopropulsor regional, conocido como "Programa E3", pero dice que el argumento comercial para dicho programa no es fácil de cerrar.
Boeing-Embraer
Boeing ha acercado una propuesta a Embraer para la compra de acciones a finales de 2017. Desde Embraer, más bien discute la posibilidad de formar parte de una alianza aunque la Boeing posea una parte de las acciones en el plano aerocomercial. Embraer sostuvo que la industria de defensa no está a la venta, por lo que deja por tierra una posible fusión.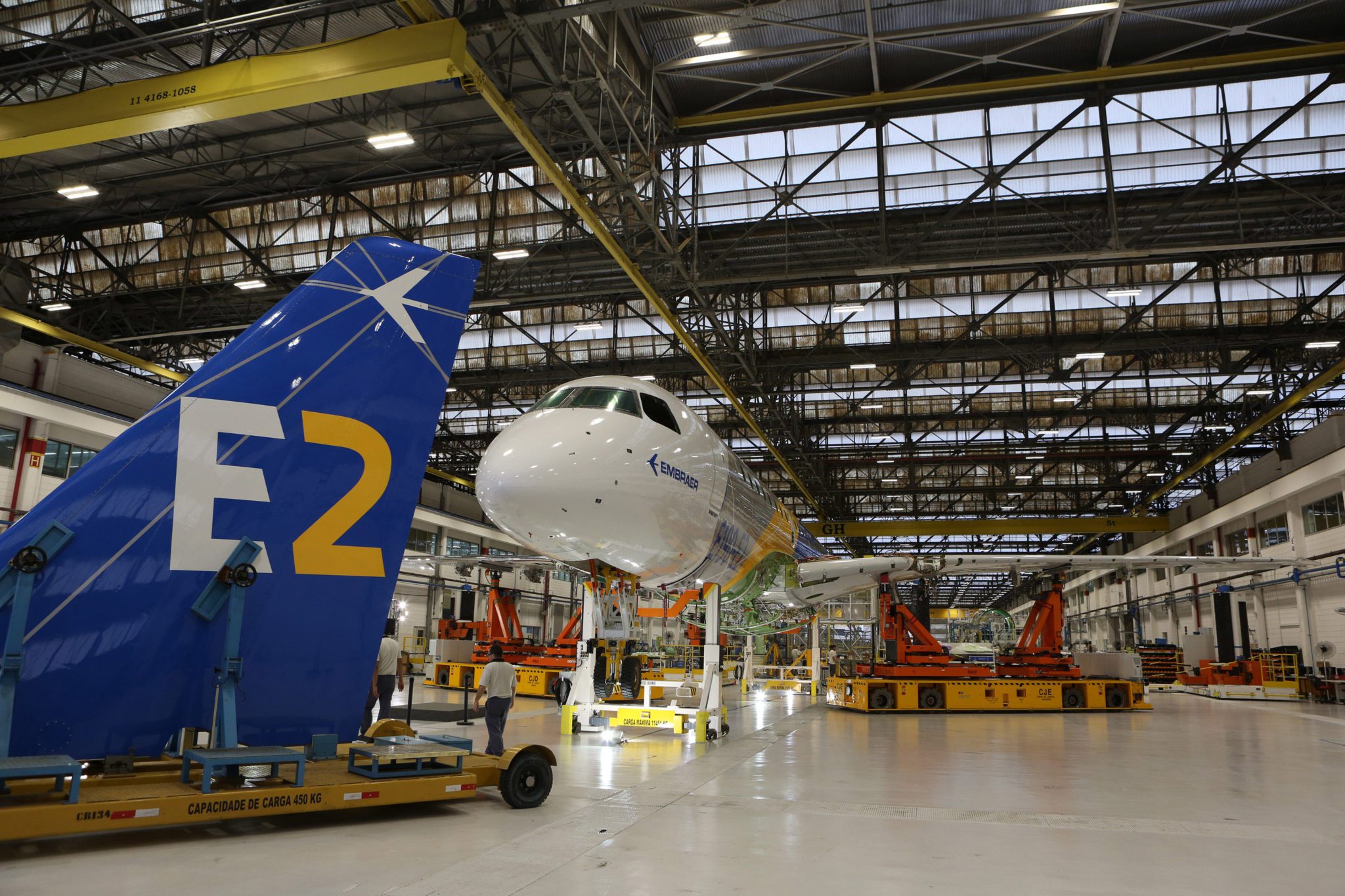 Embraer studies smaller airplane capacity
Embraer has indicated its interest in developing a smaller capacity commercial aircraft
Rodrigo Silva e Souza, Vice President of Marketing at Embraer Commercial Aviation, confirmed during a meeting at the base of the Brazilian company in Sao Jose dos Campos on February 22, 2018 that the manufacturer would not develop any aircraft larger than the company in the near future. E195-E2, which can accommodate up to 146 passengers in a high-density configuration.
Embraer has repeatedly said it has no intention of competing with Airbus and Boeing and their respective families Airbus A320 and Boeing B737 in the segment above 150 seats. Souza believes that a larger plane would reduce the efficiencies that a regional jet can offer on thin routes against traditional narrowbodies. The role of E2, is to serve as a complementary aircraft to larger types.
Embraer could consider under construction to build a lower capacity aircraft, so the Brazilian constructor would concentrate on a regional segment where the supply of aircraft industry in the range of 40-80 passengers is underdeveloped.
The smallest member of the family of regional reactors, the E175-E2, can be configured with up to 90 seats, and is scheduled to enter service in 2021. Embraer chose not to develop a successor to the E170, which can accommodate 78 passengers, to reinforce sales of the E175-E2.
Rodrigo Silva e Souza points out that Embraer has a small team that studies the possibility of developing a regional turboprop aircraft, known as "E3 Program", but says that the commercial argument for this program is not easy to close.
Boeing-Embraer
Boeing has approached a proposal to Embraer for the purchase of shares at the end of 2017. From Embraer, rather discusses the possibility of being part of an alliance although the Boeing owns a part of the actions in the commercial plane. Embraer argued that the defense industry is not for sale, so it leaves a possible merger to the ground. A \ W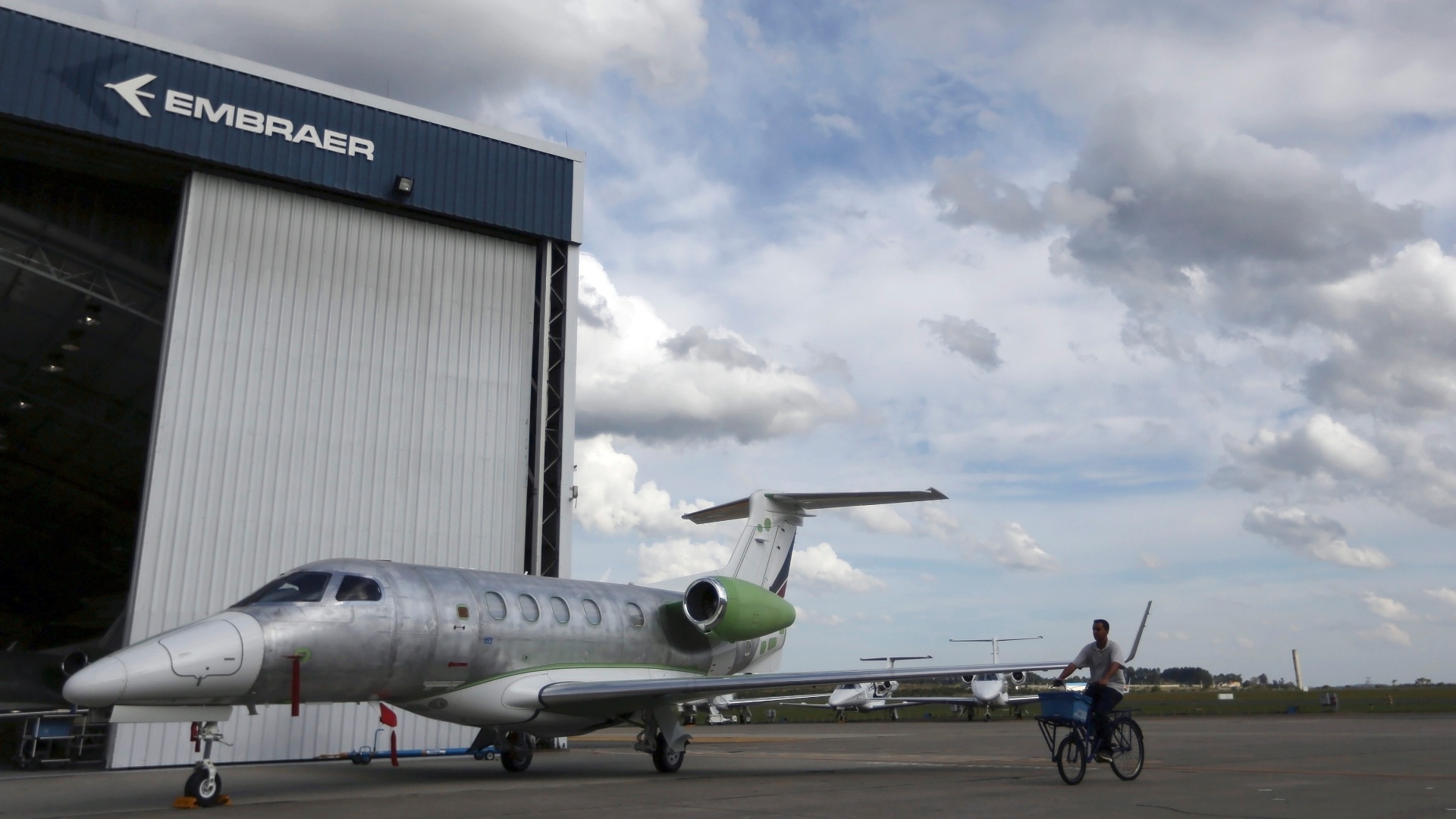 Embraer estuda irmão mais novo para a família E2
A Embraer indicou seu interesse em desenvolver um avião comercial de menor capacidade
Rodrigo Silva e Souza, vice-presidente de marketing da Embraer Commercial Aviation, confirmou durante uma reunião na base da empresa brasileira em São José dos Campos, em 22 de fevereiro de 2018, que o fabricante não desenvolveria nenhuma aeronave maior do que a empresa no futuro próximo. E195-E2, que pode acomodar até 146 passageiros em uma configuração de alta densidade.
A Embraer repetidamente disse que não tem intenção de competir com a Airbus ea Boeing e suas respectivas famílias Airbus A320 e Boeing B737 no segmento acima de 150 lugares. Souza acredita que um avião maior reduziria as eficiências que um jato regional pode oferecer em rotas finas contra corpos estreitos tradicionais. O papel do E2, é servir como uma aeronave para complementar para tipos maiores.
A Embraer poderia considerar em construção construir uma aeronave de menor capacidade, então o construtor brasileiro se concentraria em um segmento regional onde o fornecimento de aeronaves na faixa de 40-80 passageiros está subdesenvolvido.
O menor membro da família de reatores regionais, o E175-E2, pode ser configurado com até 90 lugares e está programado para entrar no serviço em 2021. A Embraer optou por não desenvolver um sucessor do E170, que pode acomodar 78 passageiros, para reforçar as vendas do E175-E2.
Rodrigo Silva e Souza aponta que a Embraer possui uma pequena equipe que estuda a possibilidade de desenvolver uma aeronave turbopropulsor regional, conhecida como "Programa E3", mas diz que o argumento comercial para este programa não é fácil de fechar.
Boeing-Embraer
A Boeing abordou uma proposta à Embraer para a compra de ações no final de 2017. A Embraer discute a possibilidade de fazer parte de uma aliança, embora a Boeing possua parte das ações no plano comercial. A Embraer argumentou que a indústria da defesa não está à venda, então deixa por terra uma possível fusão.. A \ W
Ξ A I R G W A Y S Ξ
SOURCE:  Airgways.com
DBk: Embraer.com / Uol.com.br
AW-POST: 201803021711AR
A\W   A I R G W A Y S ®