AW | 2019 03 06 01:20 | AVIATION SAFETY / AIR INVESTIGATION
El vuelo FO-5800 sufre incidente a 10 minutos despegue retorna por falla en tren de aterrizaje
La low cost Flybondi Líneas Aéreas sufrió otro incidente aéreo en el vuelo FO-5800 el Lunes, 4 Marzo 2019. Un Boeing 737-800 con matrícula LV-HFQ sumó otro episodio a su extensa lista de incidentes y fallas a la seguridad aérea. El vuelo FO-5800 despegó del Aeropuerto El Palomar al poco tiempo de diez minutos debió regresar por problemas originados en el tren de aterrizaje.
El vuelo FO-5800 despegó este Lunes, 4 Marzo 2019 desde el Aeropuerto El Palomar a las 16:54 hs. cubriendo el vuelo Buenos Aires-Punta del Este. A los pocos minutos de despegar el capitán de la nave advirtió que el tren de aterrizaje no respondía y quedaba desplegado hacia fuera. Ante la falla mecánica, a los 10 minutos de haberse iniciado el vuelo debieron volver al aeropuerto. Tras aterrizar en el Aeropuerto de origen, el vuelo fue cancelado, lo que desató la bronca de los pasajeros. Hubo forcejeos, insultos y gritos entre los pasajeros y los empleados de la low cost.
Radiografía 737-800 LV-HFQ
El Boeing 737-8BK con S/N:33029 LN:1945 salió de la fábrica de Renton, Washington el 3/05/2006 con una antigüedad de 12,8 años. El avión Boeing 737-800 averiado, matrícula LV-HFQ, bautizado como "Max" fue empleado por unas diez aerolíneas en todo el mundo, la mayoría de ellas bajo la modalidad low cost. Tras la falla, "Max" quedó varado en Aeropuerto El Palomar y la aerolínea Flybondi debió reprogramar los dos vuelos previstos El Palomar-Punta del Este.
Falla vuelo FO-5445
También trascendió que otro avión de la low cost estuvo varado por fallas técnicas en Bariloche. El avión es el de matrícula LV-HFR, apodado "Arturo". La aeronave tiene 20,4 años de antigüedad y está siendo alquilado por Flybondi tras haber pasado por cuatro low cost diferentes en todo el mundo como Sriwajaya Air (Indonesia), AnadoluJet (Turquía), SunExpress (Turquía) y Air Berlin (Alemania). La falla que sufrió «Arturo» en Bariloche generó que el vuelo FO-5445 partiera desde la ciudad patagónica hacia Córdoba con más de 15 horas de demora.
Pedidos de informe
El Diputado Provincial Carlos del Frade (FSyP) (Provincia Santa Fe) presentará hoy Miércoles 6 Marzo 2019 varios pedidos de informes acerca de la aerolínea low cost Flybondi Líneas Aéreas. El primero es para conocer si el Aeropuerto Internacional Rosario pidió los antecedentes de algunos funcionarios de la empresa Flybondi que, en su momento, fueron denunciados en causas vinculadas al narcotráfico.
Fiscalización ANAC Argentina
En Julio 2018 la ANAC a través de un documento realizó una presentación espontánea ante el fiscal federal Jorge Di Lello, quien había hecho una requerimiento judicial para que Flybondi Líneas Aéreas suspenda sus operaciones y que el Aeropuerto El Palomar se inhabilite para vuelos comerciales, alegando cuestiones relacionadas con la seguridad aérea luego de la cadena de incidentes sufridos por la low cost y los problemas operativos del aeropuerto bonaerense durante las últimas semanas debido a meteorología adversa.
El organismo de la ANAC ha efectuado en el primer semestre de 2018 unas 59 inspecciones no programadas de Seguridad en Rampa; 31 inspecciones programadas a la empresa y 11 inspecciones de vigilancia realizadas en el marco del Programa de Vigilancia de Seguridad Operacional. También se han tomado las medidas correspondientes a fin de garantizar que las operaciones sean desarrolladas de acuerdo a los estándares debidos.
La aerolínea ha incurrido a lo largo de su operatividad un historial de más de 860 incidentes aéreos desde su fundación en Enero 2018. Es de suma importancia que los diferentes organismos de aviación que forman parte del control fiscalizador como la ANAC, EANA, ORSNA, JIIAC pongan el énfasis debido en el control de las normas operacionales correspondientes a Flybondi.
Cronologías de incidentes
Algunos accidentes más notables ocurridos por la aerolínea Flybondi Líneas Aéreas de Argentina se detallan a continuación:
Flybondi FO-5600
Flybondi Boeing 737-800 vuelo Asunción-Buenos Aires el 28 Diciembre 2018, reventó el neumático a la salida. Un Flybondi Boeing 737-800, registro LV-HKR que realiza el vuelo FO-5600 desde Asunción (Paraguay) a Buenos Aires Palomar, BA (Argentina) con 136 personas a bordo, sufrió daños en el neumático principal izquierdo interior al salir de Asunción cuando Pisada separada y el neumático desinflado. La tripulación continuó el vuelo a Buenos Aires, pero se desvió al Aeropuerto Internacional de Ezeiza para un aterrizaje seguro.
El Control Aéreo de Argentina informó que la tripulación no declaró la emergencia a pesar del estallido del neumático. El 9 Enero 2019, JIAAC de Argentina informó que el incidente fue calificado como un incidente y está siendo investigado por JIAAC.
Flybondi FO-5101
Flybondi B737-800. 17 Noviembre 2018, pérdida de presión en la cabina. Un Flybondi Boeing 737-800, con registro de LV-HFR que realiza el vuelo FO-5101 desde Iguazu, MI a Buenos Aires El Palomar, BA (Argentina) con 150 personas a bordo, estaba en ruta en FL360 a unos 310nm al norte de Buenos Aires cuando la tripulación inició un descenso de emergencia a FL100 debido a la pérdida de presión en la cabina. El avión siguió al aeropuerto de El Palomar para un aterrizaje seguro aproximadamente 70 minutos después de abandonar el FL360. JIAAC de Agentina envió investigadores en el sitio. El 21 Noviembre 2018, el JIAAC informó que la aeronave realizó un descenso de emergencia de FL360 a FL100 debido a la pérdida de presión en la cabina, las máscaras de oxígeno del pasajero se desplegaron automáticamente.
Flybondi FO-2710
Flybondi Boeing 737-800 en Córdoba. 22 Enero 2018, problema del motor. Un Flybondi Boeing 737-800, con registro de LV-HKS que realiza el vuelo promocional FO-2710 de Córdoba, Argentina, estaba en la escalada inicial de la Pista 36 de Córdoba cuando la tripulación detuvo la escala a unos 5500 pies debido a un indicador de sobretemperatura EGT del motor derecho (CFM56), redujo el motor a ralentí y regresó a Córdoba para un aterrizaje seguro en la Pista 36 aproximadamente 13 minutos después de la salida.
La aerolínea informó que el avión estaba en un vuelo de prueba cuando se produjo un problema técnico menor, lo que llevó a la tripulación a regresar a Córdoba prematuramente.
El avión intentó salir para otro vuelo de prueba el 23 Enero 2018, sin embargo, necesitaba rechazar el despegue a alta velocidad debido a otra indicación de sobretemperatura EGT del motor. La aerolínea está a punto de iniciar el servicio regular el viernes 26 Enero 2018.
Flybondi FO-5450
Flybondi Boeing 737-800 en Iguazú el 15 Julio 2018, sufre un Tail Strike. Un Flybondi Boeing 737-800, registro LV-HQY que realizaba el vuelo FO-5450 sobre la ruta Mendoza-Iguazú, aterrizó en la Pista 31 del Aeropuerto de Cataratas de Iguazú aproximadamente a las 23:28L (16 Julio, 02:28Z). El avión debía partir como vuelo FO-5433 a Córdoba, sin embargo, el vuelo fue cancelado. De acuerdo con los datos de Modo-S, la aeronave no tomó vuelo para ese vuelo. JIAAC de Argentina informó que LV-HQY sufrió un incidente a las 03:30Z 16 Julio 2018, no hubo heridos, evaluando el daño al avión. El JIAAC ha abierto una investigación sobre la ocurrencia. Por lo tanto, no quedó claro si el golpe de cola (Tail Strike) ocurrió durante el aterrizaje en el vuelo FO-5450 o en la salida del vuelo FO-5433, lo que posiblemente podría haber provocado un despegue rechazado (que habría permanecido invisible para el receptor en Modo-S en uso). Las fuentes de aviación en Argentina están considerando un problema de masa y equilibrio (que tiende a inclinarse hacia el escenario de despegue al igual que la marca de tiempo dada por el JIAAC) e informar sobre daños estructurales.
La aerolínea informó de una falla técnica en el proceso de despegue del vuelo FO-5433 a Córdoba, lo que obligó a la aeronave a regresar a la plataforma, el vuelo fue cancelado.
El 18 Julio 2018, el JIAAC de Argentina publicó información adicional que indica que durante el inicio de la fase de despegue, el avión experimentó una inclinación que hizo que el área inferior trasera del fuselaje se pusiera en contacto con la superficie de la pista. El avión sufrió daños sustanciales. El suceso fue calificado como un accidente y está siendo investigado.
Flybondi FO-5300
Flybondi B737-800 en Neuquén. 9 Noviembre 2018, colapsa al aterrizar. Un Flybondi Boeing 737-800, con registro LV-HKR que realiza el vuelo FO-5300 en la ruta El Palomar-Neuquén, se aproximaba a la Pista 27 del Aeropuerto Neuquén cuando la tripulación reportó problemas con los flaps y se preparó para un flaps up en el aterrizaje. El avión aterrizó de manera segura en la Pista 27 a una velocidad más alta que la normal y retrocedió la pista hasta la plataforma. El avión permaneció en tierra en Neuquén durante aproximadamente 13 horas antes de volver al servicio.
Seguridad en la aviación Argentina
El modelo low cost en el mundo funciona con responsabilidad y seriedad, pero muchas aerolíneas low cost/low fare están atadas a variables de ajustes que pueden poner en peligro la integridad de la seguridad aérea.
El caso más notable lo tenemos con una aerolínea low cost de Argentina conocida como LAPA (Líneas Aéreas Privadas Argentinas). El vuelo MJ-3142 de LAPA, con la aeronave Boeing 737-204C matrícula LV-WRZ, se estrelló en el Aeroparque Jorge Newbery de la Ciudad de Buenos Aires el 31 Agosto 1999 a las 20:54 (hora local), cuando despegaba efectuando el vuelo Buenos Aires-Córdoba, protagonizando el cuarto accidente más grave de la historia de la aviación argentina, en el que fallecieron 65 personas.
El accidente se produjo durante la operación para despegue, cuando la nave carreteando a máxima velocidad no levantó vuelo y continuó su carrera más allá de los límites del aeropuerto, atravesando la Avenida Costanera Rafael Obligado, arrastrando a un automóvil que circulaba por ella, y finalmente chocando contra unas máquinas viales, un terraplén y una planta reguladora de gas. La pérdida de combustible y el gas expelido por la rotura de la planta provocaron un incendio que causó la muerte de la mayoría de los pasajeros que habían sobrevivido al choque.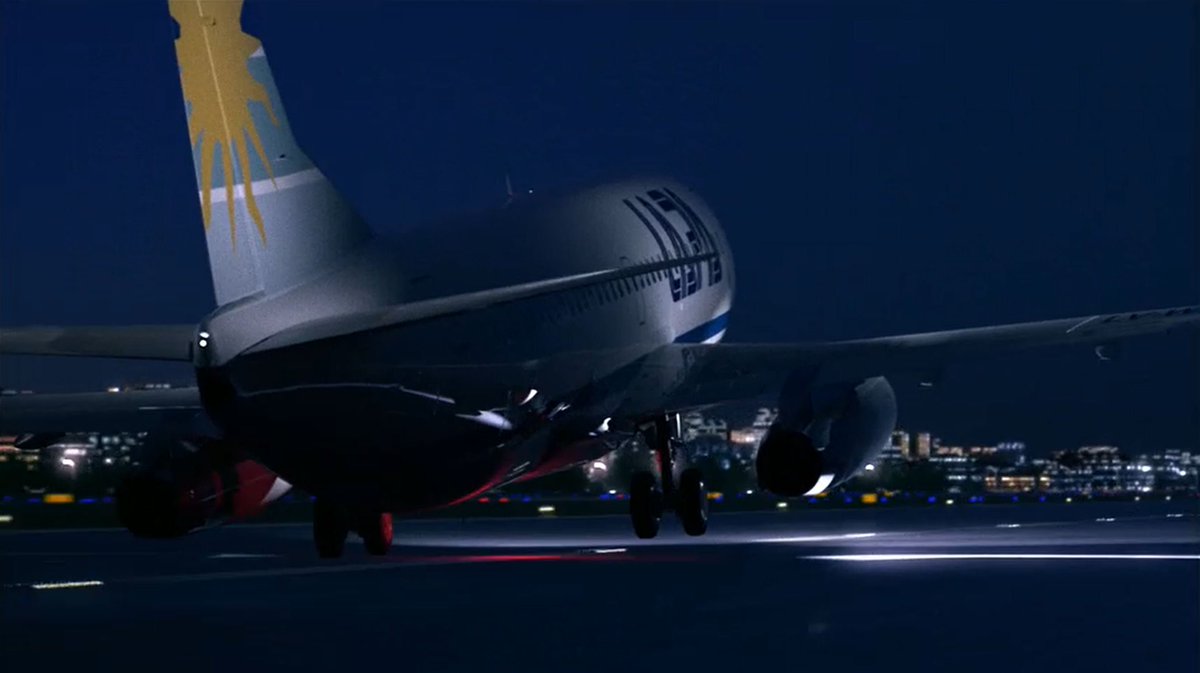 La Junta de Investigaciones de Accidentes de Aviación Civil (JIAAC) estableció que la causa inmediata del accidente fue la omisión de extender los flaps para permitir el despegue de la nave y la desatención intencional de la alarma que indicaba esa omisión, señalando las graves negligencias en que incurrieron el piloto (quien volaba con su licencia vencida) y el copiloto, fallecidos en el accidente. La JIAAC señaló también una serie de insuficiencias por parte de la empresa.
Luego de casi diez años de investigaciones, varios directivos de la empresa LAPA y funcionarios de la Fuerza Aérea responsables de los controles fueron acusados penalmente y llevados a juicio en 2005. La sentencia de primera instancia fue dictada cinco años después, el 2 Febrero 2010, condenando a Valerio Francisco Diehl (Gerente de Operaciones) y Gabriel María Borsani (Jefe de Línea de Boeing 737-200) a tres años de prisión en suspenso, por considerarlos penalmente responsables del delito de estrago culposo agravado.​ El resto de los acusados fue absuelto. Sin embargo, la demora de los jueces en llevar a juicio a los acusados excedió los plazos legales, razón por la cual la Sala IV de la Cámara Federal de Casación anuló en 2014 las dos condenas,​ considerando que se había producido la prescripción de la acción penal, decisión que fue confirmada por la Corte Suprema.​
El vuelo MJ-3142 ha sido considerado como un grave caso de impunidad y una cronología de incidentes aéreos que indeseablemente desembocó en una tragedia aérea. Las negligencias y desmanejos a las violaciones de las normas de seguridad aeronáuticas causan graves accidentes aéreos.
Las autoridades aeronáuticas competentes de Argentina tienen la urgencia de fiscalizar las operaciones e irregularidades de la aerolínea Flybondi que atentan a la seguridad aérea y a las violaciones de la capacidad operativa como línea aérea regular de Argentina.
Flight incident FO-5800 Flybondi
Flight FO5800 suffers incident to 10 minutes takeoff returns due to landing gear failure
The low cost Flybondi Líneas Aéreas suffered another air incident on flight FO-5800 on Monday, March 4, 2019. A Boeing 737-800 with license plate LV-HFQ added another episode to its extensive list of incidents and failures to air safety. The flight FO-5800 took off from the El Palomar Airport and after a short time of ten minutes it had to return due to problems originated in the landing gear.
Flight FO-5800 took off this Monday, March 4, 2019 from El Palomar Airport at 4:54 p.m. covering the flight Buenos Aires-Punta del Este. Within minutes of taking off the captain of the ship noticed that the landing gear did not respond and was deployed out. In the event of mechanical failure, 10 minutes after starting the flight, they had to return to the airport. After landing at the airport of origin, the flight was canceled, which unleashed the anger of the passengers. There were struggles, insults and shouting among the passengers and the low cost employees.
Radiography 737-800 LV-HFQ
The Boeing 737-8BK with S / N: 33029 LN: 1945 left the Renton, Washington factory on 05/3/2006 with an age of 12.8 years. The damaged Boeing 737-800 aircraft, license plate LV-HFQ, baptized as «Max» was used by some ten airlines around the world, most of them under the low cost mode. After the failure, «Max» was stranded at El Palomar Airport and the Flybondi airline had to reschedule the two scheduled flights El Palomar-Punta del Este.
Fail flight FO-5445
It also transpired that another low cost aircraft was stranded due to technical failures in Bariloche. The plane is the license plate LV-HFR, nicknamed «Arturo». The aircraft is 20.4 years old and is being rented by Flybondi after having gone through four different low cost worldwide like Sriwajaya Air (Indonesia), AnadoluJet (Turkey), SunExpress (Turkey) and Air Berlin (Germany). The failure suffered by «Arturo» in Bariloche caused the flight FO-5445 to leave from the Patagonian city to Córdoba with more than 15 hours of delay.
Report orders
The Provincial Deputy Carlos del Frade (FSyP) will present Wednesday 6 March 2019 several requests for reports about the low cost airline Flybondi Líneas Aéreas. The first is to know if the Rosario International Airport asked for the background of some officials of the Flybondi company that, at the time, were denounced in cases related to drug trafficking.
ANAC Argentina audit
In July 2018 the ANAC through a document made a spontaneous presentation before the federal prosecutor Jorge Di Lello, who had made a judicial request so that Flybondi Líneas Aéreas suspends its operations and that El Palomar Airport is disabled for commercial flights, alleging issues related to air safety after the chain of incidents suffered by the low cost and the operational problems of the Buenos Aires airport during the last weeks due to adverse weather.
In the first semester of 2018, the ANAC body carried out some 59 unscheduled Ramp Safety inspections; 31 inspections scheduled to the company and 11 surveillance inspections carried out within the framework of the Operational Safety Oversight Program. The corresponding measures have also been taken in order to guarantee that the operations are developed according to the appropriate standards.
The airline has incurred throughout its operation a history of more than 860 air incidents since its founding in January 2018. It is very important that the different aviation agencies that are part of the oversight control such as ANAC, EANA, ORSNA, JIIAC put due emphasis on the control of the operational rules corresponding to Flybondi.
Incident chronologies
Some of the most notable accidents occurred by the airline Flybondi Líneas Aéreas de Argentina are detailed below:
Flybondi FO-5600
Flybondi Boeing 737-800 flight Asuncion-Buenos Aires on December 28, 2018, burst the tire at the exit. A Flybondi Boeing 737-800, registration LV-HKR that performs flight FO-5600 from Asunción (Paraguay) to Buenos Aires Palomar, BA (Argentina) with 136 people on board, suffered damage to the main left inside tire when leaving Asunción when separate tread and the flat tire. The crew continued the flight to Buenos Aires, but was diverted to the Ezeiza International Airport for a safe landing.
The Air Control of Argentina reported that the crew did not declare the emergency despite the explosion of the tire. On January 9, 2019, JIAAC of Argentina reported that the incident was qualified as an incident and is being investigated by JIAAC.
Flybondi FO-5101
Flybondi B737-800. 17 November 2018, loss of pressure in the cabin. A Flybondi Boeing 737-800, with registration of LV-HFR that performs flight FO-5101 from Iguazu, MI to Buenos Aires El Palomar, BA (Argentina) with 150 people on board, was en route on FL360 at about 310nm north of Buenos Aires when the crew started an emergency descent to FL100 due to pressure loss in the cabin. The plane followed the El Palomar airport for a safe landing approximately 70 minutes after leaving the FL360. Agentina's JIAAC sent investigators to the site. On November 21, 2018, the JIAAC reported that the aircraft made an emergency descent from FL360 to FL100 due to pressure loss in the cabin, the passenger's oxygen masks were automatically deployed.
Flybondi FO-2710
Flybondi Boeing 737-800 in Córdoba. January 22, 2018, engine problem. A Flybondi Boeing 737-800, with registration of LV-HKS that makes the promotional flight FO-2710 of Córdoba, Argentina, was in the initial climb of the Track 36 of Cordoba when the crew stopped the scale at about 5500 feet due to a EGT overtemperature indicator on the right engine (CFM56), reduced the engine to idle and returned to Córdoba for a safe landing on Runway 36 approximately 13 minutes after the start.
The airline reported that the plane was on a test flight when there was a minor technical problem, which led the crew to return to Córdoba prematurely.
The aircraft tried to leave for another test flight on 23 January 2018, however, it needed to reject the high-speed take-off due to another indication of EGT engine over-temperature. The airline is about to start regular service on Friday 26 January 2018.
Flybondi FO-5450
Flybondi Boeing 737-800 in Iguazú on July 15, 2018, suffers a Tail Strike. A Flybondi Boeing 737-800, registration LV-HQY that made flight FO-5450 on the Mendoza-Iguazú route, landed on Runway 31 of the Iguazú Falls Airport at approximately 23: 28L (July 16, 02: 28Z) . The plane had to depart as flight FO-5433 to Córdoba, however, the flight was canceled. According to the Mode-S data, the aircraft did not take flight for that flight. JIAAC of Argentina reported that LV-HQY suffered an incident at 03: 30Z 16 July 2018, there were no injuries, assessing the damage to the aircraft. The JIAAC has opened an investigation into the occurrence. Therefore, it was not clear whether the Tail Strike occurred during the landing on the FO-5450 flight or at the FO-5433 flight exit, which could possibly have caused a rejected takeoff (which would have remained invisible). for the receiver in Mode-S in use). Aviation sources in Argentina are considering a mass and balance problem (which tends to lean towards the takeoff scenario as well as the time stamp given by the JIAAC) and report structural damage.
The airline reported a technical failure in the take-off process of flight FO-5433 to Córdoba, forcing the aircraft to return to the platform, the flight was canceled.
On July 18, 2018, the JIAAC of Argentina published additional information indicating that during the start of the takeoff phase, the aircraft experienced an inclination that caused the lower rear area of ​​the fuselage to come into contact with the surface of the runway. The plane suffered substantial damage. The event was classified as an accident and is being investigated.
Flybondi FO-5300
Flybondi B737-800 in Neuquén. November 9, 2018, collapses upon landing. A Flybondi Boeing 737-800, with registration LV-HKR that performs the flight FO-5300 on the route El Palomar-Neuquén, approached the Runway 27 of the Neuquén Airport when the crew reported problems with the flaps and prepared for a flaps up on the landing. The plane landed safely on Runway 27 at a higher than normal speed and backed the runway to the platform. The aircraft remained on land in Neuquén for approximately 13 hours before returning to service.
Security in aviation
The low cost model in the world works with responsibility and seriousness, but many low cost / low fare airlines are tied to variables of adjustments that can jeopardize the integrity of aviation security.
The most notable case we have with a low cost airline in Argentina known as LAPA (Líneas Aéreas Privadas Argentinas). The flight MJ-3142 of LAPA, with the Boeing 737-204C aircraft registration LV-WRZ, crashed at the Aeroparque Jorge Newbery of the City of Buenos Aires on August 31, 1999 at 20:54 (local time), when it took off carrying out the flight Buenos Aires-Córdoba, starring the fourth most serious accident in the history of Argentine aviation, in which 65 people died.
The accident occurred during the operation for takeoff, when the ship taxiing at maximum speed did not take off and continued its race beyond the limits of the airport, crossing Costanera Rafael Obligado Avenue, dragging a car that circulated on it, and finally crashing against some road machines, an embankment and a gas regulating plant. The loss of fuel and the gas expelled by the breakage of the plant caused a fire that caused the death of most of the passengers who had survived the crash.
The Civil Aviation Accident Investigation Board (JIAAC) established that the immediate cause of the accident was the omission to extend the flaps to allow the takeoff of the ship and the intentional neglect of the alarm indicating that omission, pointing out the serious negligence in incurred by the pilot (who flew with his license expired) and the co-pilot, who died in the accident. The JIAAC also pointed out a series of inadequacies on the part of the company.
After almost ten years of investigations, several executives of the LAPA company and Air Force officials responsible for the controls were criminally accused and brought to trial in 2005. The judgment of first instance was issued five years later, on February 2, 2010, condemning Valerio Francisco Diehl (Operations Manager) and Gabriel María Borsani (Line Manager of Boeing 737-200) to three years in prison, on the grounds that they were criminally responsible for the crime of aggravated culpable mischief. acquitted. However, the delay of the judges in bringing the accused to trial exceeded the legal deadlines, which is why the Chamber IV of the Federal Chamber of Cassation annulled the two convictions in 2014, considering that the statute of limitations had expired. criminal action, decision that was confirmed by the Supreme Court.
The flight MJ-3142 has been considered as a serious case of impunity and a chronology of aerial incidents that undesirably resulted in an aerial tragedy. Negligence and mishandling of violations of aeronautical safety standards cause serious air accidents.
The competent aeronautical authorities of Argentina have the urgency of overseeing the operations and irregularities of the airline Flybondi that threaten air safety and violations of operating capacity as a regular airline in Argentina. A \ W
Ξ A I R G W A Y S Ξ
SOURCE: Airgways.com
DBk: Anac.gov.ar / Airfleets.com / Avherald.com / Airgways.com / Planetspotters.net / Tn.com.ar / Wikimedia.org
AW-POST: 201903060120AR
A\W   A I R G W A Y S ®