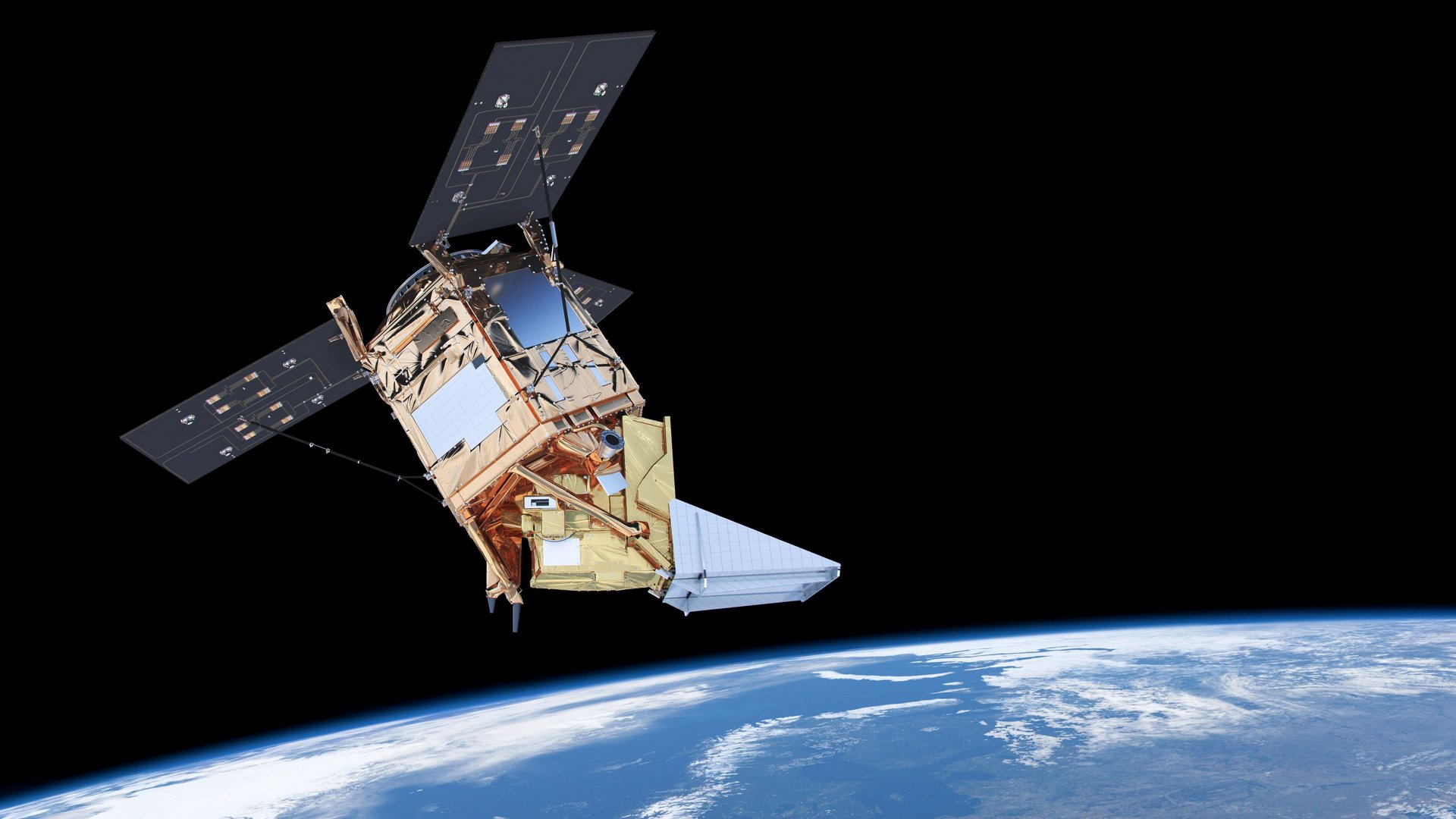 AW | 2019 09 04 15:40 | AEROSPACE
Airbus completó el satélite oceánico Copernicus Sentinel-6A
Airbus ha finalizado el satélite oceánico denominado Copernicus Sentinel-6A. El nuevo satélite será enviado a Ottobrunn, cerca de Múnich, Alemania, donde durante los próximos seis meses el satélite se someterá a una extensa serie de pruebas en Industrieanlagen Betriebsgesellschaft mbH (IABG) para demostrar su disponibilidad para el espacio.
Misión oceánica
Copernicus Sentinel-6 tiene como objetivo realizar mediciones de alta precisión de la topografía de la superficie del océano. El satélite medirá su distancia a la superficie del océano con una precisión de unos pocos centímetros y, durante una misión de hasta siete años, utilizará estos datos para mapearlo, repitiendo el ciclo cada 10 días. Documentará los cambios en la altura de la superficie del mar, registrará y analizará las variaciones en los niveles del mar y observará las corrientes oceánicas. Las observaciones exactas de los cambios en la altura de la superficie del mar proporcionan información sobre los niveles globales del mar, la velocidad y dirección de las corrientes oceánicas y el almacenamiento de calor oceánico. Estas medidas son vitales para modelar los océanos y predecir aumentos en los niveles del mar.
Actualmente se están desarrollando dos satélites Sentinel-6 para el Programa Europeo Copérnico para el medio ambiente y la seguridad bajo el liderazgo de Airbus. Si bien es una de las familias de satélites Copernicus de la familia de la Unión Europea, Sentinel-6 también se está realizando gracias a una cooperación internacional entre la Agencia Espacial Europea (ESA), NASA , NOAA y Eutelsat.
Satellite Airbus for oceanic mission
Airbus completed the Copernicus Sentinel-6A ocean satellite
Airbus has completed the oceanic satellite called Copernicus Sentinel-6A. The new satellite will be sent to Ottobrunn, near Munich, Germany, where during the next six months the satellite will undergo an extensive series of tests at Industrieanlagen Betriebsgesellschaft mbH (IABG) to demonstrate its availability for space.
Ocean mission
Copernicus Sentinel-6 aims to make high-precision measurements of the topography of the ocean surface. The satellite will measure its distance to the surface of the ocean with a precision of a few centimeters and, during a mission of up to seven years, will use this data to map it, repeating the cycle every 10 days. It will document changes in sea surface height, record and analyze variations in sea levels and observe ocean currents. Exact observations of changes in sea surface height provide information on global sea levels, the speed, and direction of ocean currents and ocean heat storage. These measures are vital to model the oceans and predict increases in sea levels.
Two Sentinel-6 satellites are currently being developed for the European Copernicus Program for the environment and safety under the leadership of Airbus. While it is one of the Copernicus satellite families of the European Union family, Sentinel-6 is also being carried out thanks to international cooperation between the European Space Agency (ESA), NASA, NOAA, and Eutelsat. A \ W
Ξ A I R G W A Y S Ξ
SOURCE: Airgways.com
DBk: Satellitetoday.com / Airbus.com
AW-POST: 201909041540AR
A\W   A I R G W A Y S ®