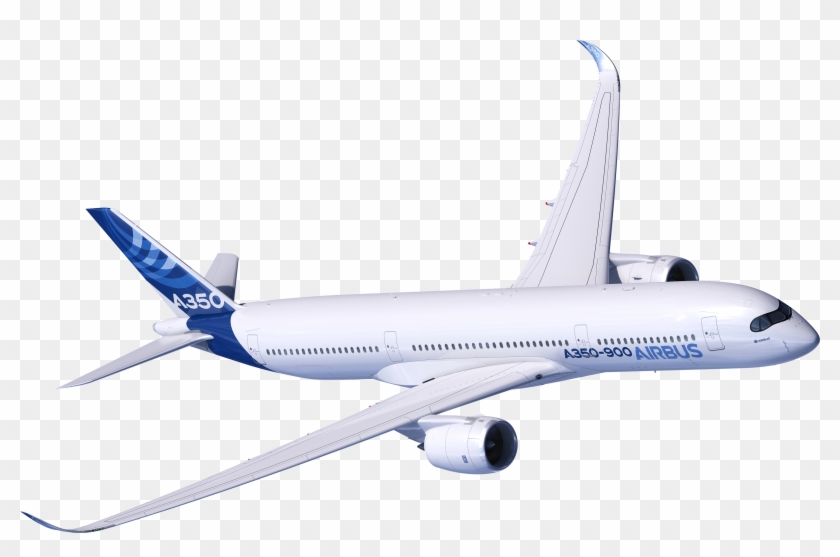 AW | 2019 09 22 16:07 | AIRLINES
South African Airways adquirirá próximamente Airbus A350-900
South african Airways (SAA) incorporará próximamente los nuevos aviones Airbus A350-900. La compañía aérea sudafricana recibirá dos nuevos aviones A350-900 en las próximas semanas, pero existe la preocupación de quién supervisará los aviones. La Autoridad de Aviación Civil de Sudáfrica (SACAA) insiste en que los pilotos inexpertos de seguimiento rápido supervisen los nuevos aviones, lo que retrasa la capacidad de la aerolínea con poco dinero para usar el avión.
La información obtenida por el documento muestra que los pilotos seleccionados tienen una experiencia operativa limitada. Un piloto de alto nivel de la SAA dijo que proporcionar capacitación teórica de Airbus a inspectores inexpertos que no podían volar aviones no tenía sentido. "Los pilotos no pueden hacer precisamente nada con esta calificación A350. Es como hacer que una enfermera supervise a un cirujano cerebral que realiza una operación", expresaron desde la aerolínea. El problema central es que la SACAA ya no emplea a nadie con las calificaciones y la experiencia para hacer el trabajo correctamente.
Renovación flota long-range
En Junio 2019 SAA ha comunicado que complementará su flota de larga distancia existente con nuevos aviones Airbus A350-900. El avión operará en una de las rutas de ultra larga distancia de SAA entre Johannesburgo/ER Tambo-New York/JFK. "La introducción de estos aviones de última generación en nuestra flota es un cambio importante a medida que continuamos progresando para transformar nuestro negocio y devolver a la aerolínea a la sostenibilidad financiera en el menor tiempo posible. Estas aeronaves presentan una oportunidad inmediata para ofrecer un producto mejorado entre Johannesburgo y Nueva York, que estará acompañado de una experiencia del cliente inigualable y constante para los clientes de clase Business y Economy", dijo el Jefe Ejecutivo interino de SAA, Zukisa Ramasia.
El A350-900 tendrá una configuración para 246 asientos de clase económica con las primeras seis filas que ofrecen espacio adicional para las piernas para proporcionar una experiencia más cómoda, especialmente en vuelos más largos. SAA incorporará la una aeronave en la segunda mitad de 2019 y que planea arrendar los aviones por hasta tres años.
La semana pasada, la aerolínea recibió un aumento de efectivo de R 5.5 mil millones del gobierno, lo que se sumó a numerosos rescates en los últimos años. SAA arasta una deuda de aproximadamente R 12.7 mil millones, que consiste en R 9.2 mil millones de deuda heredada y una facilidad de capital de trabajo de R 3.5 mil millones proporcionada por los bancos. La organización Undoing Tax Abuse señaló que la aerolínea ha recibido hasta R50 mil millones en los últimos 11 años.
SAA next premiere A350-900
South African Airways will soon acquire Airbus A350-900
South African Airways (SAA) will soon incorporate the new Airbus A350-900 aircraft. The South African airline will receive two new A350-900 planes in the coming weeks, but there is concern about who will oversee the planes. The South African Civil Aviation Authority (SACAA) insists that inexperienced fast-tracking pilots supervise the new aircraft, delaying the airline's ability with little money to use the plane.
The information obtained by the document shows that the selected pilots have limited operational experience. A senior SAA pilot said that providing theoretical Airbus training to inexperienced inspectors who could not fly airplanes made no sense. "Pilots cannot do anything with this A350 rating. It's like having a nurse supervise a brain surgeon who performs an operation", they said from the airline. The central problem is that SACAA no longer employs anyone with the qualifications and experience to do the job correctly.
Long-range fleet renewal
In June 2019 SAA has announced that it will complement its existing long-distance fleet with new Airbus A350-900 aircraft. The aircraft will operate on one of SAA's ultra long-distance routes between Johannesburg/ER Tambo-New York/JFK. "The introduction of these state-of-the-art aircraft in our fleet is an important change as we continue to progress to transform our business and return the airline to financial sustainability in the shortest possible time. These aircraft present an immediate opportunity to offer a product enhanced between Johannesburg and New York, which will be accompanied by an unmatched and constant customer experience for Business and Economy class customers", said SAA Acting Chief Executive, Zukisa Ramasia.
The A350-900 will have a configuration for 246 economy class seats with the first six rows that offer additional legroom to provide a more comfortable experience, especially on longer flights. SAA will incorporate the one aircraft in the second half of 2019 and it plans to lease the planes for up to three years.
Last week, the airline received a cash increase of R 5.5 billion from the government, which added to numerous bailouts in recent years. SAA has a debt of approximately R 12.7 billion, consisting of R 9.2 billion of inherited debt and a working capital facility of R 3.5 billion provided by the banks. The Undoing Tax Abuse organization said the airline has received up to R50 billion in the last 11 years. A \ W
SAA volgende première A350-900
Die Suid-Afrikaanse Lugdiens sal binnekort Airbus A350-900 aanskaf
Die Suid-Afrikaanse Lugdiens (SAL) sal binnekort die nuwe Airbus A350-900-vliegtuie inkorporeer. Die Suid-Afrikaanse lugdiens sal in die komende weke twee nuwe A350-900-vliegtuie ontvang, maar daar is kommer oor wie toesig sal hou oor die vliegtuie. Die Suid-Afrikaanse Burgerlugvaartowerheid (SACAA) dring daarop aan dat onervare vlieëniers wat vinnig opspoor, toesig hou oor die nuwe vliegtuig, wat die lugdiens met min geld vertraag om die vliegtuig te gebruik.
Die inligting wat deur die dokument verkry is, toon dat die geselekteerde vlieëniers beperkte operasionele ervaring het. 'N Senior vlieënier van die SAL het gesê dat dit geen sin maak om teoretiese Airbus-opleiding aan onervare inspekteurs wat nie vliegtuie kon vlieg nie. ,,Vlieëniers kan niks met hierdie A350-gradering doen nie. Dit is soos dat 'n verpleegster toesig hou oor 'n breinchirurg wat 'n operasie uitvoer", het die lugdiens gesê. Die sentrale probleem is dat SACAA niemand meer met die kwalifikasies en ervaring in diens het om die werk korrek te doen nie.
Vernuwing vir langafstandvloot
In Junie 2019 het die SAL aangekondig dat hy sy bestaande langafstandvloot met nuwe Airbus A350-900-vliegtuie sal aanvul. Die vliegtuig sal op een van die SAL se ultra-langafstandroetes tussen Johannesburg/ER Tambo-New York/JFK werk. "Die bekendstelling van hierdie moderne vliegtuie in ons vloot is 'n belangrike verandering omdat ons voortgaan om ons besigheid te transformeer en die lugdiens op finansiële korttermyn moontlik te maak. Hierdie vliegtuie bied 'n onmiddellike geleentheid om 'n produk aan te bied verbeter tussen Johannesburg en New York, wat gepaard gaan met 'n ongeëwenaarde en konstante kliëntervaring vir klante van sake- en ekonomiese klasse", 'sê die waarnemende uitvoerende hoof van die SAL, Zukisa Ramasia.
Die A350-900 het 'n opstelling vir 246 ekonomiese klasstoele met die eerste ses rye wat ekstra beenruimte bied om 'n gemakliker ervaring te bied, veral op langer vlugte. Die SAL sal die een vliegtuig in die tweede helfte van 2019 inkorporeer en hy beplan om die vliegtuie vir tot drie jaar te huur.
Verlede week het die lugdiens 'n kontantverhoging van R 5,5 miljard van die regering ontvang, wat die afgelope paar jaar tot talle borgtogte bygedra het. Die SAL het 'n skuld van ongeveer R 12,7 miljard, bestaande uit R 9,2 miljard se oorgeërfde skuld en 'n bedryfskapitaalfasiliteit van R 3,5 miljard wat deur die banke voorsien word. Die organisasie Undoing Tax Abuse het gesê dat die lugdiens die afgelope 11 jaar tot R50 miljard ontvang het. A \ W
Ξ A I R G W A Y S Ξ
SOURCE: Airgways.com
DBk: Businesstech.co.za / Caa.co.za / Flysaa.com
AW-POST: 201909221607AR
A\W   A I R G W A Y S ®