AW | 2020 02 13 15:17 | AIRLINES
Aegean Airlines presentación nuevo look corporativo
La aerolínea griega Aegean Airlines ha presentado su nueva librea, logotipo, marca e interiores de cabina, en una nueva etapa de cambios radicales marcando una nueva era de crecimiento al celebrar su vigésimo aniversario. La nueva identidad de la marca fue creada por la firma de diseño Priestmangoode con sede en Londres.
Nuevo diseño
La compañía de diseño Priestmangoode ha expresando que los diseños representaban los blancos y azules plateados de los cielos griegos, y el azul vibrante del Mar Egeo. También ha creado un nuevo logotipo, una versión modernizada del diseño antiguo con dos gaviotas. La firma dijo que los ángulos agudos con detalles redondeados evocan la arquitectura griega clásica. Los pasajeros también pueden esperar una nueva experiencia a bordo, que incluye nuevas telas de los asientos, fundas para los reposacabezas y cojines. Los asientos presentan un patrón de puntadas inspirado en "la simetría de la arquitectura griega y la dualidad entre el cielo y el mar Egeo". Los reposacabezas presentan el nuevo logotipo de la gaviota doble como detalle de puntada. La aerolínea dijo que también se implementará un nuevo servicio de comidas.
Aegean Airlines está listo para recibir seis nuevas aeronaves introduciente este nuevo diseño para este año 2020, llevando su flota a 65 unidades. El primer A320NEO recién entregado con los nuevos diseños se exhibió en una ceremonia en Grecia esta semana. El avión operará vuelos entre Atenas y Múnich a partir del Viernes 14 Febrero 2020.
Perspectivas
Aegean Airlines tiene programado recibir 46 aviones hacia el 2025, una combinación de A320NEO/A321NEO con un costo de US$ 3 mil millones. Dimitris Gerogiannis, CEO de Aegean Airlines ha expresado: "2020 significa un nuevo comienzo, con una nueva dinámica, un nuevo potencial y una nueva identidad para Aegean. Los próximos 24 meses serán extremadamente creativos para nosotros, ya que diseñaremos nuestra renovada oferta de productos. Para todos nosotros, el nuevo avión representa principalmente una plataforma que permite a nuestra gente trabajar constantemente para crear una mejor experiencia de viaje para nuestros pasajeros".
Anthony Morgan, Jefe de Marca de Priestmangoode, dijo: "Este ha sido uno de nuestros proyectos de marca más completos hasta la fecha. Ha sido realmente gratificante trabajar junto a Aegean para ver cómo podemos llevar adelante su herencia de marca y diseñar una nueva identidad que llevará a la aerolínea al futuro como una de las aerolíneas más queridas de Europa. El mundo ha cambiado enormemente desde la última iteración de la identidad de marca de la aerolínea, y las aerolíneas ahora necesitan tener una fuerte presencia en línea. Hemos diseñado una identidad distinta que puede aplicarse tanto en puntos de contacto físicos como digitales".

Aegean presents a new image
Aegean Airlines presentation new corporate look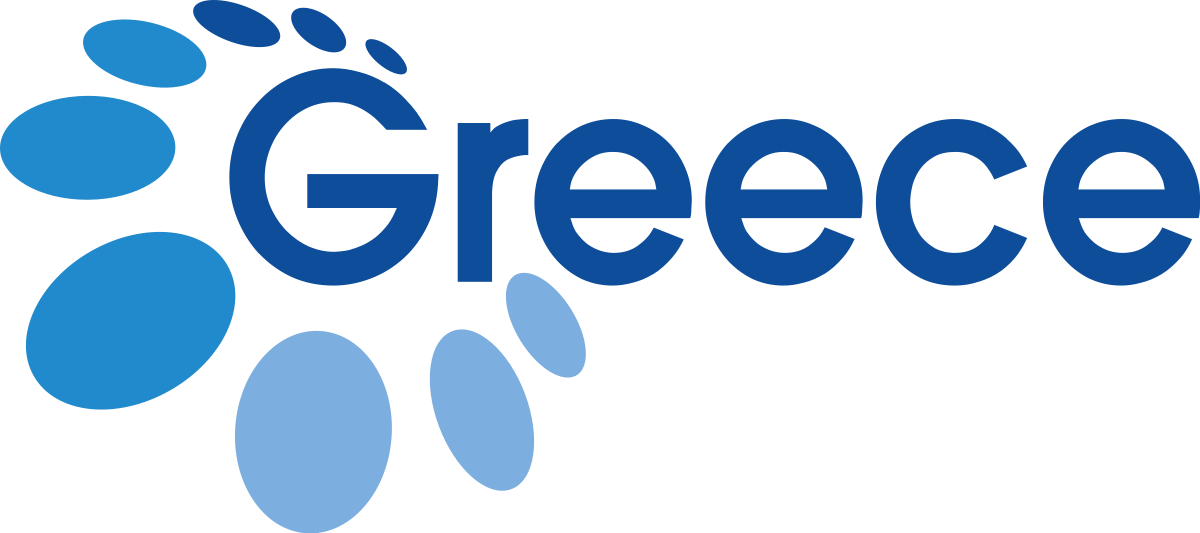 The Greek airline Aegean Airlines has presented its new livery, logo, brand and cabin interiors, in a new stage of radical changes marking a new era of growth by celebrating its twentieth anniversary. The new brand identity was created by the London-based Priestmangoode design firm.
New design
The Priestmangoode design company has expressed that the designs represented the white and silver blue of the Greek skies and the vibrant blue of the Aegean Sea. He has also created a new logo, a modernized version of the old design with two seagulls. The firm said that sharp angles with rounded details evoke classical Greek architecture. Passengers can also expect a new experience onboard, which includes new seat fabrics, headrest covers, and cushions. The seats have a stitch pattern inspired by "the symmetry of Greek architecture and the duality between the sky and the Aegean Sea". The head restraints feature the new double seagull logo as a stitch detail. The airline said a new food service will also be implemented.
NEW CORPORATE IDENTITY OF AEGEAN AIRLINES
Aegean Airlines is ready to receive six new aircraft introducing this new design for this year 2020, bringing its fleet to 65 units. The first A320NEO recently delivered with the new designs was exhibited at a ceremony in Greece this week. The plane will operate flights between Athens and Munich from Friday, February 14, 2020.
Prospects
Aegean Airlines is scheduled to receive 46 aircraft by 2025, a combination of A320NEO/A321NEO with a cost of US$ 3 billion. Dimitris Gerogiannis, CEO of Aegean Airlines said: "2020 means a new beginning, with a new dynamic, new potential and a new identity for Aegean. The next 24 months will be extremely creative for us, as we will design our renewed product offer. For all of us, the new plane primarily represents a platform that allows our people to constantly work to create a better travel experience for our passengers".
Anthony Morgan, Priestmangoode Brand Chief, said: "This has been one of our most complete brand projects to date. It has been really gratifying to work with Aegean to see how we can carry out its brand heritage and design a new identity that will take the airline into the future as one of the most beloved airlines in Europe. The world has changed greatly since the last iteration of the airline's brand identity, and airlines now need to have a strong online presence. We have designed a different identity that can be applied to both physical and digital contact points".
Το Αιγαίο παρουσιάζει μια νέα εικόνα
Η Aegean Airlines παρουσιάζει νέα εταιρική εμφάνιση
Η ελληνική αεροπορική εταιρία Aegean Airlines παρουσίασε το νέο της έμβλημα, το λογότυπο, το εσωτερικό του εμπορικού σήματος και της καμπίνας, σε ένα νέο στάδιο ριζικών αλλαγών που σηματοδοτούν μια νέα εποχή ανάπτυξης με τον εορτασμό της εικοστής επετείου της. Η νέα ταυτότητα της μάρκας δημιουργήθηκε από την εταιρεία σχεδιασμού Priestmangoode που εδρεύει στο Λονδίνο.
Νέο σχέδιο
Η εταιρεία σχεδιασμού Priestmangoode εξέφρασε ότι τα σχέδια αντιπροσωπεύουν το λευκό και ασημί μπλε του ελληνικού ουρανού και το ζωντανό μπλε του Αιγαίου. Δημιούργησε επίσης ένα νέο λογότυπο, μια εκσυγχρονισμένη έκδοση του παλιού σχεδίου με δύο γλάρους. Η εταιρεία είπε ότι οι αιχμηρές γωνίες με στρογγυλεμένες λεπτομέρειες προκαλούν την κλασική ελληνική αρχιτεκτονική. Οι επιβάτες μπορούν επίσης να περιμένουν μια νέα εμπειρία στο πλοίο, η οποία περιλαμβάνει νέα υφάσματα καθισμάτων, καλύμματα προσκέφαλων και μαξιλάρια. Τα καθίσματα έχουν ένα σχέδιο βελονιάς εμπνευσμένο από την "συμμετρία της ελληνικής αρχιτεκτονικής και τη δυαδικότητα μεταξύ του ουρανού και του Αιγαίου". Τα προσκέφαλα χαρακτηρίζουν το νέο διπλό λογότυπο του γλάρου ως λεπτομέρεια βελονιών. Η αεροπορική εταιρεία δήλωσε ότι μια νέα υπηρεσία τροφίμων θα εφαρμοστεί επίσης.

Η Aegean Airlines είναι έτοιμη να δεχτεί έξι νέα αεροσκάφη που εισάγουν το νέο αυτό σχέδιο για το έτος 2020, φέρνοντας τον στόλο της σε 65 μονάδες. Το πρώτο A320NEO που παραδόθηκε πρόσφατα με τα νέα σχέδια παρουσιάστηκε σε τελετή στην Ελλάδα αυτή την εβδομάδα. Το αεροπλάνο θα πραγματοποιήσει πτήσεις μεταξύ Αθήνας και Μονάχου από την Παρασκευή 14 Φεβρουαρίου 2020.
Προοπτικές
Η Aegean Airlines έχει προγραμματιστεί να παραλάβει 46 αεροσκάφη μέχρι το 2025, έναν συνδυασμό A320NEO / A321NEO με κόστος 3 δισεκατομμυρίων δολαρίων ΗΠΑ.
Ο κ. Δημήτρης Γερογιάννης, Διευθύνων Σύμβουλος της Aegean Airlines δήλωσε: "Το 2020 σημαίνει μια νέα αρχή, με νέα δυναμική, νέο δυναμικό και νέα ταυτότητα για το Αιγαίο. Οι επόμενοι 24 μήνες θα είναι εξαιρετικά δημιουργικοί για εμάς, καθώς θα σχεδιάσουμε την ανανεωμένη προσφορά μας. Για όλους μας, το νέο αεροπλάνο αντιπροσωπεύει πρωτίστως μια πλατφόρμα που επιτρέπει στους ανθρώπους μας να εργάζονται συνεχώς για να δημιουργήσουν μια καλύτερη ταξιδιωτική εμπειρία για τους επιβάτες μας".
Ο Anthony Morgan, διευθυντής μάρκας Priestmangoode, δήλωσε: "Αυτό είναι ένα από τα πιο ολοκληρωμένα μάρκα έργα μας μέχρι σήμερα. Ήταν πραγματικά ευχάριστο να συνεργαστούμε με το Αιγαίο για να δούμε πώς μπορούμε να πραγματοποιήσουμε την εμπορική του μάρκα και να σχεδιάσουμε μια νέα ταυτότητα που θα μεταφέρει την αεροπορική εταιρεία στο μέλλον ως μία από τις πιο αγαπημένες αεροπορικές εταιρείες στην Ευρώπη. Ο κόσμος έχει αλλάξει σημαντικά από την τελευταία επανάληψη της ταυτότητας της μάρκας της αεροπορικής εταιρείας και οι αεροπορικές εταιρείες πρέπει τώρα να έχουν ισχυρή παρουσία στο διαδίκτυο. Έχουμε σχεδιάσει μια διαφορετική ταυτότητα που μπορεί να εφαρμοστεί τόσο σε φυσικά όσο και σε ψηφιακά σημεία επαφής".
Ξ A I R G W A Y S Ξ
SOURCE: Airgways.com
DBk: Aegeanair.com / Papaspost.com / Airgways.com
AW-POST: 202002131517AR
A\W   A I R G W A Y S ®