AW | 2020 02 19 15:15 | AIRSHOW / FAIR / CONGRESS
Uzexpocentre 2020 inaugura en Uzbekistán
El Uzexpocentre 2020 ha sido inaugurado como Foro de Aeropuertos, Aviación y Logística de Uzbekistán comenzó el 19 Febrero 2020 en el complejo de exposiciones Uzexpocentre de Tashkent, República de Uzbekistán. El foro fue organizado por el Comité Estatal para el Desarrollo del Turismo de la República de Uzbekistán, el Ministerio de Transporte y Uzbekistan Airways junto con la empresa Organizadores de la Feria de Exhibiciones (EAU).
En la apertura de la Feria Uzexpocentre 2020, el Ministro de Transporte de Uzbekistán, Elyor Ganiyev ha expresado: «Se planean varios proyectos de infraestructura importantes para mejorar la condición de los aeropuertos. En particular, la construcción de una nueva terminal de pasajeros y pista en el Aeropuerto Internacional de Samarcanda aumentará la capacidad del aeropuerto de 500 pasajeros por hora a 1500. Con la participación de especialistas alemanes, como resultado de la optimización y reconstrucción de la capacidad, la capacidad del servicio de pasajeros del aeropuerto aumentará de 4 millones a 7 millones de pasajeros por año. Como resultado de la construcción de una nueva pista en el Aeropuerto Internacional de Termez, reconstrucción de Andijan Aeropuerto, será posible servir aviones de todo tipo, el número de vuelos aumentará 2-3 veces».
Según Ganiyev, para la implementación cualitativa de estas actividades de acuerdo con las mejores prácticas internacionales, participaron especialistas del Banco Mundial. Están directamente involucrados en el desarrollo de una estrategia de desarrollo de la aviación dirigida a la liberalización del mercado de la aviación y la introducción de métodos modernos de gestión en esta área. Según Ravshan Ismailov, Presidente de Uzbekistan Airports, que comenzó su actividad en 2019, se ha desarrollado un programa para renovar los aeropuertos existentes en Uzbekistán, que servirá para la implementación de una estrategia a largo plazo para el desarrollo de nuestros aeropuertos, atraer inversiones, Fortalecer la cooperación con empresas internacionales y optimizar los servicios de pasajeros. «Expertos de Alemania (Airport Research Centre Gmbh) y Rusia (Civil Aviation Innovation Center LLC) se han comprometido a desarrollar una estrategia práctica de desarrollo aeroportuario», dijo Ravshan Ismailov.
Participantes de Uzexpocentre
Al foro asistieron representantes de unas 180 empresas de todo el mundo: Boeing and Jetcraft (EEUU), Air Charter Service (Reino Unido), Bombardier Business Jets (Canadá), TLD (India), Luftansa Consulting (Alemania), EGIS ( Francia), ATR (Francia-Italia), Kuwait Airways (Kuwait), Air Arabia y BGT Events (EAU), Gulf Air (Bahrein), Korean Air y Asiana Airlines (Corea del Sur), Azerbaijan Airlines (Azerbaiyán), Aeroflot y AirAero (Rusia), Al Masria (Egipto), Zagros Airlines (Irán), Pegasus Airlines y Turkish Airlines (Turquía), Mitsubishi Aircraft Corporation (Japón), Air Astana (Kazajstán) y otros.
Los representantes de las empresas también participan en las sesiones plenarias celebradas como parte del foro. Muchos expertos internacionales participaron en estas sesiones, como Charles Schlumberger (Banco Mundial), Askhat Torshin (Lufthansa Consulting), Amir Otakiy (Bombardier), Kamil Al-Awadhi (Kuwait Airways), Aytach Mastaliyeva (Amadeus), Ralph Weber (Airbus), Alexey Sinitsky (AtoEvents) que compartió su experiencia en el desarrollo de sistemas de turismo y transporte.
Recientemente, aerolíneas como IRAero, FlyDubai y Zagros Airlines han establecido vuelos regulares al país, mientras que Zhejiang Loong Airlines Co.Ltd. y Atlasglobal han organizado vuelos charter.
Uzexpocentre 2020
Uzexpocentre 2020 opens in Uzbekistan
The Uzexpocentre 2020 has been inaugurated as a Forum of Airports, Aviation and Logistics of Uzbekistan began on February 19, 2020 at the Uzexpocentre exhibition complex in Tashkent, Republic of Uzbekistan. The forum was organized by the State Committee for Tourism Development of the Republic of Uzbekistan, the Ministry of Transportation and Uzbekistan Airways together with the company Organizers of the Exhibition Fair (UAE).
At the opening of the Uzexpocentre 2020 Fair, Uzbekistan's Minister of Transportation, Elyor Ganiyev has said: «Several important infrastructure projects are planned to improve the condition of airports. In particular, the construction of a new passenger terminal and runway at the Samarkand International Airport, the airport's capacity will increase from 500 passengers per hour to 1500. With the participation of German specialists, as a result of capacity optimization and reconstruction, the airport's passenger service capacity will increase from 4 million to 7 million passengers per year. As a result of the construction of a new runway at the Termez International Airport, reconstruction of Andijan Airport, it will be possible to serve aircraft of all kinds, the number of flights will increase 2-3 times».
According to Ganiyev, specialists from the World Bank participated in the qualitative implementation of these activities in accordance with international best practices. They are directly involved in the development of an aviation development strategy aimed at the liberalization of the aviation market and the introduction of modern management methods in this area. According to Ravshan Ismailov, President of Uzbekistan Airports, which began its activity in 2019, a program has been developed to renovate existing airports in Uzbekistan, which will serve to implement a long-term strategy for the development of our airports, attract investments, Strengthen cooperation with international companies and optimize passenger services. «Experts from Germany (Airport Research Center Gmbh) and Russia (Civil Aviation Innovation Center LLC) are committed to developing a practical airport development strategy», said Ravshan Ismailov.
Uzexpocentre participants
The forum was attended by representatives of some 180 companies worldwide: Boeing and Jetcraft (USA), Air Charter Service (United Kingdom), Bombardier Business Jets (Canada), TLD (India), Luftansa Consulting (Germany), EGIS (France), ATR (France-Italy), Kuwait Airways (Kuwait), Air Arabia and BGT Events (UAE), Gulf Air (Bahrain), Korean Air and Asiana Airlines (South Korea), Azerbaijan Airlines (Azerbaijan), Aeroflot and AirAero ( Russia), Al Masria (Egypt), Zagros Airlines (Iran), Pegasus Airlines and Turkish Airlines (Turkey), Mitsubishi Aircraft Corporation (Japan), Air Astana (Kazakhstan) and others.
Company representatives also participate in the plenary sessions held as part of the forum. Many international experts participated in these sessions, such as Charles Schlumberger (World Bank), Askhat Torshin (Lufthansa Consulting), Amir Otakiy (Bombardier), Kamil Al-Awadhi (Kuwait Airways), Aytach Mastaliyeva (Amadeus), Ralph Weber (Airbus), Alexey Sinitsky (AtoEvents) who shared his experience in the development of tourism and transportation systems.
Recently, airlines such as IRAero, FlyDubai and Zagros Airlines have established regular flights to the country, while Zhejiang Loong Airlines Co. Ltd. and Atlasglobal have organized charter flights.
O'zekspomarkaz-2020
O'zbekistonda O'zekspomarkaz – 2020 ochildi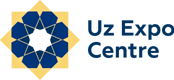 O'zekspomarkaz 2020 ning ochilish marosimi 2020 yil 19 fevralda O'zbekiston Respublikasining Toshkent shahridagi O'zekspomarkaz ko'rgazma majmuasida boshlangan O'zbekiston aeroportlari, aviatsiyasi va logistikasi forumi. Forum O'zbekiston Respublikasi Turizmni rivojlantirish davlat qo'mitasi, transport vazirligi va O'zbekiston havo yo'llari aviakompaniyasi tomonidan Birlashgan Arab Amirliklari ko'rgazmalar yarmarkasi tashkilotchilari bilan birgalikda tashkil etildi.
O'zekspomarkaz-2020 ko'rgazmasining ochilish marosimida O'zbekiston transport vaziri Elyor G'aniev shunday dedi: «Aeroportlarning holatini yaxshilash uchun bir qator muhim infratuzilma loyihalari rejalashtirilmoqda. Xususan, yangi yo'lovchi terminali va uchish-qo'nish yo'lagi qurilishi. Samarqand xalqaro aeroportida aeroportning o'tkazish qobiliyati soatiga 500 yo'lovchidan 1500 tagacha ko'tariladi. Germaniyalik mutaxassislar ishtirokida quvvatni optimallashtirish va rekonstruktsiya qilish natijasida aeroportning yo'lovchilarga xizmat ko'rsatish sig'imi 4 milliondan oshadi. Yiliga 7 million yo'lovchi. Termiz xalqaro aeroportida yangi uchish-qo'nish yo'lagining qurilishi, Andijon aeroportining rekonstruktsiya qilinishi natijasida barcha turdagi samolyotlarga xizmat ko'rsatish imkoniyati yaratiladi, parvozlar soni 2-3 baravar ortadi».
Ganievning so'zlariga ko'ra, Jahon bankining mutaxassislari ushbu tadbirlarni ilg'or xalqaro tajribaga muvofiq sifatli amalga oshirishda ishtirok etdilar. Ular aviatsiya bozorini liberallashtirishga va ushbu sohada zamonaviy boshqaruv usullarini joriy etishga qaratilgan aviatsiyani rivojlantirish strategiyasini ishlab chiqishda bevosita ishtirok etadilar. 2019 yilda o'z faoliyatini boshlagan O'zbekiston aeroportlari prezidenti Ravshan Ismoilovning so'zlariga ko'ra, O'zbekistondagi mavjud aeroportlarni rekonstruktsiya qilish dasturi aeroportlarimizni rivojlantirish bo'yicha uzoq muddatli strategiyani amalga oshirishga, investitsiyalarni jalb qilishga, Xalqaro kompaniyalar bilan hamkorlikni kuchaytirish va yo'lovchilarga xizmat ko'rsatishni optimallashtirish. «Germaniya (Airport Research Center Gmbh) va Rossiya (Fuqaro aviatsiyasi innovatsion markazi) mutaxassislari aeroportni rivojlantirishning amaliy strategiyasini ishlab chiqishga sodiqdirlar», dedi Ravshan Ismoilov.
O'zekspomarkaz ishtirokchilari
Forumda dunyoning 180 ga yaqin kompaniyalari vakillari ishtirok etdilar: Boeing and Jetcraft (AQSh), Air Charter Service (Buyuk Britaniya), Bombardier Business Jets (Kanada), TLD (Hindiston), Luftansa Konsalting (Germaniya), EGIS (Frantsiya), ATR (Frantsiya-Italiya), Kuwait Airways (Kuvayt), Air Arabia va BGT Events (BAA), Gulf Air (Bahrayn), Korean Air va Asiana Airlines (Janubiy Koreya), Azerbaijan Airlines (Ozarbayjon), Aeroflot va AirAero ( Rossiya), Al Masria (Misr), Zagros Airlines (Eron), Pegasus Airlines va Turkish Airlines (Turkiya), Mitsubishi aviakompaniyasi (Yaponiya), Air Astana (Qozog'iston) va boshqalar.
Kompaniya vakillari forum doirasida o'tkazilgan yalpi majlislarda ham qatnashadilar. Ushbu sessiyalarda Charlz Shlumberger (Jahon banki), Asxat Torshin (Lufthansa Konsalting), Amir Otakiy (Bombardier), Komil Al-Avadxi (Kuvayt Havo Yo'llari), Aytach Mastaliyeva (Amadeus), Ralf Viber (Airbus) kabi ko'plab xalqaro ekspertlar ishtirok etishdi. Aleksey Sinitskiy (AtoEvents) turizm va transport tizimini rivojlantirish bo'yicha o'z tajribasi bilan o'rtoqlashdi.
Yaqinda IRAero, FlyDubai va Zagros Airlines aviakompaniyalari mamlakatga muntazam reyslarni yo'lga qo'ydi, Zhejiang Loong Airlines Co. Ltd. va Atlasglobal charter reyslarini tashkil qildilar.
Ξ A I R G W A Y S Ξ
SOURCE: Airgways.com
DBk: Uzexpocentre.uz / Airgways.com
AW-POST: 202002191515AR
A\W   A I R G W A Y S ®