AW | 2020 02 21 15:10 | AIRLINES / INDUSTRY
Swiss International Air Lines que recibe su primera A320NEO
Swiss International Air Lines ha tomado entrega del primer avión Airbus A320NEO en una ceremonia de entrega en Hamburgo, Alemania. Es el primero de 25 órdenes de la Familia A320NEO/A321NEO ordenado por la aerolínea suiza.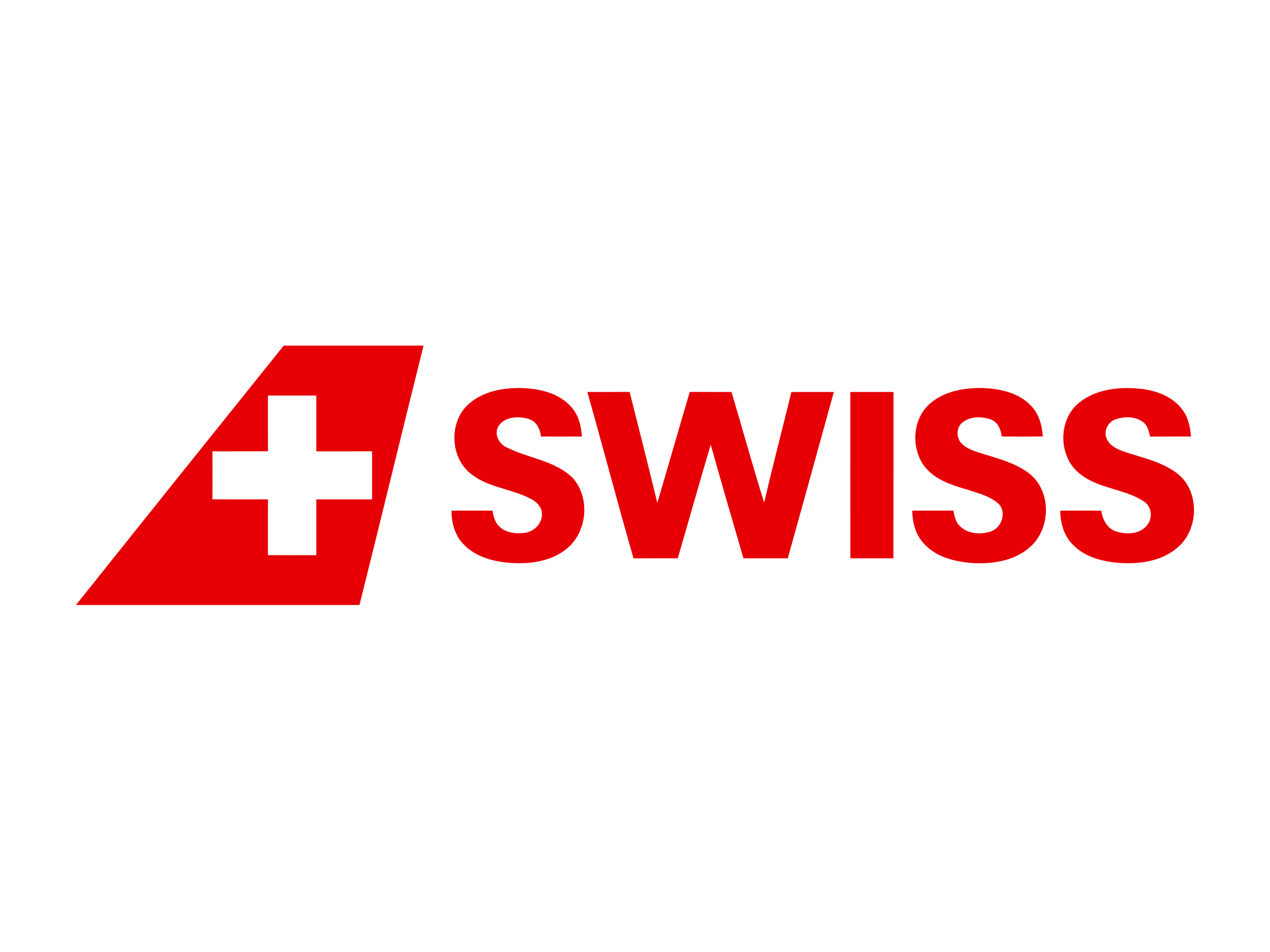 El primer Airbus A320NEO de Swiss International Air Lines aterrizó en Zúrich, Suiza, a las 10:57 hs el 20 Febrero 2020. El avión, que lleva el registro HB-JDA, llegó directamente del aeropuerto de obras de Hamburgo-Finkenwerder de Airbus en el norte de Alemania. Al arribar a Zúrich, una delegación de invitados del mundo político, comercial y mediático recibió formalmente al último miembro de la flota de aviones A320NEO, la tercera generación de la Familia A320 de Airbus Group. La nueva aeronave ha sido nombrada «Engelberg».
Swiss Air Lines recibirá un total de 25 nuevos aviones de la familia Airbus A320NEO hasta finales de 2024 que corresponden a A320NEO (17) y versión A321NEO (8). Los nuevos twinjets reemplazarán a los antiguos aviones de la familia Airbus A320CEO de la flota de la compañía helvética.
El pase de diapositivas requiere JavaScript.
El nuevo A320NEO incorpora tecnología avanzada de sus motores Pratt & Whitney ayudarán a mejorar sustancialmente la eficiencia ambiental, incorporando sus extensiones aerodinámicas de punta de ala sharklets reduciendo el consume hasta un 20% menos de combustible con relación a otras aeronaves de su tipo. Los nuevos twinjets también están equipados con generadores de vórtice reductores de ruido. La nueva variante del Airbus A320NEO poseen una huella de ruido en el despegue que es aproximadamente la mitad del tamaño de la huella producida por un tipo de avión comparable. El nuevo Airbus A320NEO también ofrece una comodidad de viaje sustancialmente mayor para los pasajeros de clase Business y Economy, gracias a sus asientos recientemente desarrollados por el fabricante italiano Geven. Con su distribución ergonómica de la presión sobre el respaldo y el cojín del asiento, los nuevos asientos ofrecen una experiencia de asiento más placentera. La innovadora colocación horizontal del bolsillo de literatura sobre la mesa del asiento también proporciona más espacio personal. Los pasajeros disfrutarán de un vuelo aún más cómodo: los nuevos asientos se pueden reclinar a 20 grados (en lugar de los 12 anteriores) durante las fases de taxi, despegue y aterrizaje. Los viajeros de clase ejecutiva pueden incluso reclinar su asiento a 26 grados completos durante la fase de crucero del vuelo.
El Director de Atención al Cliente de Pratt & Whitney, Rick Deurloo, dijo: "Estamos encantados de que SWISS haya decidido agregar aviones adicionales con motor GTF a su flota con el A320NEO. Pratt & Whitney realmente valora la confianza que SWISS ha depositado en la tecnología limpia y eficiente de combustible del motor GTF, y esperamos apoyar a su flota en los próximos años». Según el acuerdo de servicio EngineWise Protect, Pratt & Whitney también proporcionará a SWISS el mantenimiento del motor. El motor GTF, que entró en servicio a principios de 2016, reduce el consumo de combustible en un 16%, las emisiones de óxido de nitrógeno en un 50% y el nivel de ruido en un 75%.
«Nuestro nuevo avión de la familia Airbus A320NEO reducirá sustancialmente la edad promedio de la flota de aviones Swiss. Una vez que se entreguen, la edad promedio de nuestro avión será una de las más jóvenes de Europa en alrededor de nueve años. Estas inversiones de miles de millones de francos mejorarán aún más nuestras credenciales ambientales también, porque operar una flota de aviones avanzada y eficiente en combustible es uno de los medios más efectivos para reducir el impacto ecológico de las actividades de aviación», expresa el CEO Thomas Klühr.
Swiss Air Lines es una aerolínea miembro del Grupo Lufthansa y está adquiriendo aviones A320NEO como parte de su estrategia de modernización. La aerolínea suiza desplegará su Airbus A320NEO en sus rutas de corto y medio alcance de hasta 4.200 kilómetros dentro de Europa y hacia y desde destinos en el norte de África y Oriente Medio. El Airbus A320NEO tiene capacidad para 180 pasajeros en clase ejecutiva y económica.
La Familia A320NEO incorpora las últimas tecnologías, incluyendo motores de nueva generación, sharklets y facilitadores de eficiencia de la cabina, que en conjunto ofrecen un ahorro de combustible del 20%. Con más de 7.300 órdenes recibidas de más de 110 clientes desde su lanzamiento en 2010, la Familia A320NEO ha capturado actualmente alrededor de un 60% de cuota de mercado mundial.
Swiss Air Lines receives 1st A320NEO
Swiss International Air Lines receiving its first A320NEO
Swiss International Air Lines has taken delivery of the first Airbus A320NEO aircraft at a delivery ceremony in Hamburg, Germany. It is the first of 25 orders of the A320NEO/A321NEO Family ordered by the Swiss airline.
The first Airbus A320NEO of Swiss International Air Lines landed in Zurich, Switzerland, at 10:57 am on February 20, 2020. The plane, which carries the HB-JDA register, arrived directly from the Hamburg-Finkenwerder Airbus construction airport in Northern Germany Upon arrival in Zurich, a delegation of guests from the political, commercial and media world formally received the last member of the A320NEO aircraft fleet, the third generation of the A320 Family of Airbus Group. The new aircraft has been named «Engelberg».
Swiss Air Lines will receive a total of 25 new aircraft from the Airbus A320NEO family until the end of 2024 corresponding to A320NEO (17) and A321NEO version (8). The new twinjets will replace the old aircraft of the Airbus A320CEO family of the fleet of the Swiss company.
The new A320NEO incorporates advanced technology from its Pratt & Whitney engines will help to substantially improve environmental efficiency, incorporating its aerodynamic extensions of wingtip sharklets reducing consumption up to 20% less fuel compared to other aircraft of its type. The new twinjets are also equipped with noise reduction vortex generators. The new variant of the Airbus A320NEO has a noise footprint on takeoff that is approximately half the size of the footprint produced by a comparable type of aircraft. The new Airbus A320NEO also offers substantially greater travel comfort for Business and Economy class passengers, thanks to its seats recently developed by the Italian manufacturer Geven. With its ergonomic distribution of pressure on the backrest and the seat cushion, the new seats offer a more pleasant seating experience. The innovative horizontal placement of the literature pocket on the seat table also provides more personal space. Passengers will enjoy an even more comfortable flight: the new seats can recline at 20 degrees (instead of the previous 12) during the taxi, takeoff and landing phases. Executive class travelers can even recline their seats to a full 26 degrees during the cruise phase of the flight.
Pratt & Whitney Customer Service Director Rick Deurloo said: "We are delighted that SWISS has decided to add additional GTF-powered aircraft to its fleet with the A320NEO. Pratt & Whitney really value ​​the confidence that SWISS has placed in the clean and efficient fuel technology of the GTF engine, and we look forward to supporting its fleet in the coming years». Under the EngineWise Protect service agreement, Pratt & Whitney will also provide SWISS engine maintenance The GTF engine, which entered service in early 2016, reduces fuel consumption by 16%, nitrogen oxide emissions by 50% and noise level by 75%.
«Our new Airbus A320NEO family aircraft will substantially reduce the average age of the Swiss aircraft fleet. Once they are delivered, the average age of our aircraft will be one of the youngest in Europe in about nine years. These investments of Billions of francs will further improve our environmental credentials as well because operating an advanced and fuel-efficient fleet of aircraft is one of the most effective means of reducing the ecological impact of aviation activities», says CEO Thomas Klühr.
Swiss Air Lines is a member airline of the Lufthansa Group and is acquiring A320NEO aircraft as part of its modernization strategy. The Swiss airline will deploy its Airbus A320NEO on its short and medium-range routes of up to 4,200 kilometers within Europe and to and from destinations in North Africa and the Middle East. The Airbus A320NEO has a capacity for 180 passengers in executive and economic class.
The A320NEO Family incorporates the latest technologies, including new generation engines, sharklets, and cabin efficiency facilitators, which together offer 20% fuel savings. With more than 7,300 orders received from more than 110 customers since its launch in 2010, the A320NEO Family has currently captured around 60% of the global market share.
Swiss Air Lines erhält den 1. A320NEO
Swiss International Air Lines erhält ihren ersten A320NEO
Swiss International Air Lines hat bei einer Auslieferungszeremonie in Hamburg das erste Airbus A320NEO-Flugzeug übernommen. Es ist die erste von 25 Bestellungen der A320NEO/A321NEO-Familie, die von der Schweizer Fluggesellschaft bestellt wurden.
Der erste Airbus A320NEO von Swiss International Air Lines landete am 20. Februar 2020 um 10:57 Uhr in Zürich. Das Flugzeug mit dem HB-JDA-Register kam direkt vom Hamburg-Finkenwerder Airbus-Bauflughafen in an Norddeutschland Am Ankunft in Zürich eine Delegation von Gästen aus der politischen, wirtschaftlichen und Medienwelt formal das letzte Mitglied der A320NEO-Flugzeugflotte, die dritten Generation der Airbus A320-Familie Gruppe erhielt. Das neue Flugzeug wurde «Engelberg» genannt.
Swiss Air Lines wird insgesamt 25 neue Airbus A320neo-Familie bis Ende 2024 entsprechend A320NEO (17) und A321NEO (8) erhalten. Die neuen Twinjets ersetzen das alte Flugzeug der Airbus A320CEO-Familie der Flotte des Schweizer Unternehmens.
Der neue A320NEO basiert auf fortschrittlicher Technologie seiner Pratt & Whitney-Triebwerke und wird dazu beitragen, die Umwelteffizienz erheblich zu verbessern. Die aerodynamischen Erweiterungen der Flügelspitzen-Sharklets reduzieren den Verbrauch im Vergleich zu anderen Flugzeugen dieses Typs um bis zu 20% weniger. Die neuen Twinjets sind außerdem mit Wirbelgeneratoren zur Geräuschreduzierung ausgestattet. Die neue Variante des Airbus A320NEO hat eine Startgeräusch-Grundfläche, die ungefähr halb so groß ist wie die Grundfläche eines vergleichbaren Flugzeugtyps. Der neue Airbus A320NEO bietet dank seiner kürzlich vom italienischen Hersteller Geven entwickelten Sitze auch den Passagieren der Business- und Economy-Klasse einen wesentlich höheren Reisekomfort. Mit ihrer ergonomischen Druckverteilung auf die Rückenlehne und das Sitzkissen bieten die neuen Sitze ein angenehmeres Sitzgefühl. Die innovative horizontale Platzierung der Literaturtasche auf dem Sitztisch bietet auch mehr persönlichen Raum. Die Passagiere werden einen noch komfortableren Flug genießen: Die neuen Sitze können während der Taxi-, Start- und Landephase bei 20 Grad (anstelle der vorherigen 12) zurückgelehnt werden. Reisende der Executive Class können ihre Sitze während der Kreuzfahrtphase des Fluges sogar auf volle 26 Grad zurücklehnen.
Director Customer Care Pratt & Whitney, Rick Deurloo, sagte: "Wir freuen uns, dass SWISS zusätzliche GTF rige Flugzeuge in ihre Flotte hinzuzufügen entschieden hat, mit dem A320neo. Pratt & Whitney schätzt das Vertrauen, das SWISS in die saubere und effiziente Kraftstofftechnologie des GTF-Motors gesetzt hat, sehr und wir freuen uns darauf, seine Flotte in den kommenden Jahren zu unterstützen». Im Rahmen des EngineWise Protect-Servicevertrags wird Pratt & Whitney auch SWISS bereitstellen die Emissionen von Stickstoffoxiden um 50% und das Geräuschniveau um 75% Aufrechterhaltung des Motors. GTF der Motor, die Anfang 2016 in Betrieb genommen wurde, der Kraftstoffverbrauch um 16% reduziert.
«Unsere neuen Flugzeuge der Airbus A320NEO-Familie werden das Durchschnittsalter der Schweizer Flugzeugflotte erheblich senken. Sobald sie ausgeliefert sind, wird das Durchschnittsalter unserer Flugzeuge in etwa neun Jahren eines der jüngsten in Europa sein Milliarden Franken werden auch unsere Umweltverträglichkeit weiter verbessern, da der Betrieb einer fortschrittlichen und treibstoffsparenden Flugzeugflotte eines der wirksamsten Mittel ist, um die ökologischen Auswirkungen von Luftverkehrsaktivitäten zu verringern», sagt CEO Thomas Klühr.
Swiss Air Lines ist eine Mitgliedsfluggesellschaft der Lufthansa Group und erwirbt im Rahmen ihrer Modernisierungsstrategie A320NEO-Flugzeuge. Die Schweizer Fluggesellschaft wird ihre Airbus A320neo auf ihren Routen kurzer und mittlerer Reichweite von bis zu 4.200 Kilometern innerhalb Europas und nach und von Zielen in Nordafrika und im Nahen Osten einzusetzen. Der Airbus A320NEO bietet Platz für 180 Passagiere in der Executive- und Economic-Klasse.
Die A320NEO-Familie umfasst die neuesten Technologien, darunter Triebwerke der neuen Generation, Sharklets und Kabinenwirkungsgrade, die zusammen eine Kraftstoffeinsparung von 20% bieten. Mit mehr als 7.300 Bestellungen von mehr als 110 Kunden seit ihrer Einführung im Jahr 2010 hat die A320NEO-Familie derzeit einen weltweiten Marktanteil von rund 60% erreicht.
Ξ A I R G W A Y S Ξ
SOURCE: Airgways.com
DBk: Airbus.com / Swiss.com / Airgways.com / Skynews.ch
AW-POST: 202002211510AR
A\W   A I R G W A Y S ®