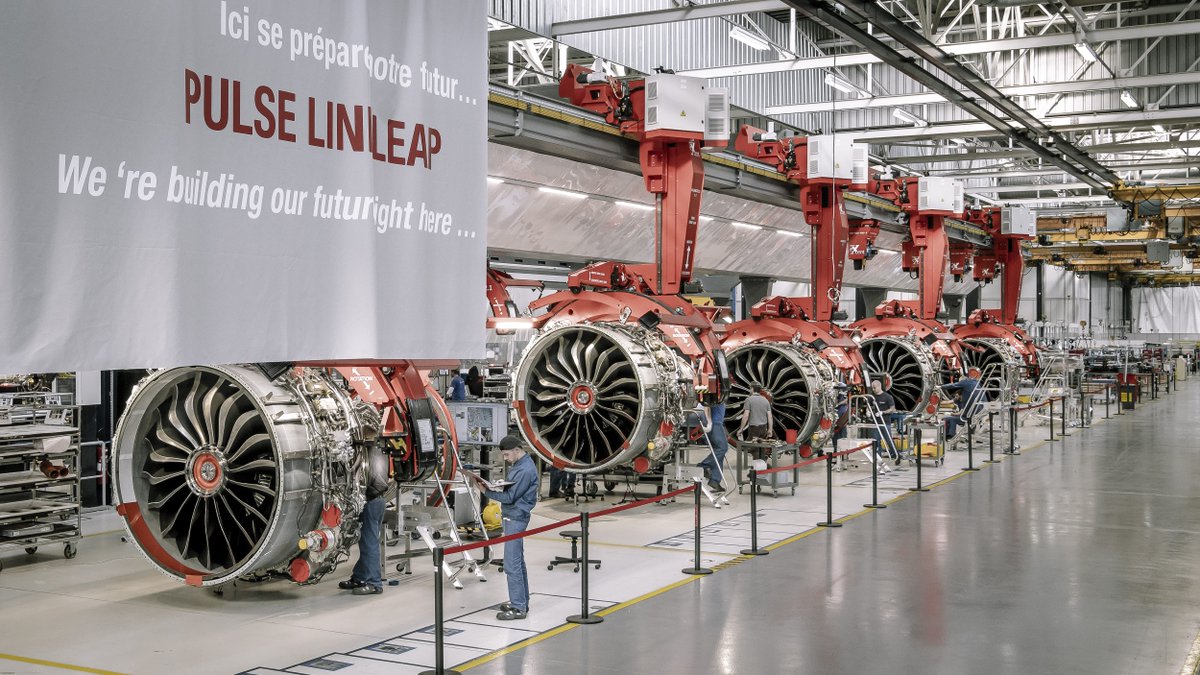 AW | 2020 02 27 14:33 | INDUSTRY
Airbus/SAFRAN consideran aumento producción línea A320NEO
Airbus Group SE y SAFRAN Group S.A. han estado en conversaciones sobre aumento de producción de la línea Airbus A320NEO. El Presidente Ejecutivo de SAFRAN
el fabricante francés de motores ha informado el Jueves 27/02 en conversaciones con Airbus Group sobre los planes para aumentar la producción de su avión A320NEO, en viste de los contínuos retrazos de certificación del Boeing 737 MAX que sigue en tierra por problemas de diseño.
Los representantes de las empresas CFM International de Safran S.A., y General Electric, que fabrican los motores LEAP-1A/1B para el A320NEO y el 737 MAX, se reunieron recientemente con el jefe de Airbus, Guillaume Faury, para discutir el aumento de la producción hacia el período 2022-23, ha informado el CEO de Safran, Philippe Petitcolin, mientras informaba que la crisis del 737 MAX había afectado a su flujo de caja de 700 millones de euros (US$ 761 millones) en 2019 y se esperaba que contribuyera a una disminución de ingresos del 5% este año. Boeing ha detenido la producción de su avión insignia de cuerpo estrecho, aterrizado hace casi un año después de dos accidentes mortales atribuidos al software de control de vuelo mal diseñado.
Los problemas de producción del A320NEO han limitado la capacidad de Airbus para responder a la creciente demanda, pero el fabricante de aviones europeo puede aumentar la producción mensual en uno o dos aviones en cada uno de los dos años después de alcanzar un objetivo mensual de 63 hacia 2021. El margen de maniobra de Safran también está limitado por los cuellos de botella de producción de sus propios proveedores que afectan algunas piezas metálicas forjadas. «Con el fuerte descenso de la producción en Boeing, hay algo de capacidad disponible en los proveedores, por lo que estamos en discusiones para determinar cómo podemos apoyar el aumento de producción solicitado», expresa Philippe Petitcolin.
Presentación ganancias SAFRAN
Philippe Petitcolin ha realizado la presentación de ganancias de Safran para el año fiscal 2019. El CEO de SAFRAN ha expresado que en 2019 se ha generado un crecimiento orgánico, más expansiones de márgenes altos en todas nuestras divisiones y una buena generación de flujo de efectivo en el contexto de la conexión a tierra del Boeing 737 MAX.
El desafío de SAFRAN en 2020 es demostrar aún más la capacidad de adaptación a la situación con un desempeño operativo sólido. SAFRAN disfrutó de otro año de fuerte crecimiento de los ingresos del orden del 9,3%. A pesar de la conexión a tierra del 737 MAX, la compañía constructora de motores ha entregado 1.736 motores LEAP en 2019 frente a 1.118 en 2018, un número que está muy cerca del objetivo inicial, arrojando una disminución del costo de producción. Con una cartera de pedidos registrados de 1.968 nuevas órdenes y compromisos para el LEAP.
Airbus/SAFRAN A320NEO production increase
Airbus-SAFRAN consider A320NEO line production increase
Airbus Group SE and SAFRAN Group S.A. have been in talks about increased production of the Airbus A320NEO line. The Executive President of SAFRAN, the French engine manufacturer, informed on Thursday 27/02 in talks with Airbus Group about plans to increase the production of its A320NEO
aircraft, in the wake of the continuing certification delays of the Boeing 737 MAX that is still on the ground Due to design problems.
Representatives of the CFM International companies of Safran SA, and General Electric, which manufacture the LEAP-1A/1B engines for the A320NEO and 737 MAX, recently met with the head of Airbus, Guillaume Faury, to discuss the increase in production by 2022-23, Safran CEO Philippe Petitcolin has reported, while reporting that the 737 MAX crisis had affected his cash flow of 700 million euros (US$ 761 million) in 2019 and was expected to contribute to a 5% decrease in revenue this year. Boeing has halted the production of its narrow-body flagship aircraft, landed almost a year ago after two fatal accidents attributed to poorly designed flight control software.
The production problems of the A320NEO have limited Airbus's ability to respond to growing demand, but the European aircraft manufacturer can increase monthly production by one or two planes in each of the two years after reaching a monthly target of 63 by 2021. Safran's room for maneuver is also limited by production bottlenecks from its own suppliers that affect some forged metal parts. «With the sharp decline in production at Boeing, there is some capacity available in the suppliers, so we are in discussions to determine how we can support the increase in production requested», said Philippe Petitcolin.
SAFRAN Profits presentation
Philippe Petitcolin has presented the earnings of Safran for the fiscal year 2019. The CEO of SAFRAN has expressed that in 2019 there has been organic growth, more expansions of high margins in all our divisions and a good generation of cash flow in the context of the grounding of the Boeing 737 MAX.
The challenge of SAFRAN in 2020 is to demonstrate even more the capacity to adapt to the situation with a solid operational performance. SAFRAN enjoyed another year of strong revenue growth of the order of 9.3%. Despite the grounding of the 737 MAX, the engine construction company delivered 1,736 LEAP engines in 2019 compared to 1,118 in 2018, a number that is very close to the initial target, resulting in a decrease in production cost. With a portfolio of registered orders of 1,968 new orders and commitments for LEAP.
Ξ A I R G W A Y S Ξ
SOURCE: Airgways.com
DBk: Airbus.com / Safran-group.com / Airgways.com
AW-POST: 202002271433AR
A\W   A I R G W A Y S ®