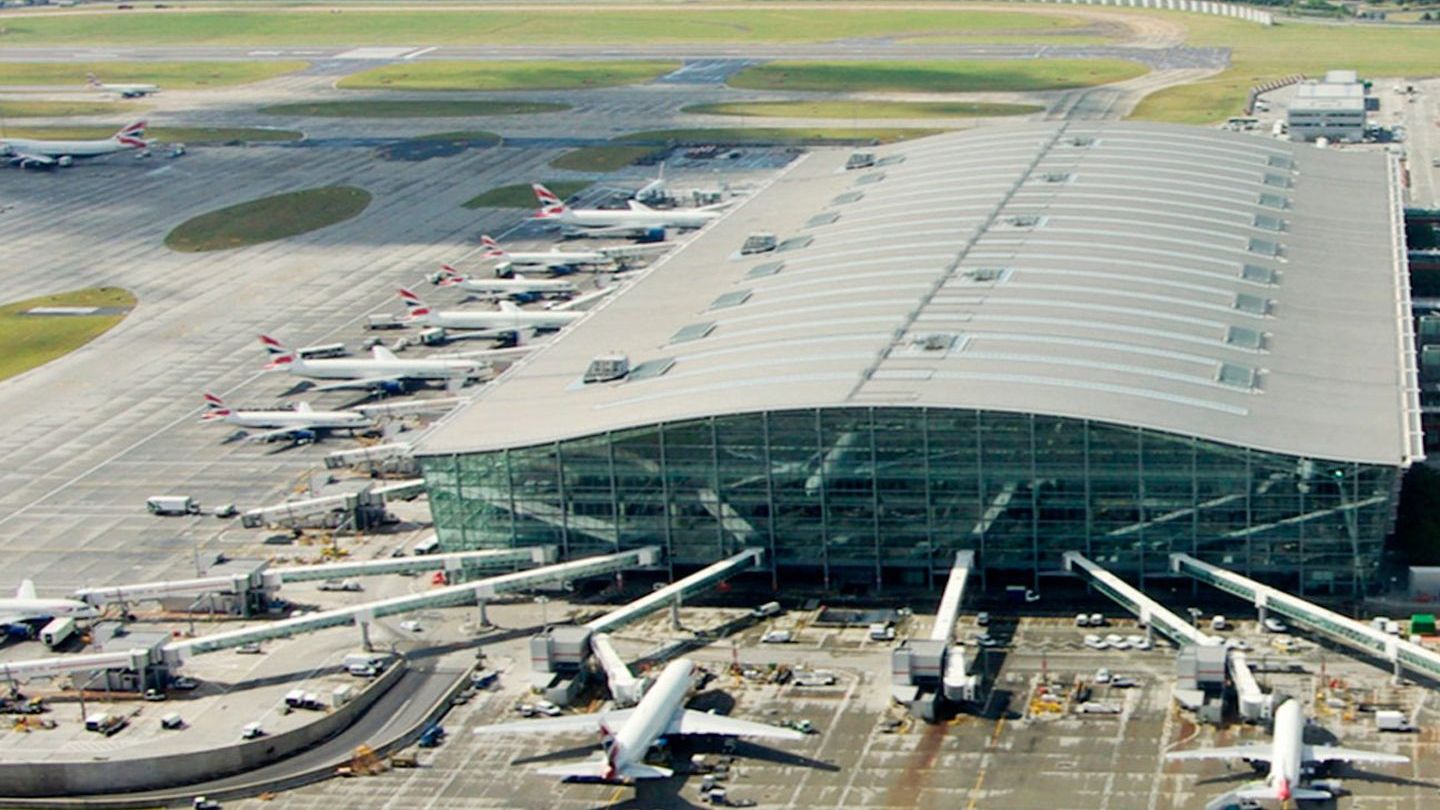 AW | 2020 03 23 10:59 | GOVERNMENT / AIRLINES
La industria de las aerolíneas advierte al gobierno de colapso
Las aerolíneas y los aeropuertos han advertido que se está acabando el tiempo para que el gobierno de Europa promulgue las medidas prometidas para ayudar a la industria de la aviación, con EasyJet y Ryanair listos para dejar de volar después del Lunes 13/03 y se espera menos del 5% del número normal de pasajeros en los principales aeropuertos. Se esperan nuevas conversaciones entre los ministros y la industria el Lunes 23/03 mientras el gobierno lucha por cómo mantener funcionando la infraestructura crítica. Aunque se entiende que el trabajo continuó durante el fin de semana, existe frustración en la industria al momento transcurrido sin ningún detalle concreto, incluso después de que el Canciller Rishi Sunak hizo una segunda intervención importante en tres días el Viernes 20/03 por la noche.
Karen Dee, Directora Ejecutiva de la Asociación de Operadores de Aeropuertos, dijo que las medidas para apoyar a los empleadores a través de la pandemia eran bienvenidas, pero que la industria se había demorado en tomar medidas drásticas hasta que se prometiera el apoyo especial del estado. Ella dijo: "Si bien el gobierno ha sido receptivo, no ha llevado a aclarar los próximos pasos y los aeropuertos ahora enfrentarán decisiones extremadamente difíciles".
El sindicato de pilotos BALPA advirtió que más personal de la aerolínea sería despedido antes de que se pudieran implementar medidas especiales, y acusó al gobierno de seguir sentado mientras las aerolíneas están cerrando. El Secretario General de BALPA, Brian Strutton dijo: "Las aerolíneas no pueden sobrevivir sin ingresos y ya están recortando salarios y empleos. La inversión estatal en las aerolíneas del Reino Unido, como lo están haciendo otros países, es esencial con urgencia antes de que sea demasiado tarde". Se entiende que las medidas que está considerando el Tesoro incluyen el gobierno tomando una participación directa en los transportistas, pero no se espera que las discusiones, que han estado en curso desde el martes pasado, lleguen a una conclusión hasta al menos a mediados de esta semana. Si bien los aeropuertos han presentado un frente unido en llamadas de asistencia, la intervención del gobierno en las aerolíneas es más complicada.
Aerolíneas en jaque
British Airways advirtió a su personal que su supervivencia está en riesgo, su propietario IAG se ha distanciado de los pedidos de asistencia estatal liderados la semana pasada por su rival más pequeño, Virgin Atlantic, Sir Richard Branson. El Director Ejecutivo de IAG, Willie Walsh, ha argumentado durante mucho tiempo que la industria europea necesita consolidarse, incluso en tiempos económicos mucho más prometedores. IAG y Ryanair desafiaron rápidamente la posible ayuda gubernamental anunciada en Enero 2020 para Flybe, antes de que la pandemia del Coronavirus empujara a la aerolínea regional en parte propiedad de Virgin a la bancarrota.
EasyJet, que hasta ahora era la mayor aerolínea por número de pasajeros en el Reino Unido, dijo: "Apoyamos y acogemos plenamente el compromiso del gobierno de apoyar a las aerolíneas durante estos tiempos sin precedentes. Nos enfocamos en medidas para ayudar con la liquidez a corto plazo y proteger los empleos, pero no podemos comentar sobre las finanzas de otras aerolíneas o qué medidas podrían requerir". Aunque EasyJet ha insistido en que solo busca un préstamo en términos comerciales, la aerolínea sigue adelante con un pago de dividendos que entregará alrededor de £ 60 millones a su mayor accionista, Stelios Haji-Ioannaou. La aerolínea dijo que estaba legalmente obligada a realizar el pago.
El paquete de apoyo de emergencia del Canciller anunciado el Viernes 20/03 por la noche, que contenía el compromiso extraordinario de pagar hasta el 80% del salario de los trabajadores durante la crisis, aún no ha abordado si se brindará apoyo a los 5,2 millones de autónomos de Gran Bretaña y de qué manera.
Las Cámaras de Comercio Británicas (BCC) dijeron que los comerciantes únicos se sentían poco seguros de las medidas que ayudaron a las empresas más grandes. El director general de BCC, el Dr. Adam Marshall, dijo: "Si bien entendemos la complejidad involucrada, hay 5 millones de personas que trabajan por cuenta propia que necesitan ayuda similar en escala y alcance a la establecida para empresas más grandes en los últimos días".
Los sindicatos también instaron al gobierno a garantizar que su esquema de apoyo salarial no omitiera alrededor de 1 millón de trabajadores de la construcción considerados atrapados en un falso trabajo por cuenta propia. El Sindicato Unite dijo que los trabajadores pagan impuestos en la fuente y luego reclaman los gastos como trabajadores por cuenta propia, bajo esquemas de nómina de la industria de la construcción que benefician en gran medida a los empleadores reales.
Airlines warn UK
Airline industry warns government of collapse
Airlines and airports have warned that time is running out for the government of Europe to enact promised measures to help the aviation industry, with EasyJet and Ryanair ready to stop flying after Monday 3/13 and is expected less than 5% of the normal number of passengers in the main airports. New talks between ministers and industry are expected on Monday 23/03 as the government struggles over how to keep critical infrastructure running. Although the work is understood to have continued over the weekend, there is frustration in the industry at the moment without any specific details, even after Chancellor Rishi Sunak made a second major intervention in three days on Friday night 03/20.
Karen Dee, Executive Director of the Airport Operators Association, said measures to support employers through the pandemic were welcome, but that the industry had been slow to take drastic measures until special state support was promised. She said: "While the government has been responsive, it has not led to clarifying the next steps and airports will now face extremely difficult decisions".
The pilots union BALPA warned that more airline staff would be fired before special measures could be implemented, and accused the government of sitting still while the airlines are closing. BALPA Secretary General Brian Strutton said: "Airlines cannot survive without income and are already cutting wages and jobs. State investment in UK airlines, as other countries are doing, is urgently essential before it is too late". It is understood that the measures being considered by the Treasury to include the government taking a direct stake in the carriers, but discussions, which have been ongoing since last Tuesday, are not expected to come to a conclusion until at least the middle of this week. While airports have put forth a united front in calls for assistance, government intervention in airlines is more complicated.
Airlines in checkmating
British Airways warned its staff that its survival is at risk, its owner IAG has distanced itself from requests for state assistance led last week by its smallest rival, Virgin Atlantic, Sir Richard Branson. IAG CEO Willie Walsh has long argued that the European industry needs to consolidate, even in much more promising economic times. IAG and Ryanair quickly challenged possible government aid announced in January 2020 for Flybe, before the Coronavirus pandemic pushed the partly owned Virgin-owned regional airline into bankruptcy.
EasyJet, which until now was the largest airline by number of passengers in the United Kingdom, said: "We fully support and welcome the government's commitment to supporting airlines during these unprecedented times. We are focused on measures to help with liquidity to short term and protect jobs, but we cannot comment on the finances of other airlines or what steps they may require". Although EasyJet has insisted that it is only seeking a loan on commercial terms, the airline is moving forward with a dividend payment that it will deliver around £ 60 million to its largest shareholder, Stelios Haji-Ioannaou, the airline said it was legally required to make the payment.
The UK Department for Transport said: "A number of measures have already been announced to support the aviation sector, including Time to Pay, employee financial support and the Bank of England's corporate finance facility. The government is urgently working to develop new measures as needed".
The Chancellor's emergency support package announced on Friday 20/03 at night, which contained the extraordinary commitment to pay up to 80% of workers' wages during the crisis, has not yet addressed whether support will be provided to the 5, 2 million freelancers in Britain and in what way.
The British Chambers of Commerce (BCC) said sole traders felt unsure of the measures that helped larger companies. BCC CEO Dr. Adam Marshall said: "While we understand the complexity involved, there are 5 million self-employed people who need help similar in scale and scope to that established for larger companies in recent years. days".
Unions also urged the government to ensure that its wage support scheme did not omit around 1 million construction workers who are considered to be trapped in false self-employment. The Unite Union said workers pay taxes at the source and then claim the expenses as self-employed workers, under construction industry payroll schemes that greatly benefit real employers.
Ξ A I R G W A Y S Ξ
SOURCE: Airgways.com
DBk: Airgways.com / Telegraph.co.uk / Quod.com / Theguardian.com
AW-POST: 202003231059AR
A\W   A I R G W A Y S ®