AW | 2020 03 23 11:40 | AIRLINES / AIRPORTS / AIR TRAFFIC
Aerolíneas y aeropuertos europeos presionan para rescate financiero
Los aeropuertos en Europa están presionando para que se agreguen a cualquier rescate de las aerolíneas, pronosticando que sufrirán una disminución de los ingresos de € 14 mil millones de euros este año debido a la rápida propagación del Coronavirus y las posteriores restricciones de viajes internacionales.
ACI Europe, el organismo comercial de la industria aeroportuaria, pronostica que los aeropuertos europeos recibirán 700 millones menos de pasajeros en 2020, una disminución de la pisada del 28% en comparación con un escenario de negocios como siempre. La estimación supone que las restricciones de vuelo actuales se levantarán a fines de abril y luego se recuperará gradualmente la demanda de viajes aéreos.
Carta de ACI
El sector de la aviación ha soportado la peor parte de la interrupción económica desatada por el Coronavirus, ya que numerosos países han prohibido los viajes nacionales e internacionales en un intento por reducir la propagación de la enfermedad. En una carta enviada a la Comisión Europea (CE) el Lunes 23/03 por la tarde, ACI instó a Bruselas a presentar «un apoyo integral, inclusivo y no discriminatorio a todo el ecosistema de la aviación». La carta, enviada conjuntamente por ACI Europe y los organismos comerciales para empresas de catering de líneas aéreas, servicios de asistencia en tierra y minoristas de viajes, pidió a la Comisión y a los gobiernos nacionales que garanticen que los paquetes de apoyo no beneficien a una sección de la industria de la aviación a expensas de otra.
Los operadores de aeropuertos y otros proveedores de servicios son tan importantes como las aerolíneas y su personal en la entrega de conectividad aérea. El grupo está pidiendo la suspensión o aplazamiento de los pagos de impuestos y que las aerolíneas notifiquen a los aeropuertos las cancelaciones de vuelos debido a Coronavirus con al menos ocho días de anticipación.
AEROPUERTO CHARLEROI, BÉLGICA
La industria de la aviación del Reino Unido espera que se anuncien medidas de alivio del gobierno en los próximos días. Una persona con conocimiento de las discusiones entre el gobierno y los operadores aeroportuarios dijo que Westminster ha estado luchando con la complejidad de la industria de la aviación y cómo ayudar de manera efectiva a sus numerosos trabajadores, como los operadores de tierra, así como al personal de las aerolíneas y el aeropuerto. Los cierres de aeropuertos en el Reino Unido tampoco se pueden descartar. Algunos aeropuertos europeos se han cerrado por completo para evitar pérdidas y, aunque los centros italianos han sido los más afectados, otros han seguido su ejemplo. El operador noruego Avinor ha cerrado nueve aeropuertos, mientras que Biarritz de Francia y el aeropuerto belga de Charleroi están cerrados, según ACI.
Aerolíneas europeas
La conexión a tierra de prácticamente todos los vuelos de la aerolínea de mayor presupuesto de Europa y los datos de tráfico aéreo europeos destacaron el martes la magnitud del shock a las industrias de aviación por el coronavirus que ahora está vaciando los cielos de todo el mundo.
El organismo europeo de gestión del tráfico aéreo Eurocontrol dijo que los volúmenes del Lunes 23/03 cayeron más del 75% respecto del mismo día del año pasado. Los vuelos interrumpidos debido a un colapso de la demanda por temor al contagio y refuerzos por las restricciones de los viajes aéreos, las aerolíneas están bajo presión para ahorrar dinero y evitar la escasez de liquidez.
De los veinte grupos de aviación europeas, dieciocho están efectuando recortes en sus rutas aéreas. Pronto las economías de las aerolíneas pondrán en tierra todas sus aeronaves. El Lunes 23/03, la aerolínea húngara Wizz Air, se convirtió en la última aerolínea en advertir que podría aterrizar toda su flota como resultado de las restricciones de viaje.
Las cancelaciones de vuelos están destruyendo la demanda del mercado de aproximadamente 7 millones de barriles por día, y algunos comerciantes especulan que el consumo podría haber disminuido hasta en un 50%.
La capacidad global de pasajeros cayó un 35% la semana pasada, la peor desde el comienzo de la crisis, según datos de OAG, el negocio de los horarios de las aerolíneas, que dijo que es probable que haya recortes más profundos en las próximas semanas.
Airports/airlines push for rescue
European airlines and airports push for a bailout
Airports in Europe are pressing to join any airline bailout, predicting that they will experience a € 14 billion decrease in revenue this year due to the rapid spread of the Coronavirus and subsequent international travel restrictions.
ACI Europe, the commercial body for the airport industry, forecasts that European airports will receive 700 million fewer passengers in 2020, a 28% drop in footfall compared to a business scenario as always. The estimate assumes that current flight restrictions will be lifted in late April and then demand for air travel will gradually recover.
ACI letter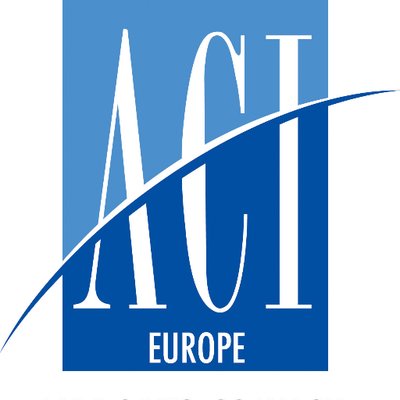 The aviation sector has borne the brunt of the economic disruption unleashed by the Coronavirus, as numerous countries have banned domestic and international travel in an attempt to reduce the spread of the disease. In a letter sent to the European Commission (EC) on Monday 23/03 in the afternoon, ACI urged Brussels to present «comprehensive, inclusive and non-discriminatory support for the entire aviation ecosystem». The letter, jointly sent by ACI Europe and commercial agencies for airline catering companies, ground handling services, and travel retailers, asked the Commission and national governments to ensure that support packages do not benefit one section of the aviation industry at the expense of another.
Airport operators and other service providers are as important as airlines and their staff in delivering air connectivity. The group is calling for suspension or deferral of tax payments and for airlines to notify airports of flight cancellations due to Coronavirus at least eight days in advance.
The UK aviation industry expects government relief measures to be announced in the coming days. A person familiar with the discussions between the government and airport operators said Westminster has been struggling with the complexity of the aviation industry and how to effectively assist its many workers, such as ground operators, as well as staff. from airlines and the airport. Airport closings in the UK cannot be ruled out either. Some European airports have been closed entirely to avoid losses and, although the Italian centers have been the most affected, others have followed suit. Norwegian operator Avinor has closed nine airports, while Biarritz in France and Belgian Charleroi airport are closed, according to ACI.
European airlines
The grounding of virtually all flights on Europe's biggest budget airline and European air traffic data on Tuesday highlighted the magnitude of the shock to aviation industries over the coronavirus that is now emptying the skies across the world.
The European air traffic management body Eurocontrol said that the volumes on Monday 23/03 fell more than 75% compared to the same day last year. Flights disrupted due to a collapse in demand for fear of contagion and reinforcements by air travel restrictions, airlines are under pressure to save money and avoid liquidity shortages.
Of the twenty European aviation groups, eighteen are making cuts on their air routes. Airline economies will soon land all of their aircraft. On Monday 03/23, Hungarian airline Wizz Air became the last airline to warn that it could land its entire fleet as a result of travel restrictions.
Flight cancellations are destroying market demand for approximately 7 million barrels per day, and some traders speculate that consumption may have decreased by as much as 50%.
Global passenger capacity fell 35% last week, the worst since the start of the crisis, according to data from OAG, the airline timetable business, which said there are likely to be deeper cuts in the coming weeks.
Ξ A I R G W A Y S Ξ
SOURCE: Airgways.com
DBk: Aci-europe.org / Oag.com / Reuters.com / Airgways.com / Brussels-charleroi-airport.com / Tripsavvy.com
AW-POST: 202003231140AR
A\W   A I R G W A Y S ®