AW | 2020 03 28 20:02 | AIRLINES / GOVERNMENT
Aerolíneas Argentinas repatriaría argentinos en vuelos más espaciados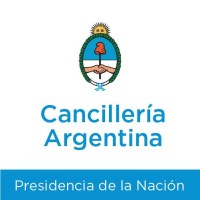 El CEO Pablo Ceriani de Aerolíneas Argentinas ha comunicado que continuarán los vuelos de repatriación en vuelos programados más espaciados, porque representan grupos vulnerables según instrucciones de Salud, Cancillería y el Ministerio de Transporte.
El Gobierno de Argentina dictará una nueva normativa para los vuelos de repatriación y dio a entender que la línea aérea estatal seguirá trayendo argentinos desde Brasil y Estados Unidos, aunque, aclaró, serán vuelos más distanciados unos de otros para reducir el impacto de contagios y un mejor control de los pasajeros que arriban a Argentina; a diferencia de los 42 vuelos especiales de las últimas dos semanas.
Los dos vuelos de Aerolíneas del Sábado 28/03 provenientes desde San Pablo (Brasil) constituyen el cierre del ciclo de 42 vuelos especiales que comenzaron el 17 Marzo 2020 y que fueron suspendidos a través del Decreto de Necesidad y Urgencia Nº16.104.
Repatriación controlada
Desde Presidencia se ha dado a entender que ese decreto no significa que no vaya a haber más repatriaciones hasta el 14 Abril 2020. "Eso lo está trabajando Migraciones con Salud y Transporte. Ellos nos van a ir diciendo cómo va a ser esta nueva etapa, en donde vamos a ir trayendo argentinos, siguiendo estos criterios de grupos más vulnerables, dando prioridad a aquellos argentinos que tienen más urgencias para acceder a un tratamiento o para estar en sus casas haciendo aislamiento. Yo calculo que mañana o pasado tendremos las resoluciones o la normativa que diga cómo va a ser esta nueva etapa. Se está trabajando para dar el marco normativo que establece el propio decreto, para hacer repatriaciones más espaciadas, permitiendo una administración más ordenada del flujo de pasajeros. Va a ser bastante más restrictivo, pero se va a llevar adelante ese proceso", ha comunicado el CEO de Aerolíneas.
Aerolíneas Argentinas ha repatriado alrededor de 14.000 argentinos provenientes de distintas zonas de riesgo, sobre todo desde Madrid, Miami y Brasil. "Ahora se va a entrar en un régimen de vuelos puntuales, mas específicos, siguiendo algún tipo de criterio de poblaciones de riesgo", dijo Pablo Ceriani.
El motivo del Gobierno para cerrar temporalmente los vuelos fue para evitar desbordes en los aeropuertos y el sistema sanitario en general. Aunque todavía no se tiene una cifra exacta del número de argentinos en el exterior, desde Cancillería se está trabajando para dar cumplimiento al ordenamiento de los vuelos de repatriación.
Desde la compañía aconsejan acudir al consulado argentino del país donde se encuentran para explicar su situación y determinar la mejor solución para realizar la repatriación. Aerolíneas se encuentra permanentemente trabajando con Cancillería observando las mejores alternativas para traerlos de vuelta a casa.
Aerolíneas extends repatriation flights
Aerolíneas Argentinas would repatriate Argentines on more spaced flights
CEO Pablo Ceriani of Aerolíneas Argentinas has announced that repatriation flights will continue on more widely scheduled flights because they represent vulnerable groups according to instructions from the Ministry of Health, the Ministry of Foreign Affairs and the Ministry of Transport.
The Government of Argentina will issue new regulations for repatriation flights and hinted that the state airline will continue to bring Argentines from Brazil and the United States, although, he clarified, they will be flights more distant from each other to reduce the impact of contagions and better control of passengers arriving in Argentina; unlike the 42 special flights of the last two weeks.
The two Aerolíneas flights on Saturday 28/03 coming from San Pablo (Brazil) constitute the closing of the cycle of 42 special flights that began on March 17, 2020, and were suspended through Decree of Need and Urgency No. 16,104.
Controlled repatriation
From the Presidency it has been hinted that this decree does not mean that there will be no more repatriations until April 14, 2020. "This is being worked on by Migrations with Health and Transport. They are going to tell us what this new stage will be like, where we are going to bring Argentines, following these criteria of the most vulnerable groups, giving priority to those Argentines who have more emergencies to access treatment or to be in their homes doing isolation. I calculate that tomorrow or the day after we will have the resolutions or the regulations that tell what this new stage is going to be like. Work is underway to provide the regulatory framework established by the decree itself, to make repatriations more spaced, allowing a more orderly administration of the flow of passengers. It will be much more restrictive, but is going to carry out this process", said the CEO of Aerolíneas.
Aerolíneas Argentinas has repatriated around 14,000 Argentines from different risk areas, especially from Madrid, Miami, and Brazil. "Now we are going to enter a more specific, punctual flight regime, following some type of risk population criteria", said Pablo Ceriani.
The government's reason for temporarily closing flights was to avoid overflows at airports and the health system in general. Although the exact number of Argentines abroad is not yet available, the Ministry of Foreign Affairs is working to comply with the order of repatriation flights.
From the company, they advise going to the Argentine consulate of the country where they are to explain their situation and determine the best solution to carry out the repatriation. Aerolíneas is permanently working with the Foreign Ministry observing the best alternatives to bring them back home.
Ξ A I R G W A Y S Ξ
SOURCE: Airgways.com
DBk: Cancilleria.bog.ar / Argentina.gob.ar/transporte / Argentina.gob.ar/salud / Aerolineas.com / Airgways.com / @Avionesezeiza
AW-POST: 202003282002AR
A\W   A I R G W A Y S ®