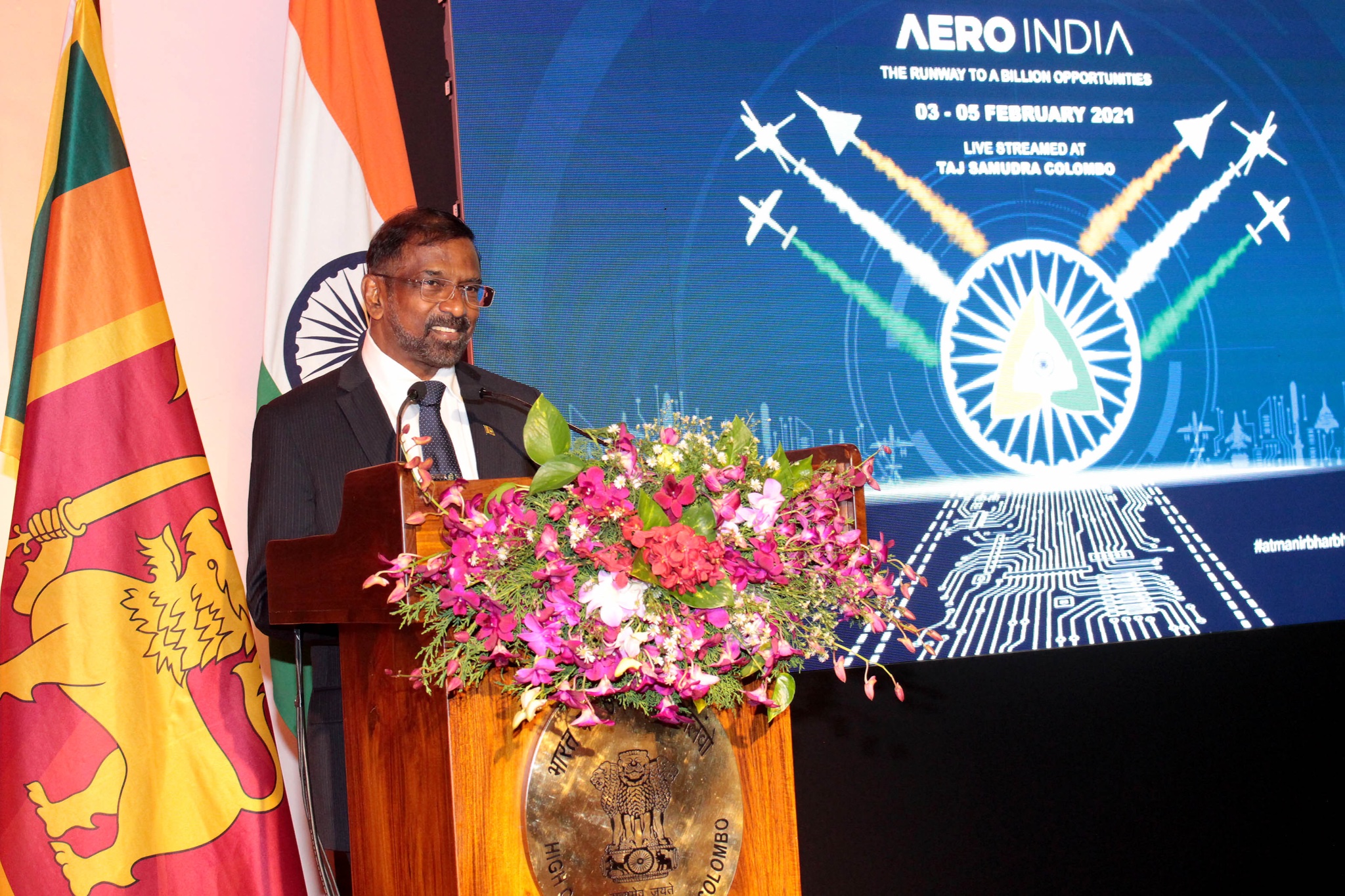 AW | 2021 02 06 12:40 | AIRSHOW / FAIR / CONGRESS
Finaliza la 13º feria aeronáutica de Aero India 2021
Aero India ha atravesado su desarrollo en medio de una crisis sanitaria que ha traído sus buenos frutos y excelente experiencias que ha permitido desarrollar mecanismos alternativos a los actos presenciales de gran masividad como lo son las ferias aeronáuticas.
El Ministro de Defensa de la India, Rajnath Singh, dijo que a pesar de la pandemia de Coronavirus, el evento Aero India 2021 ha sido inmensamente exitoso. Más de 16.000 personas asistieron físicamente a Aero India y más de 4,5 link virtualmente han participado del evento. "A pesar de las restricciones por Coronavirus en todo el mundo, Aero India 2021 ha sido inmensamente exitoso".
La feria aeronáutica de Aero India 2021 se ha desarrollado entre el 3-5 Febrero de 2021 y ha demostrado ser el primer desafío mundial de una mega feria que ha traspasado las fronteras pese a la crisis sanitaria vigente. El Ministerio de Defensa de la India, la Fuerza Aérea India, la Organización de Investigación y Desarrollo de Defensa (DRDO), el Departamento de Espacio, el Ministerio de Aviación Civil de la Unión y otras organizaciones de este tipo se unen para organizar el espectáculo Aero India, convirtiéndolo en el mayor espectáculo aéreo de Asia.
La primera edición del espectáculo aéreo se celebró en 1996. Durante este Aero India Show, muchos fabricantes y proveedores de servicios de la industria aeroespacial y de aviación india se encuentran con los compradores potenciales de sus productos. Después de 1996, la 4a edición del espectáculo aéreo tuvo lugar en 2003. Alrededor de 176 expositores de 22 países de todo el mundo llegaron a adornar la feria. En el año 2005, más de 380 participantes llegaron a la 5a edición del programa Aero India. En este espectáculo, se exhibieron muchos aviones militares y civiles, así como productos aeroespaciales. El espectáculo de Aero India de 2007 se llevó a cabo en la Estación de la Fuerza Aérea Yelahanka en Bangalore en Karnataka. La 7a edición se celebró del 11 al 15 de Febrero de 2009, e incluyó 592 expositores de más de 25 países. La octava edición comenzó el 9 de Febrero de 2011. En los últimos años, la Aero India ha surgido como una de las exhibiciones de aviación militar más importantes y más grandes del mundo. El Mikoyan MiG-35 y el F-16IN Super Viper fueron presentados por primera vez en las ediciones 6a y 7a de Aero India respectivamente. El evento del 2021 marca la 13º feria aeronáutica que continúa afianzándose en el sector de exhibiciones y shows aéreos a nivel mundial.
La 13º feria de Aero India 2021 ha permitido la firma de Memorandum de Entendimientos (MoU), acuerdos, y compromisos que continuarán posicionando a la industria india como una atrayente puerta a la aviación mundial.
Aero India 2021 | A great success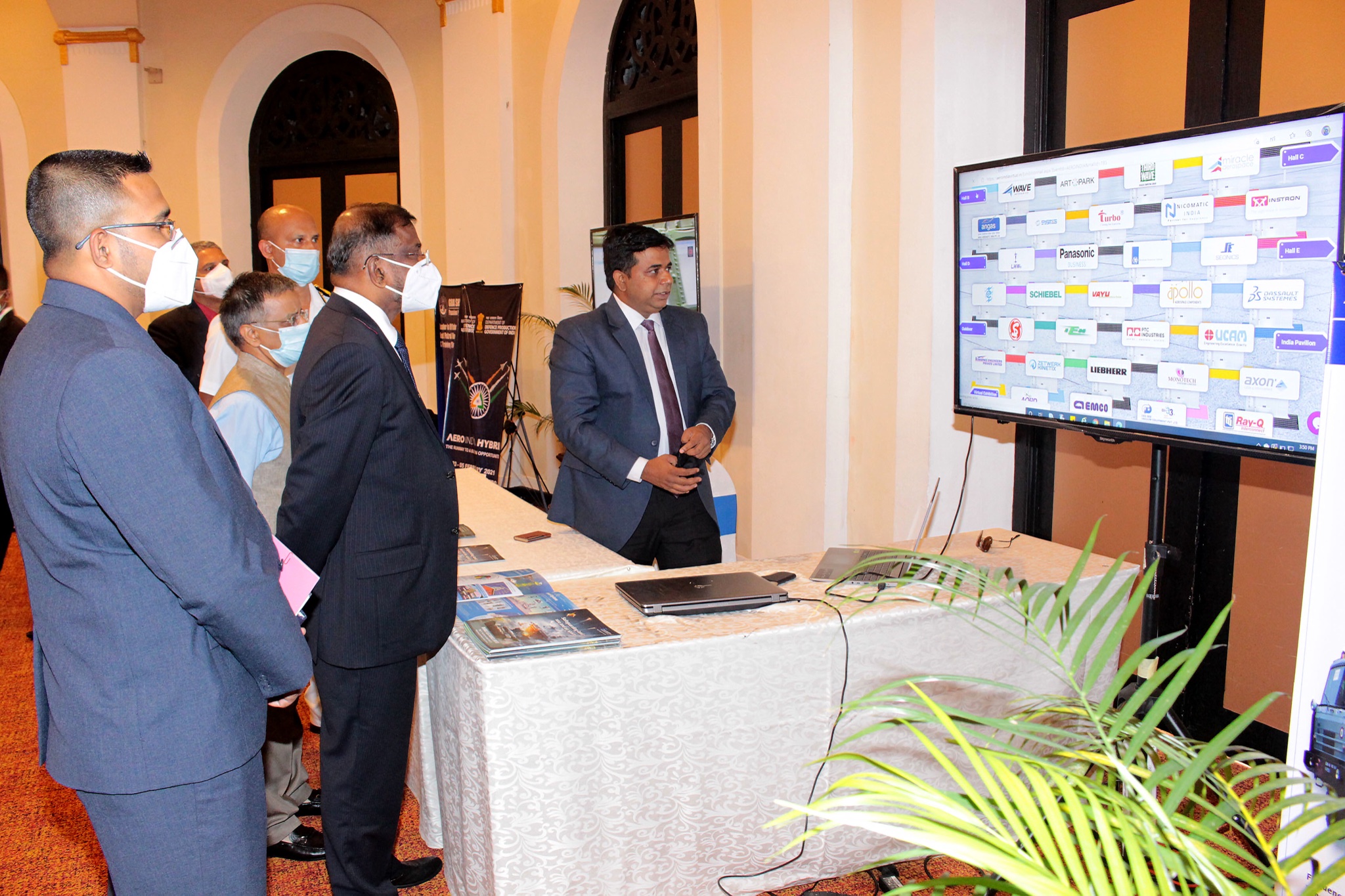 The 13th Aero India 2021 aeronautical fair ends
Aero India has gone through its development in the midst of a health crisis that has brought good results and excellent experiences that have allowed the development of alternative mechanisms to large-scale face-to-face events such as aeronautical fairs.
Indian Defense Minister Rajnath Singh said that despite the Coronavirus pandemic, the Aero India 2021 event has been immensely successful. More than 16,000 people physically attended Aero India and more than 4.5 links have virtually participated in the event. "Despite Coronavirus restrictions around the world, Aero India 2021 has been immensely successful".
The Aero India 2021 aeronautical fair took place between February 3-5, 2021 and has proven to be the first global challenge of a mega fair that has crossed borders despite the current health crisis. The Indian Ministry of Defense, the Indian Air Force, the Defense Research and Development Organization (DRDO), the Space Department, the Union Ministry of Civil Aviation and other such organizations come together to organize the show. Aero India, making it the largest air show in Asia.
The first edition of the air show was held in 1996. During this Aero India Show, many manufacturers and service providers from the Indian aviation and aerospace industry meet potential buyers of their products. After 1996, the 4th edition of the air show took place in 2003. Around 176 exhibitors from 22 countries around the world came to grace the fair. In 2005, more than 380 participants came to the 5th edition of the Aero India program. At this show, many military and civil aircraft were exhibited, as well as aerospace products. The 2007 Aero India show was held at the Yelahanka Air Force Station in Bangalore in Karnataka. The 7th edition was held from February 11 to 15, 2009, and included 592 exhibitors from more than 25 countries. The eighth edition started on February 9, 2011. In recent years, Aero India has emerged as one of the most important and largest military aviation exhibitions in the world. The Mikoyan MiG-35 and F-16IN Super Viper were first introduced in the 6th and 7th editions of Aero India respectively. The 2021 event marks the 13th aeronautical fair that continues to establish itself in the airshow and exhibition sector worldwide.
The 13th Aeero India 2021 fair has allowed the signing of Memorandum of Understanding (MoU), agreements, and commitments that will continue to position the Indian industry as an attractive gateway to global aviation.
एयरो इंडिया 2021 | एक बड़ी सफलता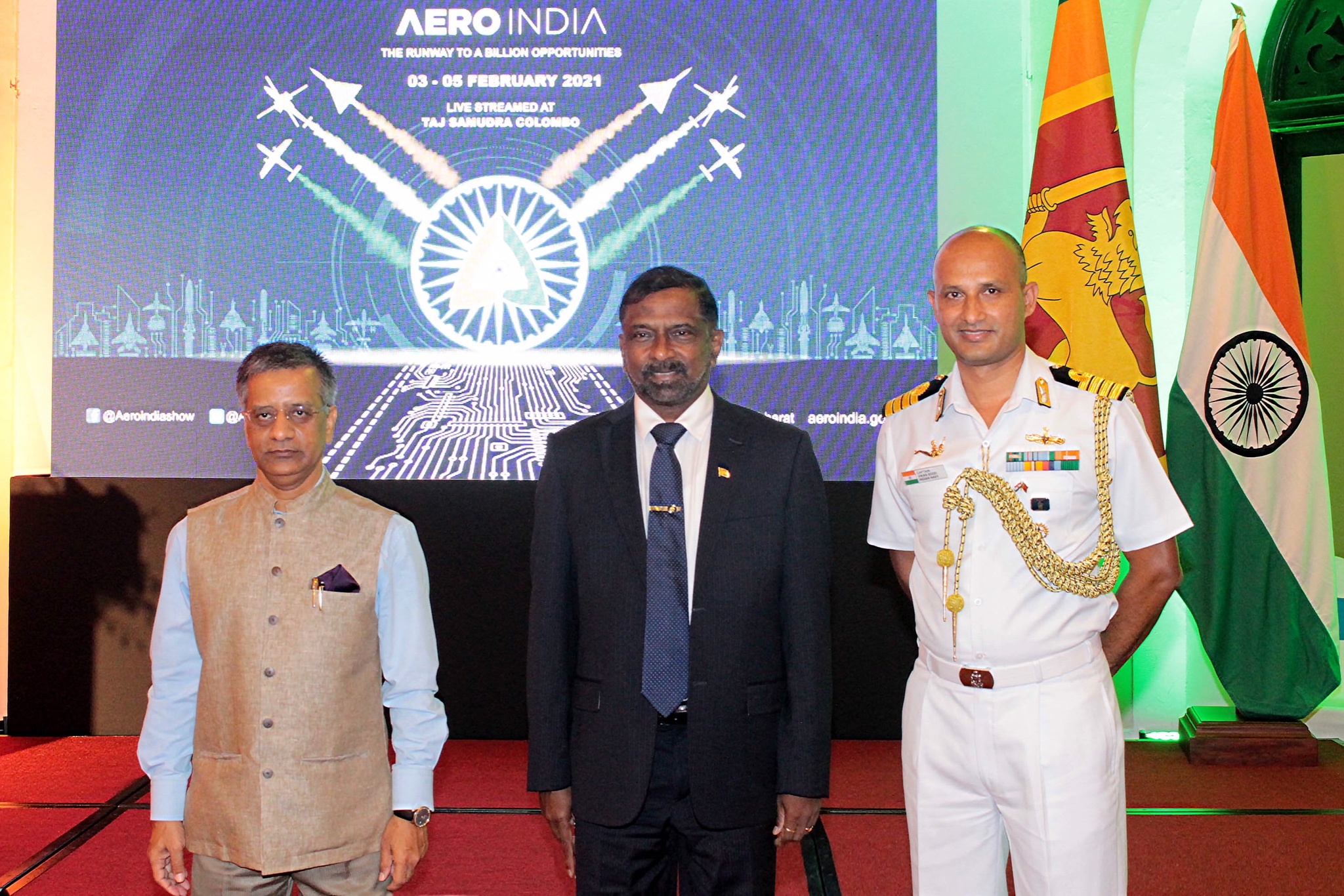 13 वां एयरो इंडिया 2021 वैमानिक मेला समाप्त होता है
एयरो इंडिया एक स्वास्थ्य संकट के बीच अपने विकास से गुजरा है जिसने अच्छे परिणाम और उत्कृष्ट अनुभव लाए हैं जिसने वैमानिक मेलों जैसे बड़े पैमाने पर आमने-सामने की घटनाओं के लिए वैकल्पिक तंत्र के विकास की अनुमति दी है।
भारतीय रक्षा मंत्री राजनाथ सिंह ने कहा कि कोरोनोवायरस महामारी के बावजूद, एयरो इंडिया 2021 घटना बेहद सफल रही है। एयरो इंडिया में शारीरिक रूप से 16,000 से अधिक लोगों ने भाग लिया और लगभग 4.5 से अधिक लिंक ने इस आयोजन में भाग लिया। "दुनिया भर में कोरोनावायरस प्रतिबंधों के बावजूद, एयरो इंडिया 2021 बेहद सफल रहा है"।
एयरो इंडिया 2021 वैमानिकी मेला 3-5 फरवरी, 2021 के बीच हुआ था और यह एक मेगा मेले की पहली वैश्विक चुनौती साबित हुई है जिसने मौजूदा स्वास्थ्य संकट के बावजूद सीमाओं को पार कर लिया है। भारतीय रक्षा मंत्रालय, भारतीय वायु सेना, रक्षा अनुसंधान और विकास संगठन (DRDO), अंतरिक्ष विभाग, केंद्रीय नागरिक उड्डयन मंत्रालय और इस तरह के अन्य संगठन प्रदर्शन को व्यवस्थित करने के लिए एक साथ आते हैं। एयरो इंडिया, इसे सबसे बड़ी हवा बनाता है। एशिया में दिखाओ।
एयर शो का पहला संस्करण 1996 में आयोजित किया गया था। इस एयरो इंडिया शो के दौरान, भारतीय विमानन और एयरोस्पेस उद्योग के कई निर्माता और सेवा प्रदाता अपने उत्पादों के संभावित खरीदारों से मिलते हैं। 1996 के बाद, 2003 में एयर शो का चौथा संस्करण हुआ। दुनिया भर के 22 देशों के लगभग 176 प्रदर्शक मेले में भाग लेने आए। 2005 में, 380 से अधिक प्रतिभागी एयरो इंडिया कार्यक्रम के 5 वें संस्करण में आए। इस शो में, कई सैन्य और नागरिक विमान, साथ ही साथ एयरोस्पेस उत्पादों का प्रदर्शन किया गया था। 2007 एयरो इंडिया शो कर्नाटक के बैंगलोर में येलहंका वायु सेना स्टेशन में आयोजित किया गया था। 7 वें संस्करण को 11 से 15 फरवरी, 2009 तक आयोजित किया गया था और इसमें 25 से अधिक देशों के 592 प्रदर्शक शामिल थे। आठवां संस्करण 9 फरवरी, 2011 को शुरू हुआ। हाल के वर्षों में, एयरो इंडिया दुनिया में सबसे महत्वपूर्ण और सबसे बड़े सैन्य विमानन प्रदर्शनियों में से एक के रूप में उभरा है। मिकोयान मिग -35 और F-16IN सुपर वाइपर को क्रमशः एयरो इंडिया के 6 वें और 7 वें संस्करणों में पेश किया गया था। 2021 की घटना 13 वें विमानन मेले को चिह्नित करती है जो दुनिया भर में एयरशो और प्रदर्शनी क्षेत्र में खुद को स्थापित करना जारी रखता है।
13 वें एयरो इंडिया 2021 मेले ने समझौता ज्ञापन (एमओयू), समझौतों, और प्रतिबद्धताओं पर हस्ताक्षर करने की अनुमति दी है जो भारतीय उद्योग को वैश्विक विमानन के लिए एक आकर्षक प्रवेश द्वार के रूप में जारी रखेगा।

PUBLISHER: Airgways.com
DBk: Aeroindia.gov.in / Airgways.com
AW-POST: 202102061240AR
A\W A I R G W A Y S ®