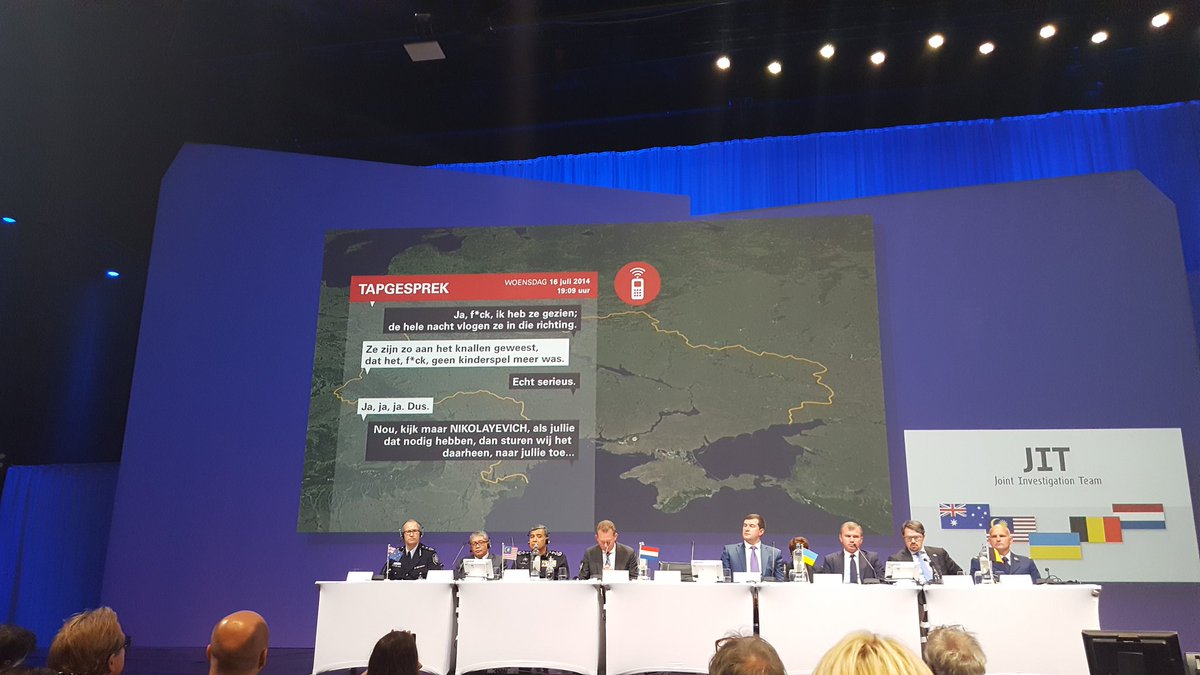 AW | 2016 09 28 16:51 | SAFETY / SECURITY
El misil que derribó el vuelo MH17 "llegó desde Rusia", concluye investigación internacional
Los expertos internacionales que investigan el derribo del vuelo MH17 en el este de Ucrania, han concluido que el misil que derribó el avión fue lanzado desde territorio controlado por rebeldes prorrusos.
Los 298 pasajeros que iban a bordo del vuelo de Malaysia Airlines entre Ámsterdam y Kuala Lumpur murieron al partirse el aviónen pleno vuelo el 17 de julio de 2014.
Al hacer públicos los resultados preliminares de sus investigaciones este miércoles, el equipo también dijo que el misil y la lanzadera fueron transportados desde Rusia y posteriormente volvieron a territorio de la Federación.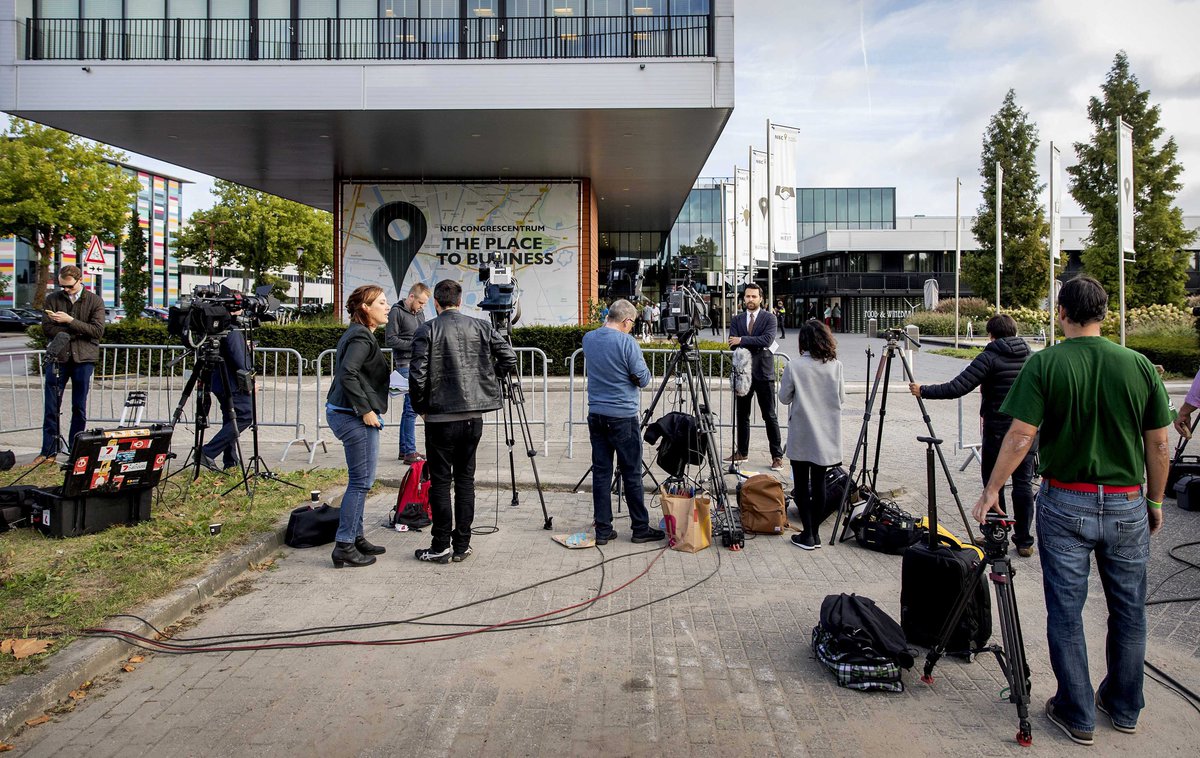 "En base a nuestra investigación criminal, hemos concluido que el vuelo MH17 fue derribado por un misil Buk de la serie 9M83 que llegó desde Rusia", afirmó el investigador policial jefe de Holanda, Wilbert Paulissen.
Rusia calificó las conclusiones de "extremadamente políticas" y dijo que sus mísiles Buk "nunca derribaron" el avión. "Estas conclusiones buscan solo un objetivo: marginalizar aun más la imagen de Rusia en el espacio global político y de información", declaró Leonid Slutsky, director del comité parlamentario ruso para Comunidad de Estados Independientes.
El equipo está liderado por Holanda pero cuenta con miembros de Australia, Bélgica, Malasia y Ucrania. Los investigadores han analizado conversaciones telefónicas, fotos, material de video y otras pruebas para llegar a una conclusión sobre las circunstancias del incidente.
Negativa rebelde
La intención de la investigación es preparar el terreno para un posterior juicio criminal, y en ese contexto los investigadores identificaron a unas 100 personas "vinculadas con el incidente o el transporte del Buk", pero todavía tienen que determinar quién puede ser acusado criminalmente.
Entre otras cosas, deben establecer quién dio la orden de mover la lanzadera hasta esa zona en el este de Ucrania, y quién dió la orden de lanzamiento.
Los investigadores publicaron algunas de las llamadas interceptadas y dijeron que "muchos" testigos vieron cómo la lanzadera llegaba a Ucrania procedente de territorio ruso. También identificaron el lugar de su lanzamiento como un campo ubicado cerca de la aldea de Pervomaiskiy.
Los rebeldes separatistas, que durante esos días se enfrentaban militarmente contra el gobierno de Ucrania, han negado su participación en los hechos.
"Nunca hemos tenido estos sistemas de defensa aérea, ni la gente para operarlos", declaró Eduard Basurin, vicecomandante operativo militar de la rebelde República Popular de Donetsk, a la agencia Interfax.
A principios de esta semana, Rusia afirmó poseer datos de radar que mostraban que el misil no se había lanzado desde territorio rebelde, pero los investigadores dijeron no haber tenido acceso a esos datos.
Investigación previa
Una investigación previa, liderada por el Consejo de Seguridad de Holanda, ya había demostrado que fue un misil el que causó el incidente. Lo que se sabe y lo que sigue sin saberse sobre la caída del vuelo MH17 de Malaysia Airlines. Rusia, por su parte, ha ofrecido distintas hipótesis sobre lo ocurrido.
Cuatro días después de la tragedia, presentó fotos de satélite y otras imágenes que sugerían que el avión fue derribado por un misil o un avión militar ucraniano.
El fabricante de misiles Almaz-Antey dijo posteriormente que el avión fue derribado por un Buk, pero uno antiguo que ya no está en manos rusas.
Y este mes de septiembre, el ministerio de defensa ruso publicó supuestos datos procedentes de un radar que sugieren que el avión fue derribado por un misil, pero no uno disparado por los rebeldes.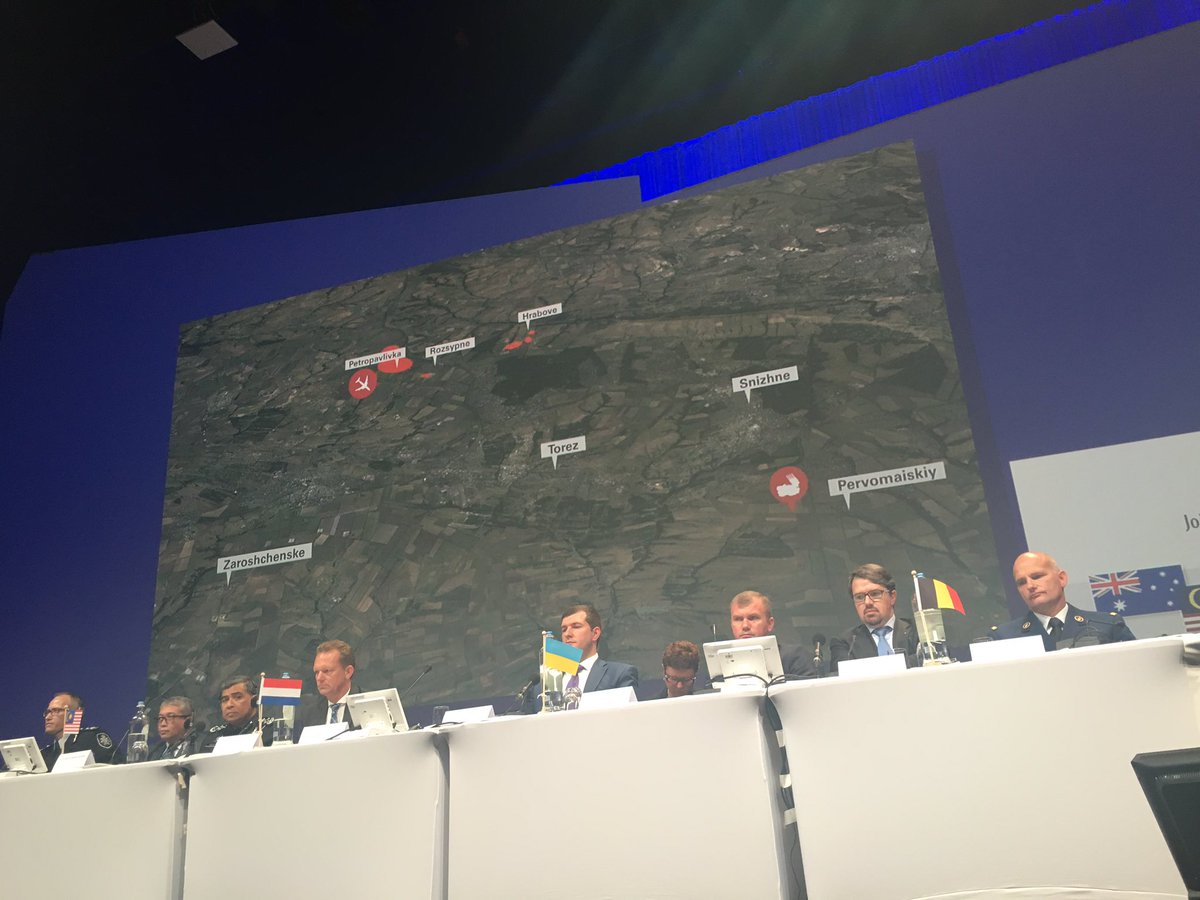 Russian missile shot down the MH017
The missile that brought down the flight MH17 "came from Russia," concludes international research
International experts investigating the downing of Flight MH17 in eastern Ukraine, have concluded that the missile that downed the plane was launched from territory controlled by pro-Russian rebels.
The 298 passengers aboard Malaysia Airlines flight between Amsterdam and Kuala Lumpur died snapping aviónen full flight on July 17, 2014.
By making public the preliminary results of his research on Wednesday, the team also said the missile and the shuttle were transported from Russia and subsequently returned to the territory of the Federation.
"Based on our criminal investigation, we have concluded that the flight MH17 was shot down by a Buk missile 9M83 series came from Russia," said chief police investigator Netherlands, Wilbert Paulissen.
Russia called the findings "very political" and said its missiles Buk "never tore down" the plane. "These conclusions seek only one goal: marginalize further the image of Russia in the global political and information space," said Leonid Slutsky, director of the Russian parliamentary committee for Commonwealth of Independent States.
The team is led by the Netherlands but has members from Australia, Belgium, Malaysia and Ukraine. The researchers analyzed telephone conversations, pictures, video and other material evidence to reach a conclusion about the circumstances of the incident.
Rebel negative
The intent of the research is to prepare the ground for a subsequent criminal trial, and in that context the researchers identified 100 people "related to the incident or transporting Buk", but have yet to determine who can be charged criminally.
Among other things, they must establish who gave the order to move the shuttle to that area in the east of Ukraine, and who gave the order to launch.
The researchers published some of the intercepted calls and said that "many" witnesses saw the shuttle came to Ukraine from Russian territory.
They also identified the place of its launch as a field located near the village of Pervomaiskiy.
The separatist rebels, who during those days faced militarily against the Ukrainian government, have denied involvement in the events.
"We have never had these air defense systems or people to operate them," said Eduard Basurin, deputy commander of the military operation rebel Donetsk People's Republic, told Interfax.
Earlier this week, Russia have said radar data showing that the missile had not launched from rebel territory, but investigators said they have had access to that data.
Previous research
Previous research, led by the Security Council of the Netherlands, had already shown that it was a missile that caused the incident.
What is known and what remains unknown about the fall flight MH17 Malaysia Airlines
Russia, meanwhile, has offered various hypotheses about what happened.
Four days after the tragedy, he presented satellite photos and other images that suggested that the plane was shot down by a missile or a Ukrainian military plane.
The manufacturer Almaz-Antey missiles later said the plane was shot down by a Buk, but an old one that is not already in Russian hands.
And this September, the Russian Defense Ministry published alleged data from a radar suggesting that the plane was shot down by a missile, but not one shot by the rebels. A\W
Ξ A I R G W A Y S Ξ
SOURCE: BCC.com
DBk: Photographic © BCC.com / unian.info
AW-POST: 201609281651AR
A\W A I R G W A Y S ®