AW | 2017 10 21 14:46 | AIRLINES MARKET
Las aerolíneas regionales enfrentarán más competencia para las tripulaciones ya que la Fuerza Aérea planea retirar 1,000 pilotos
El plan de la Fuerza Aérea de Estados Unidos (FAA) ha anunciado el viernes retirar 1.000 pilotos, esto podría perjudicar a las aerolíneas más pequeñas en la competencia para contratar tripulaciones capacitadas para volar sus aviones. «Anticipamos que el Secretario de Defensa delegará la autoridad al Secretario de la Fuerza Aérea para retirar hasta 1,000 pilotos retirados por hasta 3 años», dijo el Pentágono en un comunicado.
Las aerolíneas han advertido durante años sobre la escasez de pilotos que se avecina, con la amenaza de que las líneas aéreas más pequeñas puedan perder el servicio regular de las aerolíneas. Pero el debate es polémico porque los sindicatos de pilotos sostienen que si las aerolíneas regionales ofrecieran mejores salarios, más candidatos se embarcarían en la costosa capacitación para unirse a la industria.
«Hay una escasez de pilotos, por lo que tendrá algún efecto. Pero las principales aerolíneas todavía están llenando sus clases. Son las regionales las que están luchando un poco, y algunas de las máquinas tragamonedas de aviación comercial están resultando difíciles de llenar», dijo John Cox, un ex piloto de línea aérea que ahora es consultor como presidente de Safety Operating Systems.
Boeing proyectó en julio que las aerolíneas necesitarán 637,000 nuevos pilotos en los próximos 20 años, incluidos 117,000 en América del Norte, para el crecimiento anticipado en pasajeros.
Mientras tanto, el número de licencias de piloto de FAA en manos de personas de entre 20 y 59 años ha disminuido casi un 20% desde 2009 hasta el año pasado, según un análisis de la Regional Airline Association, un grupo comercial para operadores más pequeños. El número de licencias de piloto de transporte aéreo de primer nivel creció ligeramente durante ese lapso, a 126.070 el año pasado. Pero el número de licencias comerciales y licencias privadas de menor nivel, cuyos pilotos podrían alimentar a las aerolíneas, ha disminuido de un total combinado de 283,339 en 2009 a 198,551 el año pasado. «Este es un desajuste entre oferta y demanda», dijo el general David Goldfein, jefe de gabinete de la Fuerza Aérea, en abril para describir los desafíos del reclutamiento. «La nación en su conjunto está produciendo menos pilotos de los que necesitamos para dar servicio a la aviación comercial, comercial y de negocios».
Horizon Air es uno de los operadores que sintió la peor parte de la competencia, forzado a cortar miles de vuelos de su calendario este año por falta de pilotos, según The Seattle Times. Alaska Airlines y SkyWest Airlines han tomado el relevo.
«Creo que vas a ver un mayor impacto en las aerolíneas regionales y en el taxi aéreo o, en algunos casos, en la aviación de negocios que en las principales aerolíneas», dijo Cox.
Para impulsar su contratación, la principal aerolínea JetBlue Airways comenzó un programa para entrenar a sus propios pilotos. Los primeros seis miembros del programa Gateway Select terminaron el primer año del programa de cuatro años en septiembre. La aerolínea estaba reclutando a otros 24 candidatos a fines del mes pasado.
Los pilotos principiantes podrían intercambiar capacitación en el aula para volar bajo el proyecto de ley del Senado. La escasez también se está debatiendo en el Congreso. La Asociación Regional de Aerolíneas, que representa a las aerolíneas más pequeñas con la mitad de los vuelos del país, ha argumentado durante años que una norma de 2013 de la Administración Federal de Aviación hizo que sea más difícil contratar pilotos principiantes.
La regla requería que los primeros oficiales hicieran coincidir a los capitanes con al menos 1,500 horas de experiencia de vuelo, en comparación con las 250 horas anteriores. Se hicieron excepciones para pilotos militares con 750 horas de experiencia o graduados de universidades de cuatro años con 1,000 horas. El sindicato de pilotos sostiene que las aerolíneas regionales tendrían muchos pilotos iniciales si pagaban un promedio de más de $ 30,000.
La legislación de la FAA pendiente en el Senado permitiría que las lecciones en el aula cuenten durante algunas de las horas. Pero los pilotos y familiares de las víctimas del último accidente fatal de una aerolínea estadounidense de pasajeros han luchado contra el cambio, argumentando que la seguridad no debe verse comprometida.
«Actualmente existen más pilotos totalmente calificados en los Estados Unidos que puestos disponibles, y el transporte aéreo es el modo de transporte más seguro del mundo debido a nuestro compromiso de programar con seguridad. Sin embargo, debemos asegurarnos de tener un suministro futuro adecuado de pilotos calificados, que ganen buenos salarios, y protegernos contra los esfuerzos para reducir la seguridad, especialmente en lo que se refiere a la capacitación y calificaciones de los pilotos», dijo el sinicato en un comunicado. declaración.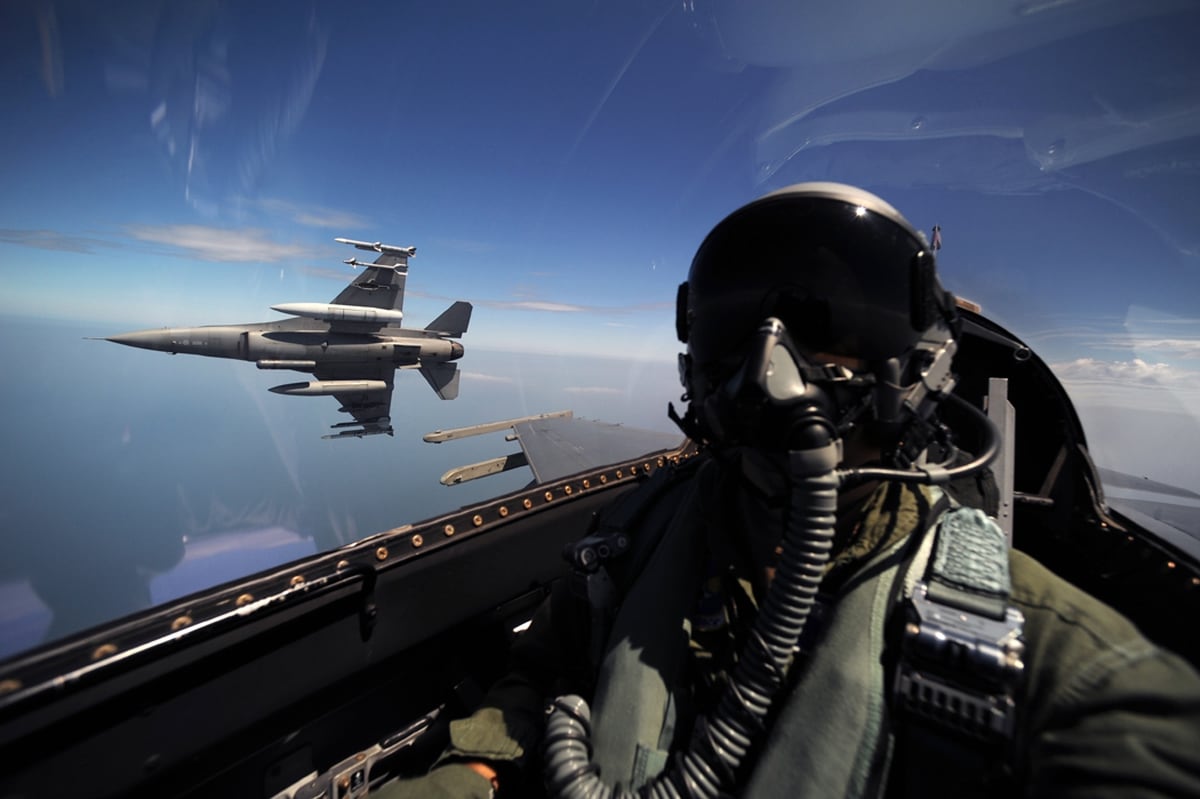 FAA withdraws 1,000 pilots, could bring injury to regional airlines
The regional airlines will face more competition for the crews as the Air Force plans to withdraw 1,000 pilots
The US Air Force plan announced on Friday that 1,000 pilots will be withdrawn, this could hurt smaller airlines in the competition to hire capable crews to fly their planes. «We anticipate that the Secretary of Defense will delegate authority to the Secretary of the Air Force to withdraw up to 1,000 retired pilots for up to 3 years,» the Pentagon said in a statement.
Airlines have warned for years about the shortage of pilots ahead, with the threat that smaller airlines may miss scheduled airline service. But the debate is controversial because pilot unions argue that if regional airlines offered better wages, more candidates would embark on costly training to join the industry.
«There is a shortage of pilots, so it will have some effect. But the main airlines are still filling their classes, the regional ones are struggling a bit, and some of the commercial aviation slot machines are proving difficult to fill», said John Cox, a former airline pilot who is now a consultant as president of Safety Operating Systems.
Boeing projected in July that airlines will need 637,000 new pilots in the next 20 years, including 117,000 in North America, for anticipated passenger growth.
Meanwhile, the number of FAA pilot licenses in the hands of 20-59 year olds has declined by almost 20 percent from 2009 to last year, according to an analysis by the Regional Airline Association, a trade group for smaller operators . The number of first-level air transport pilot licenses grew slightly during that time, to 126,070 last year. But the number of low-level commercial licenses and private licenses, whose pilots could feed airlines, has declined from a combined total of 283,339 in 2009 to 198,551 last year. «This is a mismatch between supply and demand,» General David Goldfein, the Air Force chief of staff, said in April to describe recruitment challenges. «The nation as a whole is producing fewer pilots than we need to serve commercial, commercial, and business aviation.»
Horizon Air is one of the operators that felt the worst part of the competition, forced to cut thousands of flights from its calendar this year for lack of pilots, according to The Seattle Times. Alaska Airlines and SkyWest Airlines have taken over. «I think you're going to see a greater impact on regional airlines and on air taxi or, in some cases, on business aviation than on major airlines,» Cox said.
To boost its hiring, the main airline JetBlue Airways began a program to train its own pilots. The first six members of the Gateway Select program completed the first year of the four-year program in September. The airline was recruiting another 24 candidates late last month.
Beginner pilots could exchange classroom training to fly under the Senate bill. Scarcity is also being debated in Congress. The Regional Airlines Association, which represents smaller airlines with half the nation's flights, has argued for years that a 2013 Federal Aviation Administration rule made it more difficult to hire novice pilots.
The rule required that the first officers match the captains with at least 1,500 hours of flight experience, compared to the previous 250 hours. Exceptions were made for military pilots with 750 hours of experience or graduates from four-year universities with 1,000 hours. The pilots' union maintains that regional airlines would have many initial pilots if they paid an average of more than $ 30,000.
The pending FAA legislation in the Senate would allow classroom lessons to count for some of the hours. But pilots and relatives of the victims of the latest fatal crash of a US passenger airline have fought the change, arguing that safety should not be compromised.
«There are currently more fully qualified pilots in the United States than available positions, and air transport is the safest mode of transportation in the world because of our commitment to safety programming, but we must make sure we have an adequate future supply of pilots qualified, earning good wages, and protect us against efforts to reduce safety, especially with regard to driver training and qualifications», the synod said in a statement. declaration. A \ W
Ξ A I R G W A Y S Ξ
SOURCE:  Airgways.com
DBk:  Thenypost.com / Armytimes.com
AW-POST: 201710211446AR
A\W   A I R G W A Y S ®