AW | 2017 12 30 17:41 | AIRPORTS
En los primeros días de enero estará preparado el plan oficial de tres etapas para mejorar la infraestructura
En el Gobierno de Argentina y en Aeropuertos Argentina 2000 (AA2000) establecen comenzar las operaciones en Enero 2018, pese a los reclamos y presentaciones de amparos judiciales por parte de los vecinos de la zona de influencia del Aeropuerto El Palomar ubicado en la zona noroeste del Gran Buenos Aires, en el Partido de Morón, Provincia de Buenos Aires.
Con el inicio del 2018 el Plan Maestro para El Palomar ya estará finallizado. La sobras iniciales de la primera etapa de remodelación está casi terminada. Constará de tres etapas para la remodelación y ampliación de la estación aérea.
La Etapa Cero, con la que esperan terminar lo básico como para poder despachar o recibir los dos aviones de la empresa Flybondi, consta de la utilización de un viejo edificio de 600 metros cuadrados que alguna vez se utilizó para la llegada y partida de pasajeros.
En 2010, cuando se hicieron trabajos de mantenimiento de la pista del Aeropuerto Jorge Newbery, varias aerolíneas, entre ellas la uruguaya Pluna, Sol Líneas Aéreas, Andes Líneas Aéreas, entre otras, mudaron la programación de sus vuelos a la Base Aérea El Palomar debido al cierre del Aeropuerto Jorge Newbery por repavimentación.
Esta inversión estará a cargo de AA2000 coordinado con el Gobierno de Argentina. El contrato de concesión vigente contempla la prioridad para Aeropuertos Argentina 2000. En las estaciones aéreas hay dos tipos de obras: las que se realizan con el fondo fiduciario que se conforma con el pago de la tasa aeroportuaria y las que hace la empresa como parte de su paquete de concesión. Esta se inscribe en la segunda categoría. Entre los trabajos a realizar figuran de mejora de la pista, balizamiento y estacionamiento de vehículos. Uno de los temas que surgió del relevamiento de la infraestructura es que toda la conexión de energía es precaria. Todos los trabajos complementarios podrían estar terminados a fines de Enero 2018.
La Etapa Uno, que empezará inmediatamente sea aprobado el Plan Maestro, ya prevé la utilización de dos hangares existentes que serán reconvertidos en zona de check-in. La concesión no incluye la base militar, sólo las aéreas de los vuelos comerciales. El terreno sigue siendo del Estado nacional, por lo que las operaciones, tanto las civiles como las militares, compartirán la pista. Esto ya sucede en varios aeropuertos como los de Río Cuarto, Trelew, Bahía Blanca, Río Gallegos, Comodoro Rivadavia, Mendoza y Reconquista.
La Etapa Dos, en la que se prevé la construcción de una terminal nueva del otro lado de la pista (de 1900 metros), donde hoy se aloja la operación militar.
«Este anuncio demuestra la confianza que el Gobierno deposita en nuestra empresa y sus más de 2200 empleados para llevar adelante la política de desarrollo de las aerolíneas low cost en el país. Desde nuestra compañía apuntamos a crear la mejor infraestructura aeroportuaria para los usuarios y contribuir con el objetivo de incrementar exponencialmente la cantidad de argentinos que vuelan; que lo hagan a precios razonables y con las mejores instalaciones y servicios», dijo Martín Eurnekian, presidente de AA2000.
El Palomar va a ser el primer aeropuerto con orientación low cost, es decir, que cuente con prestaciones básicas -servicios de rampa y a pasajeros- que disminuyan los costos de operación para las aerolíneas. Por ejemplo, no habrá mangas ni servicios de remolque para aeronaves. La terminal tiene además una ubicación estratégica. Será el primer aeropuerto del país conectado al tren: está a 300 metros de la estación Palomar de la línea San Martín; se puede llegar desde Retiro en 39 minutos y desde Palermo en 31 minutos. Camionetas unirán el trayecto de la estación ferroviaria con la aeroportuaria. El aeropuerto se vincula con la ruta 4 y con Panamericana a través del Camino del Buen Ayre por Av. Roca. Está a unos 3,3 kilómetros de Acceso Oeste y a ocho de la Av. General Paz. Fuentes del Ministerio de Transporte informaron que el gobierno nacional tiene en cartera conectar Acceso Oeste con el Buen Ayre a través de la autopista Arroyo Morón, una vía de 10 kilómetros que haría de continuación del Camino de Cintura. El proyecto va acompañado de toda una mejora integral para ordenar el tránsito, modernizar la zona y garantizar la seguridad de vecinos y pasajeros.  
El Palomar Airport starts ops in January 2018
In the first days of January the official plan of three stages to improve the infrastructure will be prepared
In the Government of Argentina and at Aeropuertos Argentina 2000 (AA2000), they begin operations in January 2018, despite claims and filings of judicial relief by neighbors in the area of ​​influence of El Palomar Airport located in the northwestern area of ​​Greater Buenos Aires. , in the Party of Morón, Province of Buenos Aires.
With the beginning of 2018, the Master Plan for El Palomar will be finalized. The initial leftovers of the first stage of remodeling is almost finished. It will consist of three stages for the remodeling and expansion of the air station.
AERIAL VIEW OF THE NEW EL PALOMAR AIRPORT
Stage Zero, with which they hope to finish the basics so as to be able to dispatch or receive the two planes of the Flybondi company, consists of the use of an old building of 600 square meters that was once used for the arrival and departure of passengers.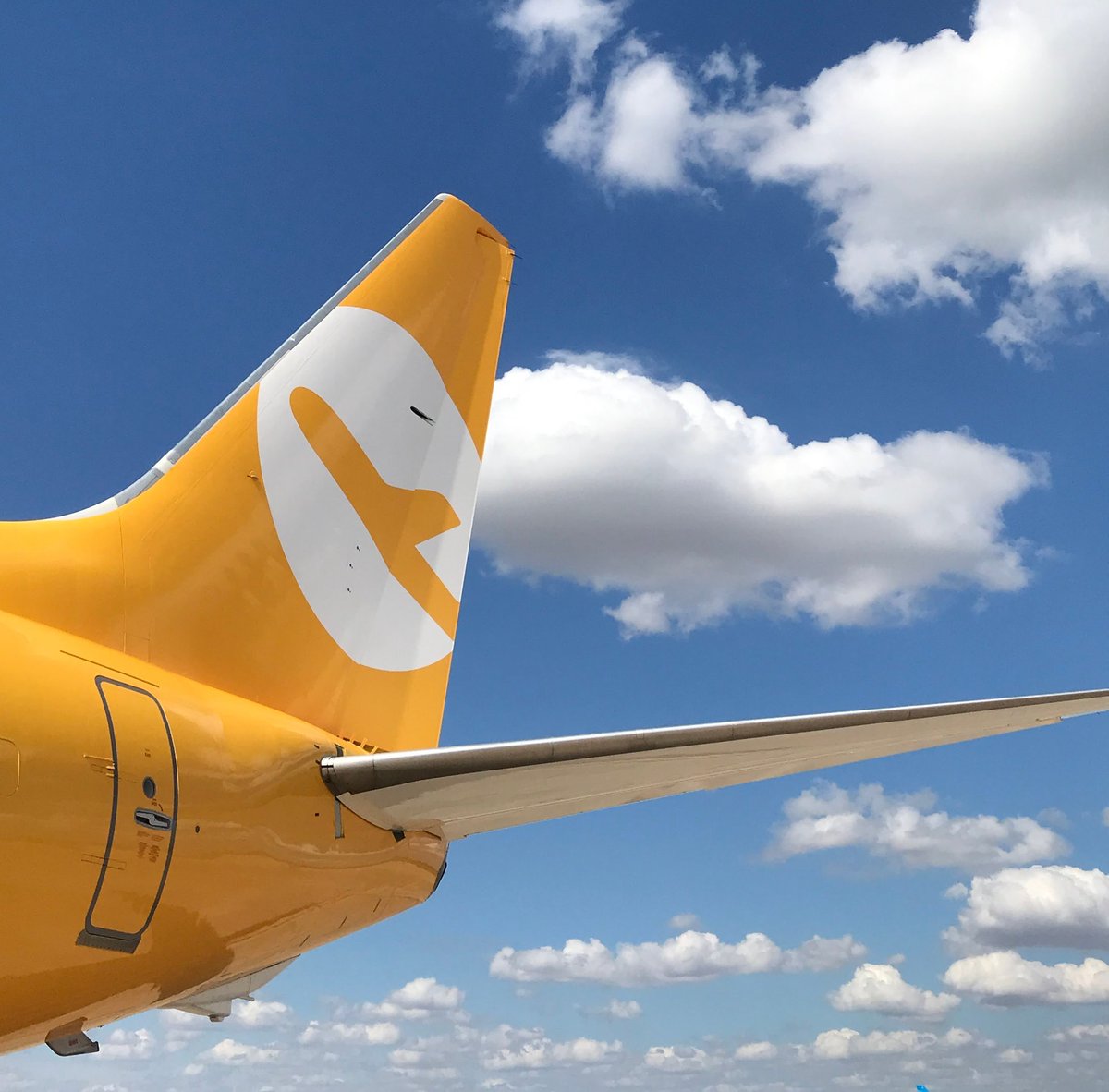 FLYBONDI IS A NEW LOW-COST AIRLINE OF ARGENTINA
In 2010, when maintenance work was done on the Jorge Newbery Airport runway, several airlines, including the Uruguayan Pluna, Sol Líneas Aéreas, Andes Líneas Aéreas, among others, changed the schedule of their flights to El Palomar Air Base. at the closing of the Jorge Newbery Airport by resurfacing.
This investment will be in charge of AA2000 coordinated with the Government of Argentina. The current concession contract contemplates the priority for Aeropuertos Argentina 2000 (AA2000). In the air stations there are two types of works: those carried out with the trust fund that is conformed with the payment of the airport tax and those made by the company as part of its concession package. This is part of the second category. Among the works to be carried out are the improvement of the runway, beaconing and parking of vehicles. One of the issues that emerged from the survey of the infrastructure is that the entire power connection is precarious. All complementary work could be completed by the end of January 2018.
Stage One, which will begin immediately with the approval of the Master Plan, already provides for the use of two existing hangars that will be converted into a check-in area. The concession does not include the military base, only the areas of commercial flights. The land remains the national state, so the operations, both civilian and military, will share the trail. This already happens in several airports such as Rio Cuarto, Trelew, Bahía Blanca, Río Gallegos, Comodoro Rivadavia, Mendoza and Reconquista.
Stage Two, which envisages the construction of a new terminal on the other side of the runway (1900 meters), where today the military operation is housed.
«This announcement demonstrates the confidence that the Government places in our company and its more than 2200 employees to carry out the development policy of low cost airlines in the country.From our company we aim to create the best airport infrastructure for users and contribute with the aim of exponentially increasing the number of Argentines that fly, that they do so at reasonable prices and with the best facilities and services», said Martin Eurnekian, president of AA2000.
El Palomar will be the first airport with low cost orientation, that is, it will have basic services – ramp services and passengers – that will reduce the operating costs for airlines. For example, there will be no sleeves or towing services for aircraft. The terminal also has a strategic location. It will be the first airport in the country connected to the train: it is 300 meters from the Palomar station on the San Martín line; It can be reached from Retiro in 39 minutes and from Palermo in 31 minutes. Trucks will join the train from the railway station to the airport. The airport is linked with route 4 and with Panamericana through Camino del Buen Ayre by Av. Roca. It is about 3.3 kilometers from Acceso Oeste and eight from Av. General Paz. Sources from the Ministry of Transportation reported that the national government has in its portfolio to connect Acceso Oeste with Buen Ayre through the Arroyo Morón toll road, a 10-kilometer route that would follow the Camino de Cintura. The project is accompanied by a comprehensive improvement to order traffic, modernize the area and ensure the safety of neighbors and passengers. A \ W
Ξ A I R G W A Y S Ξ
SOURCE:  Airgways.com
DBk: Infobae.com / Lanacion.com.ar / Flybondi.com / Vivieloeste.com.ar
AW-POST: 201712301741AR
A\W   A I R G W A Y S ®