AW | 2017 12 31 17:01 | AIRLINES
La aerolínea de bajo costo Flybondi realizó su presentación oficial a bordo del primer avión Boeing 737-800
El vuelo de presentación inaugural de la aerolínea low-cost Flybondi se realizó hace unos días a bordo del primer avión Boeing 737-800 que incorporó la aerolínea.
Con la presencia del Ministro de Cultura, Turismo y Deportes de Salta, Juan Manuel Lavallén, y el Gerente de Relaciones Laborales y de Gobierno de la línea aérea Flybondi, Esteban Tosutti, dieron paso a la presentación oficial y pública de Flybondi en Argentina.
La nueva aerolínea Flybondi ha estado realizando un tours en Argentina para su presentación en los diferentes destinos. A su paso por la Provincia de Salta destacaron que el 2017 fue un año récord para el Aeropuerto Martín Miguel de Güemes en lo que respecta a movimiento de pasajeros. Flybondi anunció que iniciará operaciones en Salta en el primer trimestre (1Q2018) conectando a la provincia del norte del país con Buenos Aires con tres frecuencias semanales. Además, se incrementarán las frecuencias y los destinos en el segundo semestre de 2018 con el objetivo de conectar Salta con Bariloche, Santiago de Chile y Sao Pablo, Brasil.
Flybondi estimaba incorporar más aeronaves Boeing 737-800 a su flota comercial. Las proyecciones para 2021 son captar 8 millones de pax, sumar 28 Boeing 737-800, 85 destinos nacionales y regionales y 1.500 colaboradores en la plantilla de la aerolínea.
Flybondi ha nacido como una aerolínea low-cost que está decidida a cambiar la forma de volar en Argentina.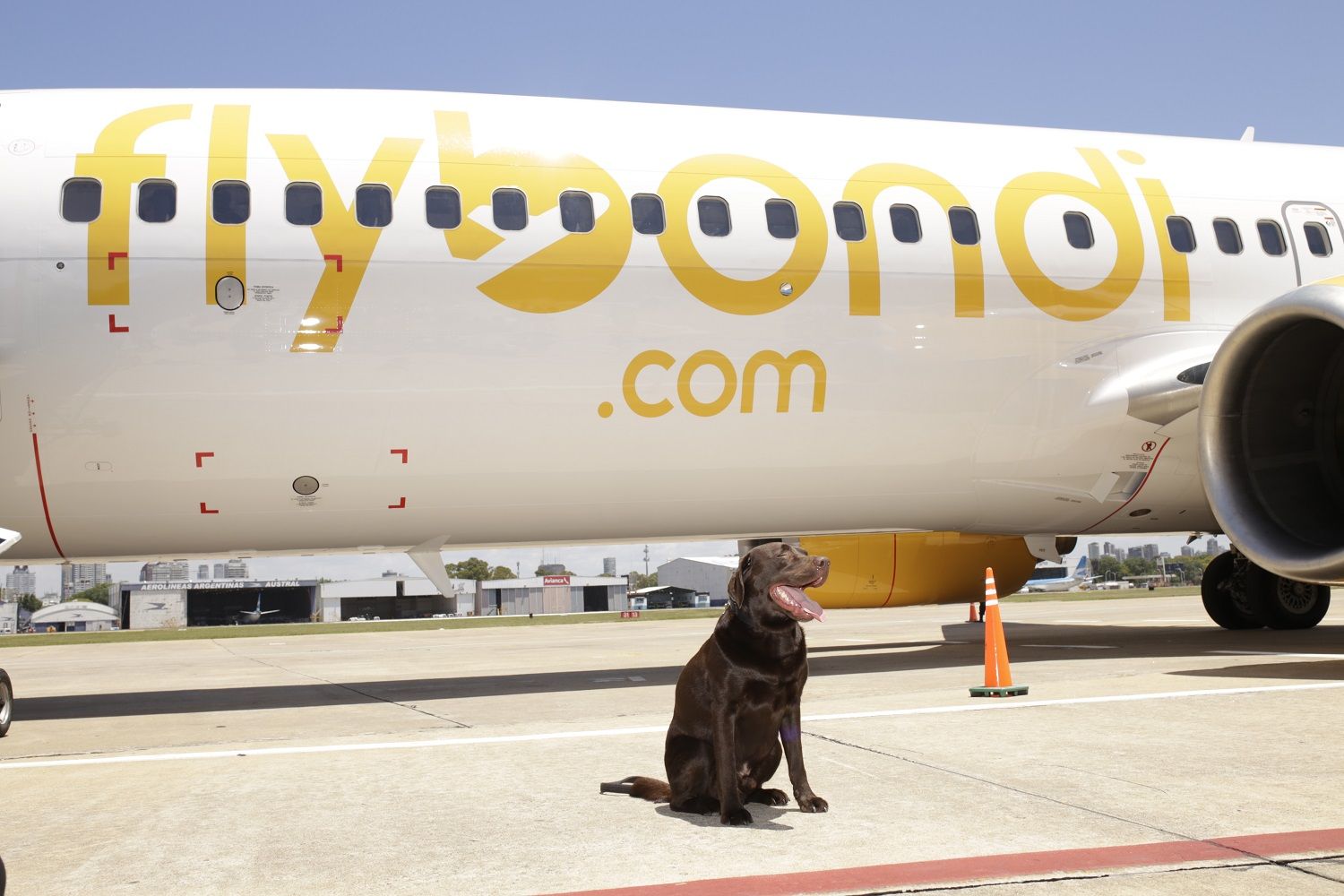 Flybondi tours official presentation
The low-cost airline Flybondi made its official presentation aboard the first Boeing 737-800 aircraft
The inaugural flight of the low-cost airline Flybondi was made a few days ago on board the first Boeing 737-800 aircraft that the airline incorporated.
With the presence of the Minister of Culture, Tourism and Sports of Salta, Juan Manuel Lavallén, and the Manager of Labor Relations and Government of the airline Flybondi, Esteban Tosutti, gave way to the official and public presentation of Flybondi in Argentina.
The new Flybondi airline has been doing tours in Argentina for its presentation in different destinations. On their way through the Province of Salta, they highlighted that 2017 was a record year for the Martín Miguel de Güemes Airport in terms of passenger movement. Flybondi announced that it will start operations in Salta in the first quarter (1Q2018) connecting the province of the north of the country with Buenos Aires with three weekly frequencies. In addition, frequencies and destinations will be increased in the second half of 2018 with the objective of connecting Salta with Bariloche, Santiago de Chile and Sao Paulo, Brazil.
Flybondi estimated to incorporate more Boeing 737-800 aircraft into its commercial fleet. The projections for 2021 are to attract 8 million pax, add 28 Boeing 737-800, 85 national and regional destinations and 1,500 employees in the airline's workforce.
Flybondi was born as a low-cost airline that is determined to change the way of flying in Argentina. A \ W
Ξ A I R G W A Y S Ξ
SOURCE:  Airgways.com
DBk: Flybondi.com / Airgways.com / Minutouno.com
AW-POST: 201712311701AR
A\W   A I R G W A Y S ®