AW | 2018 10 03 19:57 | INDUSTRY
La nueva alianza comercial entre Boeing y Embraer dependerá de las elecciones presidenciales en Brasil
Los líderes en la disputa electoral tienen visiones opuestas sobre el futuro de Embraer. El equipo de Jair Bolsonaro (PSL) indica en los bastidores que, en caso de victoria, evaluará las condiciones del acuerdo con la norteamericana Boeing, pero ya trabaja con un estudio técnico que defiende que la unión de las dos es imprescindible para la supervivencia de la fabricante brasileña. Si es elegido, Fernando Haddad (PT), a su vez, promete cuestionar el acuerdo y tomar todas las medidas jurídicas para preservar el interés de Embraer.
La expectativa es que el Palacio del Planalto de la palabra final sobre el negocio de un joint-venture entre Embraer y Boeing en los días siguientes a la segunda vuelta. El gobierno tiene que dar la aval para que las dos compañías prosigan en las negociaciones para crear una tercera empresa controlada por los norteamericanos dedicada a la aviación comercial y también para un joint-venture dedicado también a la comercialización del nuevo carguero brasileño KC-390.
Posturas políticas
En caso de victoria, Bolsonaro indica que dará luz verde para el aval al negocio entre Embraer y Boeing. A pesar de que el tema encuentra resistencia en algunos sectores militares, el equipo del candidato del PSL defiende esa decisión sobre la base de un estudio técnico preparado por expertos, entre ellos el ex-Presidente de Embraer, Ozires Silva, uno de los grandes entusiastas del negocio. Ozires clasifica el acuerdo como imprescindible para el futuro de Embraer frente a la competencia tras la unión del mayor competidor de Boeing, la europea Airbus, con la gran competidora de Embraer, la canadiense Bombardier. Con ese fortalecimiento de los competidores y la entrada de China en el mercado de aviación regional, el estudio entregado a Bolsonaro defiende que es inevitable que la brasileña se asocie a una empresa mayor para ganar musculatura.
Sobre la preocupación de sectores de las Fuerzas Armadas con el negocio, prevalece la percepción de que éste sería un negocio de mercado y que cuestiones estratégicas serían preservadas con la separación del negocio de defensa de la Embraer, que continuaría con los brasileños y con poder de el veto del gobierno.
Un triunfo de Fernando Haddad, por el contrario, intentaría barrar o incluso revertir el negocio. La campaña del ex-Alcalde informó que "tomará todas las medidas jurídicas para preservar los intereses nacionales" en la Embraer. El equipo de Haddad evalúa como ilegítima eventual decisión del Gobierno de Temer con el negocio de una decisión clasificada como una entrega de Embraer a Boeing".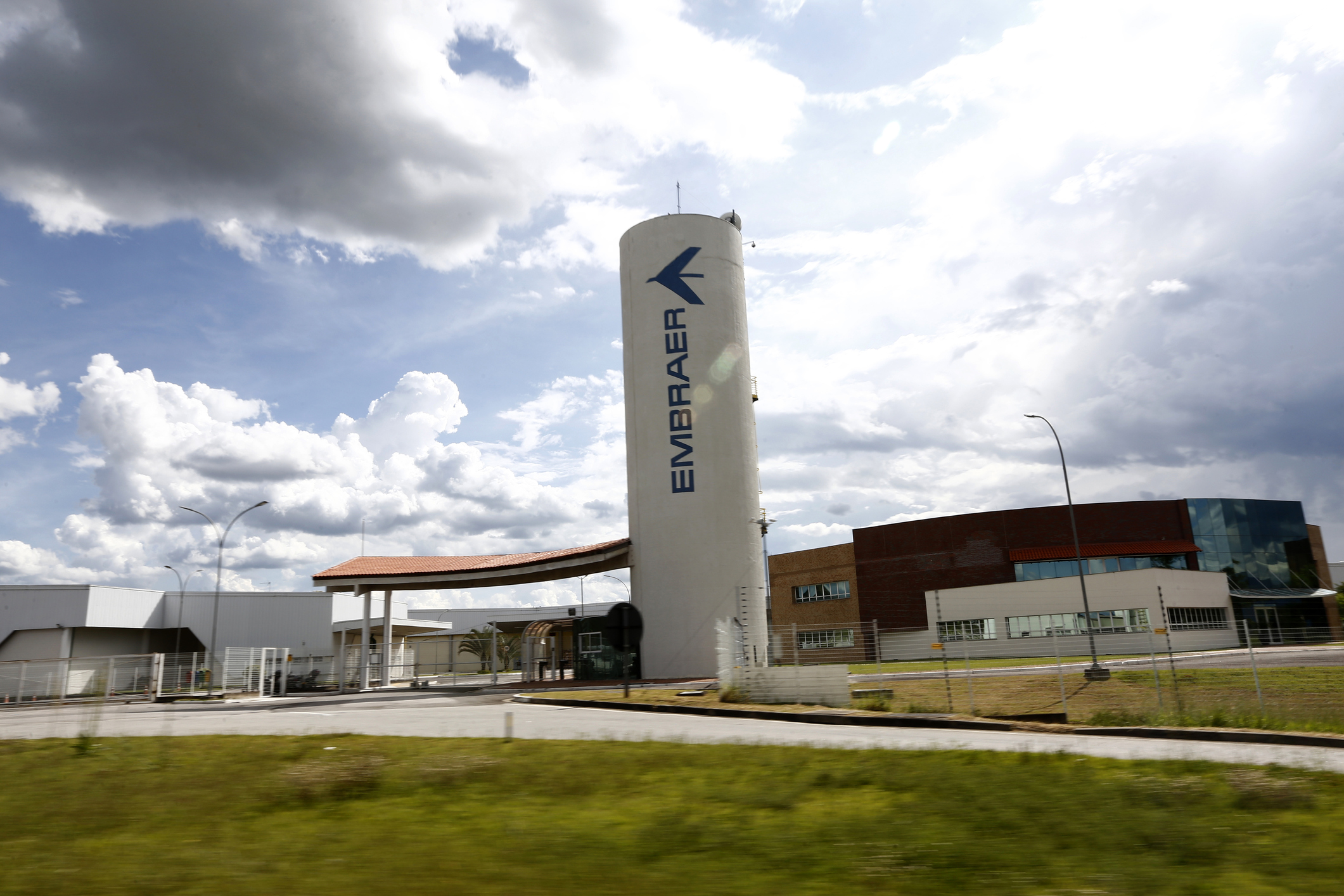 Boeing-Embraer depending on elections
The new trade alliance between Boeing and Embraer will depend on the presidential elections in Brazil
The leaders in the electoral dispute have opposing views on the future of Embraer. The team of Jair Bolsonaro (PSL) indicates in the racks that, in case of victory, it will evaluate the conditions of the agreement with the North American Boeing, but already works with a technical study that defends that the union of the two is essential for the survival of The Brazilian manufacturer. If elected, Fernando Haddad (PT), in turn, promises to question the agreement and take all legal measures to preserve Embraer's interest.
The expectation is that the Planalto Palace will give the final word on the business of a joint venture between Embraer and Boeing in the days following the second round. The government has to give the guarantee for the two companies to continue negotiations to create a third company controlled by the Americans dedicated to commercial aviation and also for a joint venture dedicated to the commercialization of the new Brazilian freighter KC-390.
Political positions
In case of victory, Bolsonaro indicates that he will give the green light for the endorsement of the business between Embraer and Boeing. Although the issue is met with resistance in some military sectors, the PSL candidate's team defends that decision on the basis of a technical study prepared by experts, including the former President of Embraer, Ozires Silva, one of the great enthusiasts of the business. Ozires classifies the agreement as essential for the future of Embraer in the face of competition after the union of Boeing's biggest competitor, the European Airbus, with Embraer's big competitor, the Canadian Bombardier. With this strengthening of competitors and the entry of China into the regional aviation market, the study given to Bolsonaro defends that it is inevitable that the Brazilian company is associated with a larger company to gain muscle.
Regarding the concern of sectors of the Armed Forces with the business, the perception prevails that this would be a market business and that strategic issues would be preserved with the separation of Embraer's defense business, which would continue with the Brazilians and with power of the government veto.
A triumph of Fernando Haddad, on the contrary, would try to bar or even reverse the business. The former mayor's campaign reported that he "will take all legal measures to preserve national interests at Embraer. Haddad's team evaluates as an illegitimate decision by the Government of Temer with the business of a decision classified as a delivery from Embraer to Boeing". A \ W

Boeing-Embraer dependendo das eleições
A nova aliança comercial entre a Boeing e a Embraer dependerá das eleições presidenciais no Brasil
Os líderes da disputa eleitoral têm visões opostas sobre o futuro da Embraer. A equipe de Jair Bolsonaro (PSL) indicados nas prateleiras que em caso de vitória, vai avaliar o acordo com a Boeing norte-americana, mas funciona com um estudo técnico que argumenta que a união dos dois é essencial para a sobrevivência de O fabricante brasileiro. Se eleito, Fernando Haddad (PT), por sua vez, promete questionar o acordo e tomar todas as medidas legais para preservar o interesse da Embraer.
A expectativa é que o Palácio do Planalto dê a palavra final aos negócios de uma joint venture entre a Embraer e a Boeing nos dias seguintes ao segundo turno. O governo tem que dar garantia para as duas empresas para continuar as negociações para criar uma terceira empresa controlada pelos americanos envolvidos na aviação comercial e também para uma joint-venture também dedicada à comercialização de novo cargueiro brasileiro KC-390.
Posições políticas
Em caso de vitória, Bolsonaro indica que dará sinal verde para o endosso do negócio entre a Embraer e a Boeing. Embora a questão é a resistência em alguns setores militares, a equipe de PSL candidato defende essa decisão com base em um estudo técnico elaborado por especialistas, incluindo o ex-presidente da Embraer, Ozires Silva, um dos grandes entusiastas do negócio. Ozires classificou o acordo como essencial para o futuro da Embraer competição rosto após a maior concorrente da União Boeing, Airbus da Europa, com grande concorrente Embraer, Bombardier do Canadá. Com esse fortalecimento dos concorrentes e a entrada da China no mercado de aviação regional, o estudo dado a Bolsonaro defende que é inevitável que a empresa brasileira esteja associada a uma empresa maior para ganhar força.
Por sobre os sectores das Forças Armadas com o negócio, a percepção predominante de que este seria um "mercado" de negócios e que as questões estratégicas seriam preservados com a separação do negócio de defesa da Embraer, que continuaria com os brasileiros e poder de veto do governo.
Um triunfo de Fernando Haddad, pelo contrário, tentaria barrar ou mesmo reverter o negócio. A campanha do ex-prefeito informou que ele "tomará todas as medidas legais para preservar os interesses nacionais" na Embraer. A equipe de Haddad é avaliada como uma decisão ilegítima do governo de Temer com o negócio de uma decisão classificada como entrega da Embraer à Boeing". A \ W
Ξ A I R G W A Y S Ξ
SOURCE: Airgways.com
DBk: Embraer.com / Boeing.com / Istoe.com.br / Airgways.com / Ainonline.com
AW-POST: 201810031957AR
A\W   A I R G W A Y S ®