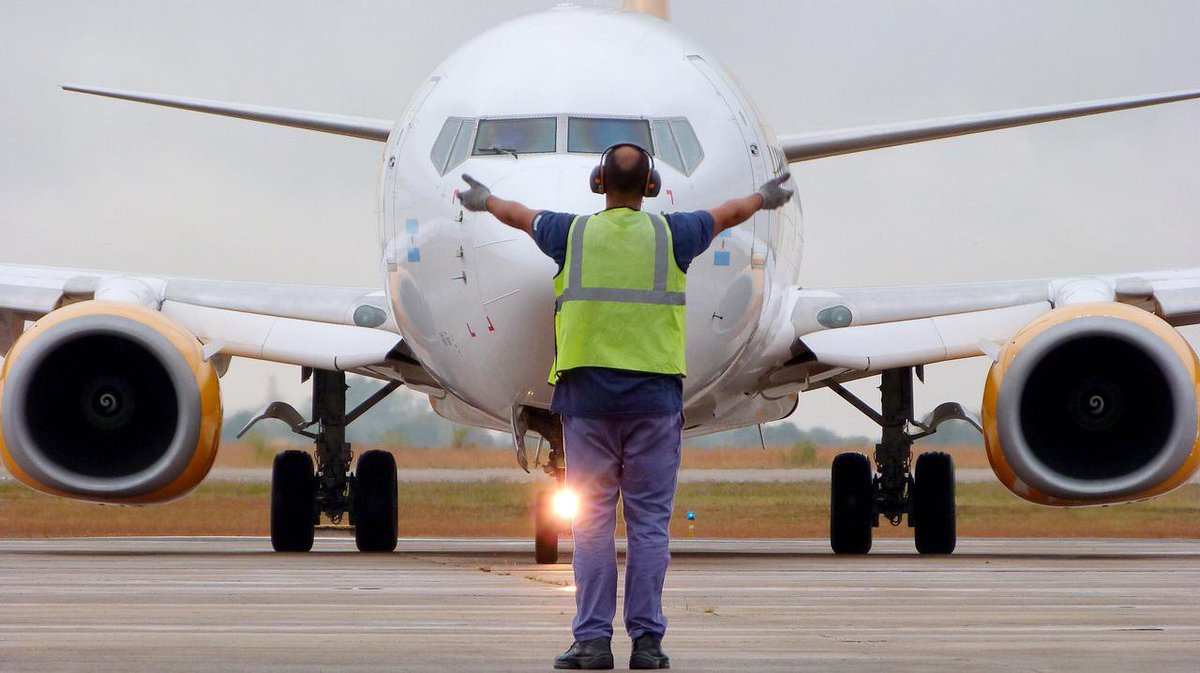 AW | 2019 03 13 20:52 | AIRLINES ROUTES
La low cost Flybondi inicia opeciones en Aeropuerto Rosario
Flybondi inició hoy Miércoles 13 Marzo 2019 sus operaciones regulares a Rosario con su primer vuelo Iguazú-Rosario con dos frecuencias semanales los días Miércoles y Sábados, constituyéndose en la primera aerolínea low cost que conecta a la Provincia de Santa Fe con otras provincias del país.
El vuelo inaugural de Flybondi hacia Rosario fue realizado por una aeronave Boeing 737-800 matrícula LV-HKR que transporta a 189 pasajeros. La aeronave tiene una antigüedad de 13,9 años y efectuó su primer vuelo el 16/04/2005.
El vuelo inaugural arribó a Rosario proveniente de la Provincia de Misiones despegando del Aeropuerto Iguazú a las 16:45 hs aterrizando a las 18:25 hs en el Aeropuerto Internacional Islas Malvinas de Rosario. El vuelo inaugural fue recibido por ejecutivos de Flybondi, autoridades de la ciudad de Rosario y de Iguazú, autoridades Provincia de Santa Fe y Provincia de Misiones y autoridades del Aeropuerto.
El CEO de Flybondi, Sebastián Pereira, señaló que "a partir de hoy Rosario suma mayor conectividad y posibilita la libertad de volar a misioneros y santafecinos con las tarifas más bajas del mercado. Somos la primera aerolínea ultra low cost que aterriza en Santa Fe. Nos entusiasma mucho todo el impacto positivo que va a generar este vuelo, como por ejemplo el empleo directo e indirecto y el crecimiento para todas las actividades del turismo como la hotelería y la gastronomía. Flybondi ya transportó a más de 1.200.000 pasajeros, de los cuales más de 140.000 son personas que volaron por primera vez en su vida. Queremos que más personas tengan la oportunidad de viajar en avión".
Rosario es el destino número 16 de Flybondi, que hoy ya cuenta con 22 rutas operativas, de las cuales 19 son de cabotaje y 3 regionales. Durante el mes de abril comenzará a volar dos rutas más desde Rosario: Salta (23/04) y Tucumán (24/04). Por su parte, Flybondi conecta Puerto Iguazú con Buenos Aires, Mendoza, Córdoba y Rosario.
Flybondi lands in Rosario
Low cost Flybondi starts opaque at Rosario Airport
Flybondi began today Wednesday 13 March 2019 its regular operations to Rosario with its first flight Iguazú-Rosario with two weekly frequencies on Wednesdays and Saturdays, becoming the first low cost airline that connects the Province of Santa Fe with other provinces of the country.
The inaugural flight from Flybondi to Rosario was made by an aircraft Boeing 737-800 registration LV-HKR that transports 189 passengers. The aircraft is 13.9 years old and made its first flight on 04/16/2005.
The inaugural flight arrived in Rosario from the Province of Misiones, taking off from the Iguazú Airport at 4:45 p.m., landing at 6:25 p.m. at the Malvinas Islands International Airport in Rosario. The inaugural flight was received by executives of Flybondi, authorities of the city of Rosario and Iguazú, authorities of the Province of Santa Fe and Province of Misiones and authorities of the Airport.
The CEO of Flybondi, Sebastián Pereira, said that "as of today, Rosario has greater connectivity and allows the freedom to fly missionaries and Santa Fe residents with the lowest rates on the market." We are the first ultra low cost airline that lands in Santa Fe. We are very excited about the positive impact that this flight will generate, such as direct and indirect employment and growth for all tourism activities such as hotels and gastronomy, and Flybondi has already transported more than 1,200,000 passengers. which more than 140,000 are people who flew for the first time in their lives, we want more people to have the opportunity to travel by plane".
Rosario is the 16th destination of Flybondi, which today already has 22 operational routes, of which 19 are cabotage and 3 are regional. During the month of April, two more routes will start flying from Rosario: Salta (23/04) and Tucumán (24/04). For its part, Flybondi connects Puerto Iguazú with Buenos Aires, Mendoza, Córdoba and Rosario. A\W
Ξ A I R G W A Y S Ξ
SOURCE: Airgways.com
DBk: Flybondi.com / Aeropuertorosario.com / Airgways.com / Lacapital.com.ar
AW-POST: 201903132052AR
A\W   A I R G W A Y S ®