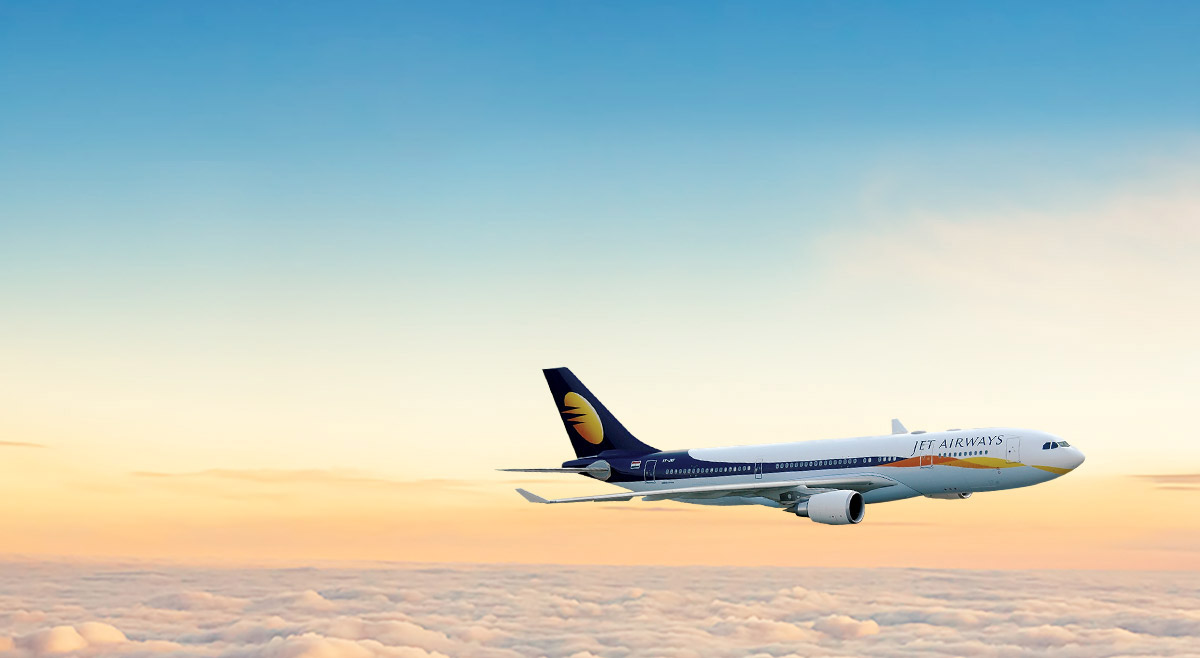 AW | 2019 03 27 11:07 | AIRLINES
Dimite Naresh Goyal Presidente de Jet Airways
El fundador de Jet Airways, Naresh Goyal, renunció a la Presidencia de Jet Airways y renunció a su junta directiva como parte de un plan de rescate de la aerolínea india. Naresh Goyal fundador de Jet Airways se elevó desde sus humildes comienzos hasta convertirse en el rey de los cielos de la aviación en la India. Las deudas masivas han obligado a ceder el control de la aerolínea pionera que fundó. Goyal dejó el cargo de Presidente de Jet Airways el Lunes 25 Marzo 2019 y renunció a su junta directiva como parte de un plan de rescate, marcando el final de una era en la aviación india. "Durante los últimos 25 años, Jet Airways ha sido una forma de vida para mí. Estaría mintiendo, si dijera que este no fue un momento emotivo para mí", expresó Naresh Goyal en un correo electrónico a los clientes de Jet Airways el martes.
Fundador de Jet Airways
Naresh Goyal nació en el Estado de Punjab en 1949. Su infancia estuvo marcada por dificultades financieras después de que su padre, comerciante de joyas, muriera joven. El futuro empresario comenzó su vida laboral vendiendo boletos en la agencia de viajes de su tío, ganando solo 2,300 rupias al mes ($ 33.40) en dinero de hoy. Había poco que sugerir la fama y la fortuna que vendrían. Después de una temporada trabajando como gerente de relaciones públicas para Iraqi Airways, Goyal trabajó como gerente regional para Royal Jordanian Airlines y Philippines Airlines en la década de 1970. En aquel entonces, la India sólo tenía dos líneas aéreas; ambos de propiedad estatal. Fue la apertura de la economía de la India a principios de la década de 1990 que cambiaría la vida de Goyal para siempre. En 1993, lanzó Jet Airways después de que el gobierno indio aprobara una serie de reformas diseñadas para hacer que la economía fuera más impulsada por el mercado. La aerolínea con base en Mumbai se ganó rápidamente la reputación de presentar nuevas iniciativas: Jet fue la primera aerolínea india en ofrecer un programa de viajero frecuente y entretenimiento en vuelo.
Jet Airways, con estilo propio
Jet Airways generó grandes ganancias y vio un aumento en el número de pasajeros al igual que otros transportistas privados, como Damania Airways, East-West Airlines y ModiLuft, que fueron destruidos. "Goyal hizo un trabajo pionero en la aviación india", dijo el analista de la industria Amrit Pandurangi. "Cuando los competidores compraban aviones Boeing más viejos porque eran más baratos, Goyal compraba otros más caros pero más baratos de operar. Se dio cuenta de que los costos de capital eran menos importantes que los costos operacionales, lo que ahorró a Jet millones de dólares", dijo Devesh Agarwal, Editor del sitio web Bangalore Aviation.
Turbulencias en Jet Airways
En 2005, Forbes dijo que Naresh Goyal tenía un patrimonio de casi US$ 2 mil millones de dólares, lo que lo convirtió en la 16ª persona más rica de la India, pero su fortuna estaba a punto de sufrir una fuerte recesión. Los analistas rastrean el inicio de los problemas financieros de Jet Airways hasta su compra en 2006 de Air Sahara por US$ 500 millones de dólares en efectivo. Naresh Goyal ignoró el consejo de los asociados que dijeron que el costo era demasiado alto. Air Sahara recibió el nuevo nombre de JetLite. JetLite es una aerolínea fundada en 1991, cuya oficina principal estaba en Nueva Delhi, India.​ Realizaba operaciones en el Aeropuerto Internacional Indira Gandhi, con servicio VIP, flota de 18 aviones y de 26 destinos entre África y Asia. Ha cesado operaciones el 25 Marzo 2012, cancelando la totalidad de su inversión. Para entonces, Jet Airways ya había sido rescatado por Etihad Airways, con sede en Abu Dhabi, con una inversión de capital de US$ 600 millones de dólares, ya que recibió un golpe de las nuevas aerolíneas de bajo presupuesto, como IndiGo, GoAir y SpiceJet. Cuando las aerolíneas de bajo costo se convirtieron en la norma, Jet Airways continuó operando en una línea de servicio completo. Desafortunadamente, hacia el final, Naresh Goyal no pudo mantenerse al día con un sector de aviación y un entorno empresarial significativamente cambiantes. Jet Airways también se ha visto afectado por la fluctuación de los precios mundiales del crudo y una rupia débil. Tiene deudas de más de US$ 1 mil millones de dólares y no ha podido pagar al personal a tiempo durante varios meses.
En Febrero 2019, aseguró un rescate de US$ 1.19 mil millones de prestamistas, incluido el State Bank of India, para cubrir una brecha de financiamiento. Pero la crisis se profundizó aún más debido a un estancamiento en las conversaciones entre Goyal y los prestamistas, incluido el principal actor Etihad. El estancamiento se atribuyó a la negativa de Goyal a renunciar al control de Jet Airways. Con eso ya resuelto, los acreedores tienen la esperanza de que el segundo mayor operador de India por cuota de mercado pueda salvarse, pero con el fundador ya no pilotea la compañía low cost insignia de la India.
Founding resignation of Jet Airways
Dimitish Naresh Goyal President of Jet Airways
Jet Airways founder Naresh Goyal, resigned as Chairman of Jet Airways and resigned his board of directors as part of a rescue plan for the Indian airline.  Naresh Goyal, founder of Jet Airways, rose from his humble beginnings to become the king of aviation skies in India. The massive debts have forced to cede control of the pioneer airline he founded. Goyal left the post of President of Jet Airways on Monday 25 March 2019 and resigned his board of directors as part of a rescue plan, marking the end of an era in Indian aviation. "For the past 25 years, Jet Airways has been a way of life for me, I would be lying if I said that this was not an emotional moment for me", Naresh Goyal said in an e-mail to Jet Airways customers on Tuesday.
Founder of Jet Airways
Naresh Goyal was born in the State of Punjab in 1949. His childhood was marked by financial difficulties after his father, a jewelry merchant, died young. The future entrepreneur began his working life by selling tickets at his uncle's travel agency, earning only 2,300 rupees a month (US$ 33.40) in today's money. There was little to suggest the fame and fortune that would come. After a season working as a public relations manager for Iraqi Airways, Goyal worked as a regional manager for Royal Jordanian Airlines and Philippines Airlines in the 1970s. Back then, India had only two airlines; both state-owned. It was the opening of the Indian economy in the early 1990s that would change Goyal's life forever. In 1993, he launched Jet Airways after the Indian government approved a series of reforms designed to make the economy more market-driven. The Mumbai-based airline quickly gained a reputation for presenting new initiatives: Jet was the first Indian airline to offer a frequent flyer program and in-flight entertainment.

Jet Airways, with its own style
Jet Airways generated large profits and saw an increase in passenger numbers as did other private carriers, such as Damania Airways, East-West Airlines and ModiLuft, which were destroyed. "Goyal did pioneering work in Indian aviation", said industry analyst Amrit Pandurangi. "When competitors bought older Boeing aircraft because they were cheaper, Goyal bought other more expensive but cheaper to operate, realizing that capital costs were less important than operational costs, which saved Jet millions of dollars", said Devesh Agarwal, Editor of the Bangalore Aviation website.
Turbulence in Jet Airways
In 2005, Forbes said that Naresh Goyal had a net worth of almost US $ 2 billion, which made him the 16th richest person in India, but his fortune was about to suffer a severe recession. Analysts track the start of Jet Airways' financial problems until its 2006 purchase of Air Sahara for US$ 500 million in cash. Naresh Goyal ignored the advice of associates who said the cost was too high. Air Sahara was renamed JetLite. JetLite is an airline founded in 1991 and headquartered in New Delhi, India, operating at the Indira Gandhi International Airport, with VIP service, fleet of 18 aircraft and 26 destinations between Africa and Asia. It has ceased operations on March 25, 2012, canceling the entirety of its investment. By then, Jet Airways had already been rescued by Etihad Airways, based in Abu Dhabi, with a capital investment of US $ 600 million, as it received a blow from the new low-budget airlines, such as IndiGo, GoAir and SpiceJet When low-cost airlines became the norm, Jet Airways continued to operate on a full service line. Unfortunately, towards the end, Naresh Goyal could not keep up with a significantly changing aviation sector and business environment. Jet Airways has also been affected by the fluctuation in world oil prices and a weak rupee. He has debts of more than US$ 1 billion and has not been able to pay staff on time for several months.
In February 2019, he secured a bailout of US$ 1.19 billion from lenders, including the State Bank of India, to cover a financing gap. But the crisis deepened further due to a stalemate in the talks between Goyal and the lenders, including the main actor Etihad. The stalemate was attributed to Goyal's refusal to relinquish control of Jet Airways. With that already resolved, creditors are hoping that India's second largest operator by market share can be saved, but with the founder no longer pilots India's low-cost flagship company. A\W
Ξ A I R G W A Y S Ξ
SOURCE: Airgways.com
DBk: Bangkokpost.com / Jetairways.com / Airgways.com
AW-POST: 201903271107AR
A\W   A I R G W A Y S ®