AW | 2019 08 15 11:13 | AIRPORTS
Aeropuerto de Ciudad del Cabo inyectarán multimillonarias inversiones en los próximos cinco años
El Aeropuerto Internacional de Ciudad del Cabo (CTIA) recibirá una inversión de capital estimada de R7.5 mil millones en los próximos cinco años. Para 2024, CTIA contará con una pista nueva y realineada, así como con terminales nacionales e internacionales renovados, dice el Gerente Senior de Asuntos Corporativos de Airports Company South Africa (ACSA), Deidre Davids. "Es importante que el aeropuerto pueda satisfacer la creciente demanda de pasajeros y carga. La nueva pista y la infraestructura asociada facilitarán un mayor acceso aéreo a Ciudad del Cabo y el Cabo Occidental y permitirán el crecimiento del tráfico de pasajeros y carga que es esencial para el turismo y la actividad económica", expresa la gerente aeroportuaria.
Programa expansión
El próximo programa de expansión está vinculado directamente a facilitar el crecimiento actual y futuro del aeropuerto principal del Cabo Occidental. CTIA ha experimentado un fuerte crecimiento en los últimos tres años, con un total de pasajeros que utilizan el aeropuerto aumentando de 8.4 millones en el año fiscal 2013-14 a 9.7 millones en 2015-16, y a 10.8 millones en el año fiscal 2018-19 un aumento del 29%. Los pasajeros internacionales que hacen uso del aeropuerto han aumentado de 1.4 millones en 2013/14 a 1.6 millones en 2015/16, y a 2.4 millones en el año fiscal 2018/19, un aumento del 71%.
El crecimiento en el número de pasajeros se puede atribuir a la iniciativa Air Access, señala Davids. Esta iniciativa tiene como objetivo retener la base aérea actual y atraer nuevas aerolíneas. "Desde su inicio, hemos visto 15 nuevas rutas y 19 expansiones de ruta hacia y desde CTIA".
Ciudad del Cabo ahora está vinculada directamente a ciudades y países como Singapur, Suiza, Viena y Hong Kong. Hacia finales de año, la ciudad tendrá un vuelo directo a Nueva York cuando United Airlines presente su ruta de Ciudad del Cabo. CTIA ha sido nombrado el aeropuerto líder de África durante tres años por los World Travel Awards, así como el mejor aeropuerto de África durante cuatro años por Skytrax.
La nueva alineación de la pista
CTIA necesita asegurarse de que es capaz de satisfacer la creciente demanda a través de tener la infraestructura adecuada, dice Davids. Sin embargo, la pista principal actual del aeropuerto está demasiado cerca de los edificios de la terminal. "Al realinearlo y moverlo, podremos hacer espacio para la futura expansión hacia el este de las terminales", explica.
CTIA también construirá calles de rodaje paralelas y de salida rápida. La pista principal realineada tendrá una longitud de 3 500 m y se construirá según las especificaciones internacionales del Código F para aviones más grandes. El desarrollo mejorará el acceso para aviones más grandes con una envergadura de 65 mo más, como el Airbus A380. También permitirá que la cantidad de aviones que pueden aterrizar y despegar en CTIA aumente de 30 por hora a 45 por hora. El proyecto para realinear la pista tendrá un costo en la región de R$ 3.8 mil millones.
ACSA obtuvo la autorización ambiental para el proyecto en febrero del año pasado. El proyecto se encuentra actualmente en la fase de preparación de la licitación, y se espera que la construcción comience a principios de 2020. ACSA prevé una construcción de 24 meses y un período de puesta en marcha de seis meses.
Nueva terminal de llegadas nacionales
Lo más destacado de la expansión de la nueva terminal de llegadas nacionales será una ruta de salida rápida disponible para los pasajeros que solo tienen equipaje de mano y no necesitan recoger maletas, dice Davids. El desarrollo también verá aumentar significativamente el tamaño de la sala de equipajes para acomodar carruseles adicionales de recogida de equipajes. Un diseño reconfigurado verá un área nueva y más grande para recibir y saludar. El área minorista actual también se ampliará. La construcción y puesta en marcha de este proyecto demorará aproximadamente 2.5 años. El costo del proyecto será de aproximadamente R688 millones, y la construcción comenzará a principios de 2020. La construcción del proyecto llevará unos 30 meses.
Terminal internacional mejorada
El aumento del 71% de pasajeros a través de la terminal internacional en los últimos cinco años significa que esta instalación pronto alcanzará su capacidad, señala Davids. "El proyecto es de vital importancia para garantizar que podamos satisfacer la creciente demanda de pasajeros". Los viajeros internacionales hacia y desde Ciudad del Cabo tendrán que enfrentar un período de construcción de tres años a medida que se reconstruya la terminal.
Si todo va de acuerdo al plan, la construcción de la nueva terminal internacional comenzará a fines de este año, y la instalación se pondrá en servicio en diciembre de 2023. El costo del proyecto será de aproximadamente R2.8 mil millones. Se ha designado un equipo profesional y actualmente está completando la documentación de la licitación. El proyecto verá la expansión del área de facturación para pasajeros internacionales, así como la adición de dos carruseles de recogida de equipaje. También habrá una reconfiguración de las áreas de seguridad, aduanas, control de pasaportes y llegadas.
Davids espera que CTIA enfrente un poco de dolor en los próximos cinco años a medida que el aeropuerto expanda su huella: "El mayor desafío siempre es operar el aeropuerto mientras está en construcción. Anticipamos que será un viaje lleno de baches, pero valdrá la pena. La intención es garantizar que el aeropuerto sea más eficiente y centrado en el pasajero. Entendemos la magnitud del desafío, pero somos afortunados de tener un equipo de personas apasionadas por lo que hacen y que se asegurarán de que los pasajeros sigan recibiendo una buena experiencia en el aeropuerto, independientemente de la construcción".
Otros aeropuertos
Los otros dos grandes aeropuertos internacionales de Sudáfrica también han mostrado un crecimiento saludable en los últimos años. Según el sitio web de ACSA, airports.co.za, los pasajeros internacionales que utilizan el Aeropuerto Internacional OR Tambo aumentaron de 8,6 millones de pasajeros en el año fiscal 2013/14 a 9,2 millones en 2018/19, lo que representa un aumento del 7%. El total de pasajeros que se movieron por el aeropuerto aumentó en un 12%, de 19.1 millones a 21.3 millones durante el mismo período.
Los pasajeros internacionales que utilizan el Aeropuerto Internacional Rey Shaka crecieron de una base baja de 277 866 en 2013/14 a 367 707 en 2018/19, un aumento del 32%. El total de pasajeros que hacen uso de este aeropuerto relativamente nuevo de Durban creció un 33%, de 4.5 millones en 2013/14 a 6 millones en 2018/19.
La Asociación Internacional de Transporte Aéreo (IATA) dijo en un pronóstico de 2017 que el número de viajes de pasajeros aéreos hacia, desde y dentro de Sudáfrica aumentará más del doble, de 23,6 millones en 2016 a más de 54 millones para 2036. Esto será el resultado de una tasa de crecimiento anual promedio en los viajes aéreos locales e internacionales del país del 4,3%, significativamente por encima de la tasa esperada del 3,5% para la industria global agregada.
El Director General y CEO de IATA, Alexandre de Juniac, dijo a los periodistas a fines del año pasado que la industria global de las aerolíneas estaba "acercándose a una crisis de infraestructura". IATA proyectó que los viajes aéreos globales aumentarían en cuatro mil millones de viajes para 2037 y que la planificación actual de la infraestructura por parte de los gobiernos no era lo suficientemente ambiciosa para satisfacer esa capacidad. Comentó que la gestión del tráfico aéreo se estaba abrochando, con demoras en varios aeropuertos del mundo a medida que el crecimiento de la demanda superó el crecimiento de la capacidad. Señaló una encuesta de pasajeros, en la que el 70% de los pasajeros indicó una sensación de hacinamiento en los aeropuertos.
Cape Town Airport Renovation
Cape Town airport will inject billionaires investments in the next five years
The Cape Town International Airport (CTIA) will receive an estimated capital investment of R7.5 billion over the next five years. By 2024, CTIA will have a new and realigned track, as well as renewed national and international terminals, says Senior Corporate Affairs Manager for Airports Company South Africa (ACSA), Deidre Davids. "It is important that the airport can meet the growing demand for passengers and cargo. The new runway and associated infrastructure will facilitate greater air access to Cape Town and the Western Cape and will allow the growth of passenger and cargo traffic that is essential for tourism and economic activity", says the airport manager.
Expansion program
The next expansion program is directly linked to facilitate the current and future growth of the main airport of the Western Cape. CTIA has experienced strong growth over the past three years, with a total of passengers using the airport increasing from 8.4 million in fiscal year 2013-14 to 9.7 million in 2015-16, and 10.8 million in fiscal year 2018-19 an increase of 29%. International passengers making use of the airport have increased from 1.4 million in 2013/14 to 1.6 million in 2015/16, and to 2.4 million in fiscal year 2018/19, an increase of 71%.
The growth in the number of passengers can be attributed to the Air Access initiative, says Davids. This initiative aims to retain the current air base and attract new airlines. "Since its inception, we have seen 15 new routes and 19 route expansions to and from CTIA".
Cape Town is now directly linked to cities and countries such as Singapore, Switzerland, Vienna and Hong Kong. By the end of the year, the city will have a direct flight to New York when United Airlines presents its route from Cape Town. CTIA has been named the leading airport in Africa for three years by the World Travel Awards, as well as the best airport in Africa for four years by Skytrax.
The new track alignment
CTIA needs to make sure that it is able to meet the growing demand through having the right infrastructure, says Davids. However, the current main runway of the airport is too close to the terminal buildings. "By realigning and moving it, we can make room for future expansion eastward of the terminals", he explains.
CTIA will also build parallel taxiways and fast exit. The realigned main runway will be 3,500 m long and will be built according to the international F Code specifications for larger aircraft. The development will improve access for larger aircraft with a wingspan of 65 m or more, such as the Airbus A380. It will also allow the number of planes that can land and take off in CTIA to increase from 30 per hour to 45 per hour. The project to realign the track will cost R$ 3.8 billion in the region.
ACSA obtained the environmental authorization for the project in February last year. The project is currently in the tender preparation phase, and construction is expected to begin in early 2020. ACSA plans a 24-month construction and a six-month commissioning period.
New national arrivals terminal
The highlight of the expansion of the new national arrivals terminal will be a quick departure route available for passengers who only have hand luggage and do not need to collect luggage, says Davids. The development will also see a significant increase in the size of the luggage room to accommodate additional baggage claim carousels. A reconfigured design will see a new and larger area to receive and greet. The current retail area will also be expanded. The construction and commissioning of this project will take approximately 2.5 years. The cost of the project will be approximately R688 million, and construction will begin in early 2020. Construction of the project will take about 30 months.
Enhanced International Terminal
The 71% increase in passengers through the international terminal in the last five years means that this facility will soon reach capacity, says Davids. "The project is vitally important to ensure that we can meet the growing demand for passengers". International travelers to and from Cape Town will have to face a three-year construction period as the terminal is rebuilt.
If all goes according to plan, construction of the new international terminal will begin later this year and the facility will be inaugurated in December 2023. The cost of the project will be approximately R$ 2.8 billion. A professional team has been assigned and is currently completing the tender documentation. The project foresees the expansion of the international passenger check-in area, as well as the addition of two baggage claim carousels. There will also be a reconfiguration of security, customs, passport and arrival control areas.
Davids expects CTIA to face some pain over the next five years as the airport expands its footprint: "The biggest challenge is always operating the airport while it is under construction. We anticipate it will be a bumpy trip, but it will be worth it. The intention is to ensure that the airport is more efficient and passenger focused. We understand the magnitude of the challenge, but we are fortunate to have a team of people who are passionate about what they do and will ensure that passengers continue to have a good experience at the airport, regardless of construction".
Other airports
South Africa's other two major international airports have also shown healthy growth in recent years. According to the ACSA website, airports.com, international passengers using OR Tambo International Airport increased from 8.6 million passengers in fiscal 2013/14 to 9.2 million in 2018/19, which means that represents a 7% increase. The total number of passengers traveling by the airport increased by 12% from 19.1 million to 21.3 million during the same period.
International passengers using King Shaka International Airport grew from a low base of 277 866 in 2013/14 to 367 707 in 2018/19, an increase of 32%. The total number of passengers using this relatively new Durban airport grew by 33% from 4.5 million in 2013/14 to 6 million in 2018/19.
The International Air Transport Association (IATA) said in a 2017 forecast that the number of air travel to and from South Africa will more than double from 23.6 million in 2016 to over 54 million in 2036. This will be the result of an average annual growth rate in the country's local and international air travel of 4.3%, significantly above the expected rate of 3.5% for the aggregate global sector.
IATA CEO and CEO Alexandre de Juniac told reporters late last year that the global aviation industry was "approaching an infrastructure crisis". IATA projected that global air travel would increase by four billion trips by 2037 and that current infrastructure planning by governments was not ambitious enough to meet this capacity. He noted that air traffic management was slowing, with delays at several airports around the world as demand growth exceeded capacity growth. He noted a survey of passengers, in which 70% of passengers indicated a feeling of overcrowding at airports. A W
Kaapstad-lughawe-opknapping
Kaapstad se lughawe sal in die volgende vyf jaar miljardêrs-beleggings inspuit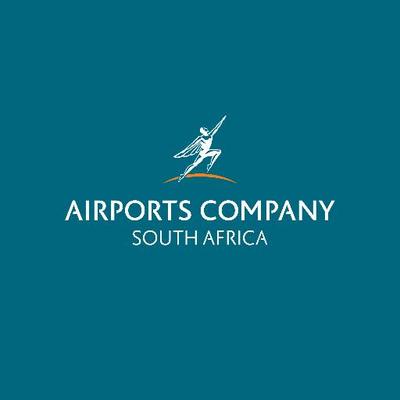 Die Kaapstadse Internasionale Lughawe (CTIA) sal oor die volgende vyf jaar 'n geraamde kapitaalbelegging van R7,5 miljard ontvang. Teen 2024 sal CTIA 'n nuwe en heraangepaste baan hê, sowel as hernude nasionale en internasionale terminale, sê Deidre Davids, bestuurder van korporatiewe aangeleenthede vir die lughawemaatskappy Suid-Afrika (ACSA). "Dit is belangrik dat die lughawe in die groeiende vraag na passasiers en vrag kan voorsien. Die nuwe aanloopbaan en gepaardgaande infrastruktuur sal groter lugtoegang tot Kaapstad en die Wes-Kaap vergemaklik en die groei van passasiers- en vragverkeer moontlik maak, wat noodsaaklik is vir toerisme en ekonomiese aktiwiteit", sê die lughawe-bestuurder.
Uitbreidingsprogram
Die volgende uitbreidingsprogram word direk gekoppel om die huidige en toekomstige groei van die hooflughawe van die Wes-Kaap te vergemaklik. CTIA het die afgelope drie jaar sterk groei beleef, met 'n totaal van passasiers wat die lughawe gebruik van 8,4 miljoen in die boekjaar 2013-14 tot 9,7 miljoen in 2015-16 en 10,8 miljoen in die boekjaar 2018-19. 'n styging van 29%. Internasionale passasiers wat van die lughawe gebruik maak, het toegeneem van 1,4 miljoen in 2013/14 tot 1,6 miljoen in 2015/16, en tot 2,4 miljoen in die boekjaar 2018/19, 'n toename van 71%.
Die groei in die aantal passasiers kan toegeskryf word aan die Air Access-inisiatief, sê Davids. Hierdie inisiatief het ten doel om die huidige lugbasis te behou en nuwe lugdienste te lok. 'Sedert sy ontstaan ​​het ons 15 nuwe roetes en 19 uitbreidings na en van CTIA gesien'.
Kaapstad is nou direk gekoppel aan stede en lande soos Singapoer, Switserland, Wene en Hong Kong. Aan die einde van die jaar sal die stad 'n direkte vlug na New York hê wanneer United Airlines sy roete vanaf Kaapstad aanbied. CTIA is al drie jaar aangewys as die toonaangewende lughawe in Afrika deur die World Travel Awards, asook die beste lughawe in Afrika deur Skytrax vir vier jaar.
Die nuwe baanbelyning
CTIA moet seker maak dat hy in die groeiende vraag kan voorsien deur die regte infrastruktuur te hê, sê Davids. Die huidige hoofbaan van die lughawe is egter te naby aan die terminale geboue. "Deur dit te ontwerp en te skuif, kan ons ruimte maak vir toekomstige uitbreiding oos van die terminale", verduidelik hy.
CTIA sal ook parallelle taxibaanweë bou en vinnig afrit. Die herboude hoofbaan is 3.500 m lank en word gebou volgens die internasionale F-kode spesifikasies vir groter vliegtuie. Die ontwikkeling sal toegang verbeter vir groter vliegtuie met 'n vlerkspan van 65 m of meer, soos die Airbus A380. Dit sal ook toelaat dat die aantal vliegtuie wat in CTIA kan land en opstyg van 30 per uur tot 45 per uur toeneem. Die projek om die baan aan te pas, kos R$ 3,8 miljard in die streek.
ACSA het in Februarie verlede jaar die omgewingsmagtiging vir die projek verkry. Die projek is tans in die tendervoorbereidingsfase en die konstruksie sal na verwagting vroeg in 2020 begin. ACSA beplan 'n konstruksieperiode van 24 maande en 'n ses maande lange ingebruiknemingstyd.
Nuwe nasionale aankomsterminal
Die hoogtepunt van die uitbreiding van die nuwe nasionale aankomsterminal is 'n vinnige vertrekroete wat beskikbaar is vir passasiers wat net handbagasie het en nie bagasie hoef in te samel nie, sê Davids. Die ontwikkeling sal ook 'n beduidende toename in die grootte van die bagasieruim hê om bykomende karusels vir bagasie-eise in te slaan. Met 'n herkonfigureerde ontwerp is daar 'n nuwe en groter gebied om te ontvang en te groet. Die huidige kleinhandelgebied sal ook uitgebrei word. Die konstruksie en inbedryfstelling van hierdie projek sal ongeveer 2,5 jaar duur. Die koste van die projek beloop ongeveer R688 miljoen, en die konstruksie begin vroeg in 2020. Die konstruksie van die projek sal ongeveer 30 maande duur.
Verbeterde internasionale terminale
Die toename van 71% in passasiers deur die internasionale terminale die afgelope vyf jaar beteken dat hierdie fasiliteit binnekort kapasiteit sal bereik, sê Davids. "Die projek is uiters belangrik om te verseker dat ons in die groeiende vraag na passasiers kan voorsien." Internasionale reisigers van en na Kaapstad sal 'n konstruksieperiode van drie jaar moet ondervind, aangesien die terminale herbou word.
As alles volgens plan verloop, sal die konstruksie van die nuwe internasionale terminale aan die einde van hierdie jaar begin, en die installasie word in Desember 2023 in gebruik geneem. Die koste van die projek is ongeveer R2,8 miljard. 'N Professionele span is aangewys en is tans besig om die tenderdokumentasie te voltooi. Die projek sal die uitbreiding van die check-in-area vir internasionale passasiers insluit, sowel as die toevoeging van twee karusels vir bagasie-eise. Daar sal ook 'n herkonfigurasie van sekuriteits, doeane, paspoortbeheer en aankomergebiede wees.
Davids verwag dat CTIA in die volgende vyf jaar 'n bietjie pyn sal ervaar, aangesien die lughawe sy voetspoor uitbrei: "Die grootste uitdaging is om die lughawe altyd te bedryf terwyl hy in aanbou is. Ons verwag dat dit 'n hobbelige reis gaan wees, maar dit sal die moeite werd wees. Die bedoeling is om te verseker dat die lughawe doeltreffender en gefokus op die passasier is. Ons verstaan ​​die omvang van die uitdaging, maar ons is gelukkig om 'n span mense te hê wat passievol is oor wat hulle doen en wat sal sorg dat passasiers voortgaan om 'n goeie ervaring op die lughawe te ontvang, ongeag die konstruksie".
Ander lughawens
Die ander twee belangrikste internasionale lughawens in Suid-Afrika het ook die afgelope paar jaar gesonde groei getoon. Luidens die ACSA-webwerf, Airport.co.za, het internasionale passasiers wat die OR Tambo Internasionale Lughawe gebruik, toegeneem van 8,6 miljoen passasiers in die boekjaar 2013/14 tot 9,2 miljoen in 2018/19, wat Dit verteenwoordig 'n styging van 7%. Die totale aantal passasiers wat deur die lughawe beweeg het met 12% gestyg, van 19,1 miljoen tot 21,3 miljoen gedurende dieselfde tydperk.
Internasionale passasiers wat die King Shaka Internasionale Lughawe gebruik, het van 'n lae basis van 277 866 in 2013/14 tot 367 707 in 2018/19 gegroei, 'n toename van 32%. Die totale aantal passasiers wat van hierdie relatief nuwe Durbanse lughawe gebruik maak, het met 33% gegroei, van 4,5 miljoen in 2013/14 tot 6 miljoen in 2018/19.
Die Internasionale Lugvervoervereniging (IATA) het in 'n voorspelling van 2017 gesê dat die aantal reisigers na en van Suid-Afrika meer as verdubbel, van 23,6 miljoen in 2016 tot meer as 54 miljoen teen 2036. Dit sal die resultaat wees van 'n gemiddelde jaarlikse groeikoers in plaaslike en internasionale lugreise van die land van 4,3%, aansienlik hoër as die verwagte koers van 3,5% vir die totale wêreldbedryf.
Die uitvoerende hoof en uitvoerende hoof van IATA, Alexandre de Juniac, het einde verlede jaar aan verslaggewers gesê dat die wêreldwye lugvaartbedryf "n infrastruktuurkrisis nader". IATA het voorspel dat wêreldwye lugreise teen 2037 met vier biljoen reise sou toeneem en dat die huidige infrastruktuurbeplanning deur regerings nie ambisieus genoeg was om aan hierdie kapasiteit te voldoen nie. Hy het opgemerk dat die bestuur van lugverkeer besig is om te buk, met vertragings in verskeie lughawens regoor die wêreld, aangesien die vraaggroei kapasiteitsgroei oorskry het. Hy het kennis geneem van 'n passasiersopname waarin 70% van die passasiers 'n gevoel van oorbevolking op lughawens aandui. A \ W
Ξ A I R G W A Y S Ξ
SOURCE: Airgways.com
DBk: Airports.co.za / Getaway.co.za / Iol.co.za / Thefullgull.com / Listwand.com
AW-POST: 201908151113AR
A\W   A I R G W A Y S ®