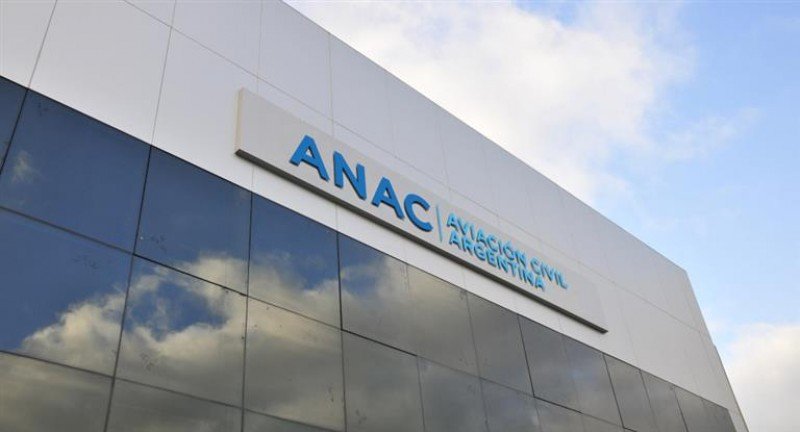 AW | 2019 11 29 12:39 | AVIATION ORGANISMS
Se levantó el paro de operaciones de la ANAC proyectado para 29/11 en los aeropuertos de Argentina
La medida de fuerza anunciada para este Viernes 29/11 por los operarios que realizan el Control en Tierra de las aeronaves quedó momentáneamente sin efecto. Los trabajadores de la Administración Nacional de Aviación Civil (ANAC) habían anunciado para este Viernes 29/11 la realización de un paro que afectaba las operaciones en más de 20 aeropuertos del país. "Se puede generar el colapso de los aeropuertos. Tuvimos una charla con el secretario de Trabajo, Lucas Aparicio, y dejamos en cuarto intermedio la medida de fuerza. Nos convocaron a una audiencia para el día martes en la Secretaría de Modernización que es la que tiene el conflicto en este momento", llegó a advertir Marcelo Belelli, Secretario General de la Asociación de Trabajadores del Estado (ATE). Sin embargo, pasado el mediodía del 28/11, una reunión en la que se dejó la medida sin efecto. Desde ANAC también confirmaron los términos que se acordaron en esa reunión. De todos modos, habrá asambleas durante el viernes, aunque se espera que no afecten el normal desarrollo de la actividad en los aeropuertos.
El conflicto
Marcelo Belelli explicó que la protesta se produce ante una frustrada negociación salarial con las autoridades de la ANAC Argentina y ante el ajuste y el achiquede la estructura del organismo. Los trabajadores de ATE en ANAC aseguraron que la medida de fuerza iba a contar con la adhesión del personal que presta servicios auxiliares para el control terrestre y las tareas de sanidad, entre otras.
La disputa de los gremialistas entró en instancia de conciliación obligatoria el pasado 10 Septiembre 2019 pero, según dijo Belelli, todavía no hubo avances positivos en sus reclamos para poner en marcha un plan de reencasillamiento que traía aparejada la mejora salarial de más de 150 compañeros en todo el país.
El pasado 11 Noviembre 2019, más de 125 vuelos cancelados de Aerolíneas Argentinas y Austral Líneas Aéreas, tanto en el Aeropueerto Jorge Newbery como del Aeropuerto Internacional Ezeiza, y alrededor de 15.000 pasajeros afectados fue el saldo de un conflicto entre los afiliados a la Asociación del Personal Técnico Aeronáutico (APTA) y la empresa por la ausencia de un operador especializado para el despacho de los servicios.
Stop ANAC Argentina's unemployment
The ANAC operations stop projected for 29/11 at Argentina airports was lifted
The measure of force announced for this Friday 29/11 by the operators that carry out the Ground Control of the aircraft was momentary without effect. The workers of the National Civil Aviation Administration (ANAC) had announced for Friday 29/11 the realization of a strike that affected operations in more than 20 airports in the country. "It can generate the collapse of airports. We had a talk with the Secretary of Labor, Lucas Aparicio, and we left the measure of strength in the middle room. We were summoned to an audience for Tuesday at the Ministry of Modernization, which is the one with the conflict at this time", Marcelo Belelli, Secretary-General of the Association of State Workers (ATE), warned. However, after noon on 11/28, a meeting in which the measure was left without effect. The ANAC also confirmed the terms agreed at that meeting. Anyway, there will be assemblies during Friday, although it is expected that they will not affect the normal development of the activity in the airports.
The conflict
Marcelo Belelli explained that the protest occurs in the face of frustrated salary negotiation with the authorities of the ANAC Argentina and the adjustment and reduction of the structure of the organization. The workers of ATE in ANAC assured that the measure of force was going to count on the adhesion of the personnel that provides auxiliary services for the terrestrial control and the sanitation tasks, among others.
The trade unionists' dispute entered into an obligatory conciliation instance on September 10, 2019, but, according to Belelli, there were still no positive advances in their claims to implement a re-typesetting plan that resulted in the salary improvement of more than 150 colleagues in the whole country.
On November 11, 2019, more than 125 flights canceled from Aerolíneas Argentinas and Austral Líneas Aéreas, both at the Jorge Newbery Airport and the Ezeiza International Airport, and around 15,000 affected passengers resulted in a conflict between the affiliates of the Association of the Aeronautical Technical Personnel (APTA) and the company due to the absence of a specialized operator for the dispatch of services.
Ξ A I R G W A Y S Ξ
SOURCE: Airgways.com
DBk: Anav.gov.ar / Hosteltur.com / Airgways.com
AW-POST: 201911291239AR
A\W   A I R G W A Y S ®