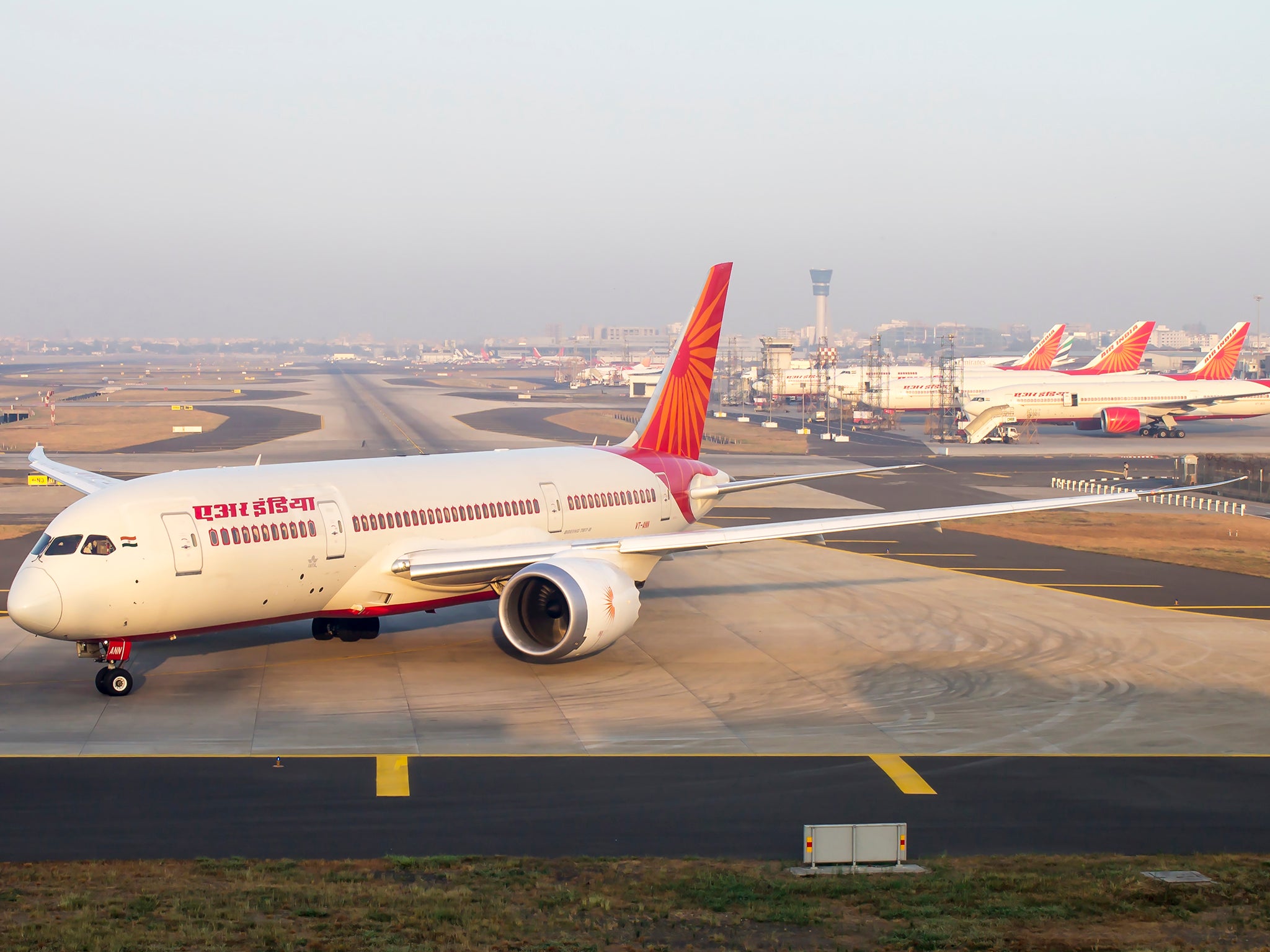 AW | 2019 11 29 08:34 | AIRLINES / GOVERNMENT
El Gobierno de la India necesitará vender Air India para no llegar a la quiebra
El Gobierno de la India está esforzándose por concluir con la venta de la aerolínea Air India Ltd. para evitar la quiebra a futuro. El Ministro de Aviación, Hardeep Singh Puri, ha expresado este Miércoles 27/11 a la Cámara Alta del Parlamento indúsobre el impacto del posible cierre del transportista en el sector de la aviación.
Impacto de quiebra
La aerolínea Air India, junto con sus filiales Alliance Air y Air India Express con 169 aviones en su conjunto, ppodría desencadenar una crisis de precios en el mercado aéreo. Esto conducirá a una escasez de capacidad, similar a la que se vio después de que Jet Airways se puso a tierra en Abril 2019, lo que aumentará las tarifas a corto plazo. Los competidores se beneficiarán hasta que se redistribuya la capacidad de la aerolínea, tanto en términos de mayor participación en el mercado interno como de tarifas más elevadas. A raíz del cierre, dichas aerolíneas pueden informar mejores resultados financieros.
Air India vuela a 43 ciudades en 31 países, además de 55 ciudades dentro de India. La aerolínea nacional conecta muchos destinos nacionales, incluidos varios como Pasighat y Kullu que la mayoría de las aerolíneas no consideran rentables. Air India es también la aerolínea internacional india más grande en términos de conectividad y kilómetros de asientos disponibles. Si la aerolínea cierra, los pasajeros no tendrán más opción que elegir transportistas extranjeros para viajar a muchos destinos en el extranjero. Air India es actualmente la única aerolínea india que vuela a destinos internacionales de larga distancia y también opera varios vuelos directos.
En caso de quiebra, los slots se redistribuirían a otros operadores. En Febrero 2019, Air India Assets Holding Ltd (AIAHL) seleccionó préstamos de capital de trabajo acumulados que no están respaldados por ningún activo, cuatro subsidiarias, activos no básicos como pintura y artefactos, banco de tierra y otros activos no operativos. El Centro planea vender los activos estacionados en AIAHL.
Inyección de fondos
El gobierno informó recientemente a la Cámara Alta del Parlamento que no tiene más planes para inyectar fondos en la aerolínea. Desde 2012, ha infundido alrededor de ₹ 28,000 millones de rupias en la aerolínea, como parte de un plan de respuesta aprobado por el gobierno anterior de la UPA. La aerolínea nunca ha reportado ganancias desde su fusión con Indian Airlines. La aerolínea anteriormente gastó cerca de US$ 4,000-4,500 millones de rupias al año para pagar su deuda. Se espera que esta cifra baje a ₹ 1,400-1,500 millones de rupias.
Númros de Air India
Los pasivos de Air India están cerca de ₹ 22,000 millones de rupias. Esto se suma a la deuda de alrededor de ₹ 58,000 millones de rupias, incluido el capital de trabajo y la deuda de los aviones, que la aerolínea ha acumulado. Los pasivos de la aerolínea incluyen alrededor de ₹ 5,000 millones de rupias pendientes con compañías de comercialización de petróleo, alrededor de ₹ 5,000 millones de rupias pendientes con operadores de aeropuertos privados y estatales y alrededor de ₹ 8,000 millones de rupias pasivos contingentes por la reserva anticipada de boletos. Esto aparte, la línea aérea debe sus otros proveedores diversos cierran a ₹ 4.000 millones de rupias.
Government bets on privatizing Air India
The Government of India will need to sell Air India to avoid bankruptcy
The Government of India is striving to conclude with the sale of the Air India Ltd. airline to avoid future bankruptcy. The Minister of Aviation, Hardeep Singh Puri, expressed this Wednesday 27/11 to the Upper House of Parliament about the impact of the possible closure of the carrier in the aviation sector.
Bankruptcy Impact
The airline Air India, together with its subsidiaries Alliance Air and Air India Express with 169 planes as a whole, could trigger a price crisis in the air market. This will lead to a shortage of capacity, similar to what was seen after Jet Airways was grounded in April 2019, which will increase short-term rates. Competitors will benefit until the airline's capacity is redistributed, both in terms of greater participation in the domestic market and higher rates. Following the closure, these airlines can report better financial results.
Air India flies to 43 cities in 31 countries, in addition to 55 cities within India. The national airline connects many national destinations, including several such as Pasighat and Kullu that most airlines do not consider profitable. Air India is also the largest Indian international airline in terms of connectivity and kilometers of seats available. If the airline closes, passengers will have no choice but to choose foreign carriers to travel to many destinations abroad. Air India is currently the only Indian airline that flies to international long-distance destinations and also operates several direct flights.
In case of bankruptcy, the slots would be redistributed to other operators. In February 2019, Air India Assets Holding Ltd (AIAHL) selected accumulated working capital loans that are not backed by any assets, four subsidiaries, non-core assets such as paint and artifacts, land bank and other non-operating assets. The Center plans to sell the assets stationed in AIAHL.
Injection of more funds
The government recently informed the Upper House of Parliament that it has no more plans to inject funds into the airline. Since 2012, it has infused around ₹ 28,000 crores in the airline, as part of a response plan approved by the previous UPA government. The airline has never reported earnings since its merger with Indian Airlines. The airline previously spent about Rs. 4,000-4,500 million a year to pay off its debt. This figure is expected to fall to ₹ 1,400-1,500 crore.
Air India numbers
Air India's liabilities are close to ₹ 22,000 crore. This adds to the debt of around ₹ 58,000 crore, including working capital and aircraft debt, which the airline has accumulated. The airline's liabilities include around ₹ 5,000 million rupees pending with oil marketing companies, around ₹ 5,000 million rupees pending with state and private airport operators and around ₹ 8,000 million rupees contingent liabilities for early booking of tickets. This aside, the airline owes its other diverse suppliers close to ₹ 4,000 crore.
एयर इंडिया के निजीकरण पर सरकार का दांव
दिवालियापन से बचने के लिए भारत सरकार को एयर इंडिया को बेचने की आवश्यकता होगी
भारत सरकार भविष्य के दिवालियापन से बचने के लिए एयर इंडिया लिमिटेड एयरलाइन की बिक्री के साथ निष्कर्ष निकालने का प्रयास कर रही है। उड्डयन मंत्री हरदीप सिंह पुरी ने विमानन क्षेत्र में वाहक के संभावित बंद के प्रभाव के बारे में बुधवार 27/11 को संसद के ऊपरी सदन में व्यक्त किया।
दिवालियापन प्रभाव
एयरलाइन एयर इंडिया, अपनी सहायक कंपनियों एलायंस एयर और एयर इंडिया एक्सप्रेस के साथ एक साथ 169 विमानों के साथ, एयर मार्केट में मूल्य संकट का कारण बन सकती है। इससे क्षमता की कमी हो जाएगी, जैसा कि अप्रैल 2019 में जेट एयरवेज के मैदान में आने के बाद देखा गया था, जो अल्पकालिक दरों में वृद्धि करेगा। घरेलू बाजार में अधिक से अधिक भागीदारी और उच्च दरों के मामले में, एयरलाइन की क्षमता को पुनर्वितरित होने तक प्रतियोगियों को लाभ होगा। बंद होने के बाद, ये एयरलाइन बेहतर वित्तीय परिणाम रिपोर्ट कर सकती हैं।
भारत के 55 शहरों के अलावा, 31 देशों में 43 शहरों में एयर इंडिया की उड़ान भरी जाती है। राष्ट्रीय एयरलाइन कई राष्ट्रीय स्थलों को जोड़ती है, जैसे पासीघाट और कुल्लू जैसे कई, जो अधिकांश एयरलाइनों को लाभदायक नहीं मानते हैं। कनेक्टिविटी और उपलब्ध सीटों के किलोमीटर के मामले में भी एयर इंडिया सबसे बड़ी भारतीय अंतर्राष्ट्रीय एयरलाइन है। यदि एयरलाइन बंद हो जाती है, तो यात्रियों के पास विदेश में कई गंतव्यों की यात्रा के लिए विदेशी वाहक चुनने के अलावा कोई विकल्प नहीं होगा। एयर इंडिया वर्तमान में एकमात्र भारतीय एयरलाइन है जो अंतर्राष्ट्रीय लंबी दूरी के गंतव्यों के लिए उड़ान भरती है और कई सीधी उड़ानें भी संचालित करती है।
दिवालियापन के मामले में, स्लॉट को अन्य ऑपरेटरों को पुनर्वितरित किया जाएगा। फरवरी 2019 में, एयर इंडिया एसेट्स होल्डिंग लिमिटेड (एआईएएचएल) ने संचित कार्यशील पूंजी ऋणों का चयन किया, जो किसी भी संपत्ति, चार सहायक, गैर-प्रमुख संपत्ति जैसे पेंट और कलाकृतियों, भूमि बैंक और अन्य गैर-ऑपरेटिंग परिसंपत्तियों द्वारा समर्थित नहीं हैं। केंद्र की योजना AIAHL में तैनात परिसंपत्तियों को बेचने की है।
अधिक निधियों का इंजेक्शन
सरकार ने हाल ही में संसद के ऊपरी सदन को सूचित किया कि उसके पास एयरलाइन में धन इंजेक्ट करने की कोई और योजना नहीं है। पिछली UPA सरकार द्वारा अनुमोदित प्रतिक्रिया योजना के एक हिस्से के रूप में, 2012 के बाद से, यह एयरलाइन में लगभग, 28,000 करोड़ का निवेश कर चुकी है। एयरलाइन ने इंडियन एयरलाइंस के साथ विलय के बाद से कमाई की सूचना नहीं दी है। एयरलाइन ने अपने ऋण का भुगतान करने के लिए पहले एक साल में लगभग 4,,000-4,500 करोड़ रुपये खर्च किए। इस आंकड़े के घटकर -1 1,400-1,500 करोड़ होने की उम्मीद है।
एयर इंडिया का नंबर
एयर इंडिया की देनदारियां close 22,000 करोड़ के करीब हैं। यह कार्यशील पूंजी और विमान ऋण सहित लगभग of 58,000 करोड़ के ऋण को जोड़ता है, जो एयरलाइन ने जमा किया है। एयरलाइन की देनदारियों में, 5,000 मिलियन रुपये तेल विपणन कंपनियों के साथ लंबित हैं, लगभग li 5,000 मिलियन रुपये राज्य और निजी हवाई अड्डे के ऑपरेटरों के साथ लंबित हैं और प्रारंभिक बुकिंग के लिए लगभग 8,000 मिलियन रुपये आकस्मिक देयताएं हैं। टिकटों की। इस तरफ, एयरलाइन ने अपने अन्य विविध आपूर्तिकर्ताओं का ow 4,000 करोड़ के करीब बकाया है।
Ξ A I R G W A Y S Ξ
SOURCE: Airgways.com
DBk: Airindia.in / Aigways.com / Livemint.com
AW-POST: 201911290834AR
A\W   A I R G W A Y S ®