AW | 2020 02 02 08:14 | AIRLINES / GOVERNMENT
American y el Sindicato de Mecánicos arribarían a acuerdo con los trabajadores
Las negociaciones entre American Airlines y los sindicatos que representan a los mecánicos y los trabajadores del servicio de la flota han continuado durante un período de cuatro años. Las reuniones recientes están estimulando llegar a un acuerdo después de una larga y polémica negociación entre American Airlines y sus mecánicos y trabajadores del servicio de flotas. Según múltiples informes, las dos partes han llegado a un acuerdo tentativo para un nuevo contrato valorado en US$ 4,2 mil millones.
Nuevos acuerdos
El nuevo acuerdo salarial permitirá obtener bonos que varían de US$ 3.000 a US$ 6.000 y los aumentos salariales entre 4% a 18%. Esto se suma a los aumentos de la tasa de pago entre el 23% y el 56%, proporcionados por American en 2016. El contrato incluye una fórmula de participación en los beneficios de la mejor industria que podría ser un precedente. Proporciona el 10% de los primeros US$ 2.5 mil millones de ingresos antes de impuestos de American, así como el 20% de los ingresos antes de impuestos por encima de US$ 2.5 mil millones.
El acuerdo también protege contra la tercerización y la deslocalización, dos problemas que fueron importantes para los dos sindicatos, la Asociación Internacional de Maquinistas y el Sindicato de Trabajadores del Transporte. En conjunto, representan a unos 31.000 mecánicos y trabajadores de servicio de flota en American. El Presidente de TWU, John Samuelsen, dijo: "Este contrato es una victoria para los miembros del sindicato. Hemos asegurado un aumento salarial líder en la industria, mejorado significativamente nuestras condiciones de trabajo y, lo que es más importante, aumentamos la cantidad de trabajo de mantenimiento de aeronaves que se realizará en los Estados Unidos".
Por su parte, el CEO de American Airlines, Doug Parker ha expresado: "Los miembros de nuestro equipo de mantenimiento y servicios relacionados y de flota son los mejores en el negocio y trabajan increíblemente duro para cuidar a nuestros clientes. Se merecen contratos que incluyan mejoras significativas en los salarios, la calidad de vida y la protección laboral".
American-Mechanics reach tentative agreement
American and the Mechanics Union would reach an agreement with the workers
Negotiations between American Airlines and the unions representing mechanics and fleet service workers have continued for a period of four years. Recent meetings are encouraging an agreement after a long and controversial negotiation between American Airlines and its mechanics and fleet service workers. According to multiple reports, the two parties have reached a tentative agreement for a new contract valued at US$ 4.2 billion.
New agreements
The new salary agreement will allow obtaining bonuses that vary from US$ 3,000 to US$ 6,000 and salary increases between 4% to 18%. This adds to the increases in the payment rate between 23% and 56%, provided by American in 2016. The contract includes a benefit-sharing formula from the best industry that could be a precedent. It provides 10% of the first US$ 2.5 billion of income before American taxes, as well as 20% of income before taxes above US$ 2.5 billion.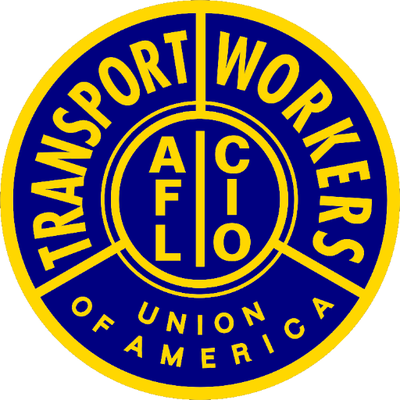 The agreement also protects against outsourcing and relocation, two problems that were important for the two unions, the International Association of Machinists and the Transport Workers Union. Together, they represent about 31,000 mechanics and fleet service workers at American. TWU President John Samuelsen said: "This contract is a victory for union members. We have ensured an industry-leading salary increase, significantly improved our working conditions and, more importantly, we increase the amount of aircraft maintenance work that will be done in the United States".
For his part, the CEO of American Airlines, Doug Parker has said: "The members of our fleet maintenance and related services team are the best in the business and work incredibly hard to take care of our customers. They deserve contracts that include significant improvements in wages, quality of life and labor protection".
Ξ A I R G W A Y S Ξ
SOURCE: Airgways.com
DBk: Aa.com / Goiam.org / Twu.org / Winknews.com
AW-POST: 202002020814AR
A\W   A I R G W A Y S ®