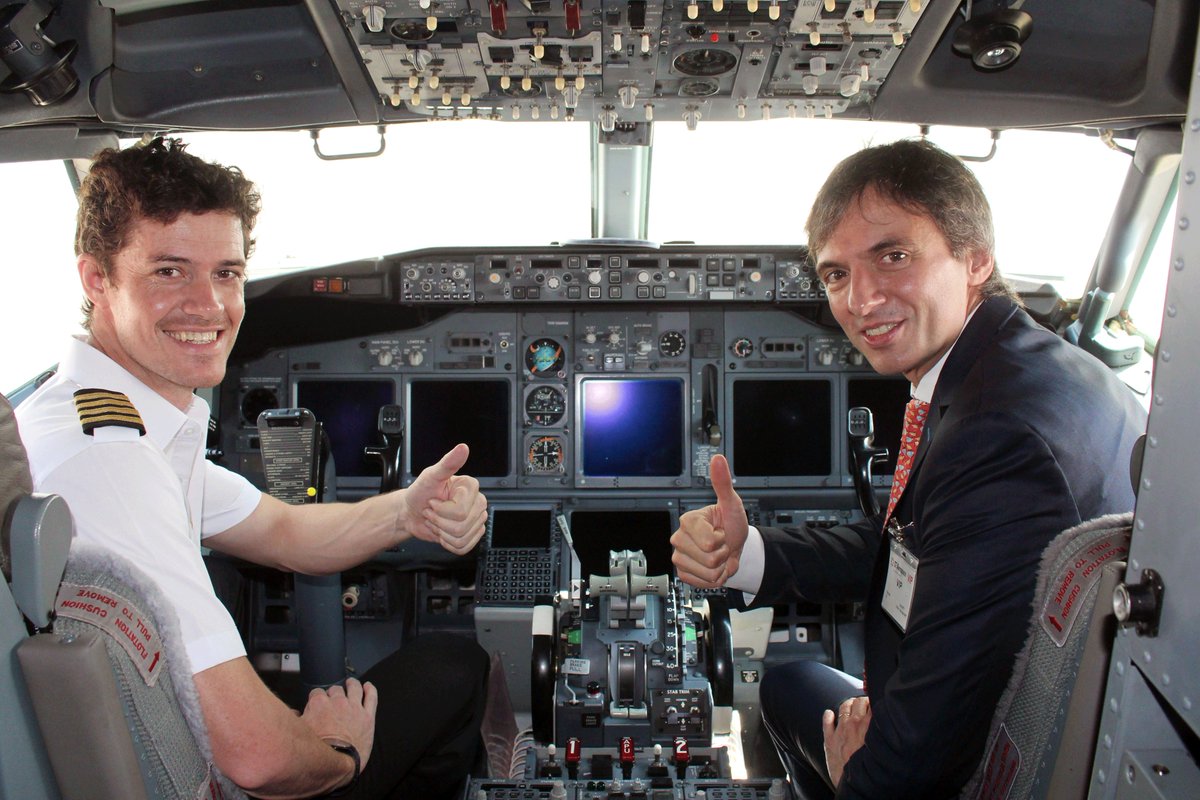 AW | 2020 03 04 13:47 | AIRLINES
La aerolínea low cost argentina amplía personal de tripulación de vuelo
Flybondi Líneas Aéreas ultra low cost de Argentina, inicia la búsqueda de siete nuevos comandantes para continuar enfocados en la expansión de sus servicios en Argentina y la región. Los comandantes se incorporarán al actual equipo de tripulaciones de vuelo compuesto por una plantilla de 58 pilotos de Boeing 737-800.
Postulaciones
Todos aquellos pilotos que quieran sumarse a la primera low cost de Argentina y formar parte de una aerolínea con el claro propósito de cambiar la manera de comprar, viajar y hacer que el transporte aéreo sea para todos, pueden conocer todos los requisitos en https://flybondi.breezy.hr/p/a9962725cfda.
Flybondi con dos años de antigüedad en las operaciones comerciales en Argentina, conserva durante varios meses consecutivos siendo la aerolínea del país con mejor nivel de ocupación de sus vuelos alcanzando un 91% de factor de ocupación en Enero 2020 y conectando 20 destinos a través de 24 rutas, de las cuales 18 son domésticas y 6 regionales en Sudamérica. En sus primeros veinticuatro meses ha logrado transportar a más de 2.5 millones de pasajeros, de los cuáles más de 500.000 volaron en avión por primera vez en su vida.
Flybondi looks for pilots
Argentina's low-cost airline expands flight crew personnel
Flybondi Líneas Aéreas ultra-low-cost of Argentina, begins the search for seven new commanders to continue focusing on the expansion of its services in Argentina and the region. Commanders will join the current flight crew team consisting of a staff of 58 Boeing 737-800 pilots.
Applications
All those pilots who want to join the first low cost of Argentina and be part of an airline with the clear purpose of changing the way to buy, travel and make air travel for everyone, can meet all the requirements at https://flybondi.breezy.hr/p/a9962725cfda.
Flybondi, two years old in commercial operations in Argentina, retains for several consecutive months being the country's airline with the best occupancy level of its flights reaching 91% occupancy factor in January 2020 and connecting 20 destinations through 24 routes, of which 18 are domestic and 6 regional in South America. In its first twenty-four months, it has managed to transport more than 2.5 million passengers, of which more than 500,000 flew by plane for the first time in its life.
Ξ A I R G W A Y S Ξ
SOURCE: Airgways.com
DBk: Delta.com / Airgways.com
AW-POST: 202003041347AR
A\W   A I R G W A Y S ®