AW | 2020 03 30 15:55 | AIR TRAFFIC / AVIATION SAFETY
Vuelos se reinician en el epicentro de coronavirus de Hubei en China
Según la Administración de Aviación Civil de China (CAAC), a excepción del Aeropuerto Internacional de Tianhe/Wuhan, la capital de la Provincia de Hubei, todos los vuelos de pasajeros y carga en rutas aéreas nacionales a través de aeropuertos en Hubei se reanudaron a partir del Domingo 29/03. La provincia afectada por la pandemia del Coronavirus (COVID-19) levantó las restricciones de viaje al tráfico de la autopista en todas las áreas, excepto Wuhan, el 25 Marzo 2020, con todos los puntos de control en las salidas de las autopistas, las carreteras nacionales y provinciales se reabrieron en dos días, a medida que el brote del virus continúa dominando.
Provincia Hubei
China ha reanudado todos los vuelos nacionales en la Provincia de Hubei, salvo los del aeropuerto de Wuhan, después de que las autoridades regionales informaron habitualmente que no había nuevos casos de virus. El gobierno reportó 31 nuevos casos y cuatro nuevas muertes el Domingo en todo el país, lo que sitúa el total de muertos oficiales en el continente en 3.304, y el total de infecciones en 81.470. Pero Hubei, donde los casos de Coronavirus se informaron por primera vez a fines de 2019, no declaró nuevos casos por sexto día consecutivo. Si bien viajar dentro y fuera de la ciudad de Wuhan sigue siendo difícil, las empresas han comenzado a reabrir con personal con máscaras y guantes.
Los aeropuertos de la Provincia de Hubei dejaron despegar alrededor de 100 vuelos el Domingo 29/03. También se han instalado áreas de aislamiento para poner en cuarentena a pacientes con presuntos virus. Además de permitir vuelos a otras partes de China, Hubei también levantó las restricciones a los viajes por carretera fuera de la provincia en todas las áreas, excepto Wuhan la semana pasada.
Existen puntos de control en todas las salidas principales de la autopista para escanear las temperaturas de los conductores. Sin embargo, la provincia noroccidental de Gansu informó el 29/03 un nuevo caso en un viajero que logró regresar de Hubei con un código de salud que se declaraba libre del virus. Hubei es un importante centro de viajes domésticos en China, con una gran parte de las conexiones nacionales que aterrizan en los aeropuertos de la provincia. El Domingo, a un total de 153 ciudadanos taiwaneses que habían sido atrapados en Hubei por el cierre también se les permitió regresar a Taiwán, donde ahora están en cuarentena.
Beijing
Un total de 100 vuelos internacionales originalmente con destino a Beijing habían sido desviados a otras 12 ciudades hasta el domingo, según una fuente de la máxima autoridad de aviación de China. El número diario de pasajeros entrantes a través de los aeropuertos de China disminuirá a alrededor de 4,000 esta semana desde 25,000 en el pico, ya que China ha intensificado las medidas para protegerse contra las infecciones por Coronavirus importadas, dijo Jin Junhao, un funcionario de la Administración de Aviación Civil de China, en una conferencia de prensa celebrada en Beijing el Lunes 30/03.
A partir del 23 Marzo 2020, todos los vuelos internacionales con destino a Beijing deben ser desviados a otros doce aeropuertos, a saber, Tianjin, Hohhot, Taiyuan, Shanghai Pudong, Shijiazhuang, Jinan, Qingdao, Nanjing, Shenyang, Dalian, Zhengzhou y Xi'an para los procedimientos. antes de que se les permita ingresar a Beijing y más allá. Del 19 al 29 Marzo 2020, las aerolíneas chinas se detuvieron y persuadieron a 443 pasajeros en el extranjero con síntomas de fiebre para que no abordaran aviones, dijo Jin Junhao.
Hubei epicenter COVID-19 restarts flights
Flights restart at China's Hubei coronavirus epicenter
According to the Chinese Civil Aviation Administration (CAAC), with the exception of Tianhe/Wuhan International Airport, the capital of Hubei Province, all passenger and cargo flights on domestic air routes through airports in Hubei were resumed to from Sunday 03/29. The province affected by the Coronavirus pandemic (COVID-19) lifted travel restrictions on highway traffic in all areas except Wuhan on March 25, 2020, with all checkpoints at highway exits, the National and provincial highways reopened in two days, as the virus outbreak continues to dominate.
Hubei Province
China has resumed all domestic flights in Hubei Province, except those at Wuhan Airport, after regional authorities routinely reported that there were no new cases of the virus. The government reported 31 new cases and four new deaths on Sunday across the country, putting the official death toll on the continent at 3,304, and the total infections at 81,470. But Hubei, where Coronavirus cases were first reported in late 2019, did not declare new cases for the sixth consecutive day. While traveling in and out of Wuhan City remains difficult, companies have begun reopening with staff wearing masks and gloves.
Hubei Province airports let off around 100 flights take off on Sunday 29/03. Isolation areas have also been installed to quarantine patients with suspected viruses. In addition to allowing flights to other parts of China, Hubei also lifted restrictions on road trips outside the province in all areas except Wuhan last week.
There are checkpoints at all major highway exits to scan driver temperatures. However, the northwestern province of Gansu reported a new case on 29/03 on a traveler who managed to return from Hubei with a health code that was declared free of the virus. Hubei is a major domestic travel hub in China, with much of the national connections landing at the province's airports. On Sunday, a total of 153 Taiwanese citizens who had been trapped in Hubei by the closure were also allowed to return to Taiwan, where they are now quarantined.
Beijing
A total of 100 international flights originally to Beijing had been diverted to 12 other cities as of Sunday, according to a source with China's top aviation authority. The daily number of inbound passengers through China's airports will decrease to around 4,000 this week from 25,000 at the peak, as China has stepped up measures to protect itself against imported Coronavirus infections, said Jin Junhao, an official with the Chinese Civil Aviation Administration, at a press conference in Beijing on Monday 30/03.
As of March 23, 2020, all international flights to Beijing must be diverted to twelve other airports, namely Tianjin, Hohhot, Taiyuan, Shanghai Pudong, Shijiazhuang, Jinan, Qingdao, Nanjing, Shenyang, Dalian, Zhengzhou, and Xi'an for procedures. before they are allowed to enter Beijing and beyond. From March 19 to 29, 2020, Chinese airlines stopped and persuaded 443 overseas passengers with fever symptoms not to board planes, Jin Junhao said.
湖北震中COVID-19復飛
航班在中國湖北冠狀病毒震中重新開始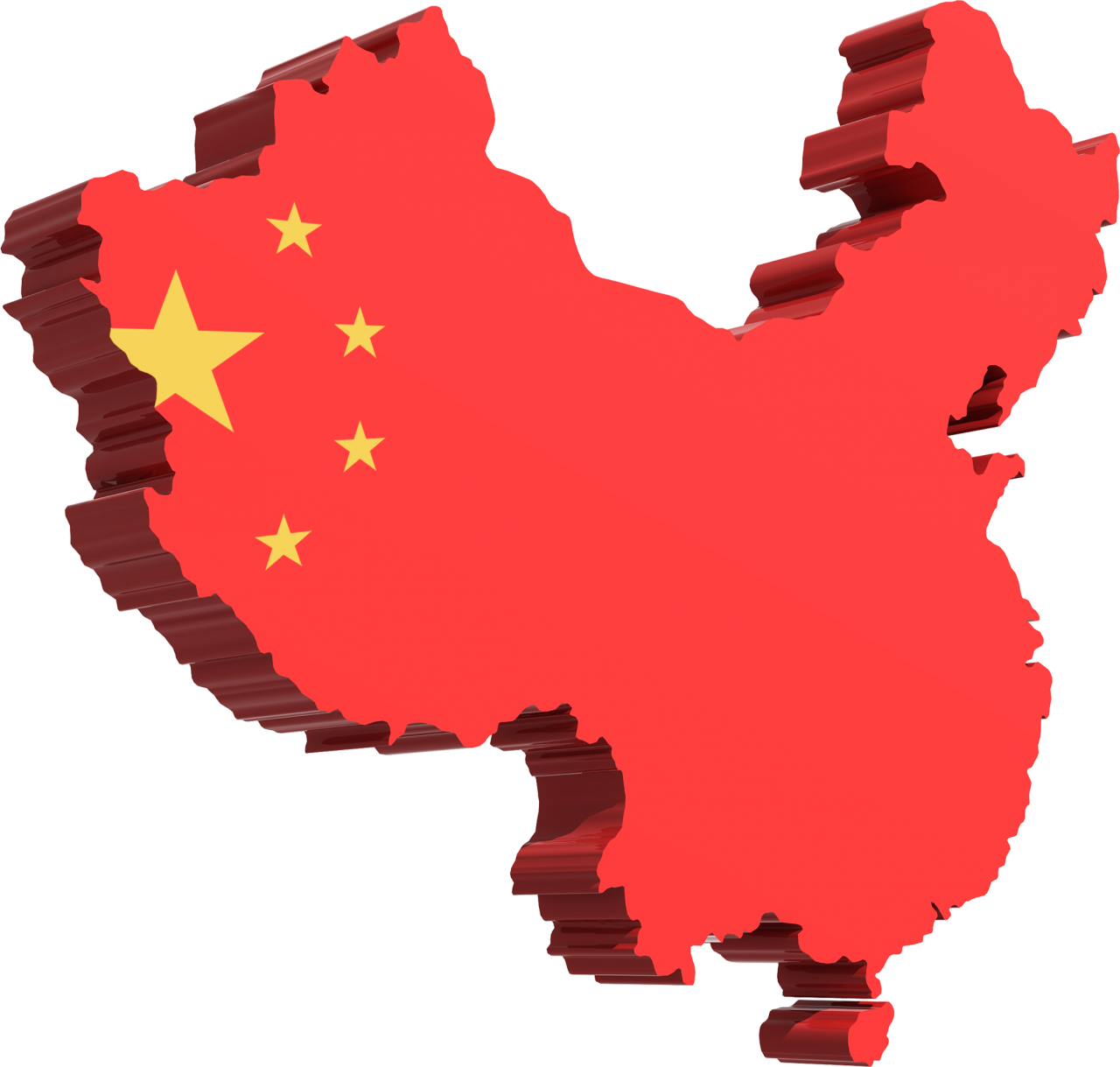 據中國民航總局(CAAC)稱,除湖北省省會天河/武漢國際機場外,通過湖北機場的國內航線上的所有客運和貨運航班均恢復至從周日03/29開始。受冠狀病毒大流行(COVID-19)影響的省份於2020年3月25日取消了除武漢以外所有地區的高速公路通行限制,所有檢查站都位於高速公路出口,隨著病毒爆發繼續占主導地位,國家和省級高速公路在兩天內重新開放。
湖北省
在地方當局例行報告沒有新的禽流感病例之後,中國已經恢復了湖北省除武漢機場以外的所有國內航班。政府週日在全國范圍內報告了31例新病例和4例新死亡,使非洲大陸的官方死亡人數為3304,總感染人數為81470。但是湖北並沒有連續第六天宣布新病例,湖北在2019年末首次報導了冠狀病毒病例。雖然進出武漢市仍然很困難,但公司已經開始營業,員工戴著口罩和手套。
湖北省機場在03月29日(週日)起飛約100個航班。還安裝了隔離區,以隔離帶有可疑病毒的患者。除允許飛往中國其他地區的航班外,湖北還取消了上週除武漢外所有省份公路旅行的限制。
在所有主要高速公路出口都設有檢查站,以掃描駕駛員的溫度。但是,西北省份甘肅省於29/03年報告了一起新病例,該旅行者成功從湖北返回時攜帶的健康代碼被聲明不含病毒。湖北是中國主要的國內旅行樞紐,許多國家的航班都降落在該省的機場。週日,共有153名因封鎖被困在湖北的台灣公民也被允許返回台灣,目前他們已被隔離。
的北京
據中國最高航空當局的消息來源稱,截至週日,原本飛往北京的總共100架國際航班已轉移至其他12個城市。該國官員金俊浩(Jin Junhao)表示,由於中國加強了防范進口冠狀病毒感染的措施,通過中國機場的每日入境旅客人數將從高峰期的25,000人減少至本週的4,000人。中國民航總局在30/03星期一在北京舉行的新聞發布會上。
截至2020年3月23日,所有飛往北京的國際航班必須改乘其他十二個機場,分別是天津,呼和浩特,太原,上海浦東,石家莊,濟南,青島,南京,沉陽,大連,鄭州和西的程序。才允許他們進入北京及以後。金俊浩表示,從2020年3月19日至29日,中國航空公司停飛並說服443名發燒症狀的海外乘客不要登機。
Ξ A I R G W A Y S Ξ
SOURCE: Airgways.com
DBk: Airgways.com / Caac.gov.cn / Metro.co.uk / Xinhuanet.com / Exmoo.com
AW-POST: 202003301555AR
A\W   A I R G W A Y S ®