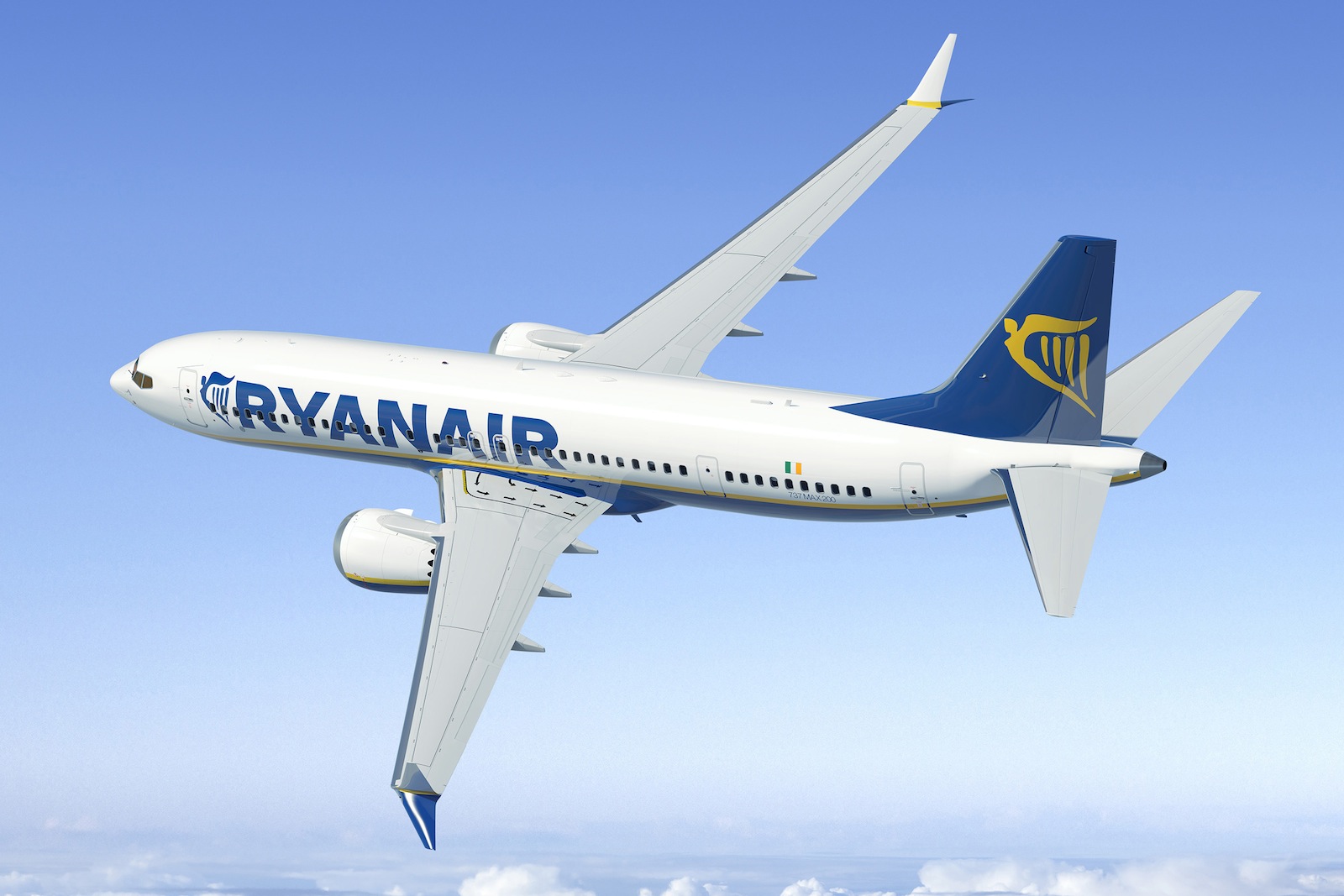 AW | 2020 05 27 00:39 | AIRLINES / INDUSTRY
Ryanair lider de Europa planifica apuesta regreso Boeing 737 MAX
Ryanair, la aerolínea de bajo costo más grande de Europa, planea reavivar el crecimiento después del período de la crisis del Coronavirus mediante la negociación de incentivos con aeropuertos con escasez de tráfico y apostando por el retorno del Boeing 737 MAX. La aerolínea está en conversaciones con aeropuertos en Alemania, Austria, Italia, España y Portugal que se enfrentan a severos recortes en la capacidad a medida que la pandemia golpea los viajes aéreos. Las discusiones involucran «expandir nuestro tráfico creciente en sus aeropuertos durante los próximos 18 meses. Es por eso que queremos seguir adelante y recibir el MAX. Claramente, habrá una gran caída en el tráfico en 2020, pero creemos que en 2021, habrá muchas oportunidades de crecimiento allí donde los aeropuertos ofrecerán incentivos significativos», ha expresado el Martes 26/05 el Presidente Ejecutivo Michael O'Leary.
El CEO está planeando la recuperación a largo plazo de Ryanair mientras la aerolínea se prepara para enfrentar a sus rivales fortalecidos por la asistencia de los gobiernos. Ryanair, que obtuvo un préstamo de US$ 740 millones respaldado por el Reino Unido para compañías afectadas por la crisis sanitaria, ha protestado contra los paquetes de ayuda más pesados ​​hechos a medida para los transportistas de bandera como Air France-KLM y Alitalia. El último ejemplo es el rescate de Deutsche Lufthansa AG por valor de unos US$ 9.8 mil millones de Alemania, anunciado el Lunes 25/05. El rescate de Lufthansa alentará a la aerolínea a participar en ventas por debajo del costo y dificultará la competencia de las aerolíneas sin ayuda estatal, dijo O'Leary. La insistencia de la Comisión Europea (CE) en que Lufthansa renuncie a las frecuencias de permisos de franjas aeroportuarias (slots) en Frankfurt y Múnich no ayudará, porque es poco probable que la empresa renuncie a las valiosas máquinas de la mañana o la tarde y, en cambio, es probable que renuncie «a las cuatro en punto de un Viernes o a uno de las 7 a.m. un Domingo».
Perspectivas en el horizonte
Ryanair, con aproximadamente € 4,1 mil millones de Euros en efectivo, confía en el retorno del 737 MAX para agregar capacidad cuando los viajes aéreos se recuperen. O'Leary dijo que espera que el avión más vendido de Boeing regrese al servicio en América del Norte a fines de Septiembre o principios de Octubre 2020, con la certificación de la variante 737 MAX 200 de mayor capacidad del Boeing 737-8 MAX.
Ryanair
Ryanair es una de las pocas aerolíneas que realmente tiene un fuerte interés en tomar las aeronaves para iniciar la programación de vuelos post-pandemia. El operador con sede en Dublín tiene 135 Boeing 737 MAX en orden con 75 opciones. Michael O'Leary ha expresado en Febrero 2020 que también está sopesando la compra de una versión más grande. El MAX ha estado en tierra durante más de un año después de dos accidentes fatales, y Boeing ahora espera que el modelo regrese al servicio en el tercer trimestre de 2020.
Laudamotion
La semana pasada, había expresado el CEO de Ryanair que cerraría Laudamotion en su base de Viena, Austria, después de no llegar a un acuerdo con los sindicatos. Los aviones A320-200CEO tienen contratos de arrendamiento de cuatro a cinco años, y Michael O'Leary amenazó con cambiar la flota a Boeing cuando expiren, a menos que Airbus ofrezca un acuerdo convincente. En un cambio de dirección, Ryanair también desea continuar operando aviones Airbus A320CEO en su unidad austríaca Laudamotion. Si bien el transportista ve muchos rivales en riesgo de quiebra, Michael O'Leary dice que ha renunciado a las adquisiciones después de su experiencia con Laudamotion. «Nunca quisiera repetir la experiencia o la cantidad de tiempo que hemos perdido tratando de reestructurar en Laudamotion. Laudamotion será la última aerolínea que adquiriremos».
Michael O'Leary ha tratado previamente de enfrentar a los dos fabricantes de aviones entre sí para obtener buenas ofertas. Antes de que llegara la crisis había expresado que consideraría comprar más aviones Airbus al precio correcto. Fue entonces cuando el fabricante con sede en Toulouse, Francia, mantuvo una cartera de pedidos récord y no tuvo necesidad de ofrecer descuentos. Ryanair, que ha estado operando menos del 1% de su horario, planea reanudar los vuelos en Julio 2020 con casi 1.000 vuelos por día.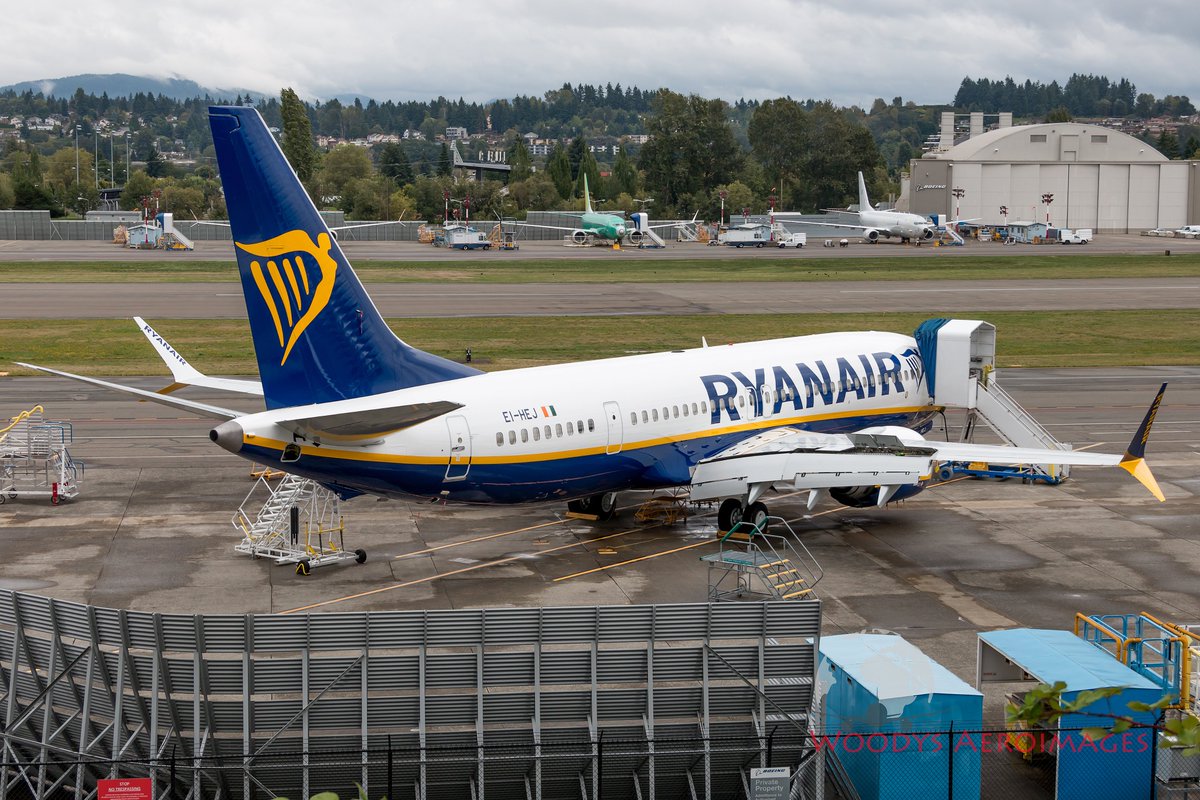 Ryanair places trust in Boeing 737 MAX
Ryanair leader european plans to bet on the return Boeing 737 MAX
Ryanair, the largest low-cost airline in Europe, plans to rekindle growth after the Coronavirus crisis period by negotiating incentives with airports with traffic shortages and betting on the return of the Boeing 737 MAX. The airline is in talks with Airports in Germany, Austria, Italy, Spain and Portugal that face severe capacity cuts as the pandemic hits air travel. The discussions involve «expanding our growing traffic at your airports over the next 18 months. That is why we want to go ahead and receive the MAX. Clearly, there will be a big drop in traffic in 2020, but we believe that in 2021, there will be many opportunities. of growth where the airports will offer significant incentives», said Tuesday 05/26 Executive President Michael O'Leary.
The CEO is planning Ryanair's long-term recovery as the airline prepares to face its rivals strengthened by government assistance. Obtaining a UK-backed US$ 740 million loan to companies affected by the health crisis, Ryanair has protested against heavier aid packages tailored for flag carriers such as Air France-KLM and Alitalia. The latest example is the bailout of Deutsche Lufthansa AG worth about US$ 9.8 billion from Germany, announced on Monday 25/05. The Lufthansa bailout will encourage the airline to engage in below-cost sales and hinder airline competition without state aid, O'Leary said. The European Commission (EC) insistence that Lufthansa renounce the frequencies of airport slot permits in Frankfurt and Munich will not help, because it is unlikely that the company will give up the valuable machines in the morning or afternoon and Instead, he is likely to resign «at four o'clock on a Friday or at one o'clock on a Sunday».
Prospects on the horizon
Ryanair, with approximately € 4.1 billion Euros in cash, is confident in the return of the 737 MAX to add capacity when air travel recovers. O'Leary said he expects Boeing's best-selling aircraft to return to service in North America in late September or early October 2020, with certification of the highest-capacity 737 MAX 200 variant of the Boeing 737-8 MAX.
Ryanair
Ryanair is one of the few airlines that really has a strong interest in taking aircraft to initiate post-pandemic flight scheduling. The Dublin-based operator has 135 Boeing 737 MAX on order with 75 options. Michael O'Leary has expressed in February 2020 that he is also weighing the purchase of a larger version. The MAX has been grounded for more than a year after two fatal accidents, and Boeing now expects the model to return to service in the third quarter of 2020.
Laudamotion
Last week, Ryanair's CEO had said he would shut down Laudamotion at its base in Vienna, Austria, after failing to reach an agreement with the unions. The A320-200CEO planes have four to five-year leases, and Michael O'Leary threatened to change the fleet to Boeing when they expire, unless Airbus offers a compelling deal. In a change of direction, Ryanair also wishes to continue operating Airbus A320CEO aircraft at its Austrian Laudamotion unit. While the carrier sees many rivals at risk of bankruptcy, Michael O'Leary says he has given up on acquisitions after his experience with Laudamotion. «I would never want to repeat the experience or the amount of time we have wasted trying to restructure at Laudamotion. Laudamotion will be the last airline we will acquire».
Michael O'Leary has previously tried to pit the two aircraft manufacturers against each other for good deals. Before the crisis hit, he had said he would consider buying more Airbus aircraft at the right price. It was then that the Toulouse, France-based manufacturer maintained a record order book and had no need to offer discounts. Ryanair, which has been operating less than 1% of its schedule, plans to resume flights in July 2020 with almost 1,000 flights per day.
Ξ A I R G W A Y S Ξ
PUBLISHER: Airgways.com
DBk: Ryanair.com / Boeing.com / Seattletimes.com / Airgways.com
AW-POST: 202005270039AR
A\W A I R G W A Y S ®