AW | 2016 05 31 20:15 | INDUSTRY
Repercusiones de la decisión de la sede de Chicago sobre el B737MAX "Strecht" no se hicieron esperar. El jefe de ventas de Airbus no le preocupa por el "superdimensionamiento" del Boeing 737 MAX
Airbus Group · El jefe de ventas, John Leahy, dijo el martes que no estaba preocupado por Boeing por la adopción de un motor más grande para su jet 737 MAX 9, el doblaje de "Mad Max", debido a los problemas técnicos que se enfrentaría.
Reuters informó el domingo que Boeing estaba mirando a la modificación de un motor más grande  para "saltar" en el segmento al utilizado en Airbus, A321neoLR, área de venta caliente para hacer un 737 con mayor capacidad y alcance.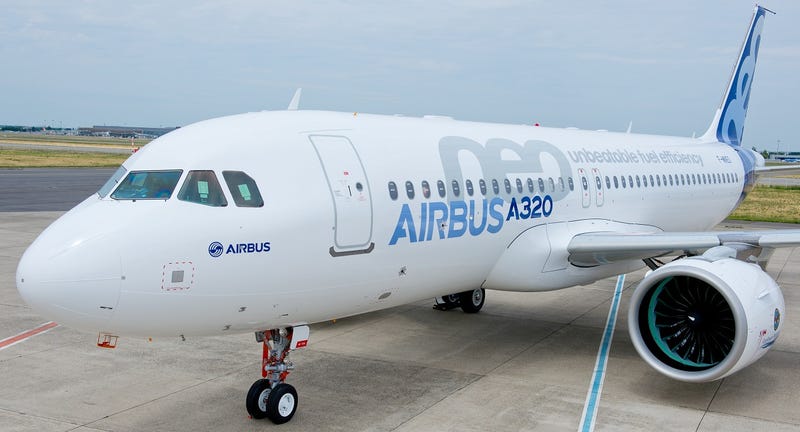 Boeing probablemente seguiría adelante con la actualización en lugar de construir un avión ampliamente promocionado y más costoso en el centro del mercado, donde Boeing está estudiando una brecha entre la corta distancia y grandes aviones de fuselaje ancho, dijo Leahy a los periodistas.
Boeing dijo que estaba en diálogo continuo con los clientes. Fuentes de la industria han establecido una distinción entre la defensa táctica de Boeing de los 737 y de más largo plazo las discusiones acerca de un chorro medio de mercado más grande con alrededor de 220-260 asientos, que a su vez podría preparar el terreno para un total de reposición 737 a partir de 2030.
Mientras que se despiden de los planes de Boeing para actualizar el 737 para competir con un modelo de Airbus más grande, Airbus dijo que seguía en conversaciones con las compañías aéreas sobre la adición a su propia familia A350 con una versión más grande, intensificación de la competencia en la parte superior del mercado. Pero consciente de la amenaza del dibujo de la demanda existente fuera de su alineación al A350, dijo que no espera que la mayor parte del negocio de las aerolíneas sean atraídos a un birreactor de 400 asientos. También se dejó caer en sus ruedas de prensa anuales un nuevo nombre de trabajo para el posible avión, el A350-2000.
En marzo, Airbus estaba comercializando de manera informal un avión de 400 asientos, conocido internamente en ese momento ya que el A350-8000, para competir mejor con el Boeing 777-9, de 406 asientos.
El proyecto es el último paso en un juego de la pídola desempeñado por Airbus y Boeing en el mercado de grandes twinjets, por valor de $ 1.9 billones de dólares durante 20 años.
Fabrice Brégier, presidente y CEO de Airbus Grupo ( AIR.PA unidad planemaking), dijo que aún no estaba convencido de la idea, porque Airbus necesita para asegurarse de que no se limitó a las órdenes de transferencia desde el A350-1000 de 366 asientos.
Dos líneas aéreas cuya posición se ve como decisivo en si Airbus lanza el nuevo avión son Singapore Airlines (SIAL.SI) y British Airways (ICAG.L). "Si lo compran, Airbus lo construye", dijo una fuente de la industria. Brégier también emitió una nueva advertencia a los proveedores de cabina sobre retrasos y fallos de fabricación que han interrumpido las entregas de aviones A350. Uno de los problemas ha sido que algunas de las puertas de lavabo no cerraba bien, dijo.
Airbus dijo que el único proveedor de los mismos para el A350 es Zodiac Aerospace (ZODC.PA ), que no estaba inmediatamente disponible para hacer comentarios. Brégier dijo, sin nombrar las empresas, que Airbus podría con el tiempo eliminar los proveedores de equipos de cabina que no se pudieron realizar. 
Airbus confident the A320neo
Impact of the decision of the Chicago headquarters. Airbus sales chief did not care about the "superdimensionamiento" the Boeing 737 MAX
Airbus Group · sales chief John Leahy said on Tuesday he was not worried by Boeing for the adoption of a larger for jet 737 MAX engine 9, the dubbing of "Mad Max" due to technical problems face.
Reuters reported Sunday that Boeing was looking to the modification of a larger to "jump" in the segment used in Airbus, A321neoLR, hot sale area 737 to make a more capable and powerful motor.
Boeing probably go ahead with the upgrade instead of building a widely touted and more expensive in the market center plane, which Boeing is studying a gap between the short distance and large widebody aircraft, Leahy told reporters.
Boeing said it was in continuous dialogue with customers. Industry sources have drawn a distinction between tactical defense of Boeing 737 and the longer-term discussions about a midstream largest market with around 220-260 seats, which in turn could pave the way for a total of 737 replacement from 2030.
While goodbye plans Boeing to upgrade the 737 to compete with a model of larger Airbus, Airbus said it was in talks with airlines about adding his own family A350 with a larger version, intensified competition at the top of the market. But aware of the threat of drawing of the demand out of alignment to the A350, said he does not expect most of the airline business are attracted to a bioreactor of 400 seats. He also dropped its annual press conferences a new working name for the possible aircraft, the A350-2000.
In March, Airbus was informally selling 400-seat aircraft, known internally at that time as the A350-8000, to better compete with the Boeing 777-9, 406 seats.
The project is the latest step in a game of leapfrog played by Airbus and Boeing in the market for large twinjets, worth $ 1.9 trillion over 20 years.
Fabrice Brégier, President and CEO of Airbus Group (AIR.PA planemaking unit), said he was not convinced of the idea, because Airbus needs to make sure it was not limited to the transfer orders from the 366-seat A350-1000 .
Two airlines whose position is seen as decisive in whether Airbus launches the new aircraft are Singapore Airlines (SIAL.SI) and British Airways (ICAG.L). "If they buy, Airbus builds," said one industry source. Brégier also issued a new warning to suppliers cabin on manufacturing delays and failures that have disrupted deliveries of A350 aircraft. One problem has been that some of the doors did not close properly sink, he said.
Airbus said the only supplier of them for the A350 is Zodiac Aerospace (ZODC.PA), which was not immediately available for comment. Brégier said, without naming the companies that Airbus could eventually remove cabin equipment suppliers that could not be performed. A\W
Ξ A I R G W A Y S Ξ
SOURCE: reuters.com
DBk: Photographic © Airbus /Boeing / Airwaysnews.com / Kenneth Brown
AW-POST: 201605312015AR