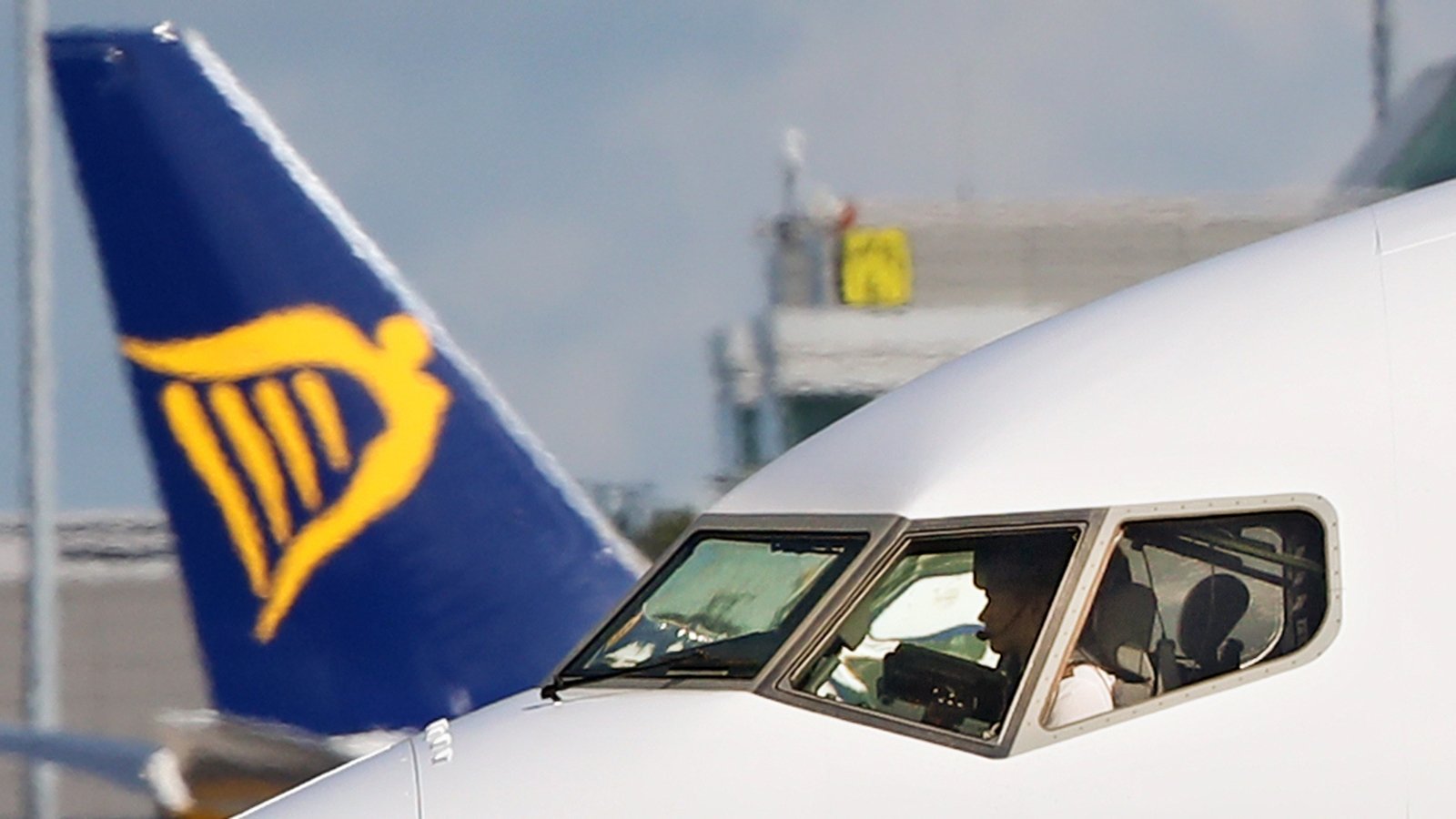 AW | 2017 10 02 16:26 | AIR TRAFFIC / AIRLINES
Vueling, Aer Lingus, easyJet, Norwegian y Eurowings recogen los pasajeros que Ryanair dejó en tierra
Las principales competidoras europeas están absorviendo la demanda dejada por Ryanair cuando se ha visto obligada a cancelar miles de vuelos producto de una mala planificación de las licencias de pilotos, más el detonante de la «fuga» de pilotos a otra línea aérea europea llamada Norwegian Air Shuttle de Noruega.
Ryanair se vio obligada ha alcanzar acuerdos con varias compañías aéreas para recolocar a los pasajeros afectados por la cancelaciones de 20.000 vuelos que la aerolínea ha realizado en las dos últimas semanas.
Vueling, de España es una de las líneas aéreas que ha sacado partido de la aerolínea irlandesa para el endoso de los pasajes aéreos. EasyJet, Jet2, Cityjet, Norwegian, Eurowings y Aer Lingus, son las otras que transportarán a los clientes de Ryanair.
Ryanair permitió dar una alternativa de vuelo o un reembolso al 98% de los afectados por la primera tanda de cancelaciones. Se trata de un total de 315.000 pasajeros de los afectados entre septiembre 2017 a abril 2018.
En cuanto a los vuelos cancelados para la temporada de invierno de noviembre 2017 a marzo 2018, Ryanair ha informado de que ya ha tramitado más del 75% de las reclamaciones o reubicaciones de los 400.000 afectados. Esto es un 75% del total, que espera ver incrementado al 90% en lo que resta de esta semana.
La aerolínea irlandesa, que desde el inicio de las cancelaciones ha argumentado que le permitirían eludir los retrasos, ha destacado que sólo en la última semana su índice de puntualidad ha mejorado hasta el 97% y que sólo se han cancelado dos de los 16.000 vuelos operados esta semana. El costo de las cancelaciones no han sido informadas.  
Airlines cover empty Ryanair
Vueling, Aer Lingus, easyJet, Norwegian and Eurowings collect the passengers Ryanair left ashore
The main European competitors are absorbing the demand left by Ryanair when it has been forced to cancel thousands of flights due to bad planning of the pilot licenses, plus the trigger of the «flight» of pilots to another European airline called Norwegian Air Shuttle from Norway.
Ryanair was forced to reach agreements with several airlines to relocate passengers affected by the cancellations of 20,000 flights that the airline has made in the last two weeks.
Vueling, of Spain is one of the airlines that has taken advantage of the Irish airline for the endorsement of the air tickets. EasyJet, Jet2, Cityjet, Norwegian, Eurowings and Aer Lingus are the others that will transport Ryanair customers.
Ryanair allowed to give a flight alternative or a refund to 98% of those affected by the first batch of cancellations. This is a total of 315,000 passengers of those affected between September 2017 and April 2018.
As for flights canceled for the winter season from November 2017 to March 2018, Ryanair has reported that it has processed more than 75% of the claims or relocations of the 400,000 affected. This is 75% of the total, which expects to see increased to 90% in the remainder of this week.
The Irish airline, which since the beginning of the cancellations has argued that it would allow them to bypass the delays, has highlighted that only in the last week its punctuality index has improved to 97% and that only two of the 16,000 operated flights have been canceled this week. The cost of cancellations have not been reported. A \ W
Ξ A I R G W A Y S Ξ
SOURCE:  Airgways.com
DBk:  Sundaypost.com / Rasset.ie
AW-POST: 201710021626AR
A\W   A I R G W A Y S ®