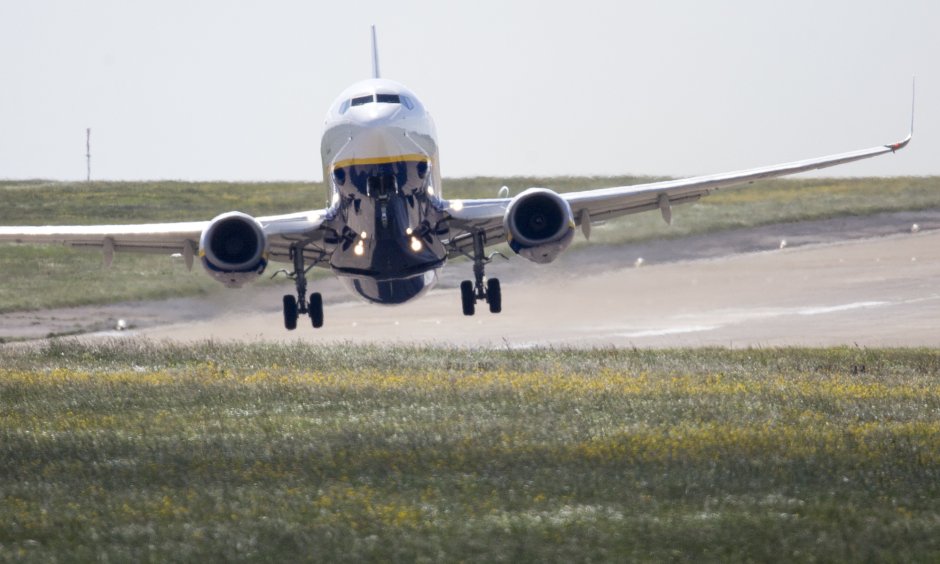 AW | 2017 10 09 10:50 | AIRLINES MARKET
Los vaivenes del mercado de las aerolíneas low-cost
En un lapso de dos semanas, la aerolínea reina del low cost, Ryanair, ha vaciado el espacio aéreo europeo de 20.000 vuelos para los próximos seis meses. Este hecho insólito ha constituido su mayor crisis hasta el momento y puesto en evidencia que en un mercado tan competitivo, con estructuras de costes tan ajustadas y en época de escasez de tripulaciones cualificadas, cualquier fallo se paga.
No obstante, lo que podría haber supuesto el comienzo del fin para casi cualquier aerolínea sin esos costes ajustados al milímetro, tocará levemente a la irlandesa pero no la herirá. Su propio consejero delegado, Michael O'Leary, cifró las pérdidas por sus primeros 2.000 vuelos cancelados (los de septiembre y octubre) en 25 millones de euros, un desastre pero razonablemente pequeño en el contexto de los más de 2.500 vuelos que opera la aerolínea cada día.
Dejando de lado las posibles multas si las autoridades aéreas comprueban vulneraciones de los derechos de los pasajeros en España la Agencia Estatal de Seguridad Aérea (AESA) podría imponerle dentro un año hasta nueve millones de euros- la eliminación de algunos vuelos para la temporada de invierno podría incluso haberle beneficiado. Y no sólo porque Ryanair haya certificado ya que con las anulaciones de septiembre ha mejorado su puntualidad hasta situarla en el 97%, lo que de por si ya redunda en un recorte de los costes.
Algunas fuentes del sector valoran la posibilidad de que, dado que la mayoría de los vuelos cancelados no forma parte de las rutas con mayores tasas de ocupación de Ryanair y teniendo en cuenta que los criterios de rentabilidad en el sector pasan por llenar los aviones para optimizar gastos varios como el del combustible, la maniobra le habría podido granjear un ahorro.
Salvo que el hecho se desmadre y la aboque a una nueva crisis de imagen como la que le ocasionaron temas como ir justo de carburante o el trato poco correcto a los pasajeros a la que puso fin hace alrededor de tres años su actual director de Marketing, no le dará a alas a la competencia. Al menos de momento. Su cancelación masiva no supondrá beneficios significativamente reseñables a largo plazo para sus competidores, más allá de la obtención por parte de Norwegian Air Shuttle de los 180/140 pilotos fugados de la irlandesa.De entrada, Willie Walsh, consejero delegado del grupo IAG Group, British Airways, Iberia, Vueling y Air Lingus, aseguraba el jueves que la capacidad para adaptarse a los cambios de Ryanair le podría ayudar a salir incluso reforzada de las cancelaciones porque podría optar por reformar su modelo de negocio. Eso la haría aún más competitiva, reconocía acongojado. Y es que el mercado es tan competitivo que el rey es quien logra la mejor reducción de costes. En este espacio aéreo aún por convertirse en Cielo Único Europeo, unas aerolíneas nacen y otras desaparecen. Y el mercado de las de bajo coste está en un momento candente, que nadie quiere perderse.
Ryanair e easyJet, las dos grandes del mercado, eran a mediados de los 90 un germen que las aerolíneas tradicionales no vieron como auténticos competidores. La irlandesa baraja cifras hoy de 110 millones de pasajeros anuales (dato de 2016), mientras que easyJet, la segunda en público en Europa, cuenta 80 millones de pasajeros anuales. Ambas con estructuras de plantilla muy livianas, aunque con divergentes modelos de contratación laboral. También Vueling nació low cost pero encontró luego el modo de competir en una mejor posición de fuerza uniéndose al holding IAG.
Con un negocio netamente low cost, las dos grandes comenzaron operando como es de rigor en su modelo en aeropuertos secundarios y destinos directos entre ciudades. Con precios imbatibles crearon una demanda que antes no existía.
Las sucesoras o los híbridos como Iberia Express, Eurowings, Transavia, entre otras, nacieron en respuesta a las demandas del mercado. Grandes aerolíneas europeas habían optado por aunar esfuerzos y formar los tres grandes grupos del panorama actual: IAG, Air France-KLM y Lufthansa Group, con el fin de sobrevivir a la crisis y hacer frente a la feroz competencia de las low cost, no tuvieron más remedio que sanearse y ajustar sus costes.
La creación de filiales low cost fue la opción escogida para mejorar las cifras de las matrices. A ellas trasladaron tripulaciones con costes laborales menores, lo que, entre otras cosas y grosso modo les permitió ofrecer precios competitivos para ganar o recuperar clientes.
Parece que fue hace mucho pero hace apenas unos cinco años que nacieron realmente estas aerolíneas que, en general, tal y como señala Iberia Express, desarrollan un modelo híbrido: Nutrirse de pasajeros del largo radio de la red Iberia para competir en el corto y medio rango con el low cost puro, y a la vez ofrecer un servicio diferenciado.
Norwegian vio la viabilidad de trasladar el modelo low cost, salvando las distancias, a los viajes intercontinentales. Les dio pie a un pedido de nuevos aviones más eficientes cuyo menor consumo y mayor ligereza les ha permitido ampliar la capacidad por aparato más número de asientos y un mayor rendimiento. La gran ventaja es poder operar vuelos punto a punto, es decir sin escalas, señala el portavoz de la aerolínea noruega en España, Alfons Claver, puenteando los hubs, centros aeroportuarios de conexiones, que elevan los costes de la operativa. En esas distancias es más complicado sacar partido a los aviones para potenciar la rentabilidad, pero Norwegian ve una ventaja en poder ser la mejor opción tanto para el pasajero vacacional como para el de negocios, dado especialmente la reducción en los presupuestos destinados a viajes por parte de las empresas. La paquetización de los servicios, es decir, que cada cliente escoja con qué comodidades viajar y pague en función de ellas pero partiendo de un precio bajo, es dónde la escandinava sitúa su gran ventaja. El potencial de este mercado ha atraído a otras, como Wow Air.
IAG no quiso perder tiempo. Hace medio año creó una marca que opera la compañía Iberia y que compite en tarifas y algunos destinos de larga distancia. Air France-KLM ha querido quedarse de brazos cruzados y arriesgarse a perder el tren del largo radio a bajo coste. Y, aunque ya contaba con la filial low cost Transavia, ha lanzado la marca Joon, que anuncia vuelos de media y larga distancia. Level tiene vocación de aerolínea, mientras que sin haber iniciado aún sus vuelos el objetivo de Joon es más difuso, pero sugiere una nueva forma de operar en mercados, conquistados o nuevos, con menores costes.
Pero no todas logran hacer magia en sus estructuras de costes, y algunas, incluso veteranas en la aviación, caen presas de la cada vez más feroz competencia por ofrecer la mejor tarifa y pese a ello ser rentables. Air Berlin o esta misma semana la británica Monarch Airlines con 50 años a sus espaldas, aunque primeriza en su aventura low cost, entre otras, no han conseguido equilibrar sus balances.
Con Air Berlin, y Alitalia, al contrario que en el caso de Monarch, en el que el Gobierno británico decidió no intervenir, hay más en juego de lo que parece. Sus restos son ahora la presa por la que han mostrado interés casi todas las aerolíneas del panorama europeo. Y cuando los gobiernos intentan mantener la primacía de la compañía de casa en el propio campo siempre hay claras favoritas, como Lufthansa.
La última idea para mejorar la ocupación son las alianzas de alimentación, que permiten que compañías low cost operen cortas y medias distancias para alimentar las rutas largas. En algunos casos obedecen a sinergias del grupo, como Vueling con Level; en otros casos a acuerdos. Otros acuerdos de desplegan en plataformas sin exclusividad, easyJet-Norwegian, que posibilitan trasvases de pasajeros entre aerolíneas.
La viabilidad del modelo low cost afronta divergencias, que el propio mercado está señalando y que las aerolíneas de bajo costo están afrontando con verdadero desafío. 
The turbulences of the world of the lowcost
The ups and downs of the low-cost airlines market
Within two weeks, the airline's low-cost airline, Ryanair, has emptied European airspace of 20,000 flights for the next six months. This unusual event has constituted its greatest crisis so far and has shown that in a market so competitive, with such tight cost structures and in times of shortage of qualified crews, any failure is paid.
However, what could have meant the beginning of the end for almost any airline without those costs adjusted to the millimeter, will touch to the Irish one but it will not hurt it. His own CEO, Michael O'Leary, credited losses for his first 2,000 canceled flights (September and October) at € 25 million, a disaster but reasonably small in the context of more than 2,500 flights which operates the airline every day.
Leaving aside possible fines if the authorities verify violations of the rights of passengers in Spain the State Agency of Aviation Safety (AESA) could impose within a year up to nine million euros the elimination of some flights for the season of winter might even have benefited him. And not only because Ryanair has already certified that with the cancellations of September has improved its punctuality to 97%, which in itself already results in a cut in costs.
Some sources in the sector value the possibility that, since most canceled flights are not part of routes with higher occupancy rates of Ryanair and taking into account that the criteria of profitability in the sector happen to fill the aircraft to optimize miscellaneous expenses such as that of fuel, the maneuver could have earned him savings.
Except that the event is disheartened and a new image crisis such as that caused by issues such as fair fuel or improper treatment of passengers which ended about three years ago its current Director of Marketing, will not give wings to the competition. At least for now. Its massive cancellation will not give significantly long-term benefits to its competitors, beyond the Norwegian Air Shuttle's acquisition of the 180/140 runaway riders from the Irish. From the outset, Willie Walsh, CEO of the IAG Group: British Airways, Iberia, Vueling and Air Lingus, said on Thursday that Ryanair's ability to adapt to change could help it get even reinforced from cancellations because it could choose to reform its business model. That would make her even more competitive, he admitted, distressed. And is that the market is so competitive that the king is the one who achieves the best cost reduction. In this airspace still to become Single European Sky, some airlines are born and others disappear. And the low-cost market is in a burning moment, that nobody wants to get lost.
Ryanair and easyJet, the two largest on the market, were in the mid-1990s a seed that traditional airlines did not see as real competitors. The Irish pack now numbers 110 million passengers annually (data for 2016), while easyJet, the second in public in Europe, has 80 million passengers per year. Both of them had very light workforce structures, albeit with divergent labor recruitment models. Vueling was also born low cost but then found a way to compete in a better position of strength by joining the holding company IAG.
With a low cost business, the two big ones started operating as is strictly in their model in secondary airports and direct destinations between cities. With unbeatable prices created a demand that before did not exist.
Successors or hybrids such as Iberia Express, Eurowings, Transavia, among others, were born in response to the demands of the market. Large European airlines had chosen to join forces and form the three main groups of the current panorama: IAG, Air France-KLM and Lufthansa Group, in order to survive the crisis and to face the fierce competition of the low cost, they did not have more remedy than to heal itself and adjust its costs.
The creation of low cost subsidiaries was the chosen option to improve the numbers of the matrices. They transferred crews with lower labor costs, which, among other things and roughly allowed them to offer competitive prices to win or recover customers.
It seems that it was a long time ago but only five years ago that these airlines were really born, in general, as Iberia Express points out, they develop a hybrid model: Nourishing passengers from the long radius of the Iberia network to compete in the short and medium range with the pure low cost, and at the same time offer a differentiated service.
Norwegian saw the feasibility of moving the low cost model, bridging distances, to intercontinental travel. It gave rise to a request for new, more efficient aircraft whose lower consumption and greater lightness has allowed them to expand capacity per unit plus number of seats and higher performance. The great advantage is to be able to operate point-to-point flights, that is to say non-stop, says Norwegian airline spokesman Alfons Claver, bridging the hubs, airport hubs, which increase the costs of operations. At these distances it is more complicated to take advantage of the aircraft to boost profitability, but Norwegian sees an advantage in being able to be the best option for both the holiday and business traveler, especially given the reduction in budgets for travel by of companies. The bundling of services, that is to say, that each client chooses with what comforts to travel and pay according to them but starting from a low price, is where the Scandinavian places its great advantage. The potential of this market has attracted others, such as Wow Air.
IAG did not want to waste time. A half year ago created a brand that operates the company Iberia and competes in rates and some long distance destinations. Air France-KLM wanted to sit idly by and risk losing the long-haul radio train at low cost. And, although it already had the subsidiary low cost Transavia, it has launched the mark Joon, that announces flights of medium and long distance. Level has an airline vocation, while without having started its flights, Joon's goal is more diffused, but suggests a new way of operating in markets, conquered or new, with lower costs.
But not all are able to make magic in their cost structures, and some, even veterans in aviation, fall prey to the fiercest competition to offer the best rate and yet be profitable. Air Berlin or this week Briton Monarch with 50 years behind her, although first in her adventure low cost, among others, have failed to balance their balance sheets.
With Air Berlin, and Alitalia, unlike in the case of Monarch, in which the British Government decided not to intervene, there is more at stake than it seems. Their remains are now the prey that have shown interest almost all airlines in the European scene. And when governments try to maintain the primacy of the home company in the field itself there are always clear favorites like Lufthansa.
The last idea to improve the occupation is the food alliances, which allow low cost companies to operate short and medium distances to feed the long routes. In some cases they obey synergies of the group, such as Vueling with Level; in other cases to agreements. Other agreements are deployed on non-exclusive platforms, easyJet-Norwegian, which allow for passenger transfers between airlines.
The viability of the low cost model faces divergences, which the market itself is pointing out and that low-cost airlines are facing with real challenge. A \ W
Ξ A I R G W A Y S Ξ
SOURCE:  Airgways.com
DBk:  Airgways.com / Eurotopics.net / Businesstimes.com.sg / Reuters.com / Thesun.co.uk
AW-POST: 201710091050AR
A\W   A I R G W A Y S ®