AW | 2017 10 24 14:33 | AIRPORTS
Aeropuerto Internacional de Sacramento (SMF/KSMF) celebró su 50 aniversarios
El pasado fin de semana, el Aeropuerto Internacional de Sacramento (SMF/KSMF) celebró su 50 aniversarios. En la actualidad frece más de 150 vuelos diarios sin escalas en 10 aerolíneas a más de 30 destinos y continúa buscando oportunidades de expansión . En 2016, el aeropuerto atendió a 10,1 millones de pasajeros y, a partir del mes pasado, tuvo 42 meses consecutivos de crecimiento de pasajeros.
Pero más que un conector de transporte, SMF es un centro de empleo. Más de 2,000 personas trabajan para el Departamento de Aeropuertos del Condado de Sacramento, el Departamento del Sheriff del Condado de Sacramento, la Administración de Seguridad del Transporte, aerolíneas y como inquilinos de la terminal.
El aeropuerto sirve a nuestra región como un destino turístico y de conferencias. En 2016, 511 grupos con 842,332 delegados reservaron 306,936 noches de alojamiento en Sacramento con un impacto económico estimado de más de $ 300 millones. Los servicios de taxis, viajes compartidos y limusinas todos cosechan los beneficios del turismo y los viajes de negocios. Hoy, SMF genera $ 4 mil millones al año para la economía de nuestra región.
La Cámara Metro de Sacramento depende en gran medida del aeropuerto. Para nuestro año 47, enviamos una delegación de más de 300 líderes empresariales y cívicos a Washington, DC, para abogar por nuestra región a nivel federal. Recientemente, hemos viajado con 130 líderes a Austin para estudiar la ciudad capital de Texas, incluida su nueva terminal del aeropuerto para aerolíneas de bajo costo a través de una asociación público-privada. Al conectarse con el resto del país, la Cámara de Metro puede apoyar el progreso de las empresas y las comunidades de nuestra región.
Durante 50 años, SMF ha sido un poderoso motor económico. Su futuro crecimiento y expansión es fundamental para satisfacer las demandas de nuestra creciente población, turismo y comunidad empresarial. Así que pensemos en grande para los próximos 50 años. Aumentemos las opciones de vuelos internacionales, construyamos trenes ligeros desde el centro de la ciudad directamente a las terminales y atrapemos nuevos transportistas que lleguen a destinos adicionales. La cámara está lista para construir nuestro futuro juntos.
Los aeropuertos son un actor importante a nivel local, nacional y mundial y tienen un papel esencial en el movimiento de personas y bienes, fomentan el comercio y la seguridad nacional, y conectan a las comunidades.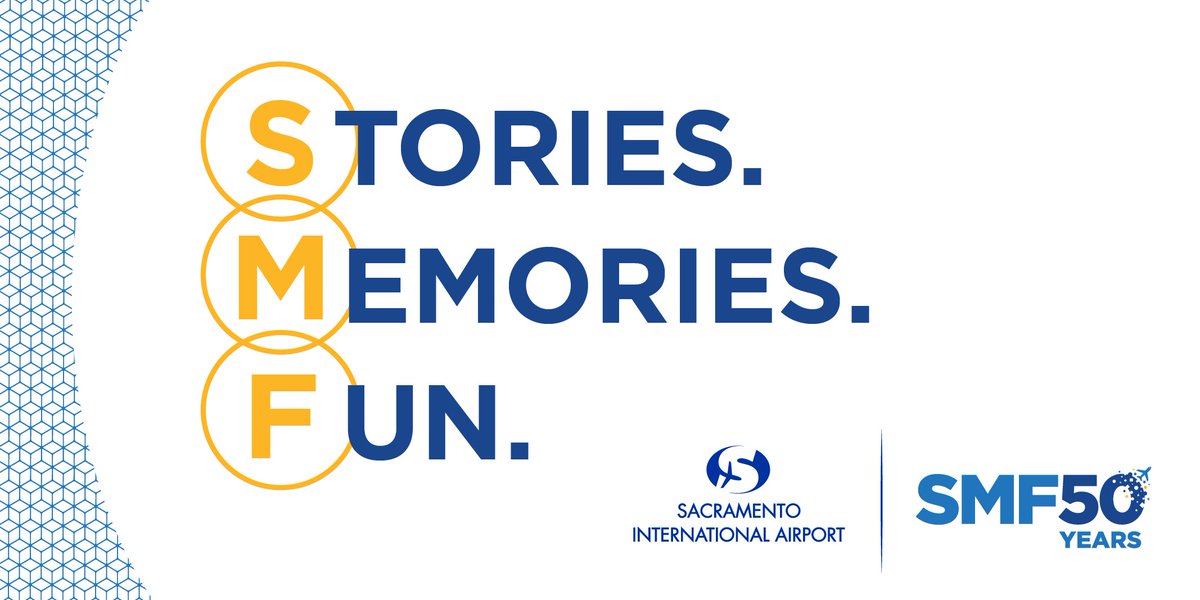 50th Anniversary Sacramento Airport
Sacramento International Airport (SMF / KSMF) celebrated its 50 anniversaries
Last weekend, Sacramento International Airport (SMF/KSMF) celebrated its 50th anniversary. It currently delivers more than 150 daily nonstop flights on 10 airlines to more than 30 destinations and continues to look for expansion opportunities. In 2016, the airport served 10.1 million passengers and, as of last month, had 42 consecutive months of passenger growth.
But more than a transport connector, SMF is an employment center. More than 2,000 people work for the Sacramento County Department of Airports, the Sacramento County Sheriff's Department, the Transportation Security Administration, airlines and as terminal renters.
The airport serves our region as a tourist and conference destination. By 2016, 511 groups with 842,332 delegates booked 306,936 overnight accommodations in Sacramento with an estimated economic impact of more than $ 300 million. Taxi services, shared trips and limousines all reap the benefits of tourism and business travel. Today, SMF generates $ 4 billion a year for the economy of our region.
Sacramento Metro is heavily dependent on the airport. For our 47th year, we sent a delegation of more than 300 business and civic leaders to Washington, DC, to advocate for our region at the federal level. We recently traveled with 130 leaders to Austin to study the capital city of Texas, including its new airport terminal for low-cost airlines through a public-private partnership. By connecting with the rest of the country, the Metro Chamber can support the progress of businesses and communities in our region.
For 50 years, SMF has been a powerful economic engine. Its future growth and expansion is fundamental to meet the demands of our growing population, tourism and business community. So let's think big for the next 50 years. Let's increase the options of international flights, construct light trains from the city center directly to the terminals and catch new carriers that arrive at additional destinations. The camera is ready to build our future together.
Airports are a major player at the local, national and global levels and play an essential role in the movement of people and goods, foster trade and national security, and connect communities. A \ W
Ξ A I R G W A Y S Ξ
SOURCE:  Airgways.com
DBk:  Sacramento.aero/smf
AW-POST: 201710231433AR
A\W   A I R G W A Y S ®