AW | 2019 12 22 19:03 | AIR INVESTIGATION / AVIATION SAFETY
Autoridades DGCA de la India intensifica escrutinio motores A320NEO
Aumentan los problemas en la aerolínea IndiGo a medida que India intensifica el escrutinio de los motores de las aeronaves Airbus A320NEO. La Dirección General de Aviación Civil de India India (DGCA) ha intensificado el escrutinio de los motores en los aviones Airbus A320 de la serie NEO (New Engine Option), obligando a la aerolínea IndiGo, la transportadora actual más grande de la India, a tener que reemplazar las unidades de motores Pratt & Whitney PW1000G, más de lo estimado anteriormente, una medida que podría retrasar aún más los planes de expansión de la compañía de presupuesto de la India.
Estudios en motores PW1000G
Un examen boroscópico más intenso de los motores Pratt & Whitney PW1000G ha identificado más motores en riesgo de apagarse en el aire, ha expresado en un comunicado este Domingo 22/12 el Jefe de la DGCA, Arun Kumar. De aproximadamente 200 motores en uso, IndiGo ahora tendrá que reemplazar al menos 130, una cifra muy elevada para una compañía con un número de aeronaves en su flota.
Arun Kumar dijo que la DGCA decidiría a mediados de Enero 2020 si otorgaría a IndiGo una extensión de la fecha límite actual del 31 Enero 2020 ordenada para las revisiones y recambios de unidades propulsoras, antes de comenzar a ordenar la puesta en tierra de algunos aviones. Los aviones afectados han continuado volando mientras se realizan los trabajos de inspecciones.
El mayor escrutinio agregará más presión sobre la aerolínea IndiGo, que tiene prohibido agregar nuevas rutas o vuelos hasta que reemplace todos los motores defectuosos. Eso también podría aumentar la presión sobre Pratt & Whitney (PW), una unidad de United Technologies Corp., para dirigir más motores a IndiGo, el cliente más grande de la serie A320NEO, en un momento en que la demanda de aviones Airbus se ha disparado. "La noticia no tan buena es que tomará más tiempo del previsto debido a los desafíos logísticos. Sobre la extensión exacta del tiempo, podremos hacer una evaluación adecuada en algún momento a mediados de Enero 2020 después de tener una visión holística", dijo Kumar.
Revisión operativa
La aerolínea low cost de la India IndiGo ha adoptado completamente un método de despegue revisado que no aplica el empuje completo en los motores, una práctica que el regulador había vinculado a las repetidas fallas de la turbina PW1000G en vuelo.
Trabajo mancomunado
"Continuamos trabajando estrechamente con la DGCA como parte de nuestro compromiso continuo, para asegurarnos de cumplir con los horarios", dijo Ashmita Sethi, la nueva Directora de Pratt & Whitney para India, en un mensaje de texto. Airbus dijo que estaba "trabajando estrechamente con Pratt & Whitney y la DGCA para mantener el cronograma de entregas de motores".
IndiGo, operado por InterGlobe Aviation Ltd., es el mayor operador de presupuesto en Asia por valor de mercado, y ha estado agregando aviones a un ritmo vertiginoso de más de uno por semana. Ahora ha optado por motores fabricados por una empresa conjunta de General Electric Co. y Safran SA para el segundo lote de aviones en orden, pero las entregas de estos aún no han comenzado.
A320NEO engine scrutiny in India
DGCA authorities of India intensifies A320NEO engine scrutiny
Problems on the IndiGo airline increase as India intensifies the scrutiny of the engines of Airbus A320NEO aircraft. The Directorate General of Civil Aviation of India India (DGCA) has intensified the scrutiny of the engines in the Airbus A320 aircraft of the NEO series (New Engine Option), forcing the IndiGo airline, the largest current carrier in India, to having to replace the Pratt & Whitney PW1000G engine units, more than previously estimated, a measure that could further delay the expansion plans of the Indian budget company.
PW1000G motor studies
A more intense boroscopic examination of the Pratt & Whitney PW1000G engines has identified more engines at risk of going out in the air, DGCA Chief Arun Kumar said in a statement on Sunday 22/12. Of approximately 200 engines in use, IndiGo will now have to replace at least 130, a very high figure for a company with a number of aircraft in its fleet.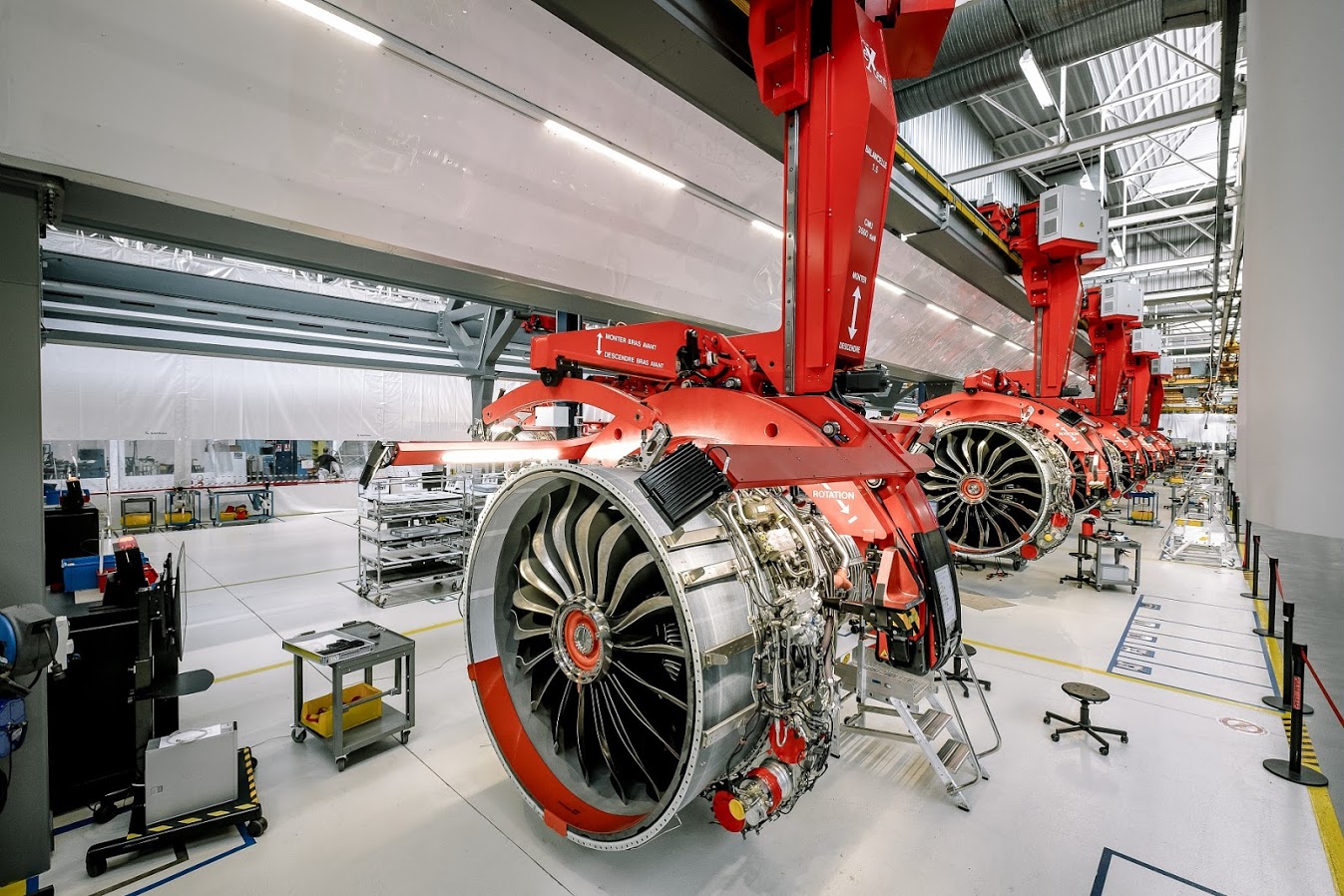 Arun Kumar said that the DGCA would decide in mid-January 2020 whether it would grant IndiGo an extension of the current deadline of January 31, 2020, ordered for revisions and replacement of propellant units, before beginning to order the grounding of some aircraft. The affected airplanes have continued flying while the inspection works are carried out.
Increased scrutiny will add more pressure on the IndiGo airline, which is prohibited from adding new routes or flights until it replaces all defective engines. That could also increase the pressure on Pratt & Whitney (PW), a unit of United Technologies Corp., to drive more engines to IndiGo, the largest customer of the A320NEO series, at a time when demand for Airbus aircraft has been shot. "The not-so-good news is that it will take more time than expected due to logistical challenges. On the exact extent of time, we will be able to make an adequate evaluation sometime in mid-January 2020 after having a holistic vision", Kumar said.
Operational review
The Indian IndiGo low-cost airline has fully adopted a revised take-off method that does not apply full thrust to the engines, a practice that the regulator had linked to repeated failures of the PW1000G in-flight turbine.
Joint work
"We continue to work closely with the DGCA as part of our ongoing commitment, to ensure we meet the schedules", said Ashmita Sethi, the new Director of Pratt & Whitney for India, in a text message. Airbus said it was "working closely with Pratt & Whitney and the DGCA to maintain the engine delivery schedule".
IndiGo, operated by InterGlobe Aviation Ltd., is the largest budget operator in Asia by market value, and has been adding airplanes at a dizzying pace of more than one per week. Now it has opted for engines manufactured by a joint venture of General Electric Co. and Safran SA for the second batch of aircraft in order, but deliveries of these have not yet begun.
भारत में A320NEO इंजन जांच
भारत के DGCA अधिकारी A320NEO इंजन की जांच तेज करते हैं
भारत में एयरबस A320NEO विमान के इंजनों की जांच तेज होने के साथ ही इंडिगो एयरलाइन की समस्याओं में वृद्धि हुई है। भारत के नागरिक उड्डयन महानिदेशालय (DGCA) ने NEO (न्यू इंजन ऑप्शन) श्रृंखला के एयरबस A320 विमान में इंजनों की जांच तेज कर दी है, जिससे इंडिगो एयरलाइन, भारत का सबसे बड़ा वर्तमान वाहक है प्रैट एंड व्हिटनी PW1000G  इंजन इकाइयों को प्रतिस्थापित करने के लिए,पहले से अधिक अनुमानित, एक उपाय जो भारतीय बजट कंपनी की विस्तार योजनाओं में और देरी कर सकता है।
PW1000G मोटर अध्ययन
डीजीसीए चीफ अरुण कुमार ने रविवार 22/12 को एक बयान में कहा कि प्रैट एंड व्हिटनी सीएफएम एलएएपी -1 ए इंजनों की एक अधिक तीव्र बोरोस्कोपिक परीक्षा ने हवा में बाहर जाने के जोखिम वाले और अधिक इंजनों की पहचान की है। उपयोग में लगभग 200 इंजनों में से, इंडिगो को अब कम से कम 130 को बदलना होगा, एक कंपनी के लिए एक बहुत ही उच्च आंकड़ा जिसके बेड़े में कई विमान हैं।
अरुण कुमार ने कहा कि DGCA जनवरी 2020 के मध्य में फैसला करेगा कि क्या यह IndiGo को 31 जनवरी, 2020 की वर्तमान समयसीमा का विस्तार देगा, कुछ विमानों की ग्राउंडिंग का आदेश देने से पहले, प्रोपेलर इकाइयों के संशोधन और प्रतिस्थापन के लिए आदेश दिया गया था। प्रभावित हवाई जहाजों ने उड़ान जारी रखी है जबकि निरीक्षण कार्य किए जाते हैं।
बढ़ी हुई जांच से इंडिगो एयरलाइन पर अधिक दबाव पड़ेगा, जो सभी दोषपूर्ण इंजनों को बदलने तक नए मार्गों या उड़ानों को जोड़ने से प्रतिबंधित है। यूनाइटेड टेक्नोलॉजीज कार्पोरेशन की एक इकाई प्रैट एंड व्हिटनी (पीडब्लू) पर भी दबाव बढ़ सकता है, ताकि एयरबस विमान की मांग की जा सके, ऐसे समय में A320NEO श्रृंखला के सबसे बड़े ग्राहक, इंडिगो को और अधिक इंजन देने के लिए। निकाल दिया। कुमार ने कहा, "अच्छी खबर यह है कि लॉजिस्टिक चुनौतियों के कारण उम्मीद से ज्यादा समय लगेगा। सटीक समय पर, हम समग्र दृष्टि रखने के बाद जनवरी 2020 के मध्य में पर्याप्त आकलन कर पाएंगे"।
संचालन की समीक्षा
भारतीय इंडिगो कम लागत वाली एयरलाइन ने पूरी तरह से संशोधित टेक-ऑफ पद्धति को अपनाया है जो इंजनों पर पूरा जोर नहीं लगाती है, एक अभ्यास जिसे नियामक ने PW1000G इन-फ्लाइट टर्बाइन की बार-बार विफलताओं से जोड़ा था।
संयुक्त कार्य
टेक्स्ट मेसेज में भारत के लिए प्रैट एंड व्हिटनी के नए निदेशक अश्मिता सेठी ने कहा, "हम अपनी चल रही प्रतिबद्धता के हिस्से के रूप में डीजीसीए के साथ मिलकर काम करना जारी रखते हैं"। एयरबस ने कहा कि यह "इंजन वितरण कार्यक्रम को बनाए रखने के लिए प्रैट एंड व्हिटनी और DGCA के साथ मिलकर काम कर रहा था"।
इंटरग्लोब एविएशन लिमिटेड द्वारा संचालित इंडिगो, बाजार मूल्य से एशिया में सबसे बड़ा बजट ऑपरेटर है, और प्रति सप्ताह एक से अधिक चक्कर आने की स्थिति में हवाई जहाज को जोड़ रहा है। अब यह सामान्य इलेक्ट्रिक कंपनी और सफरान एसए के संयुक्त उद्यम द्वारा निर्मित इंजनों के लिए चुना गया है ताकि विमान के दूसरे बैच के लिए काम किया जा सके, लेकिन अभी तक इनकी डिलीवरी शुरू नहीं हुई है।
Ξ A I R G W A Y S Ξ
SOURCE: Airgways.com
DBk: Dgca.nic.in / Pw.utc.com / Mro-network.com / Airgways.com / Indigo.in
AW-POST: 201912011417221903 Y S ®