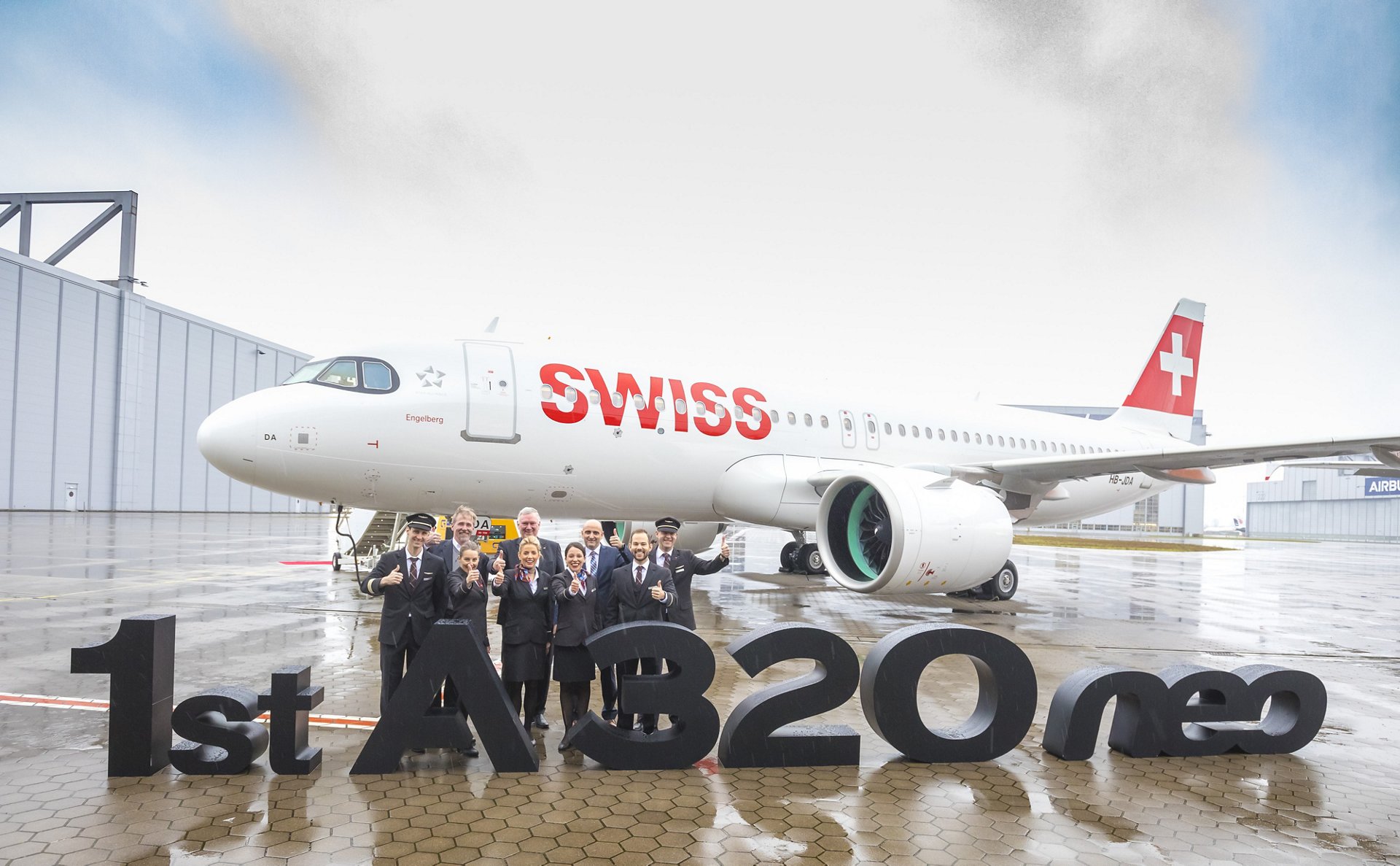 AW | 2020 03 06 08:08 | INDUSTRY
Airbus entragas modestas para Febrero 2020
Desde el comienzo del 2020 Airbus Group SE registra 274 pedidos netos de aviones comerciales de su A220, A320 y A350 líneas de productos XWB en la actividad. Durante el mes de Febrero 2020, Airbus no registrado nuevos pedidos.
En 02/2020 de Airbus entregó 55 aviones a 35 clientes. Entregas de pasillo único en 02/2020 involucrados 40 Familia A320 aviones compuesto de A320NEO (37), A320CEO (3) y A220 (4). En cuanto a las aeronaves de fuselaje ancho, fueron entregados A350-900 (7) y A350-1000 (2); junto con A330CEO/NEO (2).
Nuevos clientes
Airbus ha registrado tres nuevas líneas aéreas como operadores de A320NEO este mes: Swiss International Air Lines se convirtió en un nuevo operador A320NEO después de la entrega de la primera de sus 25 órdenes de la últoma variante del A320. EgyptAir, la compañía aérea nacional de Egipto, recibió su primer A320NEO en arrendamiento de AerCap y registró la primera entrega A320NEO a Flyadeal, la aerolíneas de bajo coste de Arabia Saudita en arrendamiento de Avolon. Entre las entregas notables del mes de Febrero, fue el primer A350-900 entregado a Aeroflot Russian Airlines, con un total de 22 aviones del tipo de orden.
La acumulación de aviones a fecha 29 Febrero 2020 de Airbus se situó en 7.670. Este total se compone de 6.209 aviones de la Familia A320 y A220 (547), así como A330 (328), A350 (577) y A380 (9). Los pedidos totales generales registrados por Airbus desde su creación hasta 20.382 aviones comerciales, que incluye: aviones de la Familia A320 (15.522 ), A330 (1.823), A350 (935), A220 (658) A380 (251).
Airbus O&D 02/2020
Airbus modest deliveries for February 2020
Since the beginning of 2020 Airbus Group SE registers 274 net orders for commercial aircraft of its A220, A320, and A350 XWB product lines in the activity. During the month of February 2020, Airbus did not register for new orders.
On 02/2020, Airbus delivered 55 aircraft to 35 customers. Single aisle deliveries in 02/2020 involved 40 A320 Family aircraft consisting of A320NEO (37), A320CEO (3) and A220 (4). As for the wide-body aircraft, A350-900 (7) and A350-1000 (2) were delivered; together with A330CEO/NEO (2).

New customers
Airbus has registered three new airlines as A320NEO operators this month: Swiss International Air Lines became a new A320NEO operator after the delivery of the first of its 25 orders from the latest A320 variant. EgyptAir, the national airline of Egypt, received its first A320NEO in leasing from AerCap and registered the first A320NEO delivery to Flyadeal, the low-cost airlines of Saudi Arabia in leasing from Avolon. Among the notable deliveries of the month of February, it was the first A350-900 delivered to Aeroflot Russian Airlines, with a total of 22 aircraft of the order type.
The accumulation of airplanes as of February 29, 2020, of Airbus, stood at 7,670. This total consists of 6,209 A320 and A220 Family aircraft (547), as well as A330 (328), A350 (577) and A380 (9). The general total orders registered by Airbus from its creation up to 20,382 commercial airplanes, which includes: A320 (15,522), A330 (1,823), A350 (935), A220 (658) A380 (251) aircraft.
Ξ A I R G W A Y S Ξ
SOURCE: Airgways.com
DBk: Airbus.com / Airgways.com
AW-POST: 202003060808AR
A\W   A I R G W A Y S ®