AW | 2020 04 14 12:07 | AIRLINES ALLIANCE
Air Arabia Abu Dhabi continúa avanzando hacia su creación a pesar de la pandemia

Air Arabia y Etihad Airways continúan avanzando en la planificación del lanzamiento de la aerolínea de bajo costo Air Arabia Abu Dhabi con sede en Abu Dhabi en una empresa conjunta, pero el momento dependerá de las condiciones del mercado, dijo el Martes 14/04 un portavoz de Air Arabia.
El Presidente Ejecutivo de Air Arabia, Adel Alí, dijo en Noviembre 2019 que la aerolínea estaría operativa en el segundo trimestre de 2020 (2Q2020). Sin embargo la extensión de la pandemia del Coronavirus desde entonces ha detenido casi por completo los viajes internacionales.
Aunque las perspectivas continúan retrazando el retorno de muchas aerolíneas el mercado, el portavoz de Air Arabia ha expresado: "No hay planes para retrasar o posponer. El trabajo preparatorio para el lanzamiento sigue en movimiento y progresará a medida que mejore la situación del mercado". Air Arabia y Etihad Airways, de propiedad estatal de Abu Dhabi, anunciaron su plan para establecer una aerolínea de bajo costo en 10/2019, diciendo que querían aprovechar la creciente demanda de viajes económicos desde Abu Dhabi.
A medida que el Coronavirus se propagó en los últimos meses, los gobiernos de todo el mundo han impuesto estrictas restricciones de entrada, incluida la prohibición de la salida de sus ciudadanos y la entrada de extranjeros, y algunos países, incluidos los Emiratos Árabes Unidos, han detenido la mayoría de los viajes aéreos. No está claro cuándo se aliviarán muchas de esas restricciones. Air Arabia Abu Dhabi será la quinta aerolínea de los Emiratos Árabes Unidos. Actualmente existe el operados aéreo de descuento Flydubai.
Advance low-cost Air Arabia Abu Dhabi
Air Arabia Abu Dhabi continues to move towards its creation despite the pandemic
Air Arabia and Etihad Airways continue to move ahead with planning to launch Abu Dhabi-based low-cost airline Air Arabia Abu Dhabi in a joint venture, but the timing will depend on market conditions, a spokesperson said Tuesday 14/04. from Air Arabia.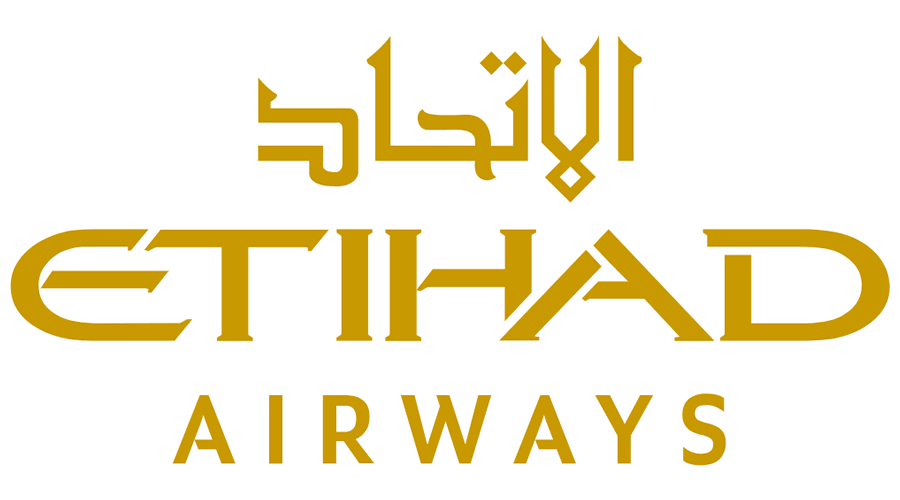 Air Arabia Executive President Adel Ali said in November 2019 that the airline would be operational in the second quarter of 2020 (2Q2020). However the spread of the Coronavirus pandemic since then has almost completely halted international travel.
Although prospects continue to delay the return of many airlines to the market, the Air Arabia spokesperson has said: "There are no plans to delay or postpone. The preparatory work for the launch continues to move and will progress as the market situation improves". Air Arabia and Abu Dhabi's state-owned Etihad Airways announced their plan to establish a low-cost airline in 10/2019, saying they wanted to take advantage of the growing demand for cheap travel from Abu Dhabi.
As the Coronavirus has spread in recent months, governments around the world have imposed strict entry restrictions, including a ban on the departure of its citizens and the entry of foreigners, and some countries, including the United Arab Emirates, they have stopped most air travel. It is unclear when many of those restrictions will be eased. Air Arabia Abu Dhabi will be the fifth largest airline in the United Arab Emirates. Currently there is the Flydubai discount air operated.
تقدم العربية للطيران أبوظبي منخفضة التكلفة
تواصل العربية للطيران أبوظبي التحرك نحو إنشائها بالرغم من الوباء
أكد متحدث باسم الاتحاد للطيران والاتحاد للطيران المضي قدما في التخطيط لإطلاق شركة طيران عربية منخفضة التكلفة ومقرها أبو ظبي في مشروع مشترك ، لكن التوقيت سيعتمد على ظروف السوق ، حسبما أفاد متحدث يوم الثلاثاء 14/04. من العربية للطيران.
قال الرئيس التنفيذي لشركة العربية للطيران عادل علي في نوفمبر 2019 إن الشركة ستعمل في الربع الثاني من عام 2020 (2Q2020). ومع ذلك ، أدى انتشار جائحة كوروناوس منذ ذلك الحين إلى توقف السفر الدولي بشكل شبه كامل.
وعلى الرغم من استمرار التوقعات في تأخير عودة العديد من شركات الطيران إلى السوق ، قال المتحدث باسم العربية للطيران": لا توجد خطط للتأخير أو التأجيل. العمل التحضيري للإطلاق مستمر في التحرك وسيتقدم مع تحسن وضع السوق ."  أعلنت العربية للطيران والاتحاد للطيران المملوك للدولة في أبو ظبي عن خطتها لإنشاء شركة طيران منخفضة التكلفة في 10/2019 ، قائلة إنهم يريدون الاستفادة من الطلب المتزايد على السفر الرخيص من أبوظبي.
مع انتشار الفيروس التاجي في الأشهر الأخيرة ، فرضت الحكومات في جميع أنحاء العالم قيودًا صارمة على الدخول ، بما في ذلك حظر مغادرة مواطنيها ودخول الأجانب ، وبعض البلدان ، بما في ذلك الإمارات العربية المتحدة ، لقد أوقفوا معظم الرحلات الجوية. ومن غير الواضح متى سيتم تخفيف العديد من تلك القيود. ستكون العربية للطيران أبو ظبي خامس أكبر شركة طيران في الإمارات العربية المتحدة. حاليا يوجد خصم على فلاي دبي.
Ξ A I R G W A Y S Ξ
SOURCE: Airgways.com
DBk: Airarabia.com / Etihad.com / Gulfnews.com /Airgways.com
AW-POST: 202004141207AR
A\W   A I R G W A Y S ®