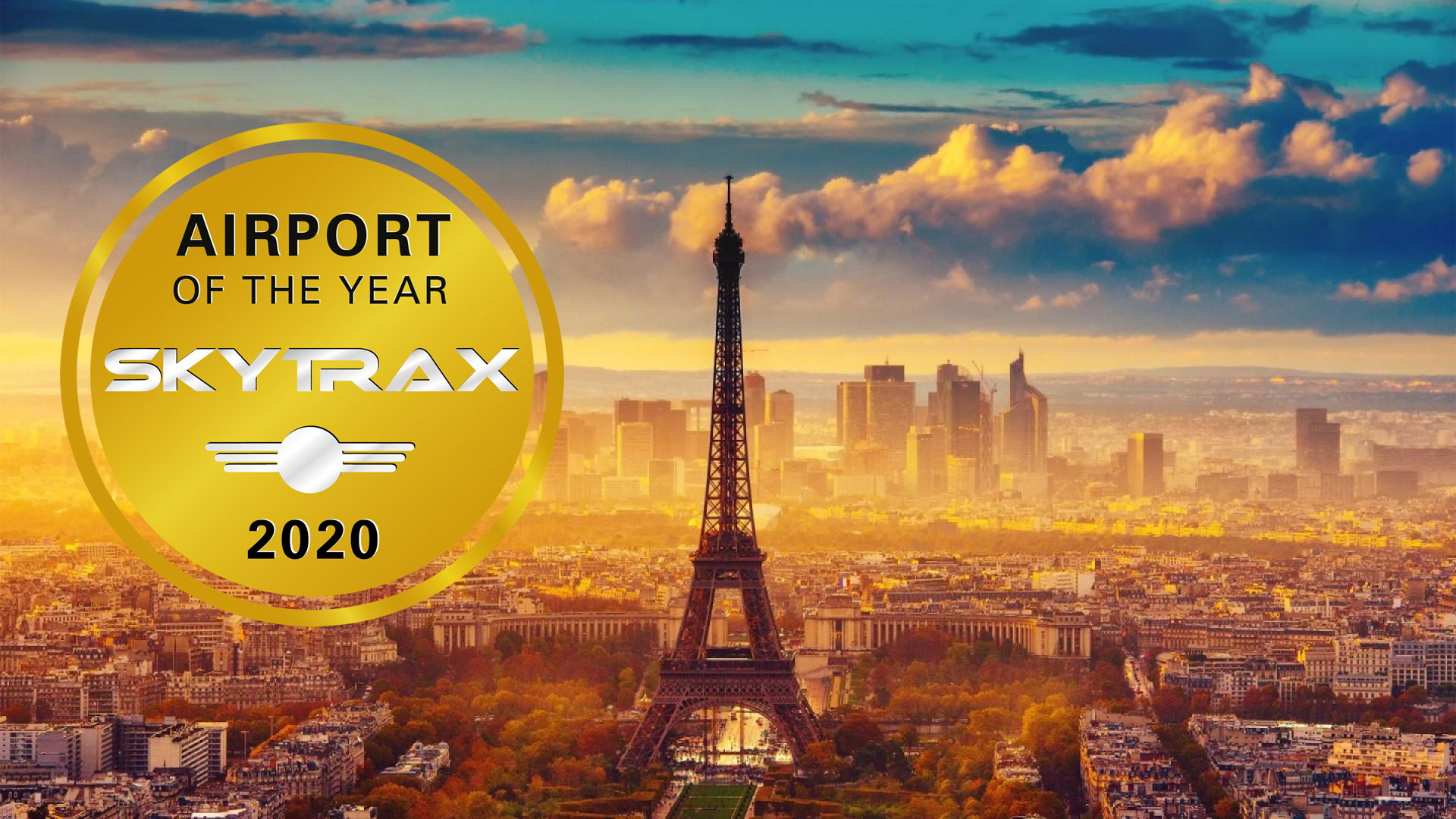 AW | 2020 05 11 14:30 | AWARDS / AIRPORTS
Aeropuerto Internacional Mariscal Sucre certificado 5 estrellas
El Aeropuerto Internacional Mariscal Sucre en Quito, Ecuador, ha sido certificado Lunes 11/05 como un aeropuerto regional global 5 estrellas por SKYTRAX 2020, la organización internacional de calificación de transporte aéreo. La calificación de 5 estrellas del aeropuerto es una marca de distinción de calidad para un aeropuerto, y honra los estándares muy altos de servicio de productos y personal en las diferentes categorías de evaluación en el entorno del aeropuerto. El Aeropuerto Internacional de Quito se convierte en el único aeropuerto de las Américas en lograr la certificación de Aeropuerto 5 estrellas.
El Aeropuerto Quito ha reformado recientemente el área de check-in para salidas nacionales e internacionales, que incluye tiendas y restaurantes renovados, baños renovados y un impresionante mostrador de información para el cual el diseño se basa en la danza tradicional ecuatoriana alrededor del «Shahuarquero». El espacio de check-in también tiene una gama de nuevos asientos con instalaciones de carga, pisos mejorados y pantallas de información de vuelo. El aeropuerto también está trayendo un sabor de la vasta biodiversidad de Ecuador a la terminal con una variedad de paredes vivas y jardines plantados entre las áreas de descanso. Las carreteras de acceso al aeropuerto también se han ajardinado y renovado con buen gusto en los últimos 18 meses. En las áreas de entrada, se está renovando el principal patio de comidas internacional, y de manera similar, las instalaciones minoristas se están revitalizando con nuevos interiores y fachadas. En el ámbito doméstico, la apariencia del área de compras está inspirada en una plaza del mercado local.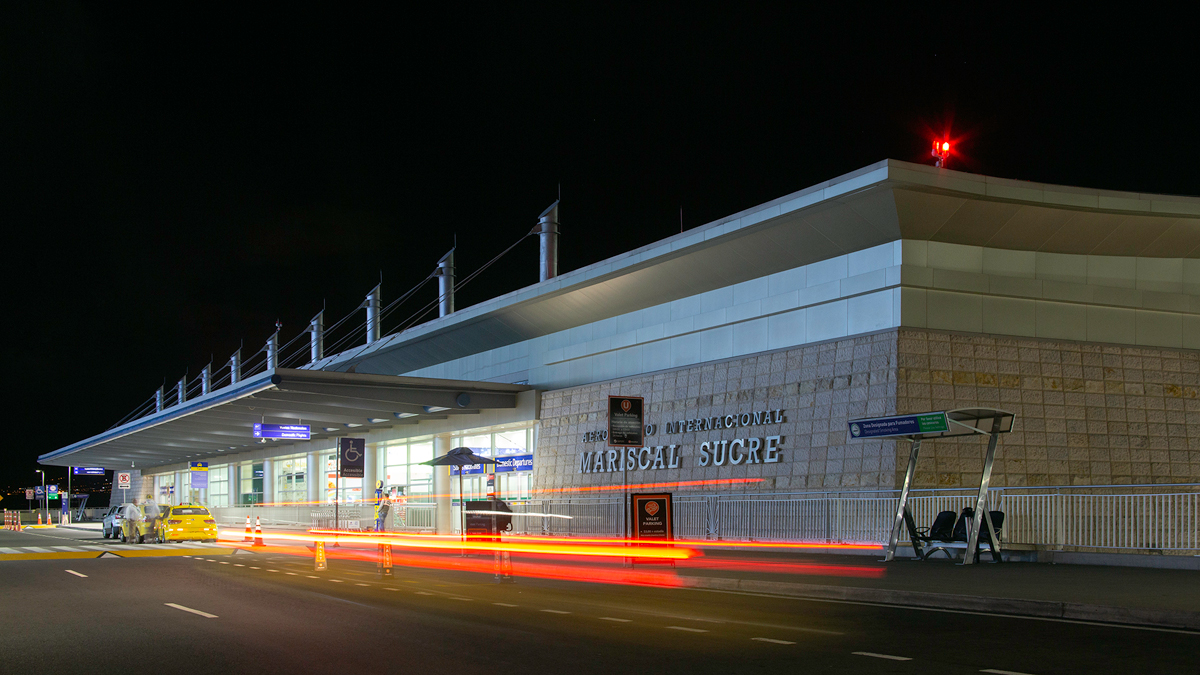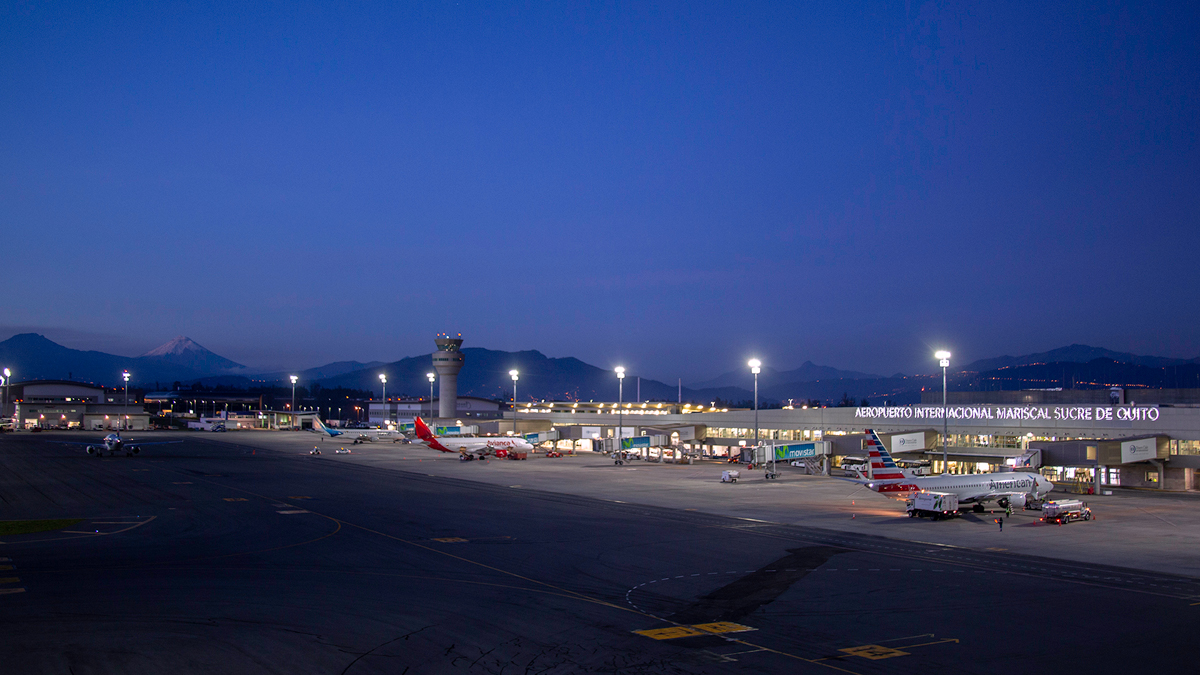 En los próximos meses, los clientes encontrarán vías renovadas en las salas de espera de la puerta, nuevas áreas de juego para niños y habitaciones mejoradas para madres y bebés. Para los amantes de los animales, el aeropuerto ha introducido recientemente varias excelentes instalaciones de socorro para mascotas en las zonas de entrada y salida. Las salas VIP para pasajeros nacionales e internacionales han sido completamente renovadas por la conocida diseñadora Adriana Hoyos y han sido reconocidas con premios internacionales.
Un factor importante de la calificación de 5 estrellas en el aeropuerto es la comodidad y eficiencia general de la experiencia de viaje, que también ofrece un alto nivel en Quito. El aeropuerto ofrece excelentes sistemas de orientación e información a través de todas las partes del viaje del cliente, y esto incluye tiempos de procesamiento de seguridad e inmigración en vivo, excelentes guías de información de transporte y mapas y directorios detallados de las instalaciones de servicio, compras y restaurantes. Frente a la terminal principal, los pasajeros encontrarán el Centro del Aeropuerto de Quito, que cuenta con una amplia gama de opciones gastronómicas locales e internacionales, tiendas, bancos, servicios de atención médica, un supermercado y servicio de alquiler de autos. Hay una excelente terraza comedor al aire libre donde los clientes pueden disfrutar de las vistas de las montañas andinas. El Centro del aeropuerto cuenta con instalaciones de descanso durante el día proporcionadas por la sala de llegadas de pago «Layover Stay». Los clientes también pueden utilizar el cercano Wyndham Hotel (a 5 minutos a pie o en transporte). Hay una creciente cartera de alojamientos de calidad internacional en los alrededores. El servicio de personal está por encima del promedio para la región, y los clientes encontrarán que la mayoría del personal habla bien inglés; esto es de alto nivel para el personal clave de primera línea en tiendas minoristas y restaurantes, y puestos de seguridad e inmigración. Un factor particularmente fuerte para Quito es la limpieza y la presentación de las terminales, que ofrecen algunos de los estándares más altos fuera de Asia y están cerca de los niveles internacionales de calidad de las mejores prácticas para la mayoría de los puntos de contacto con los clientes.
Clasificación mundial del aeropuerto
Skytrax World Airport Star Rating es un sistema líder y profesional de evaluación comparativa de calidad que evalúa los estándares de calidad de productos y servicios de primera línea para aeropuertos de todo el mundo. Los aeropuertos se clasifican en función de un sistema de evaluación de calidad de productos y servicios complejo y multifacético.
Las clasificaciones aeroportuarias se basan en un estudio exhaustivo de productos y servicios de aeropuerto de primera línea. Los criterios incluyen elementos clave de eficiencia del proceso, comodidad y limpieza de la terminal, instalaciones para pasajeros y servicio al personal. Las calificaciones del servicio cubren tanto al personal oficial (inmigración, policía, seguridad y aduanas) como al personal más general del aeropuerto (tiendas, restaurantes y cafeterías, mostradores de ayuda, etc.).
Skytrax 2020
Mariscal Sucre International Airport certified 5 stars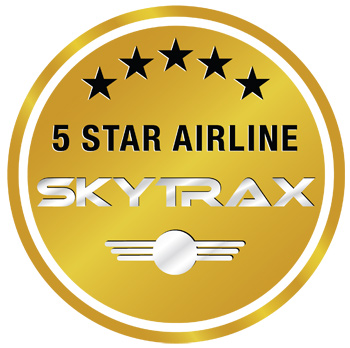 Mariscal Sucre International Airport in Quito, Ecuador, has been certified Monday 11/05 as a 5-star global regional airport by SKYTRAX 2020, the international air transport rating organization. The 5-star airport rating is a mark of quality for an airport and honors the very high standards of product and staff service in the different assessment categories in the airport environment. Quito International Airport becomes the only airport in the Americas to achieve 5-star Airport certification.
Quito Airport has recently renovated the check-in area for national and international departures, which includes renovated shops and restaurants, renovated bathrooms, and an impressive information desk for which the design is based on traditional Ecuadorian dance around the «Shahuarquero». The check-in space also has a range of new seats with loading facilities, improved floors, and flight information displays. The airport is also bringing a taste of Ecuador's vast biodiversity to the terminal with a variety of living walls and gardens planted between the rest areas. Airport access roads have also been landscaped and tastefully renovated in the past 18 months. In the entrance areas, the main international food court is being renovated, and similarly, the retail facilities are being revitalized with new interiors and facades. In the domestic sphere, the appearance of the shopping area is inspired by a local market square.
MARISCAL SUCRE INTERNATIONAL AIRPORT RECEIVES AWARD IN SKYTRAX 2020
In the coming months, customers will find revamped pathways indoor waiting rooms, new play areas for children, and upgraded rooms for mothers and babies. For animal lovers, the airport has recently introduced several excellent pet relief facilities in the entry and exit areas. The VIP lounges for national and international passengers have been completely renovated by the well-known designer Adriana Hoyos and have been recognized with international awards.
An important factor in the 5-star airport rating is the overall comfort and efficiency of the travel experience, which also offers a high standard in Quito. The airport offers excellent guidance and information systems throughout all parts of the customer's journey, and this includes live immigration and security processing times, excellent transportation information guides, and detailed maps and directories of service facilities, shopping, and restaurants. In front of the main terminal, passengers will find the Quito Airport Center, which has a wide range of local and international gastronomic options, shops, banks, health care services, a supermarket, and a car rental service. There is an excellent outdoor dining terrace where guests can enjoy views of the Andean mountains. The Airport Center has daytime rest facilities provided by the paid Layover Stay arrival hall. Customers can also use the nearby Wyndham Hotel (a 5-minute walk or shuttle). There is a growing portfolio of international quality accommodation in the vicinity. Staff service is above average for the region, and guests will find that most of the staff speak English well; this is a high level for key front-line staff in retail and restaurant stores, and security and immigration positions. A particularly strong factor for Quito is the cleanliness and presentation of the terminals, which offer some of the highest standards outside of Asia and are close to international standards of quality best practice for most points of contact with customers.
World airport classification
Skytrax World Airport Star Rating is a leading and professional quality benchmarking system that evaluates quality standards for world-class products and services for airports around the world. Airports are classified according to a complex and multifaceted product and service quality assessment system.
Airport classifications are based on a comprehensive study of world-class airport products and services. Criteria include key elements of process efficiency, comfort, and cleanliness of the terminal, passenger facilities, and staff service. The service qualifications cover both official staff (immigration, police, security, and customs) and more general airport staff (shops, restaurants and cafes, help desks, etc.).
Ξ A I R G W A Y S Ξ
SOURCE: Airgways.com
DBk: Skytraxratings.com / Airgways.com
AW-POST: 202005111430AR
A\W   A I R G W A Y S ®